Mumbai, the bustling metropolis of India, is a city that never sleeps. While it is renowned for its glitzy malls and designer boutiques, one cannot truly experience the essence of Mumbai without delving into its vibrant street shopping culture.
From trendy fashion apparel to exquisite jewelry and delicious street food, Mumbai's street markets have something for everyone. In this article, we'll take you on a journey through ten must-visit street-shopping spots in Mumbai that promise an authentic and delightful experience.
1. Colaba Causeway: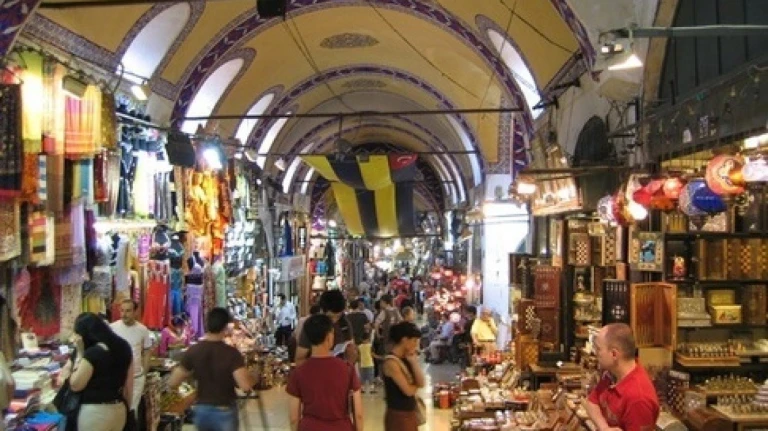 Colaba Causeway Mumbai Img: Mumbai Live
Colaba Causeway is a shopaholic's paradise, offering a mix of street vendors, boutiques, and cafes. From bohemian jewelry to the latest fashion trends, you'll find it all here. Don't forget to explore the antique shops and indulge in some mouthwatering street food.
2. Linking Road, Bandra: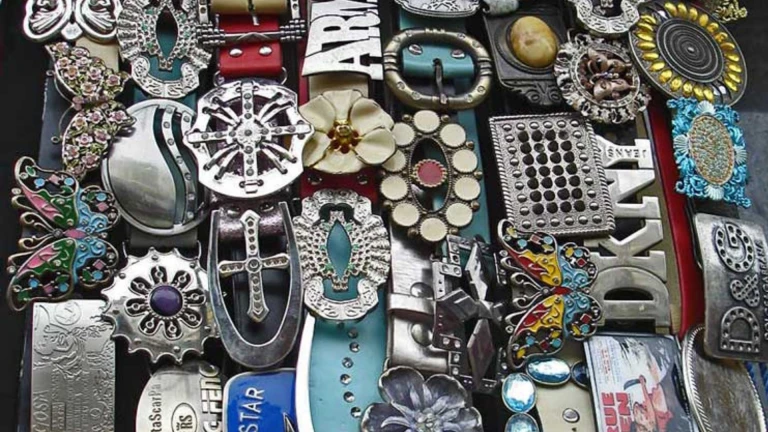 Linking Road, Bandra, Mumbai
Bandra's Linking Road is known for its fashion-forward offerings. This street shopping destination is a treasure trove for clothing, accessories, and footwear. You can haggle to your heart's content while picking up trendy pieces to upgrade your wardrobe.
3. Crawford Market: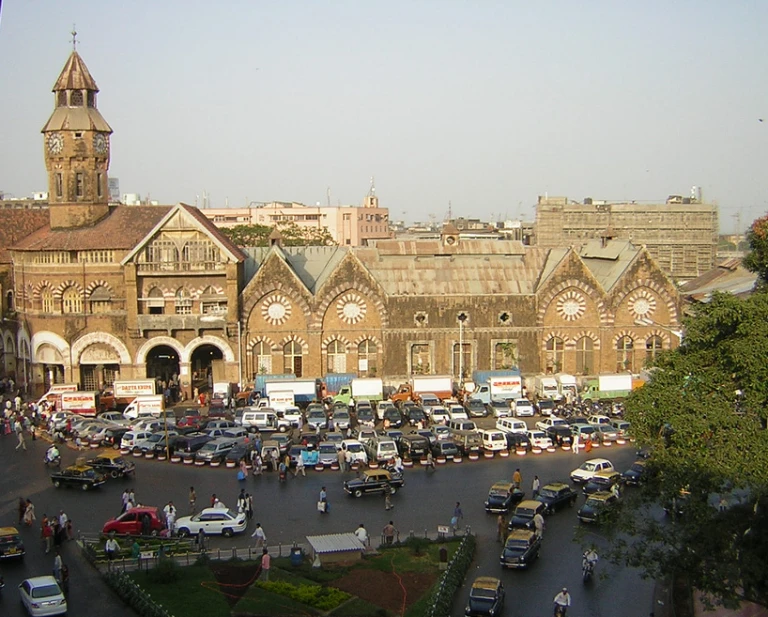 Crawford Market Mumbai
Crawford Market, also known as Mahatma Jyotiba Phule Mandai, is a historic market where you can find a wide range of fresh produce, spices, kitchenware, and even pets. It's a sensory overload, offering a glimpse into the everyday life of Mumbaikars.
4. Hill Road, Bandra: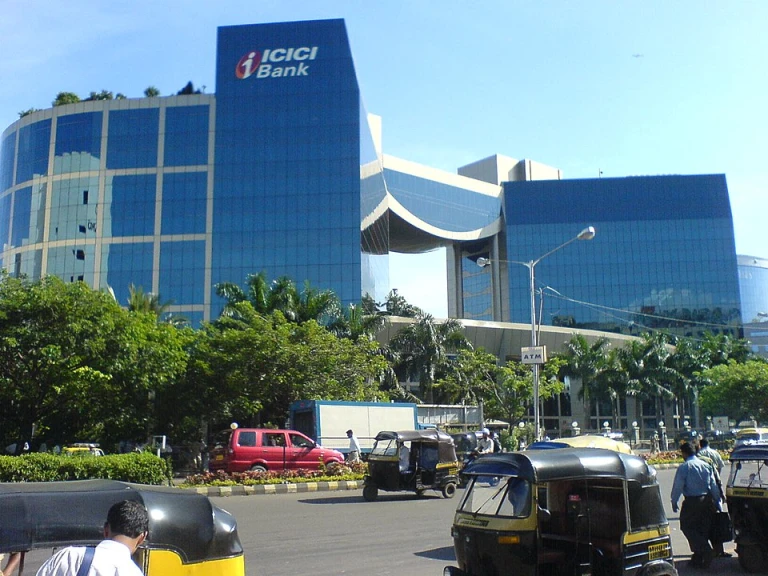 Hill Road, Bandra
Hill Road runs parallel to Linking Road in Bandra and is equally renowned for its shopping scene. Here, you can explore a diverse range of fashion items, home decor, and quirky knick-knacks. The street is a hub for fashion enthusiasts.
5. Zaveri Bazaar: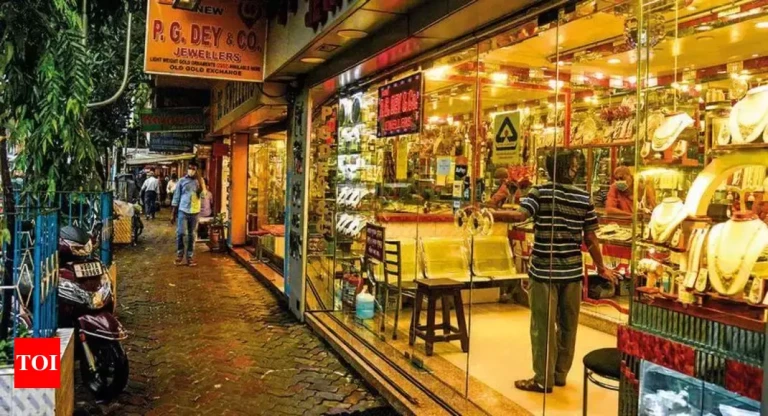 Zaveri Bazaar Mumbai Img: lacienciadelcafe.com.ar
If you're a jewelry lover, Zaveri Bazaar is a must-visit. This bustling market specializes in gold, silver, and gemstone jewelry. Whether you're looking for traditional Indian designs or contemporary pieces, you'll be spoiled for choice.
Read more: Top 10 things to do at night in Mumbai 2023
6. Dharavi Leather Market: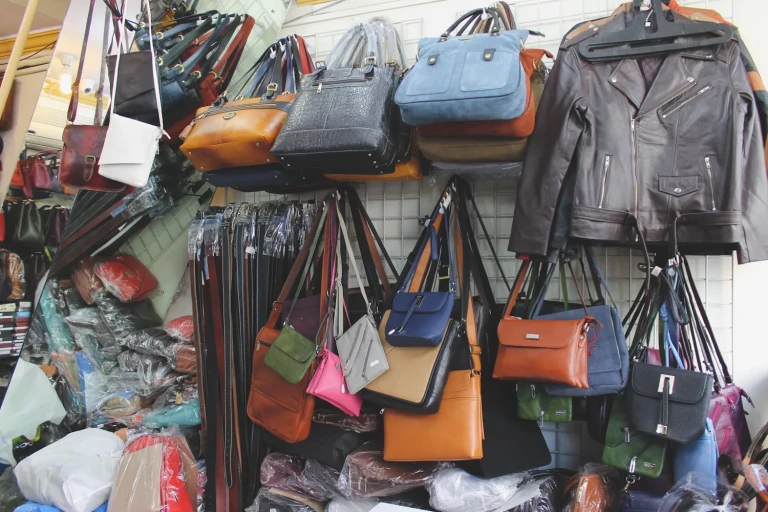 Dharavi Leather Market Mumbai Img: babaeinejad.com
Dharavi, one of Asia's largest slums, is home to a thriving leather industry. The leather goods produced here are of top-notch quality and are sold at reasonable prices. This market is a testament to the entrepreneurial spirit of the people of Dharavi.
7. Chor Bazaar: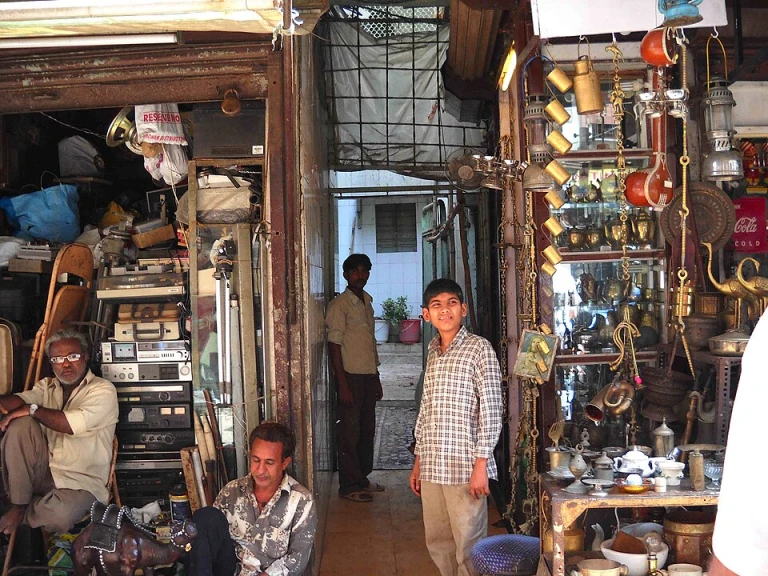 Chor Bazaar Mumbai
Chor Bazaar, or the "Thieves' Market," is famous for antiques, vintage items, and second-hand goods. It's a treasure hunt for those looking for unique collectibles and curios.
8. Bhuleshwar Market: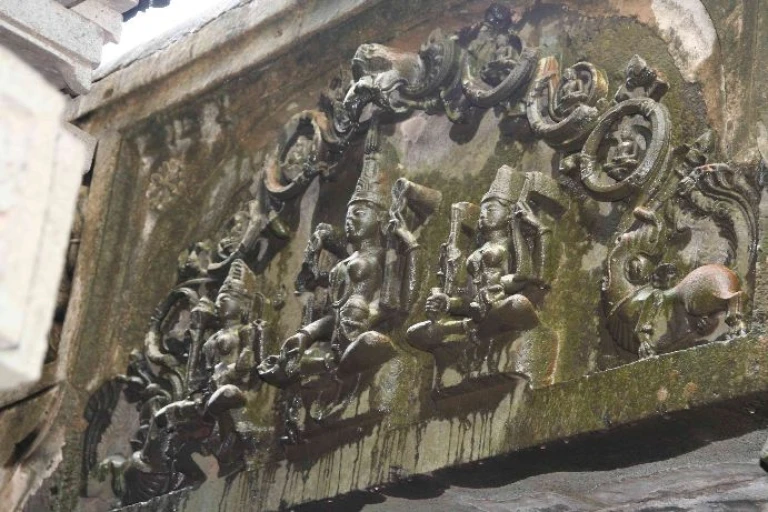 Bhuleshwar Mumbai
Bhuleshwar Market is a hub for traditional Indian clothing, especially sarees and ethnic wear. The market's narrow lanes are lined with shops selling exquisite fabrics and intricate embroidery.
9. Fashion Street: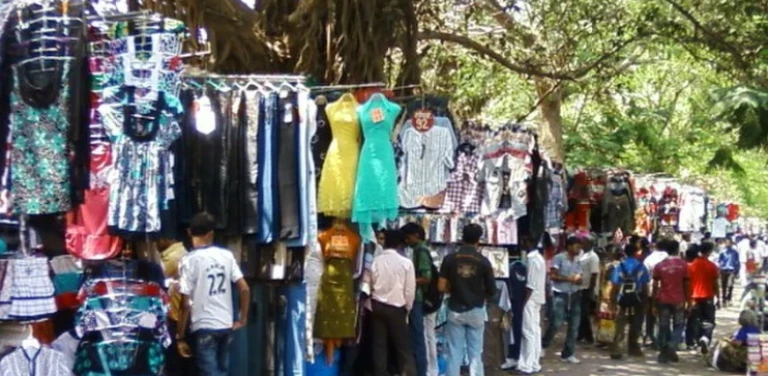 Fashion Street Mumbai Img: crazypicnics.com
Located near the Azad Maidan, Fashion Street offers an extensive selection of affordable clothing and accessories. It's an ideal place for college students and budget-conscious shoppers.
10. Lokhandwala Market: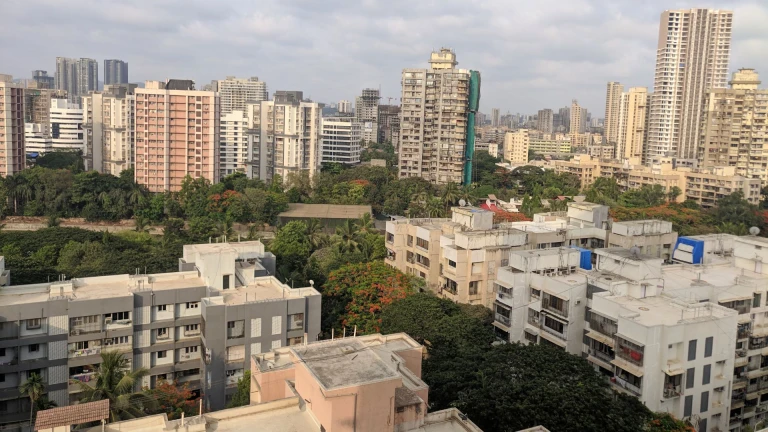 Andheri Mumbai
Lokhandwala Market is the heart of suburban street shopping. It offers a blend of street food, fashion, and accessories. It's a popular spot for both locals and tourists.
Also read: Rediscover Mumbai: 15 Iconic Joints from Madras Cafe to K. Rustom
Mumbai's street shopping scene is a testament to the city's diversity and vibrancy. These ten street-shopping spots in Mumbai offer a unique shopping experience, showcasing the rich tapestry of the city's culture and heritage.
So, the next time you're in Mumbai, make sure to explore these markets and indulge in a shopping extravaganza you won't soon forget. From trendy fashion to exquisite jewelry, there's something for every shopper in these lively streets.