For an authentic taste of Mumbai's essence, wait until the sun dips below the horizon. As daylight chaos gives way to a vibrant nightlife, Mumbai reveals a whole new world. While they often say that Mumbai never sleeps, what they don't always mention is the enchanting love affair Mumbai engages in with the night.
You can slip on your dancing shoes to explore the myriad rooftop pubs and hidden clubs. If you're after a more tranquil experience, with the gentle breeze tousling your hair, take a leisurely stroll along Marine Drive, affectionately known as the Queen's Necklace, where the Arabian Sea's serene beauty unfolds before you.Or if you're in the mood for authentic local street cuisine and one-of-a-kind gifts, your destination is Colaba Causeway.
So, if you're on the hunt for a comprehensive guide to Mumbai's best nightlife spots, your search ends right here. We've got you covered!
Our top 10 nightlife activities in Mumbai are mentioned so that both residents and visitors may take advantage of the vibrant nightlife.
1. Clubs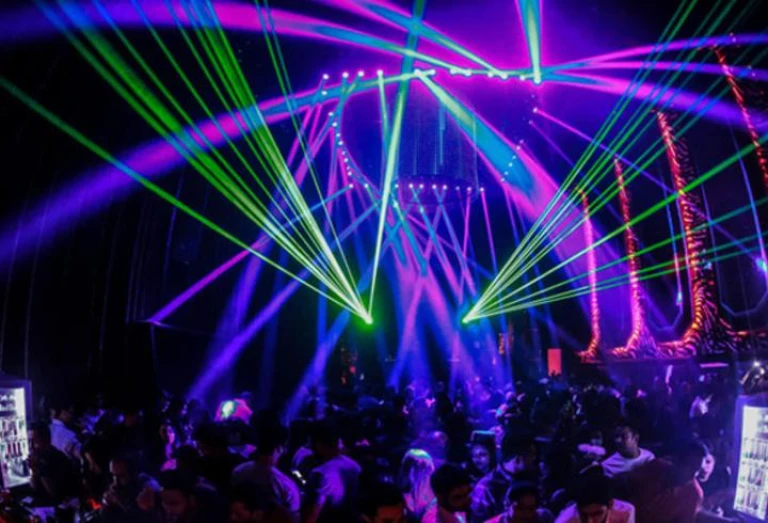 Mumbai has a booming nightlife scene, with well-known clubs like Trilogy, Kitty Su, and Playboy Club playing a wide range of international, Bollywood, and techno music. The scene is dominated by informal bars and pubs with reduced alcohol pricing that are popular with the younger demographic.
Elegant nightclubs make the night more opulent. Famous DJs spin at bars with distinctive decor. The bar scene in Mumbai has a reputation for safety and a cosmopolitan ambiance, making it the safest party destination in India.
Hop from bar to bar in the Colaba, Lower Parel, Bandra, and Andheri neighborhoods to take in the nightlife. Verify cover prices or admission requirements before leaving, and Don't forget to dress to impress!
2. Marine Drive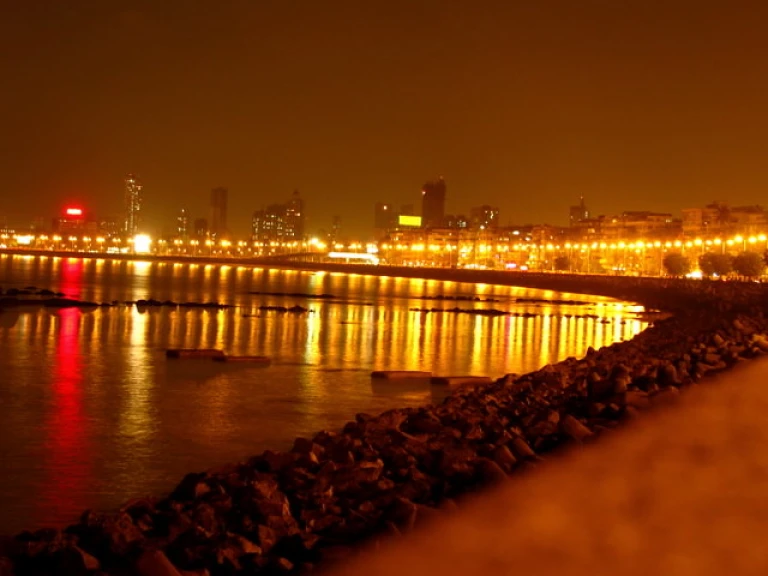 Witness the breathtaking view of Mumbai's skyline lighted by thousands of lights, creating a beautiful atmosphere, as you casually meander along Marine Drive, commonly known as the Queen's Necklace.
You may enjoy some delectable street cuisine from the many kiosks and sellers along Marine Drive as you stroll along it. Don't forget to sample the well-known vada pav made in the style of Mumbai or have a glass of cool coconut water to round off your visit.
3. Juhu Beach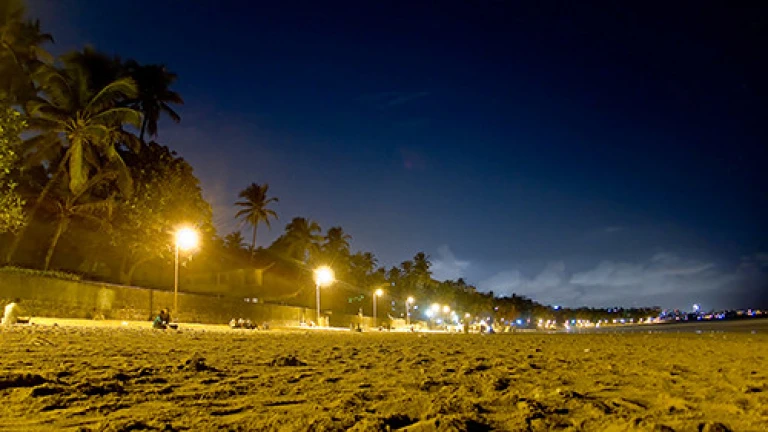 Experience a late-night street food feast at a renowned eatery on Juhu Beach, a popular tourist destination in Mumbai. The beach has been the backdrop for numerous movie shoots, drawing people from across the nation.
Enjoy the view, chilly water, and delectable snacks from various vendors. The vibrant atmosphere attracts locals, making it an ideal spot for socializing.
Don't miss the authentic Mumbai street food, such as pav bhaji, for a truly memorable culinary experience.
4. Get some ice cream at Bachelorr's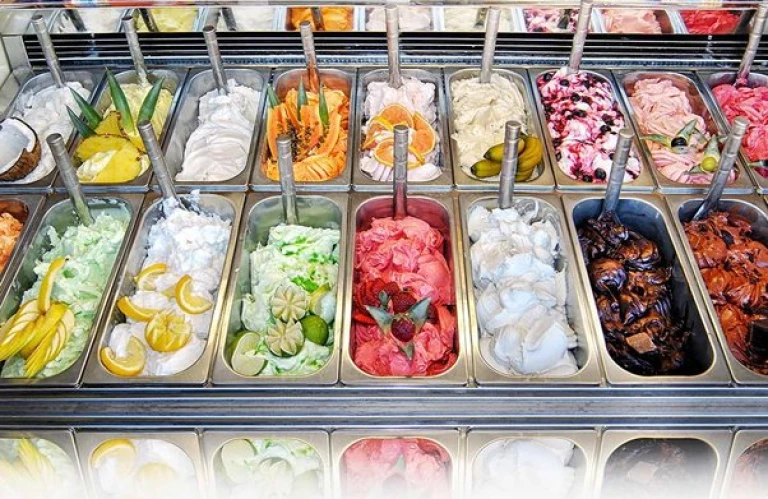 For those with a sweet craving, Bachelorr's is a well-liked late-night destination that serves a range of ice cream flavors and bakery goods. Customers may easily access the shop by walking or via public transit, despite the lack of parking.
Both residents and tourists frequent the business because of its welcoming ambiance and distinctive milkshakes and sundaes. The store is conveniently situated by the side of the road, so stopping in for a tasty treat after supper is simple.
Place: Chowpatty

Time: 10:30 a.m. to 2:00 a.m.

750 INR on average for two people.
Also read: Rediscover Mumbai: 15 Iconic Joints from Madras Cafe to K. Rustom
5. Dine at Bademiya.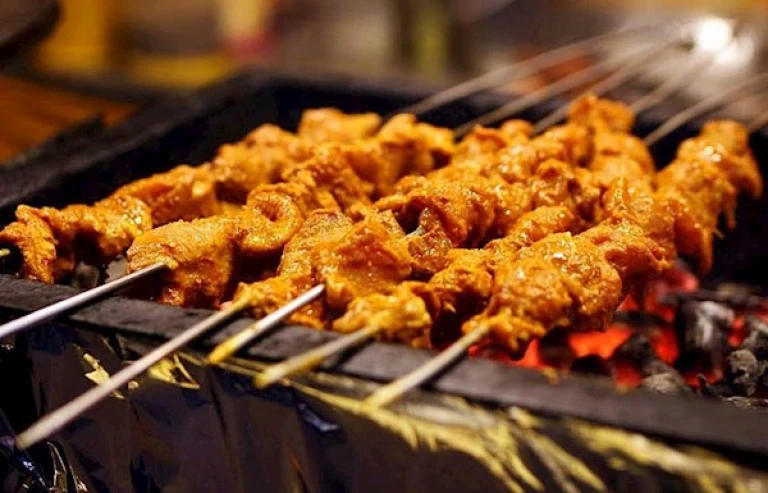 Bademiya is popular with both residents and visitors for its mouthwatering kebabs and grilled meats. After a trip to the ice cream shop, the restaurant is the ideal place for a late-night snack because it is open until late at night.
Bademiya is the ideal restaurant if you're seeking delicious meals in Mumbai that are still reasonably priced. Nightcrawlers can satisfy their unforeseen cravings here because the restaurant is open till sunrise.
Phirni, Legendary Bademiya, Mutton Seekh Roll, and Paneer Bhurji Roll are must-try foods.
6. Cycling at night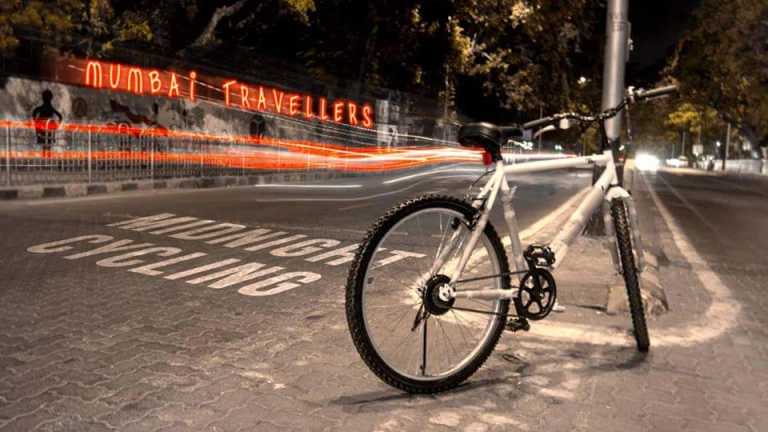 After sundown, the central and southern parts of Mumbai, a peninsular metropolis renowned for its layout, are comparatively deserted. This enables tourists to take a bike excursion through the serene streets of southern Mumbai.
Areas like Marine Drive, Shivaji Park, the Gateway of India, Colaba, and Nariman Point are beautiful examples of the city. Cycling excursions also let you discover obscure streets and unique restaurants. You can enjoy the cool breeze and stunning views of the Arabian Sea while cycling at night in Mumbai.
It is a unique way to explore the city's architecture and experience its vibrant nightlife. Don't forget to carry a flashlight and follow safety precautions while cycling in the dark.
7. Music Scene

Mumbai is recognized for having a thriving music scene that offers a wide variety of live performances and events. Mumbai's diverse musical legacy is a wonderful experience, ranging from traditional Indian music to modern styles.
Attending a performance exposes tourists to the city's artistic ability and engages them with its cultural landscape. Music is a fantastic equalizer in India due to the city's vast expat community and diversified demographic.
Concerts featuring well-known national and local performers are frequently held in Mumbai. Bollywood tunes, rock, pop, EDM music, and performances of classical Indian music are all available for fans to enjoy.
It's a well-liked place for fans to acquire autographs because certain concerts even feature Bollywood superstars.
8. Late Night Heritage Walk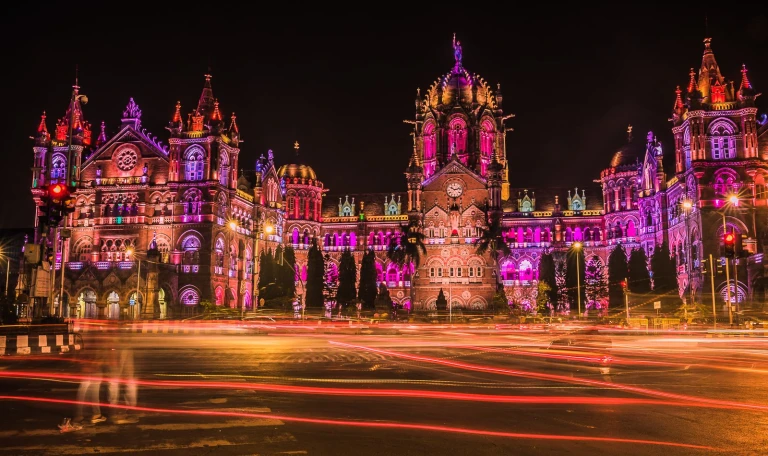 India's oldest city, Mumbai, is home to several ancient structures in South and Central Mumbai that come to life at night.
These late-night historical tours offer a singular chance for tourists to see Mumbai's rich history and stunning architecture while immersing themselves in the enthralling tales of the past. For history buffs and night owls alike, the lit structures create a magnificent atmosphere that makes it a unique experience.
Bring your camera as you visit famous sites like Victoria Terminus, Flora Fountain, Gateway of India, BMC Heritage Building, and Wankhede Stadium to capture the moment.
9. Sunset Cruise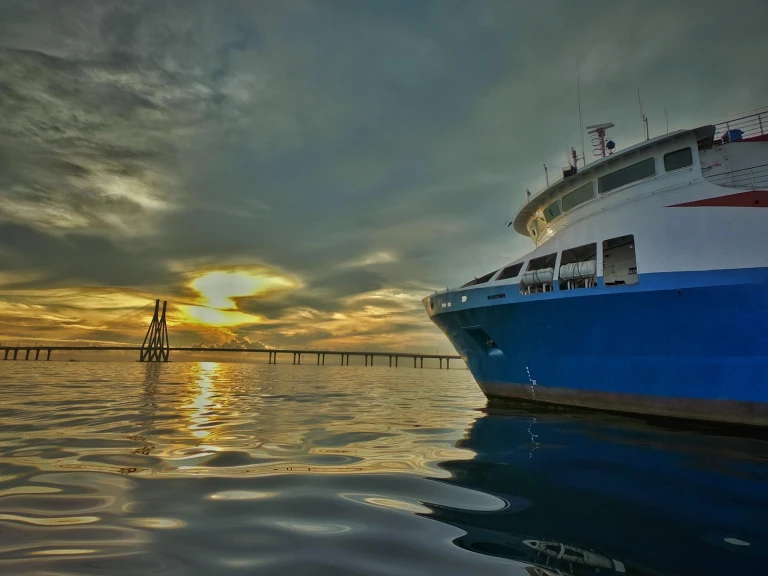 Take a cruise around the Arabian Sea to see Mumbai from a different angle. Choose between trips that begin earlier and conclude right after sunset or earlier tours that end with dinner. Enjoy the sea wind, the sunset, the rising moon, and the starry sky.
You may also savor delectable regional food and take in live musical performances while on the trip. Don't miss the chance to see Mumbai's stunning skyline lit up in the evening as it casts a lovely glow over the river.
You may choose from comfortable luxury watercraft like sports yachts, sailboats, or standard ferry cruises.
10. Worli Sea Face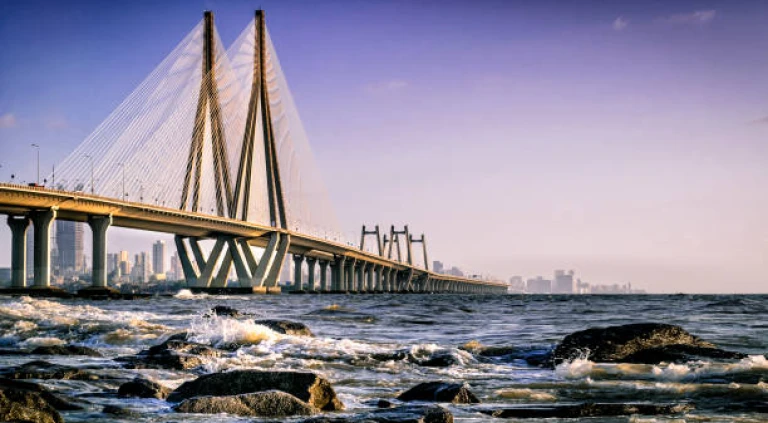 Mumbai's Worli Sea Face is a well-known nightlife destination and offers tranquil views of the Arabian Sea. Visitors may participate in activities like dining out or shopping or take a peaceful stroll by the water.
The promenade along Worli Sea Face is particularly well-known for its bustling street food vendors, who serve a wide range of regional specialties to sate your appetite. The area also comes alive on the weekends with live music performances, providing tourists with a pleasant and exciting setting in which to explore a number of attractions including Worli Fort, Haji Ali Dargah, and Bandra-Worli Sea Link.
Overall, Worli Sea Face is a favored place for both residents and visitors to take leisurely walks or just unwind by the ocean because of its lively ambiance.

Also read: 10 Road Trips from Mumbai You Can Take in 2023
All ages may enjoy the dynamic and interesting nightlife in Mumbai. Mumbai provides a variety of experiences, from hip rooftop bars with breathtaking city views to crowded night markets with street food.
Along with energetic live music shows and dancing clubs, the city also offers late-night movie showings and relaxing strolls along the renowned Marine Drive. Mumbai is a must-visit location for people looking to have an unforgettable vacation in a vibrant and culturally diverse city.