When you think of Kochi, the first things that come to mind are probably the serene backwaters, historic forts, and mouthwatering seafood. But what if I told you that this charming coastal city in Kerala, India, has a wild side waiting to be explored? In 2023, why not challenge your fears and embark on an adrenaline-pumping adventure in Kochi? From water sports to trekking, this city offers a plethora of thrilling activities that will leave you with unforgettable memories. So, pack your bags and get ready to experience the thrill of a lifetime!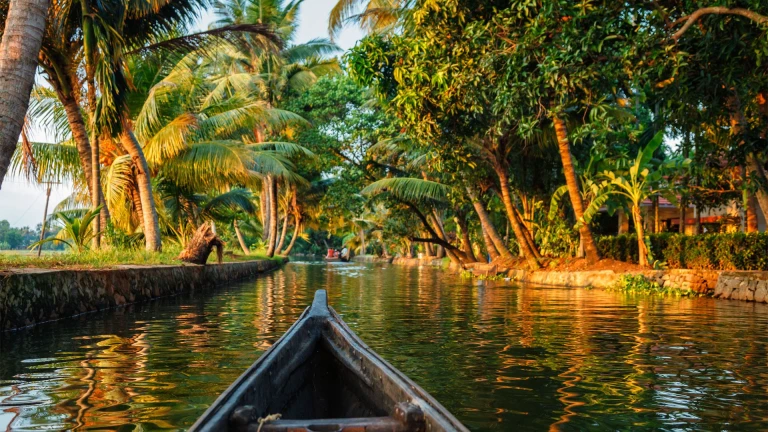 1. Kayaking in the Backwaters
Kochi is renowned for its tranquil backwaters, but don't let their peaceful appearance fool you. These waters are not just for leisurely boat rides; they also offer the perfect setting for an exhilarating kayaking experience. Whether you're a beginner or an experienced kayaker, you'll find the backwaters of Kochi to be an ideal spot to paddle your way through nature's beauty.
The backwaters of Kochi are a labyrinth of canals, lagoons, and small islands. Imagine gliding through narrow waterways surrounded by lush greenery, with the only sounds being the gentle splash of your paddle and the occasional bird call. It's a serene yet thrilling experience.
One of the best places to go kayaking in Kochi is at the Kundannoor Kayal, where you can rent kayaks and get instructions if needed. As you paddle along, you might spot traditional Chinese fishing nets, local fishermen at work, and even some exotic bird species. It's a fantastic way to connect with nature and challenge your fear of venturing into the unknown.
Starting Time: 7am
Location: Princess St, Fort Nagar, Fort Kochi, Kochi, Kerala 682001
Price: Starts from INR 1000
Also Read: Cruising Through Kerala's Backwaters: A Traveler's Dream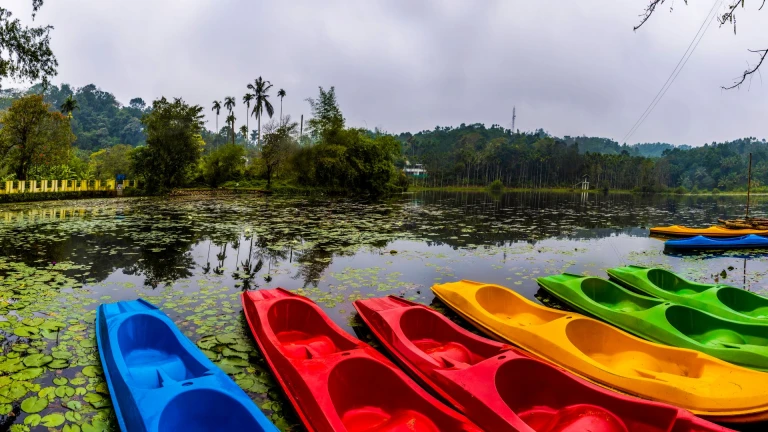 2. Scuba Diving in the Arabian Sea
Kochi's location along the Arabian Sea makes it an excellent destination for scuba diving enthusiasts. If you've always dreamt of exploring the mysterious underwater world, 2023 is the perfect time to make it happen. Dive into the depths of the Arabian Sea and discover a world teeming with marine life and colorful coral reefs.
The waters off the coast of Kochi are home to a variety of marine species, including fish, turtles, and even the occasional dolphin. Dive operators in Kochi offer a range of courses, from beginner-level experiences to advanced diving for certified divers. If you're new to scuba diving, you can start with a Discover Scuba Diving program, which provides a taste of underwater adventure under the guidance of a professional instructor.
Location: Statue Rd, Chullickal, Kochi, Kerala 682001
Price: Starts from INR 6000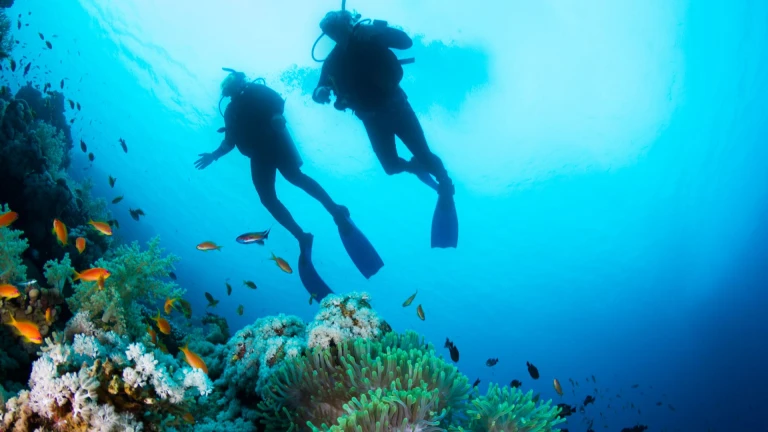 3. Water Skiing
Water skiing is a requirement when it comes to adventure sports on the water in Kochi. You can explore the waves that are still uninhabited and take in the views of the serene, widely dispersed waters here. The sport is safe because it all happens in front of a professional, which is its best feature. One will never forget the sensation of flying over water. But you won't find out where the activity will take place until you make a reservation. The action begins in the early morning, say at 6 am, and lasts until the early evening, say between 6 and 7 pm. Another thing to remember is to use caution because the activity's high level of excitement and thrills can cause dizziness.
Location: Cherai Beach – Munambam Rd, Cherai, Kuzhuppilly, Kerala 683515
Price: Starts from INR 2250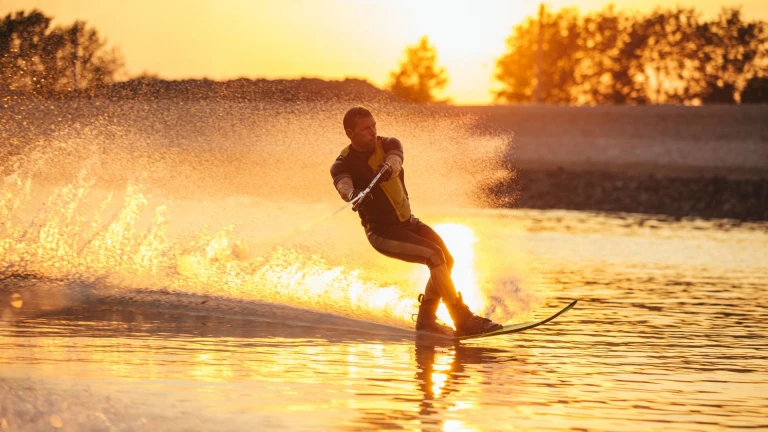 4. Beach & Backwater Cycling
This activity is ideal for you if you enjoy vigorous exercise and are an active person. From Fort Cochin, the journey quickly departs from the hectic city streets and into rural areas where you may take in the peace and quiet of life and perhaps get to know the locals. The game isn't particularly dangerous, and you'll have all the equipment you need, including a bike with gears that can change. Kochi is a lovely city. A leisurely bicycle tour of the city, particularly the historic districts, the beaches, and the backwaters, is the best way to take in all of its beauty and charm. Beginning at seven in the morning, the action.
Location: Fact QTS. C 59, PO, Udyogamandal, Eloor, Kochi, Kerala 683501
Price: Starts from INR 4800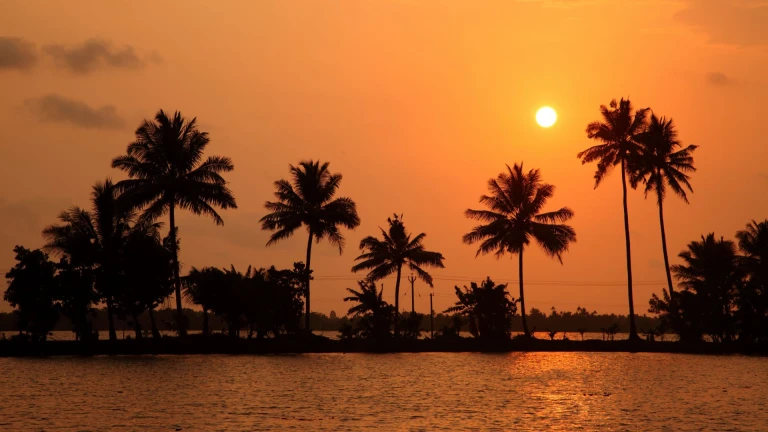 5. Bhoothathankettu Trekking
This dam acts as a popular tourist destination. Visitors to the location will feel a thrill only from the mood and vibe it provides. Trekking here is one of the top adventure sports in Kochi because of the location's mystical and historical significance. It is believed that several patriotic men opened the dam's gates when Tipu Sultan and this army were taking a break nearby the dam in preparation for an attack on Kerala later, forcing the army to scatter. You could not have a greater idea of a tranquil journey like this than to be sitting amidst the greenery with the water of the dam directly in front of you.
Location: The place is situated outside the village of Pindimana, about 10 km from Kothamangalam and 50 km from Kochi.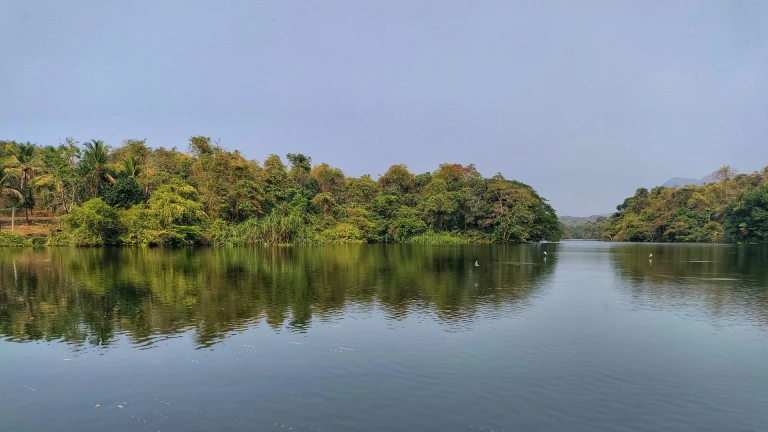 6. Banana Ride
This is a task that can be completed both on one's own and in a group. People who participate in this fast-paced water sport may become lightheaded from the thrill and adrenaline. Make sure to carefully follow the directions to prevent any form of catastrophe. You have a clear, lovely view of the coastlines while participating in the activity, and for five minutes straight, you'll feel like you're floating above the water in one of the banana-shaped boats. It begins very early in the morning and is one of Kochi's top adventure sports. It has a solid management system because you receive a confirmation voucher right away after booking the time window for your activity. To more fully appreciate the ride, keep the group size small.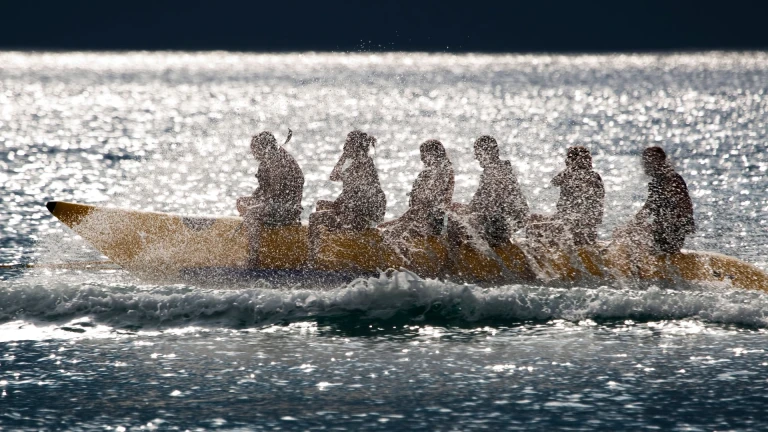 Each of these activities offers a unique way to experience the natural beauty and adrenaline rush that this region has to offer. So, pack your sense of adventure, conquer your fears, and get ready for an unforgettable journey through the thrilling world of adventure sports in Kochi. In 2023, make it your goal to explore this side of Kochi that you never knew existed, and return home with memories that will last a lifetime.
Also Read: Top 10 Places to Visit in Kerala in 2023