Welcome to the enchanting world of Alleppey Backwaters, one of Kerala's most alluring and tranquil destinations. Also known as Alappuzha, this picturesque coastal town in southern India is renowned for its serene backwaters, pristine beaches, lush greenery, and rich cultural heritage. In 2023, Alleppey continues to be a haven for travelers seeking a peaceful escape from the hustle and bustle of city life.
In this travel blog, we will explore the top 15 attractions and activities that await you in Alleppey Backwaters, ensuring an unforgettable experience in this idyllic paradise.
Also Read: Cruising Through Kerala's Backwaters: A Traveler's Dream
1. Kumarakom Bird Sanctuary
Located just a short drive from Alleppey, the Kumarakom Bird Sanctuary is a birdwatcher's paradise. It is home to a diverse range of avian species, including migratory birds that visit during the winter months. As you wander through the lush greenery and serene mangroves, keep your binoculars handy to spot exotic birds like herons, egrets, kingfishers, and even the elusive Siberian crane.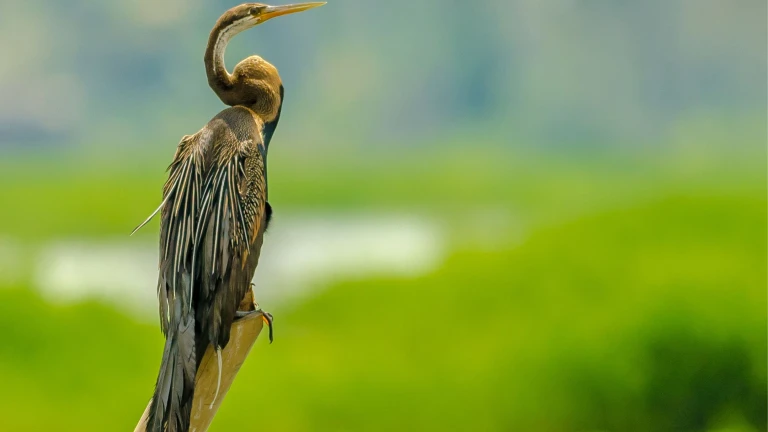 2. Houseboat Cruises
No visit to Alleppey is complete without a houseboat cruise through its legendary backwaters. These beautifully crafted wooden boats, equipped with modern amenities, offer a unique way to explore the tranquil waterways, palm-fringed canals, and serene villages. Whether you're on a romantic honeymoon or a family vacation, a houseboat cruise promises a serene and immersive experience as you drift along the serene waters, observing the mesmerizing landscapes, and savoring delicious Kerala cuisine.
Where: ATDC Alleppey, The Houseboat, Kerala, Alappuzha Houseboats, Kerala
Apt for: A must do for all those who are visiting Kerala for the first time.
Tariff: INR 6,500 onwards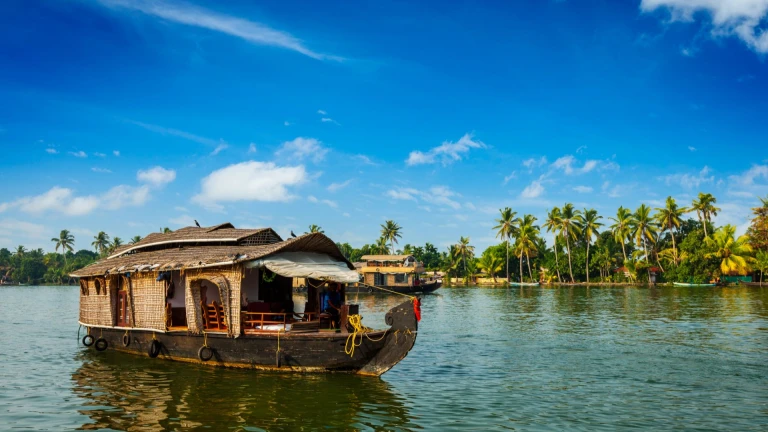 3. Visit the Marari Beach
For a quieter and more secluded beach experience, head to Marari Beach, a hidden gem in Alleppey. This pristine beach is perfect for those seeking solitude and relaxation. The swaying coconut palms and the sound of the waves create an idyllic atmosphere for sunbathing, swimming, or simply enjoying a leisurely picnic.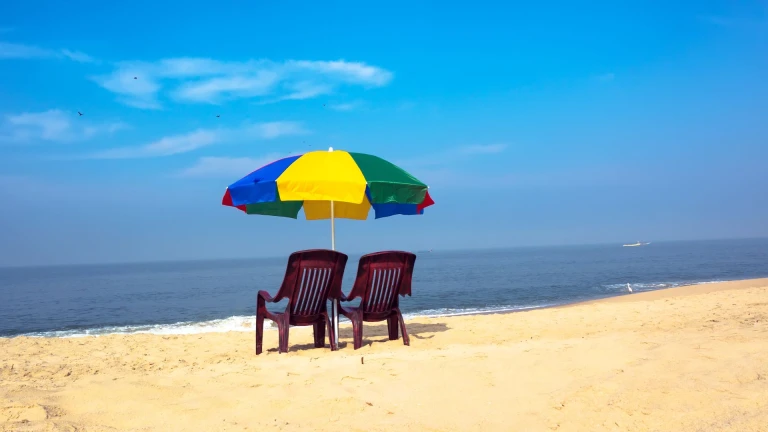 4. Alleppey Backwater Canoeing
While houseboats are a popular choice, exploring the backwaters in a traditional canoe offers a more intimate and eco-friendly experience. Paddle through narrow canals, past picturesque villages, and lush paddy fields as you connect with the local way of life. It's a chance to witness the tranquil rhythm of backwater living up close.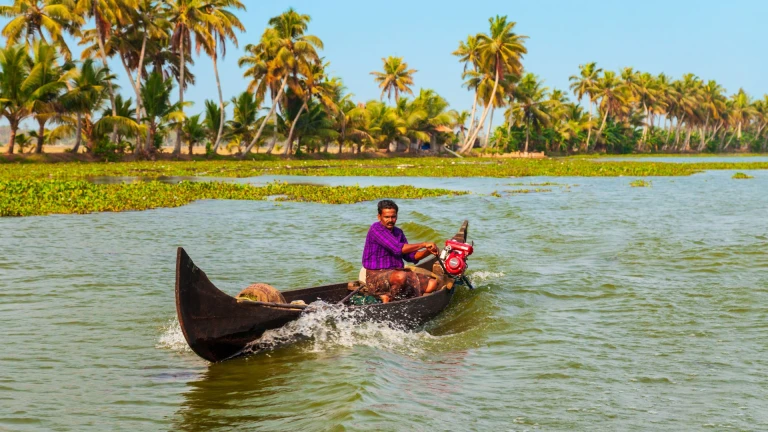 5. Pathiramanal Island
Pathiramanal, meaning 'Sands of Midnight,' is a small, picturesque island on Vembanad Lake. It's a birdwatcher's paradise, where you can spot migratory birds, including terns, plovers, and cormorants. To reach this serene island, you can take a boat ride from Alleppey or Kumarakom. Walking trails and lush greenery make it a perfect place to escape the crowds and soak in the natural beauty.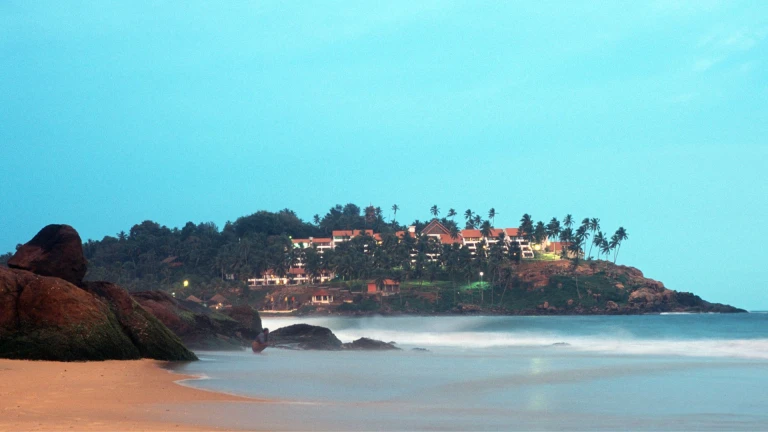 6. Elephant Parade
If you're considering a January vacation in Alleppey and wondering about activities during this period, you're in luck. There's an excellent option available for you. You can experience the renowned 10-day festival in Alleppey known as the Adoor Gajamela. This festival features a spectacle of hundreds of elephants adorned with exquisite ornaments. What's truly remarkable is that each elephant is accompanied by a mahout who holds an umbrella for the majestic creature. Attending this festival is a must as it ranks among the top attractions in Alleppey.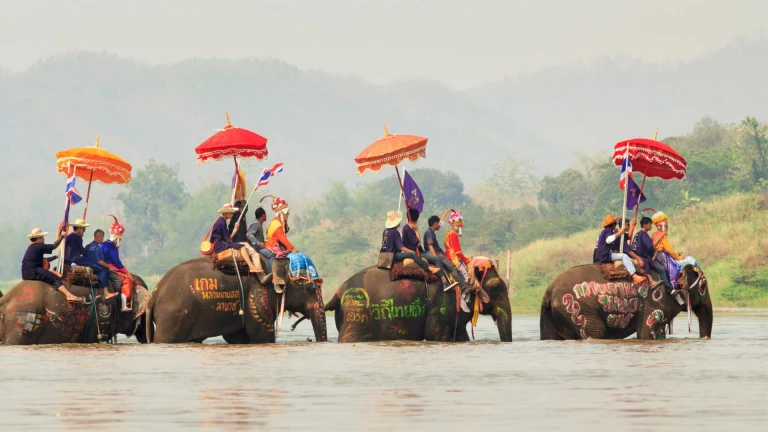 7. Kalaripayattu: Learn This Traditional Art
If you're in search of enjoyable activities to engage in while in Alleppey, consider delving into the ancient practice of Kalaripayattu. This traditional martial art has deep roots in Kerala, and many tourists opt to explore its fundamental techniques during their vacation. If you're someone who enjoys acquiring new skills, this activity is highly recommended. Not only does it contribute to maintaining your physical fitness and vitality, but learning the art of Kalaripayattu also ranks among the top experiences in Alappuzha.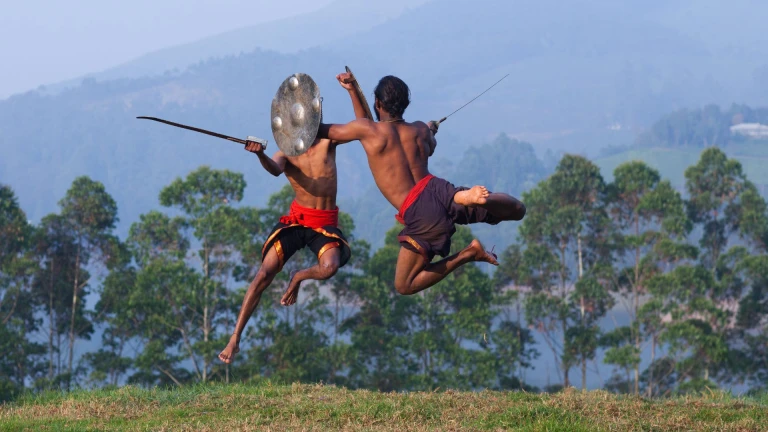 8. Pozhiyoram Beach
The Revi Karunakaran Museum is a tribute to the life and works of the renowned snake boat designer and boat builder, Revi Karunakaran. It showcases a fascinating collection of miniature models of snake boats, traditional household items, and other artifacts related to Kerala's boat racing culture. Visiting this museum provides insights into the rich maritime heritage of Alleppey.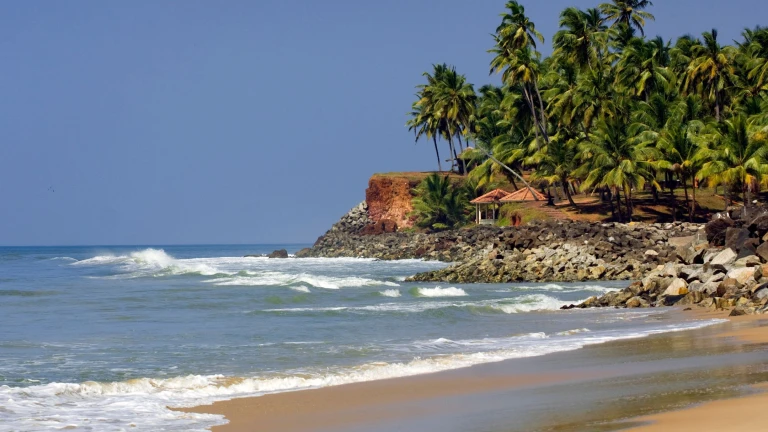 9. Alleppey Lighthouse
Perched on the Alappuzha Beach, the Alleppey Lighthouse is a historic structure that offers panoramic views of the coastline and the surrounding town. Climb to the top for a breathtaking view of the Arabian Sea and the picturesque surroundings. It's also an excellent spot for capturing stunning photographs, especially during sunset.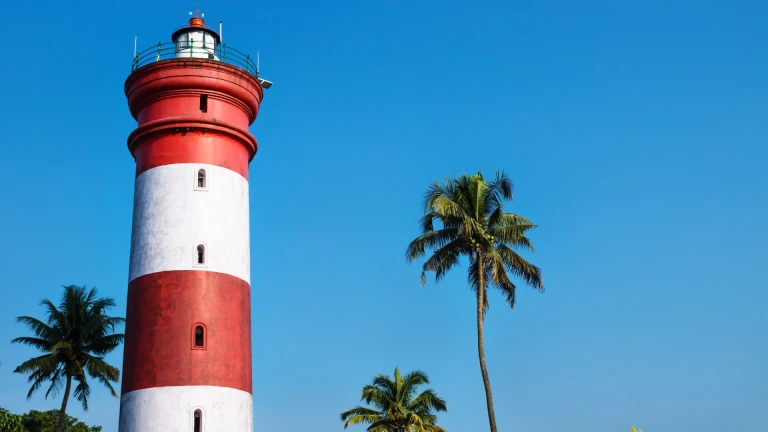 10. Ayurvedic Spas and Wellness Retreats
Alleppey is famous for its Ayurvedic spas and wellness retreats, making it an ideal destination for rejuvenation and relaxation. Pamper yourself with traditional Ayurvedic therapies and massages that aim to harmonize your mind, body, and soul. Many resorts and wellness centers in Alleppey offer customized Ayurvedic treatments to suit your individual needs.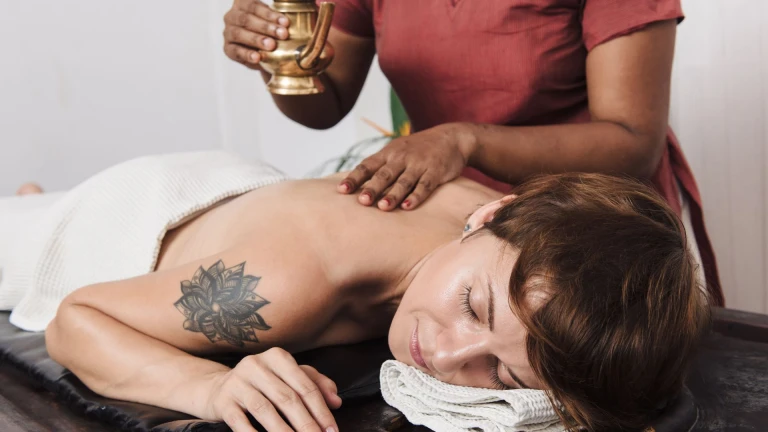 11. Floating Triveni
If you visit Alleppey and miss out on the Floating Market, you'll regret it for a long time! While Alleppey's charming shopping streets offer a variety of handicrafts and budget-friendly clothing, the Floating Market takes the experience a step further by combining delightful boating with your shopping adventure. These are undeniably two of the most thrilling activities in Alleppey. Similar to the renowned floating markets in Thailand, the Triveni market allows you to purchase a wide range of items, including rice, spices, vegetables, jewelry, and even small gadgets like calculators and mini television sets, all at affordable prices as you cruise around in a small boat or canoe.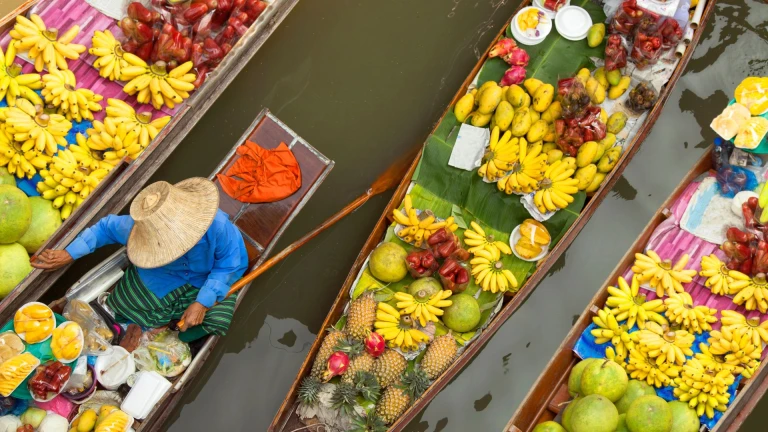 12. Chettikulangara Bhagavathy Temple
Immerse yourself in Kerala's rich religious and cultural heritage by visiting the Chettikulangara Bhagavathy Temple. This temple is dedicated to the goddess Bhagavathy, and it is known for its vibrant festivals, especially the Kumbha Bharani festival. The temple's colorful rituals, traditional music, and ornate architecture offer a captivating glimpse into the local culture.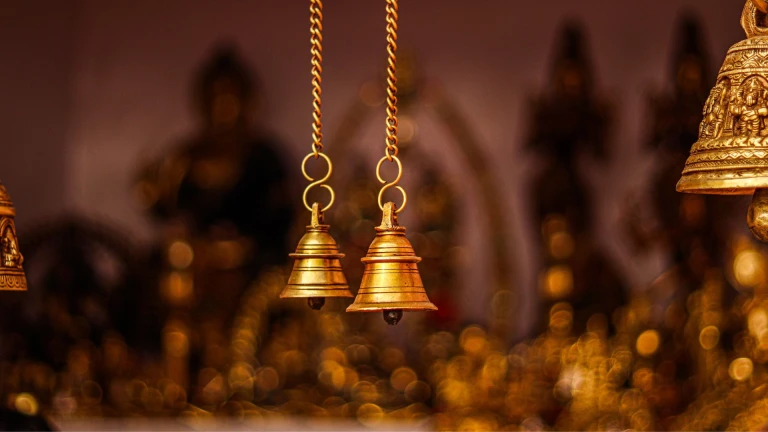 13. Vembanad Lake
Vembanad Lake is the largest lake in Kerala and a lifeline for the people of Alleppey. The lake's vast expanse of serene waters is perfect for boating, fishing, and even birdwatching. You can also witness the famous Nehru Trophy Snake Boat Race, which takes place annually on the lake and is a thrilling spectacle of traditional boat racing.
Also Read: Challenge Your Fears with 6 Adventure Sports in Kochi in 2023!
14. Taste of Kerala Cuisine
Your visit to Alleppey would be incomplete without savoring the flavors of Kerala cuisine. Enjoy mouthwatering dishes like appam, dosa, idiyappam, seafood delicacies, and the famous Kerala sadhya (traditional feast). The use of fresh coconut, spices, and local ingredients makes every meal a delightful experience. Don't forget to pair your meal with a glass of fresh toddy, a traditional alcoholic beverage made from palm sap.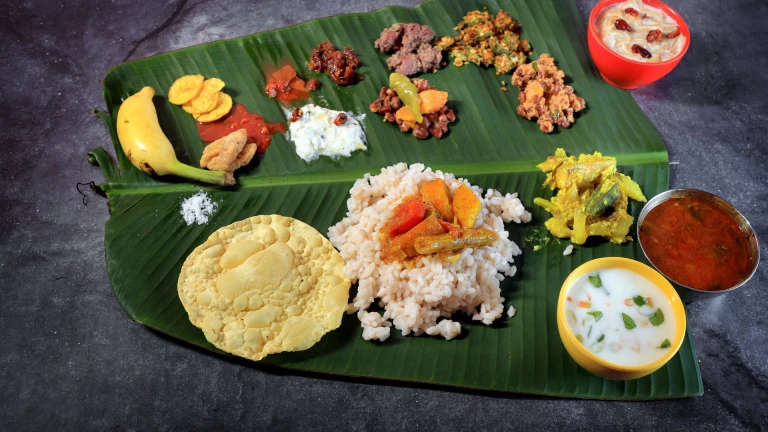 15. Kayaking: Indulge In Activities & Go Birdwatching
The backwaters of Alleppey are a sanctuary for some of the world's rarest and most splendid migratory birds. The likes of Stork Billed and White Throated Kingfishers, White Breasted Waterhen, Black Drongo, Asian Palm Swift, and Jungle Myna can be readily spotted, striking poses for your camera at any moment.
All of these fantastic bird-watching opportunities can be enjoyed while you navigate the same stunning backwaters of Alleppey in a canoe or kayak. There are specialized bird-watching tours that can be combined with canoeing or kayaking packages.
Arrange your excursion through: Kerala Kayaking
Kayaking rates: INR 4,000 onwards
Perfect for: Bird enthusiasts and those passionate about photography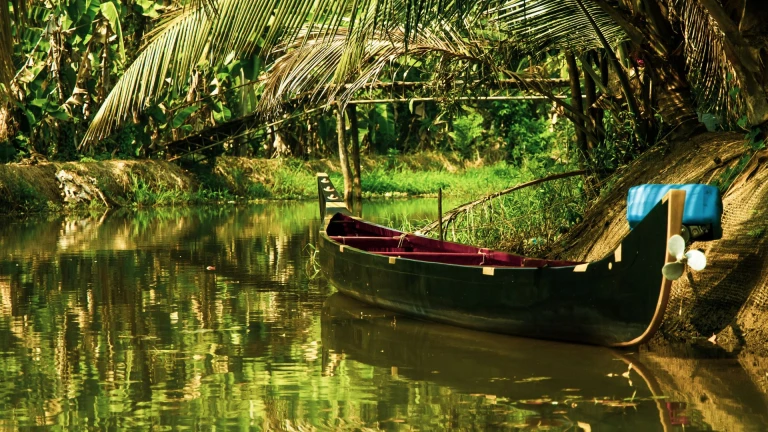 Also Read: Discover Wayanad in 2023: Your Essential Travel Guide
With its iconic houseboat cruises, pristine beaches, vibrant bird sanctuaries, and historic sites like Krishnapuram Palace and Arthunkal Church, Alleppey beckons travelers to immerse themselves in its tranquil charm. Whether you're exploring the backwaters by canoe, visiting the Kumarakom Bird Sanctuary, or savoring the flavors of Kerala cuisine, each moment in Alleppey is an opportunity to connect with the region's unique heritage and serene way of life.