The journey from Bangalore, the IT capital of India, to Kanyakumari, the southernmost tip of the Indian subcontinent, offers a breathtaking blend of diverse terrains, cultures, and experiences.
Here's everything you need to know to plan the ultimate road trip:
1. Distance and Duration
Total Distance: Approximately 660 to 700 km depending on the route taken.
Duration: A comfortable bike trip can span 2 to 3 days, depending on stops and detours.
2. Best Time to Travel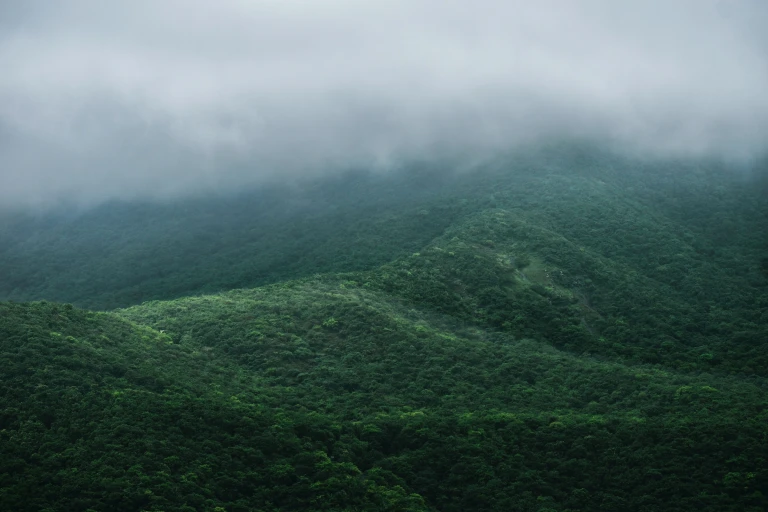 The period between October to March is ideal. The monsoons are over, the weather is cooler, and the landscapes of South India are at their lush best.
3. Travel Route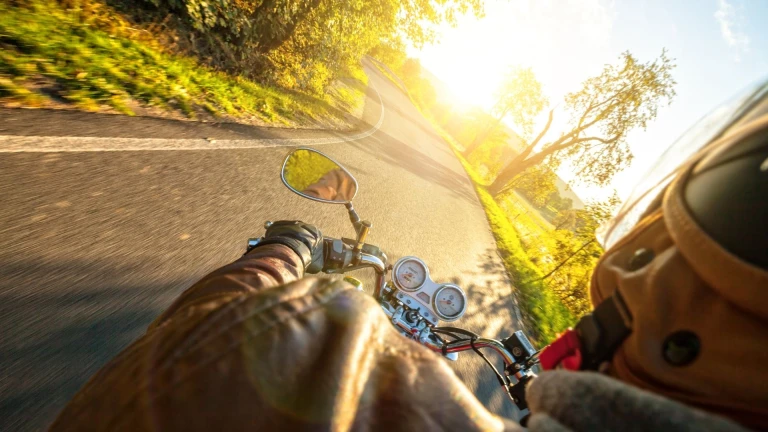 Via NH44: Bangalore - Hosur - Krishnagiri - Dharmapuri - Salem - Namakkal - Dindigul - Madurai - Tirunelveli - Nagercoil - Kanyakumari.
4. Major Attractions
Salem: Yercaud hill station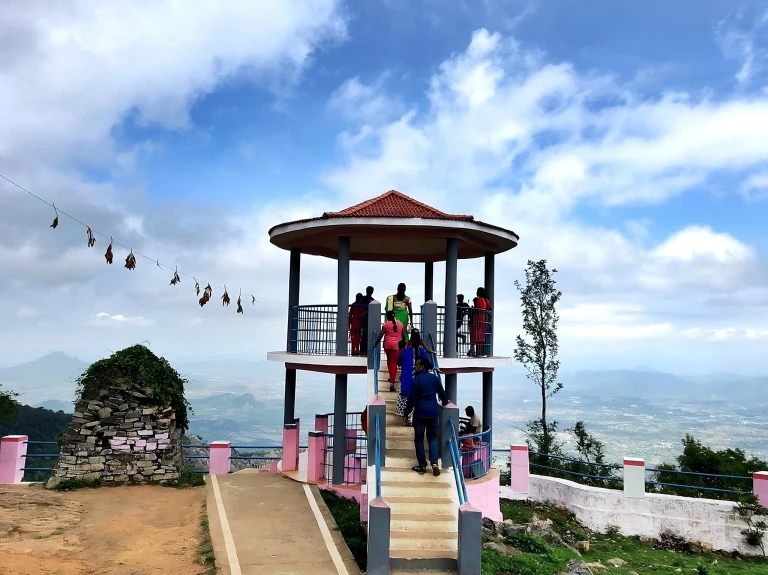 Image Source: Savaari.com
Dindigul: The historic Dindigul Fort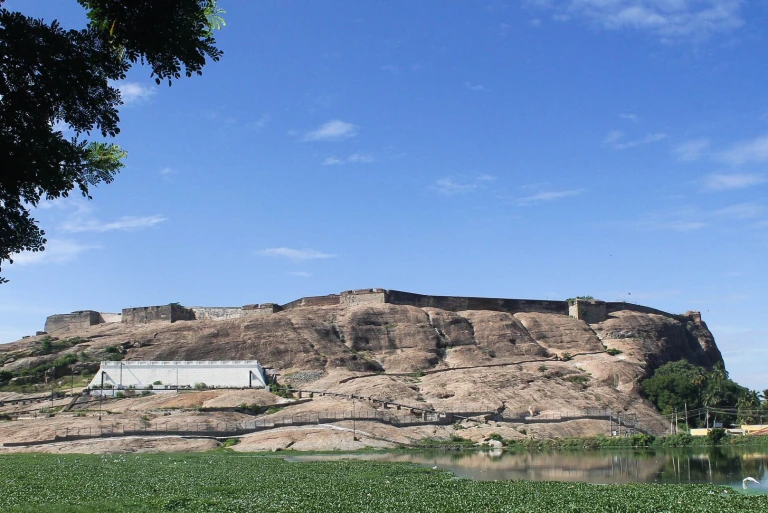 Image Source: Wikipedia
The iconic Meenakshi Temple in Madurai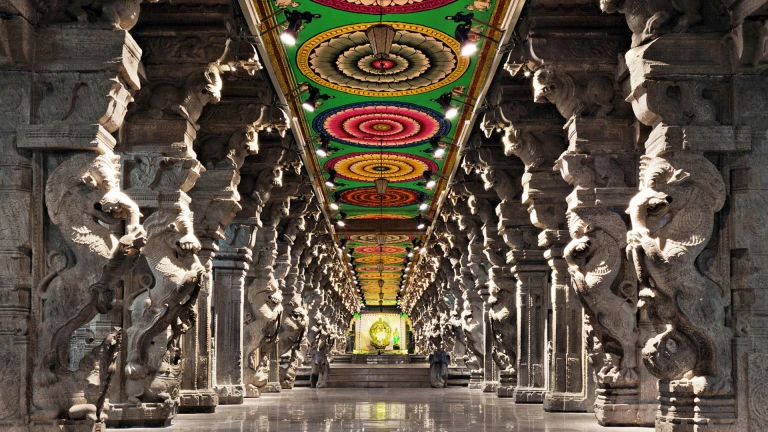 Tirunelveli: The ancient Nellaiappar Temple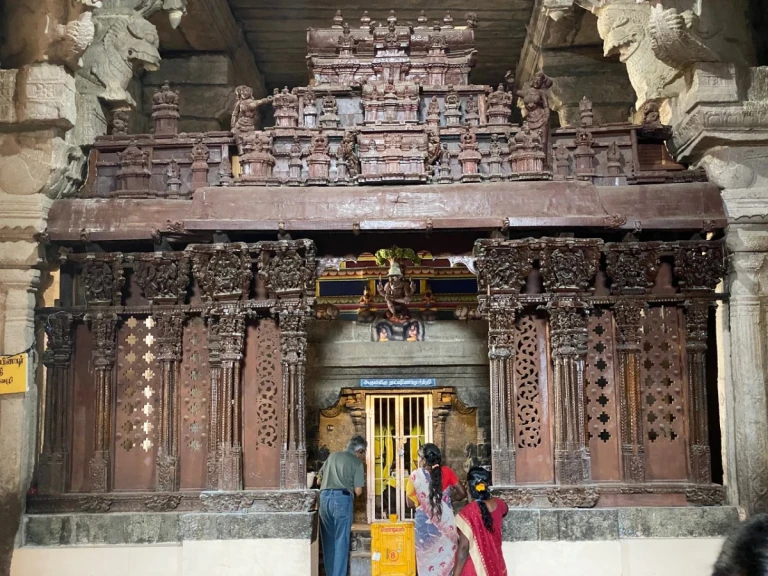 Image Source: TN Temples Project
Kanyakumari: Vivekananda Rock Memorial, Thiruvalluvar Statue, and the mesmerizing confluence of the Bay of Bengal, Arabian Sea, and the Indian Ocean
If you wish to go further, you can visit these two spots in Kerala and take a different way back home. After your trip to Kanyakumari you can travel for another 100-150 kms and reach these destinations as well.
Thiruvananthapuram (Trivandrum): Padmanabhaswamy Temple and Kovalam Beach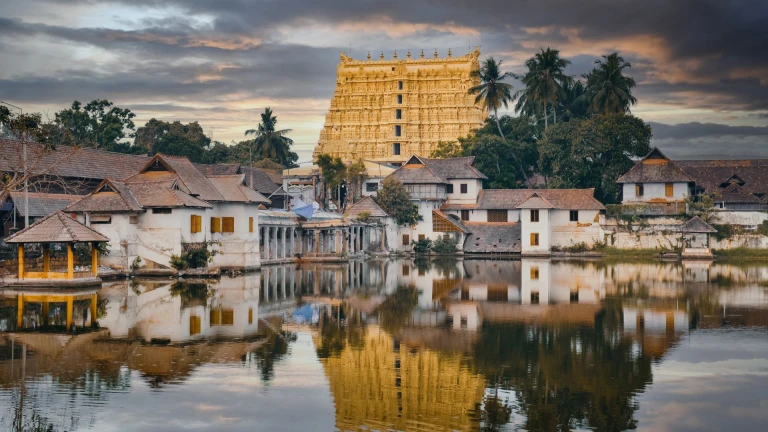 5. Road Conditions
Currently, NH44 is in excellent condition, with multiple lanes and regular amenities. However, be prepared for occasional traffic congestion around major cities. The coastal route is more unpredictable with narrower roads and longer durations.
6. Essential Tips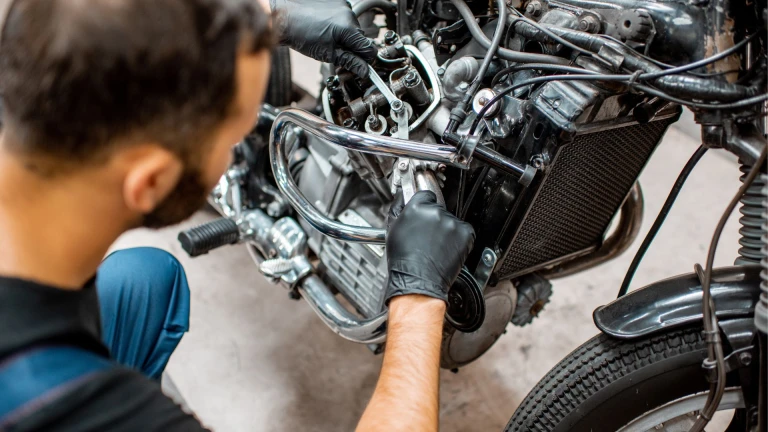 Bike Maintenance: Ensure a complete checkup of your bike, focusing on tires, brakes, and lights.
Documents: Carry original and copies of your driving license, bike registration, insurance, and PUC.
Fuel: While petrol pumps are abundant on NH44, they can be sparse on the coastal route. Plan your refuels wisely.
Stay: Pre-book your accommodations, especially if traveling during the tourist season.
Packing: Keep essentials like a first aid kit, basic tool kit, extra engine oil, and a puncture repair kit. Pack light but do carry rain gear and extra clothing.
Connectivity: Currently (as of October 2023), most of the route enjoys good mobile network coverage. However, download the offline map of your route on your phone just in case.
7. Local Cuisines to try on the way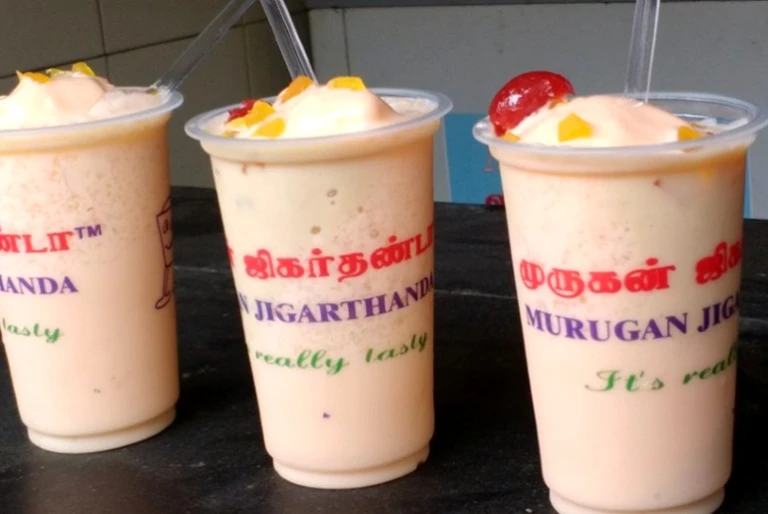 Image Source: Curly Tales
Madurai: Jigarthanda, a unique cold beverage. (This is my personal favourite, must try)

Tirunelveli: The renowned Halwa of Tirunelveli made of Wheat, Sugar and Ghee.

Kanyakumari: Fresh seafood, especially the fish curry.
The bike trip from Bangalore to Kanyakumari is more than just a journey; it's an exploration of oneself against the backdrop of diverse cultures, terrains, and the rich heritage of southern India.