Kashmir, often referred to as "Paradise on Earth," is a destination that has captivated the hearts of travelers for generations. With its breathtaking landscapes, rich culture, and warm hospitality, this region in northern India is a must-visit for anyone seeking a truly magical experience.
As we step into 2023, let's explore the enchanting realm of Kashmir and discover the top things to do in this extraordinary destination.
Before You Go
Approval
Travel Permits: Ensure you have the necessary permits. Foreign travelers may require protected area permits (PAP) or restricted area permits (RAP) based on their destination.

Weather-Appropriate Clothing: Pack according to the season. Warm clothing for winter and comfortable, sun-protective attire for summer.

Travel Insurance: Purchase travel insurance to cover unexpected situations during your trip.
Kashmir is a paradise waiting to be explored, but a little preparation goes a long way in ensuring a smooth and enjoyable visit.
Getting There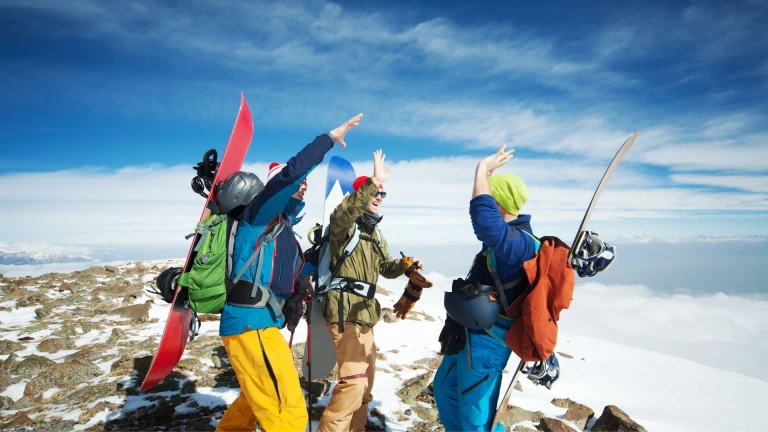 Travel Kashmir
Kashmir's natural beauty and cultural richness are well worth the journey, and there are several ways to reach this enchanting destination:
By Air: The most convenient and time-saving way to reach Kashmir is by air. Srinagar International Airport is your gateway to the valley and is well-connected to major Indian cities. The airport is surrounded by the majestic Himalayan mountains, providing a breathtaking welcome to this extraordinary region.

By Road: If you're up for a scenic adventure, consider taking a road trip to Kashmir. The road journey, particularly from Jammu, offers spectacular views of mountains, rivers, and picturesque villages. It's a fantastic way to witness the gradual change in landscape as you approach the valley.

By Rail and Road: Another option is to take a train to Jammu Tawi Railway Station and then continue your journey to Kashmir by road. The road trip from Jammu to Srinagar is approximately 270 kilometers and takes around 7-8 hours, depending on road conditions.
Where to Stay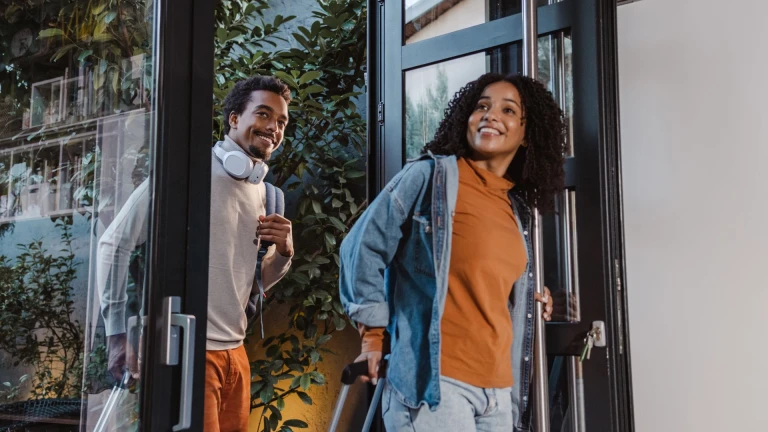 Accommodation
Kashmir offers a range of accommodation options to suit all budgets. Whether you prefer luxury hotels, cozy houseboats, or homestays, there's something for everyone.
Luxury: Stay in top-notch hotels like The Lalit Grand Palace or Vivanta Dal View for a truly opulent experience.

Mid-Range: Opt for comfortable, well-located mid-range hotels like Hotel Heevan or The Vintage Gulmarg.

Budget: If you're on a budget, guesthouses and homestays in Srinagar and other towns are affordable and offer a chance to connect with the locals.
Best Time to Visit
Kashmir is a year-round destination, each season offering a unique experience. Depending on your preferences and interests, you can plan your trip accordingly:
Spring (April - June):

Spring Kashmir

Spring is a magical time to visit Kashmir when the entire valley comes alive with blooming flowers, making it a paradise for nature enthusiasts. The weather is pleasant, and you can enjoy activities like shikara rides on Dal Lake, exploring the vibrant gardens, and leisurely walks through the countryside.

Summer (July - September):

Summer Kashmir

During the summer months, Kashmir welcomes visitors with open arms. The weather is warm and comfortable, making it ideal for outdoor activities. This is the best time for trekking, fishing, and exploring the lush meadows. It's also the perfect season to visit Sonamarg, Pahalgam, and Gulmarg.

Autumn (October - November):

Autumn Kashmir Img: The Hindu
The autumn season paints the region with a tapestry of colors as the leaves turn golden and red. The weather remains pleasant, and it's a great time for photography, nature walks, and sightseeing. You can explore the local markets and relish the seasonal fruits.

Winter (December - March):
Winter Kashmir
If you're a snow enthusiast, the winter season is a dream come true. The valley is transformed into a winter wonderland with pristine white snow covering everything. You can indulge in winter sports like skiing, snowboarding, and snowshoeing in destinations like Gulmarg and Sonamarg.
Local Transportation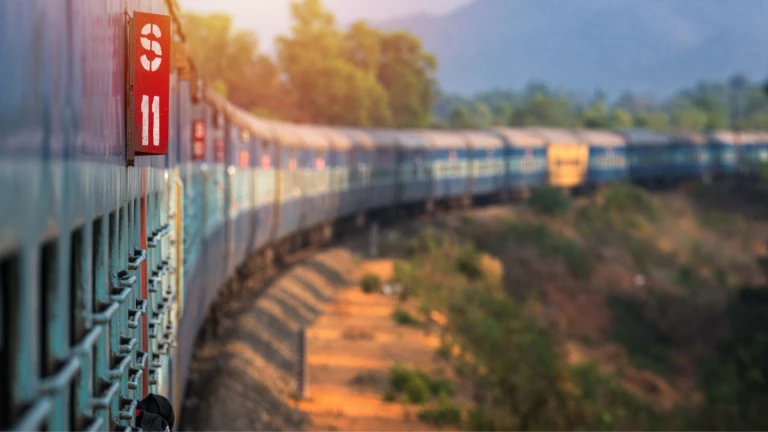 Local Transportation
Getting around in Kashmir is an adventure in itself, thanks to its diverse landscapes and vibrant culture. Here's how you can explore the region:
Taxis: Taxis are a convenient mode of transport for exploring Kashmir. You can hire them for full-day or half-day trips, making it easy to visit popular tourist spots at your own pace. Negotiate the fare before starting your journey, or you can use ride-sharing apps if available.

Auto-Rickshaws: In the cities, particularly Srinagar, auto-rickshaws are a common sight and a convenient option for short distances. These three-wheeled vehicles are easy to find and are suitable for traveling within urban areas.

Shikaras: In Srinagar, don't miss the opportunity to take a ride on a traditional shikara. These handcrafted wooden boats are a unique way to explore the city's famous Dal Lake and Nigeen Lake. Shikara rides provide a tranquil and scenic experience, offering views of floating gardens, houseboats, and the local way of life.

Buses: The Jammu and Kashmir State Road Transport Corporation (JKSRTC) operates a network of buses connecting different parts of the region. While the buses may not be as comfortable as private taxis, they are an affordable way to travel between towns and cities.

Self-Drive: If you're an adventurous traveler, consider renting a car or a motorcycle. Self-driving gives you the flexibility to explore off-the-beaten-path locations and remote areas at your leisure. However, be prepared for mountainous terrain and varying road conditions.
Top Things to Do in Kashmir
Srinagar - The Venice of the East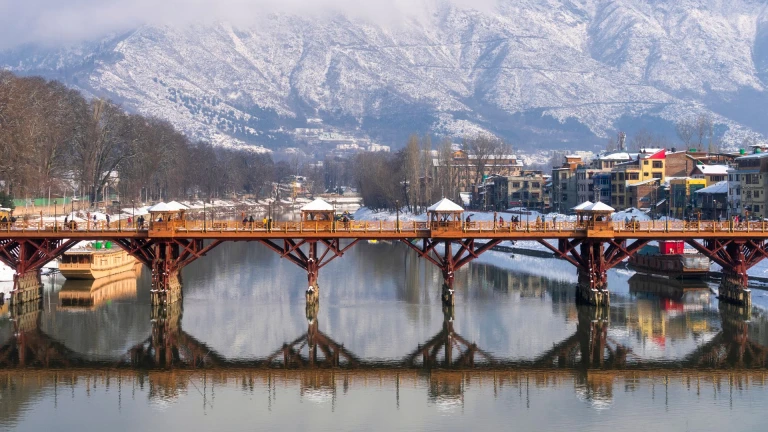 Srinagar Kashmir
Your journey to Kashmir begins in its summer capital, Srinagar. The city's unique charm lies in its picturesque Dal Lake, where you can stay in a houseboat and experience the serene lifestyle of the locals. Don't forget to explore the Mughal Gardens, Shankaracharya Temple, and indulge in some retail therapy at the bustling Lal Chowk market.
Read more: Exploring Srinagar: The Ultimate Travel guide for an Unforgettable Trip
Gulmarg - The Meadow of Flowers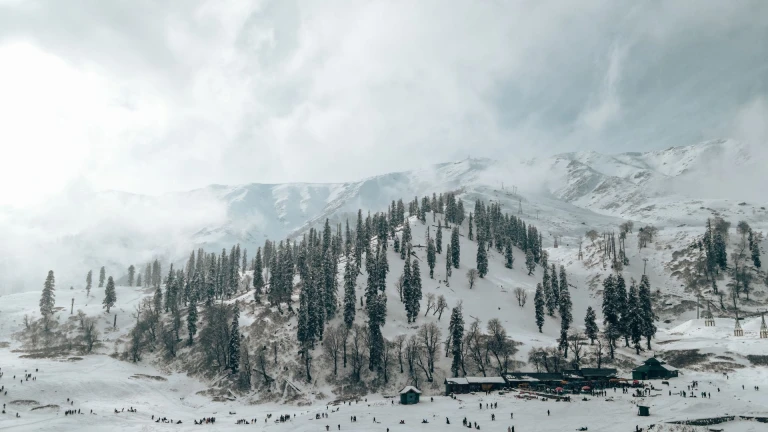 Gulmarg Kashmir
Gulmarg is a paradise for nature lovers and adventure enthusiasts. In winter, it's a skiing and snowboarding haven, while summer brings lush meadows perfect for trekking and golfing. The Gulmarg Gondola, one of the highest cable cars in the world, offers spectacular views of the Himalayas.
Pahalgam - A Riverside Retreat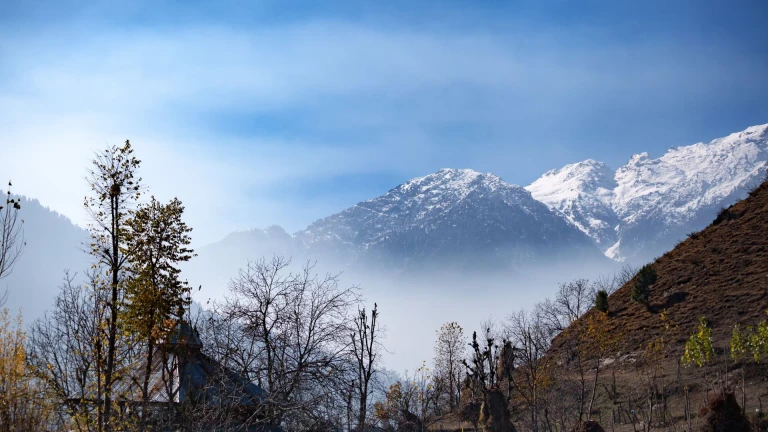 Pahalgam Kashmir
Pahalgam, also known as the 'Valley of Shepherds,' is a tranquil town surrounded by thick forests and the Lidder River. Embark on a leisurely walk, go pony trekking, or try your hand at trout fishing. A visit to the Aru Valley and Betaab Valley is a must for their stunning landscapes.
Sonamarg - The Meadow of Gold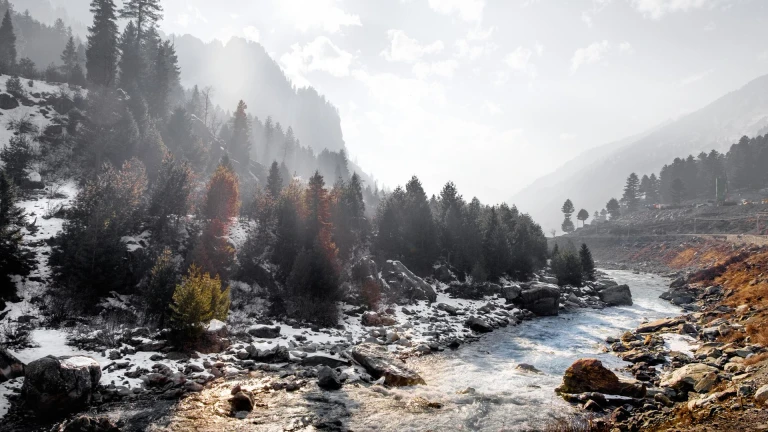 Sonamarg Kashmir
As the name suggests, Sonamarg is a treasure trove of natural beauty. Nestled amidst glaciers and meadows, it's a base for challenging treks and hikes. Zoji La Pass is the gateway to Ladakh, but if you prefer a more relaxing experience, consider taking a pony ride along the Sindh River.
Kupwara - Off the Beaten Path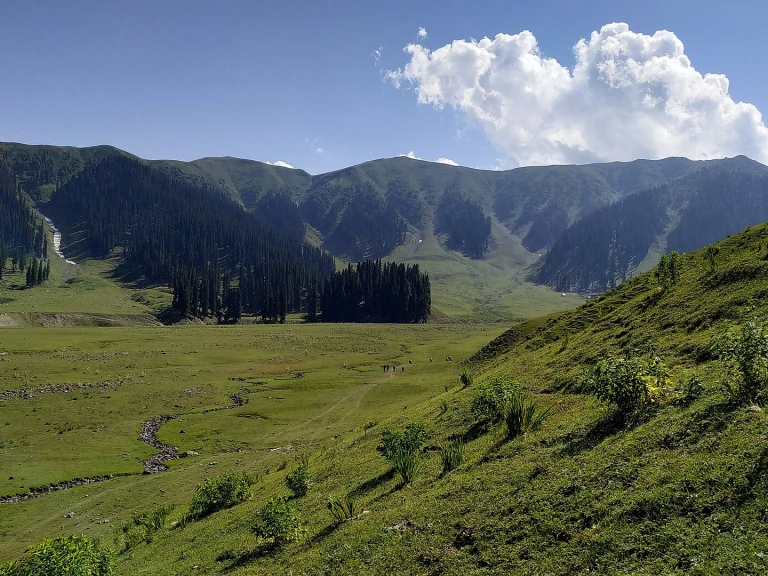 Kupwara Kashmir
Kupwara, in the northwestern part of Kashmir, is a less-visited gem. It boasts pristine landscapes, including the Lolab Valley and Bangus Valley. Explore the untouched beauty of this region, have a picnic by a lake, or simply savor the tranquility.
Sopore - Apple Orchards and More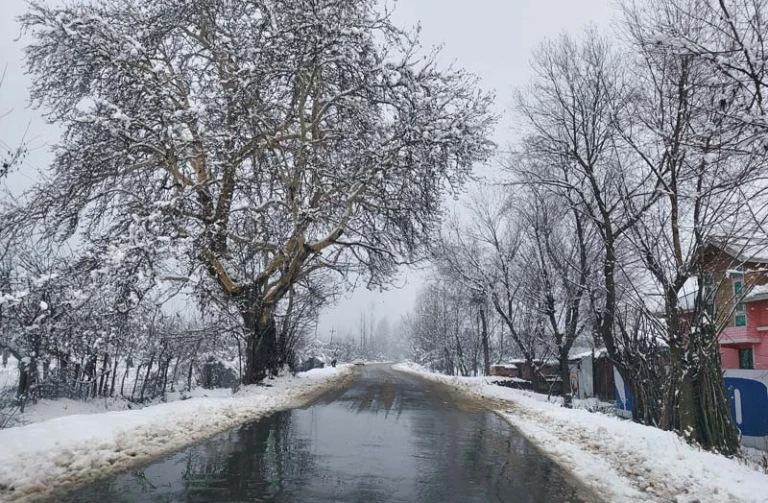 Sopore Kashmir Img: Daily Excelsior
Sopore is famous for its apple orchards and offers a unique experience of rural life in Kashmir. Visit the Singhara Orchard and taste freshly plucked apples. Take a leisurely walk through the countryside, where you can enjoy the greenery and interact with the locals.
Awantipora Ruins - A Glimpse of History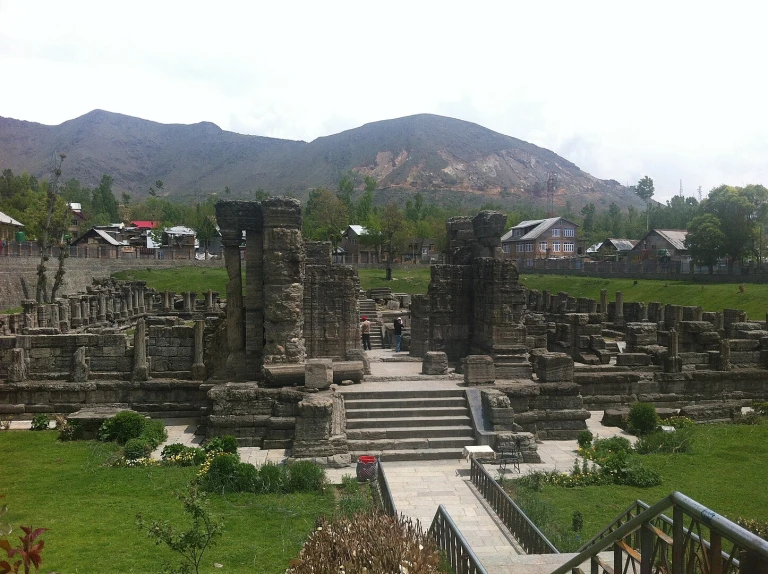 Awantipora Ruins, Kashmir
Kashmir has a rich history, and the Awantipora Ruins are a testament to its ancient heritage. These historical temples, built by the Kings of the Utpala dynasty, are dedicated to Lord Shiva and are a must-visit for history enthusiasts and architecture lovers.
Attend a Shikara Ride and the Floating Market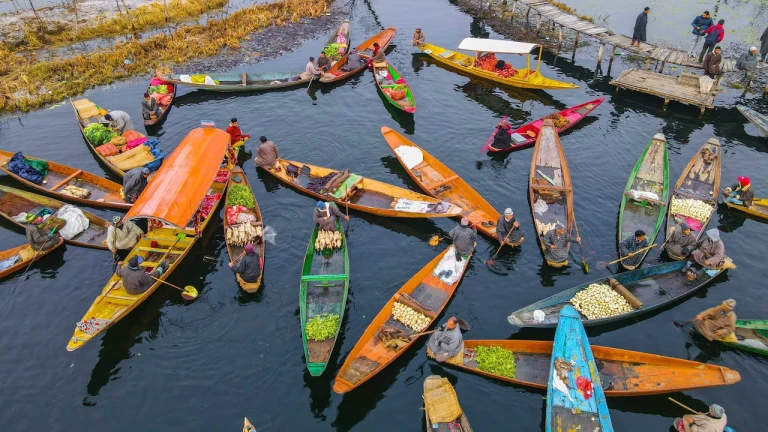 Floating Market, Kashmir
A Shikara ride on Dal Lake is an iconic experience in Srinagar. It's a great way to witness the vibrant floating market where vendors sell everything from fresh fruits to handicrafts. You can also buy exquisite handwoven Pashmina shawls and carpets from the artisans on the lake.
Capture the Beauty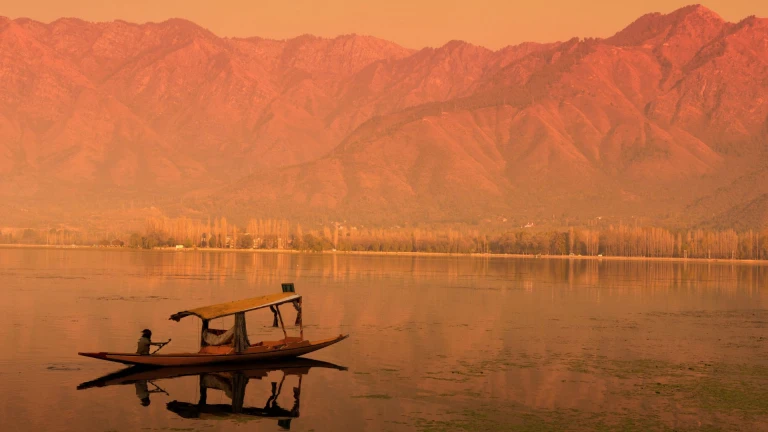 Sunset at the Dal Lake, Srinagar, Kashmir
Kashmir's stunning landscapes offer countless opportunities for photography. Whether it's the pristine snow-clad peaks, the vivid saffron fields, or the vibrant local culture, be sure to capture the moments that make your journey unforgettable.
Must-Try Local Food
Kashmiri cuisine is a delight for food lovers. Savor traditional dishes like Rogan Josh, Gushtaba, and the world-famous Wazwan feast. Don't forget to try Kahwa, a local green tea, and the sweet treats like Phirni and Sheermal.
Kashmiri cuisine is a delight for your taste buds. Don't leave without trying these local dishes:
Rogan Josh: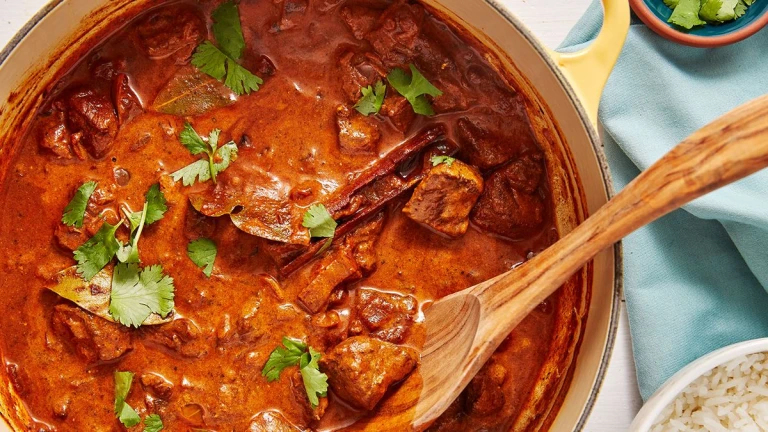 Rogan Josh Delish
A flavorful and aromatic lamb dish cooked in a rich gravy.
Wazwan: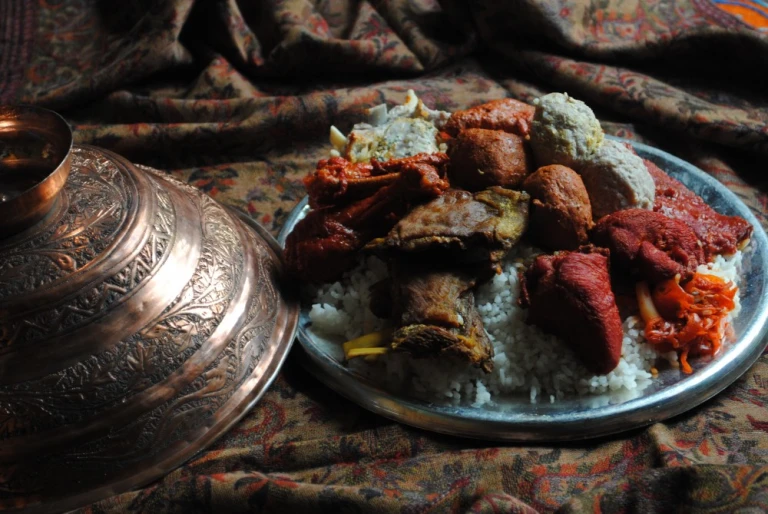 Wazwan Img: Kashmir Bazar
A grand feast of multiple courses, including dishes like Gushtaba, Yakhni, and more.
Dum Aloo: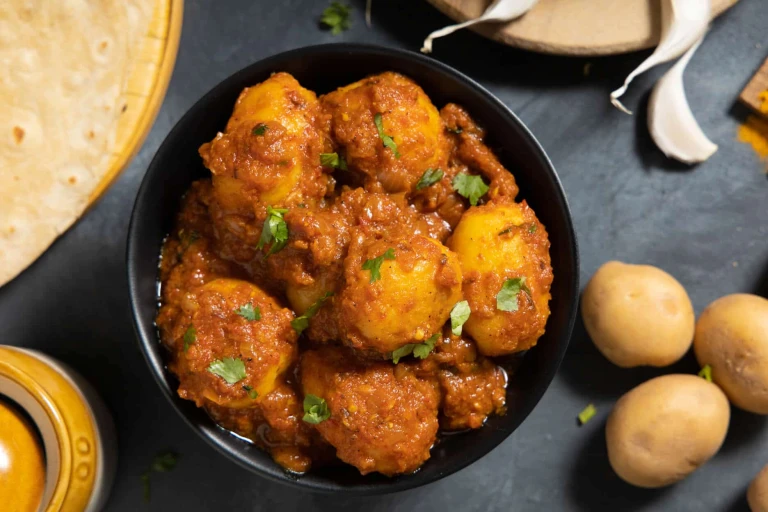 Dum Aloo Img: Cooking With Siddhi
Spiced and tangy potato curry that's simply delicious.
Kahwa: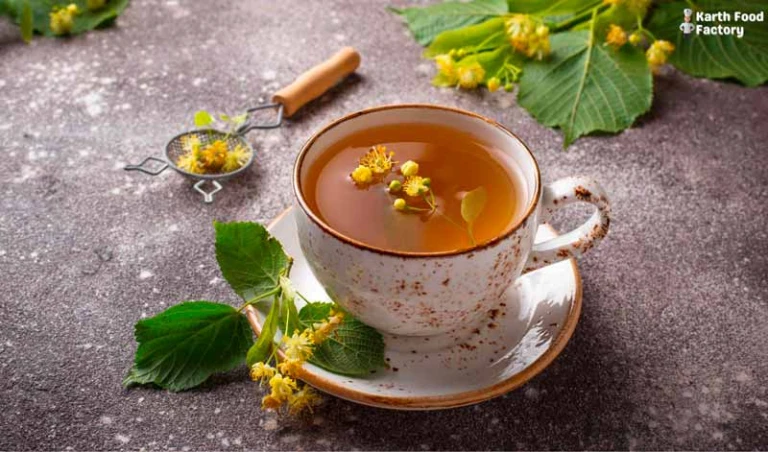 Kahwa Img: Seema
A traditional saffron-infused tea that's a soothing end to your meal.
Sheermal:
Sheermal Img: Nawab's Secret Spices
A sweet bread that pairs perfectly with Kashmiri tea.
Don't leave Kashmir without savoring these authentic dishes that will leave your taste buds delighted and your culinary experiences enriched.
Read more: Gulmarg: A Comprehensive Travel Guide 2023