A well-liked tourist site in the Kashmir Valley, Gulmarg Kashmir, also called the "Meadows of Flowers," is situated at an elevation of 2650 meters in the Pir Panjal mountain ranges.
Gulmarg is a popular tourist destination for friends, families, and groups of travelers due to its breathtaking scenery. The region is incredibly beautiful, with majestic mountains, pure valleys, and lush green scenery.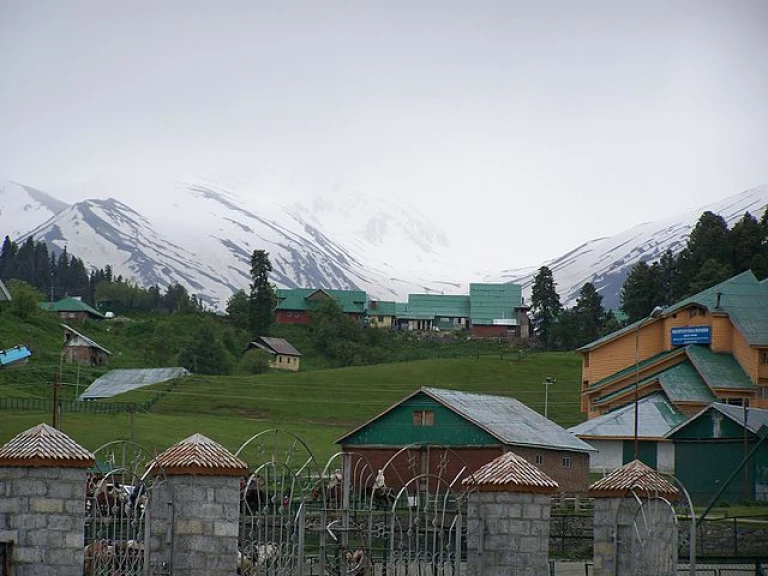 Picnics, rides on the highest cable car in the world, and hikes to Apharwat Lake are all common activities in Gulmarg. Additionally, it is a well-known ski resort with live snowfall experiences that draw tourists from all over the world.
The three-hour drive from Srinagar to Gulmarg is on a fantastic road. Visitors may visit religious places including Baba Reshi Shrine, Maharani Temple, and St. Mary's Church, in addition to the numerous hotels and internet access choices that are available.
Getting To Gulmarg, Kashmir
You must first get to Srinagar in order to get to Gulmarg. Take the Mughal Road or the Srinagar Jammu Highway if you're coming by car. Once in Srinagar, you may take a drive through Tangmarg to go to Gulmarg, which would take 2 to 3 hours and cover a distance of 60 kilometers.
By Road: To get to Gulmarg if you're driving, use the Srinagar-Jammu route. Straight roads lead from Srinagar to Gulmarg. From Tangmarg, it may seem as though you are driving upward and ascending stairs. The whole road is in terrific shape. To get to Gulmarg, the journey will take three hours. 

By Air: The closest airport to Gulmarg is the Srinagar Airport. When you arrive at the airport, reserve a cab or taxi to take you to Gulmarg. Depending on the sort of cab you wish to reserve, the price may vary. Or, if you like, you may reserve a shared taxi.

By Bus: Several UT buses go between Jammu and Srinagar. To go to Gulmarg, take a bus from Jammu Tawi station.
Best Time To Visit Gulmarg
Gulmarg is a stunning location that provides a range of experiences all year round. It is a well-liked tourist attraction because of the area's verdant nature and actual snowfall.
The warm weather and beautiful scenery are best experienced throughout the summer. For photography and foliage, the finest months are July, August, and September. While skiing is greatest in January and February, snowfall is at its finest in February.
The best time to experience more peace and quiet is in August. Depending on the kind of vacation you want, there is an optimum time to visit Gulmarg.
Your own interests and tastes will determine when is the ideal time to travel.
Gulmarg In Winter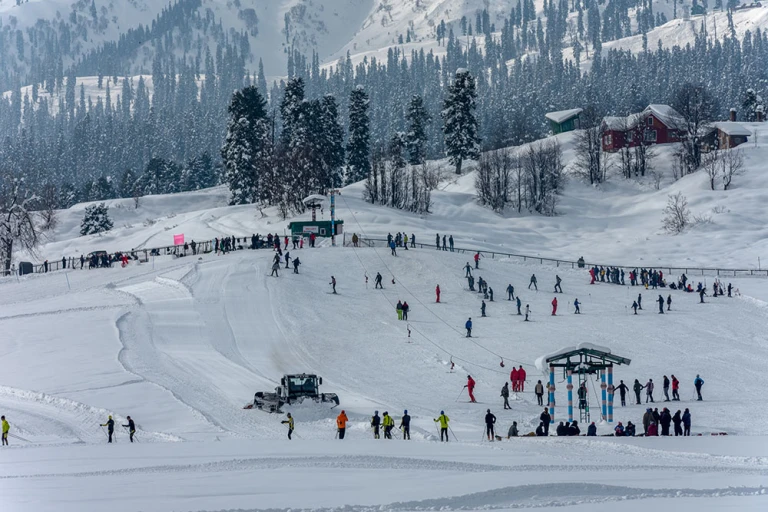 The winters in Gulmarg are entrancing because of the heavy snowfall that begins in September and increases anytime after December. It often gets between -5 and 10 degrees Celsius. The most popular adventure sport is skiing, but snowboarding and heli-skiing are also quite popular. During this season, the Pir Panjal mountain peaks are equally breathtaking to see.
Gulmarg In Summer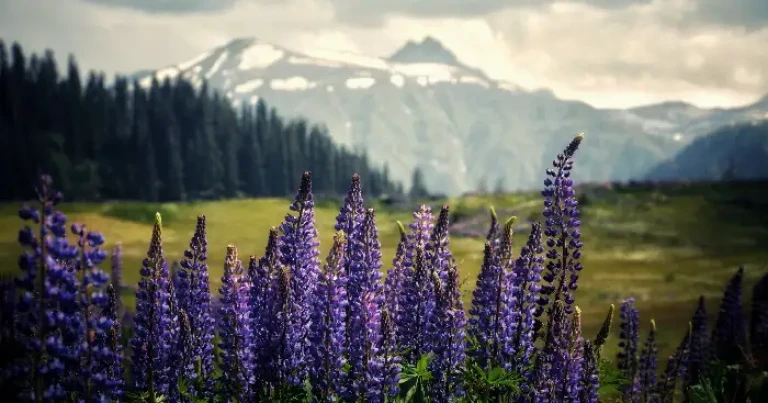 Gulmarg is a delightful summer vacation spot with plenty of greenery that's ideal for Gondola rides and picnics. Meadows are in flower, and the temperature is between 12 and 13 degrees Celsius. In addition to golfing and horseback riding, there is hiking. Gondola is the tallest cable car in the world, and tourists may go hiking, riding horses, and playing golf.
Monsoon In Gulmarg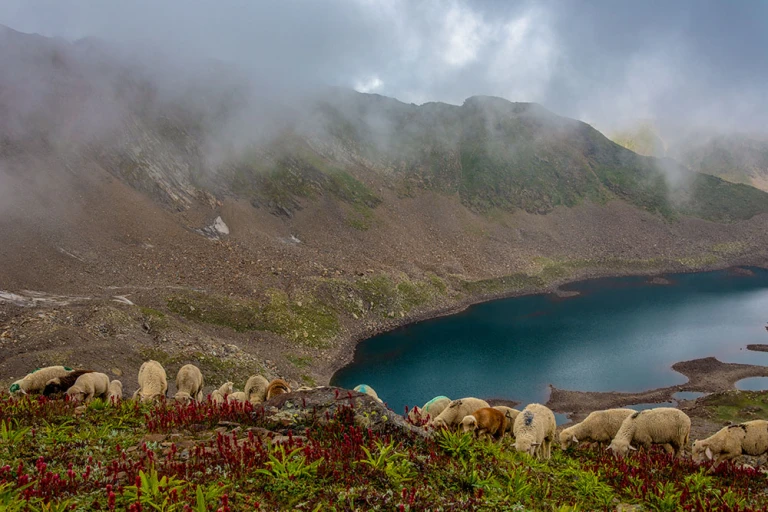 In July, the monsoon season begins, bringing with it glimpses of lush greenery. The rain showers rejuvenate the meadows and make them even more vibrant. The temperature during the monsoon season ranges from 10 to 15 degrees Celsius, providing a pleasant and refreshing atmosphere for visitors. 
Where To Stay In Gulmarg
Gulmarg offers a range of accommodation options to suit every budget and preference. From luxurious resorts nestled amidst the picturesque landscapes to cozy guesthouses and homestays, visitors can find the perfect place to stay while enjoying the breathtaking beauty of the Himalayas. Whether you're seeking a peaceful retreat or an adventurous getaway, Gulmarg has something for everyone. 
Here is a list of several hotels in Gulmarg where you may stay.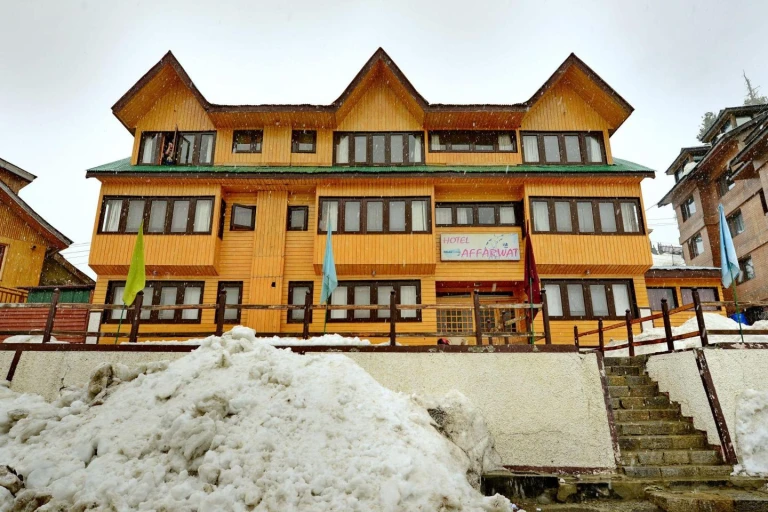 Hotel Apharwat: One of the greatest places to stay in Gulmarg is Hotel Apharwat, which offers excellent services and kind hospitality. One of the hotels in Gulmarg that comes highly recommended is the one that is close to the major market.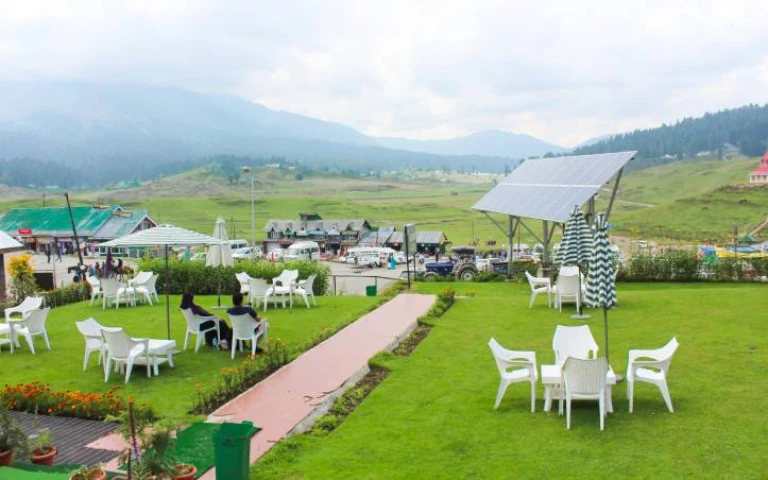 One of the nicest places to stay is Pine View Resort: The hotel is a short distance from the golf course and is surrounded by gorgeous scenery. The hotel provides guests with opulent accommodations and breathtaking views of the tall Himalayas. Additionally excellent are the meals and hospitality services.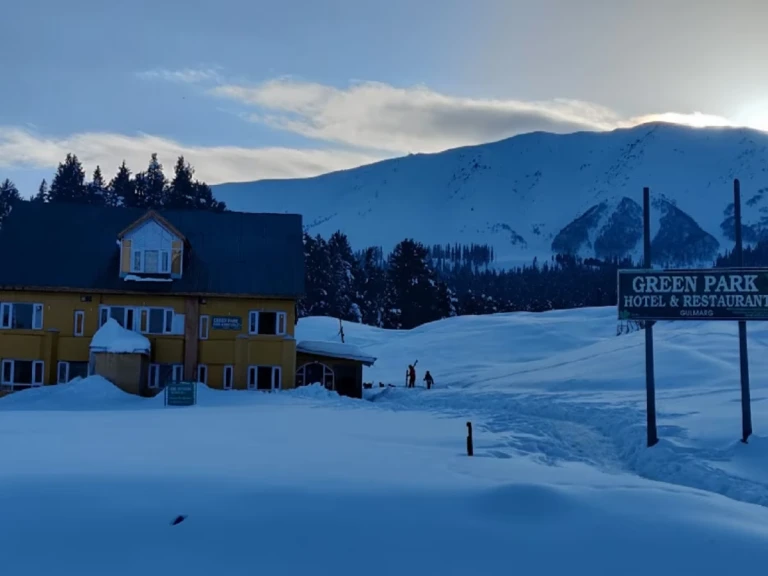 One of the more affordable hotels in Gulmarg is Hotel Green Park: It's a 3-star hotel next to the ski school. The hotel, which has three stars, is the ideal choice for guests on a tight budget. The motel offers decent services and typical family accommodations. The staff is really kind and kind.
In addition, Gulmarg offers a wide range of inexpensive motels where you can stay. Since there is minimal availability in hotels during the high season, it is advised to make reservations in advance. 
Gulmarg Tourist Attractions
Gulmarg is a popular tourist destination with numerous attractions, including the Gulmarg Gondola, which offers stunning views of snow-capped mountains.
Nature enthusiasts can also explore Alpather Lake, known for its serene atmosphere and picturesque surroundings.
The valley is surrounded by lofty Himalayan mountains with snow-capped peaks and beautiful green meadows.
Maharani Temple: Maharaja Hari Singh constructed the temple, which is devoted to Lord Shiva. The major market is not far from the shrine. It is a popular tourist destination in Gulmarg, and visitors are expected to pay their respects at the temple.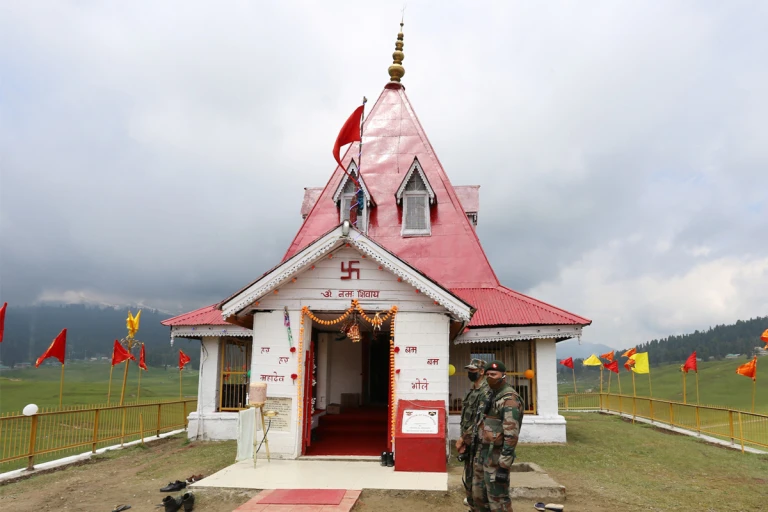 St. Mary's Church: The church was constructed in Gulmarg during the British occupation. One of the top tourist destinations in Gulmarg is known for its Victorian architecture. Do not neglect to visit this location if you are planning a trip to Gulmarg.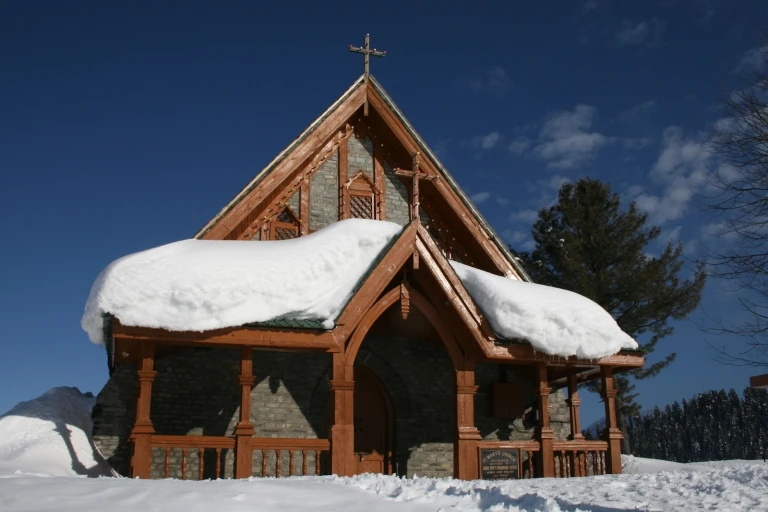 Bota Pathri: Bota Pathri is a beautiful meadow located at an altitude of 9,000 feet in Gulmarg. The trail offers breathtaking views of the surrounding snow-capped mountains and is a must-visit for nature enthusiasts and adventure seekers. To go to Bota Pathri, you must travel 3 kilometers from the army camp.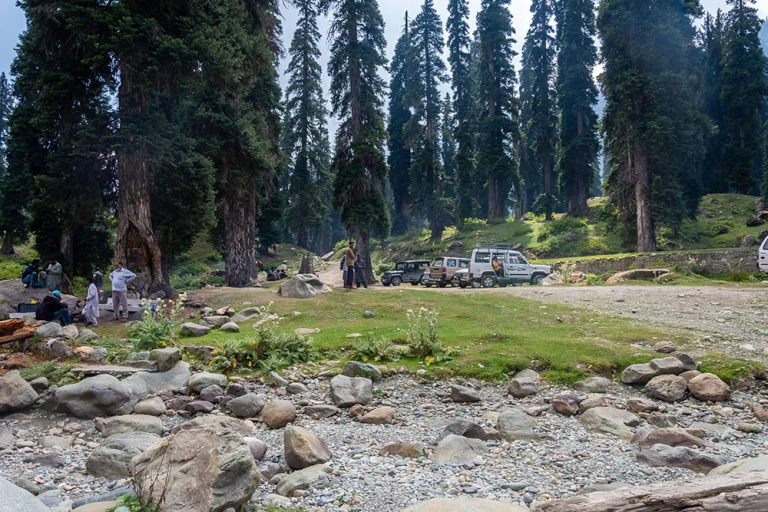 Alpather Lake: One of the top sights to see is Alpather Lake. The lake is also known as a frozen lake because of how frozen it is in the winter. The lake is found on Apahwat Peak's summit.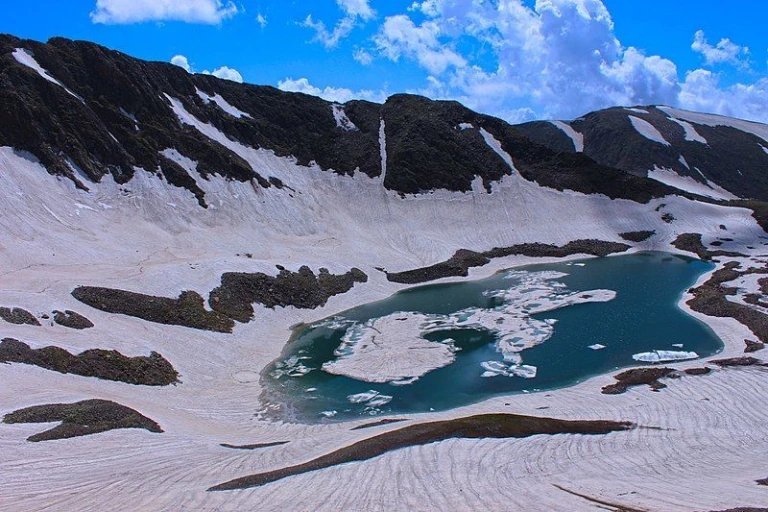 Strawberry Valley: Strawberries are only planted during the winter months. You may travel to Strawberry Valley if you want to go camping; it is a popular camping spot for tourists. The valley is known for its picturesque views and serene atmosphere, making it an ideal destination for nature lovers.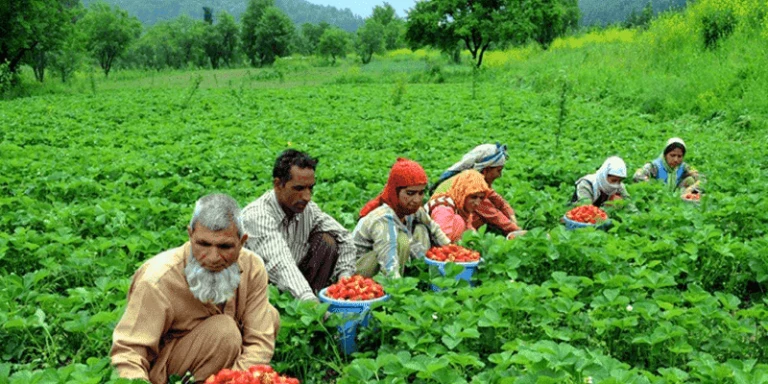 The top of Apharwat Peak: Standing at a height of 4390 meters. It gets a lot of snow, and the summit is nearly always covered with it. This mountain is visible from every part of Gulmarg.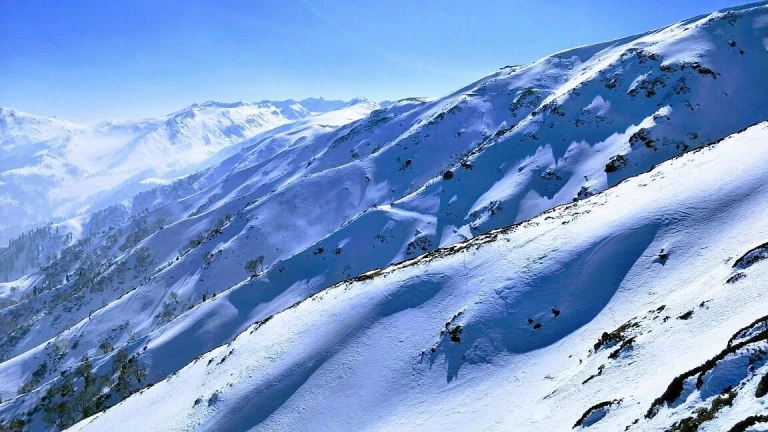 Drung Waterfall: This waterfall is quite magnificent. The waterfall's other name is Durung waterfall. From Srinagar, it is 42 kilometers away. When the valley's temperature begins to fall, the water in this fall begins to freeze.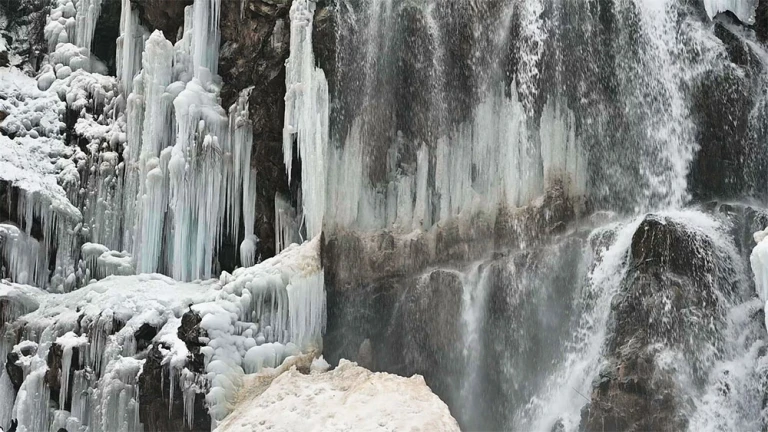 This is one among the pilgrimage sites in Gulmarg, the Baba Reshi Shrine. Only 5 kilometers separate this lovely temple from Gulmarg. You may stop at this location on your way back from Gulmarg.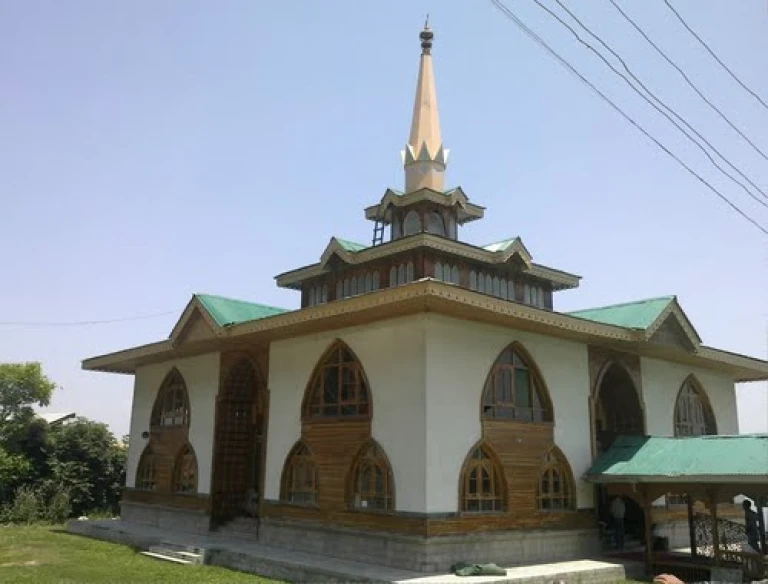 Phase 1 of the Gulmarg Gondola is close to Khilanmarg. From Kungdoori, it is only a short distance on foot to Khilanmarg. The little waterfall close to Khilanmarg is also visible.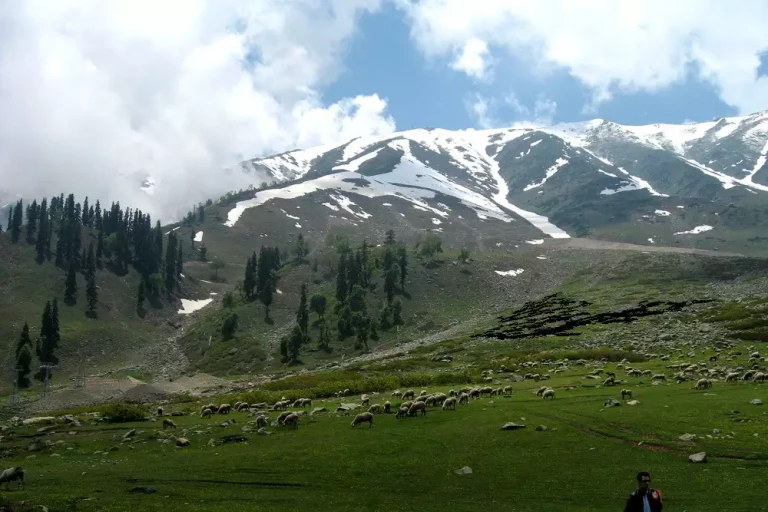 Streams around Gulmarg include Ningle Nallah and Ferozpur Nallah. The best method to get between these two destinations is on a pony. There are rich foliage and snow-capped mountain peaks all around these water streams.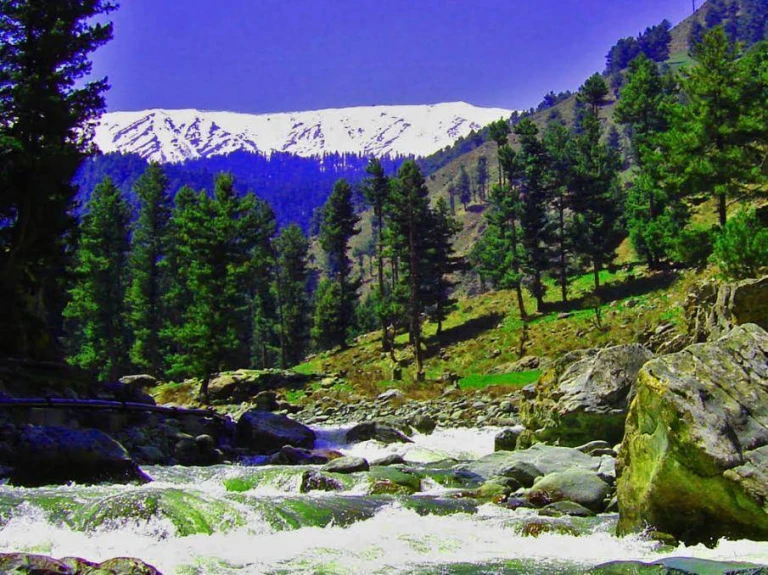 The Gulmarg Biosphere Reserve spans 180 square kilometers. The rarest and most vulnerable species are present in this reserve. One of them is Hangul, along with the musk ox, snow leopard, and brown bear. The Gulmarg Biosphere Reserve is home to a distinctive variety of plants and animals.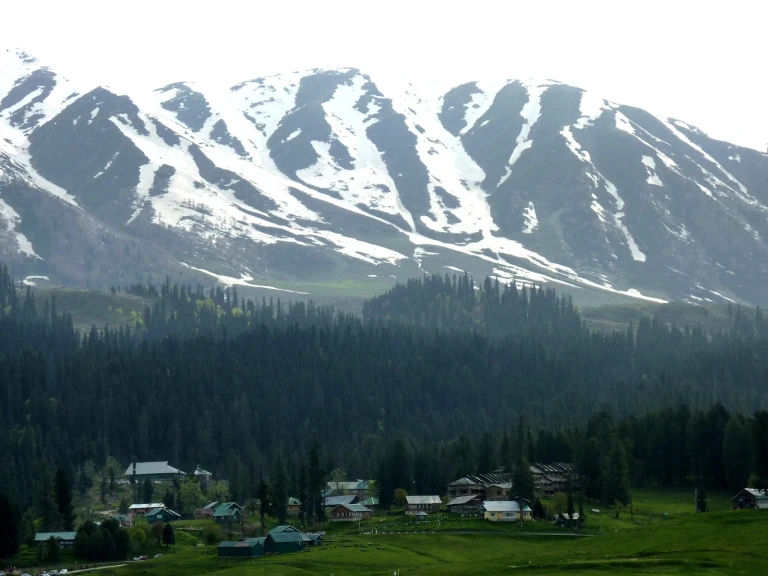 Things to do in Gulmarg
Travelers may find a number of amenities in Gulmarg. It is a well-known location for winter sports. Skiing is a well-known attraction in Gulmarg. The following is a list of the top things to do in Gulmarg.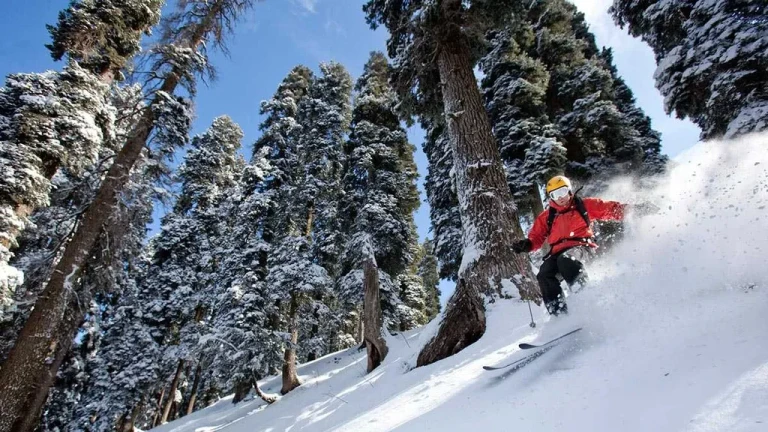 Skiing: One of the most well-liked things to do in Gulmarg is skiing. Numerous visitors from all around the world visit Gulmarg every year to experience the skiing. It is among the most exhilarating adventure activities available. Winter is the best season to visit if you want to go skiing because the valley gets a lot of snowfall during that period.
Also read: 10 Epic Skiing Escapes in India You Can't Miss
Gondola Ride: In Gulmarg, the Gondola Ride is one of the tallest cable car rides available. Most visitors to Gulmarg travel there to take this trip. There are three stages of the Gulmarg Gondola that will lift you to a height of 4200 meters.
The Gondola Ride in Gulmarg offers breathtaking views of the snow-covered peaks and lush green valleys below. It is a must-try experience for adventure enthusiasts and nature lovers alike.
The ride takes you through different stages, each offering a unique perspective of the stunning landscape, making it an unforgettable journey. It is one of the most exciting things that adventure seekers can do.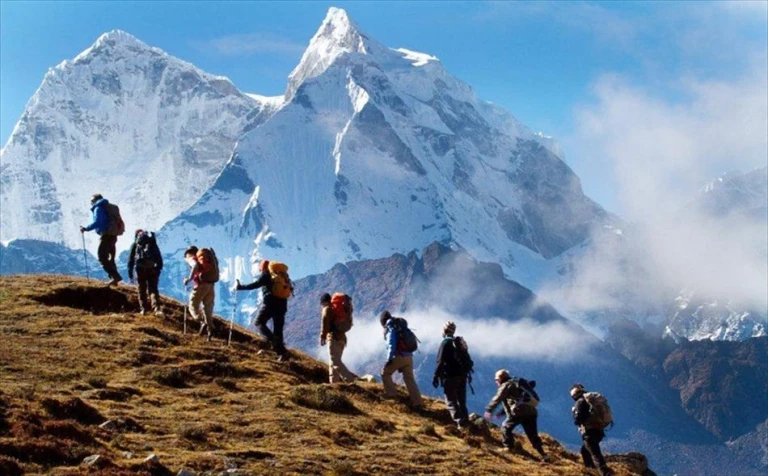 Trekking: When visiting Gulmarg, you may engage in trekking as another adventurous activity. Trekking in Gulmarg allows you to explore the picturesque trails and immerse yourself in the serene beauty of the surrounding mountains.
With various difficulty levels, there are options for both beginners and experienced trekkers to enjoy this thrilling outdoor activity.
Whether you choose a short hike or a multi-day trek, the breathtaking views and peaceful atmosphere will make it a memorable experience. It takes a day to walk to Alpather Lake. Trekking is the ideal course of action if you enjoy adventure.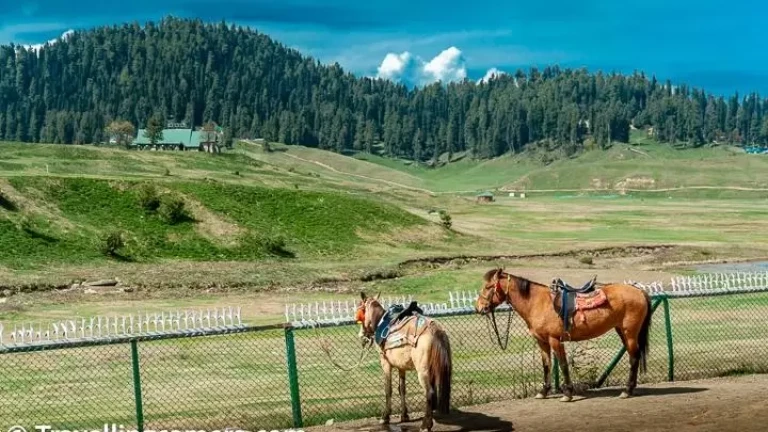 Pony Ride: Pony rides are among the top things to do in Gulmarg. Most visitors engage in this activity since it is so well-liked. When you visit the Maharani Temple, St. Mary's Church, and golf course, you will love the pony.
Pony rides offer a fun and unique way to explore the beautiful surroundings of Gulmarg. As you ride through the scenic trails, you can enjoy the picturesque views of the Maharani Temple, St. Mary's Church, and golf course, creating lasting memories of your visit to this charming destination.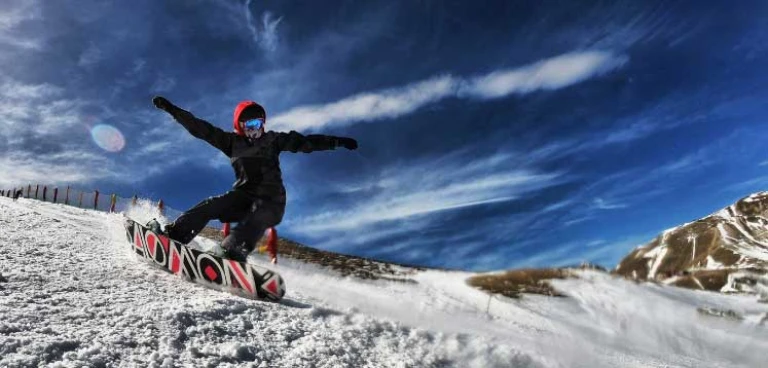 Snowboarding: Another well-known winter activity in Gulmarg is snowboarding. Between December and March is the ideal period for snowboarding at Gulmarg. One of the most exhilarating sensations is snowboarding in Gulmarg.
The town is known for its vast and powdery slopes, perfect for both beginners and experienced snowboarders. With its high altitude and reliable snowfall, Gulmarg offers an unforgettable experience for adrenaline junkies seeking a thrilling adventure on the slopes. 
Sledding: Sledging is one of the most exciting wintertime pastimes. Gulmarg is the best option if sledding is something you're interested in. Sledding is one of the numerous activities that Gulmarg has to offer.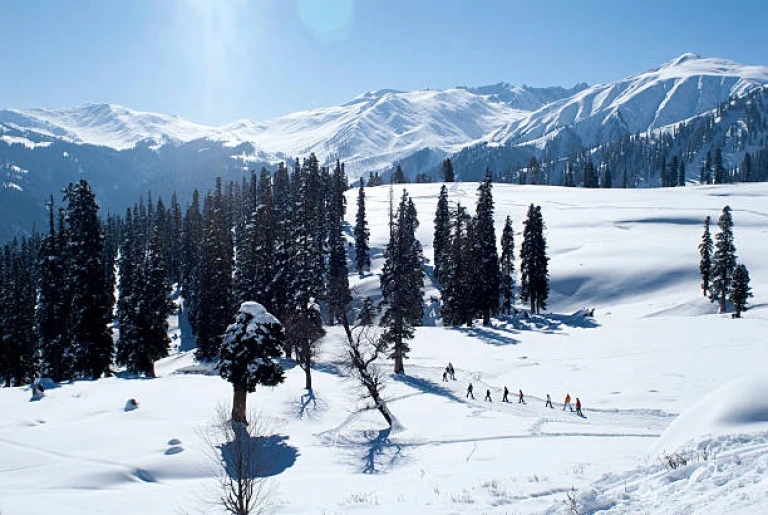 If you love photography, one of the finest things is photography: Both the summer and the winter are good times to take pictures. The valley provides a breathtaking view of the lush landscapes and meadows in the summer, while in the winter, you may capture images of the snow-capped mountain peaks.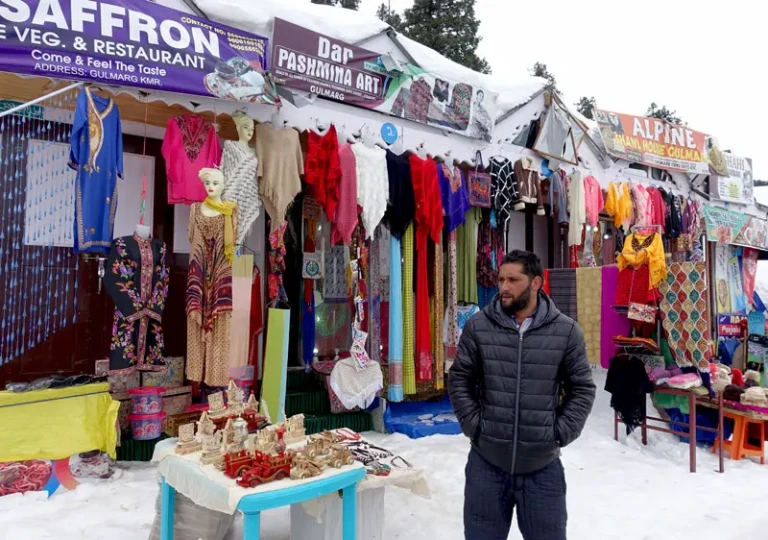 Shopping: Shopping is one of the most important things one can do in Gulmarg. The local markets offer a variety of traditional Kashmiri handicrafts, such as Pashmina shawls and hand-woven carpets, which make for unique souvenirs. Additionally, you can also find shops selling winter sports gear and equipment for those interested in skiing or snowboarding. 
Local foods to try in Gulmarg
Rogan Josh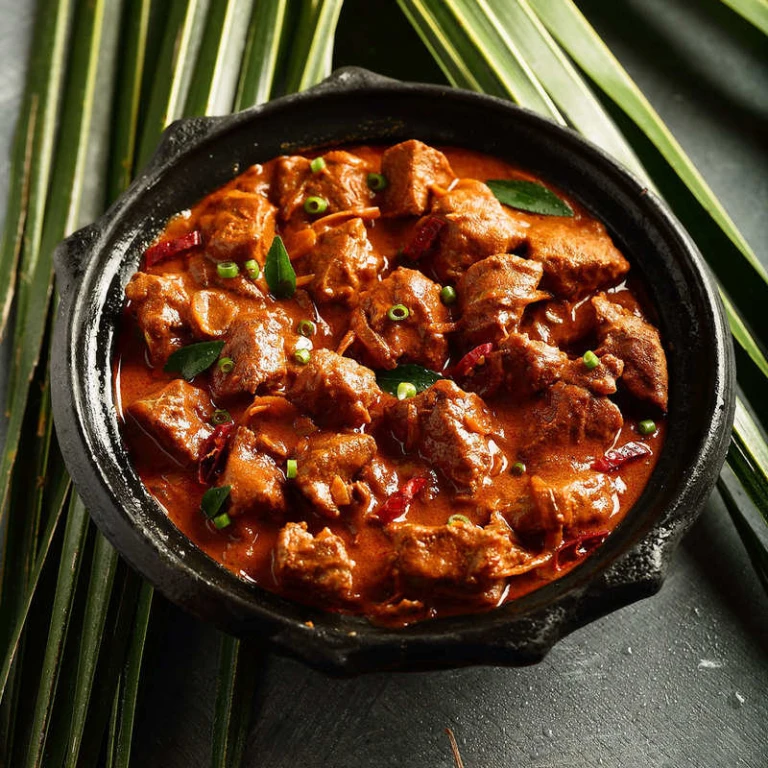 The dish is traditionally made with tender pieces of meat, such as lamb or goat, which are slow-cooked in a rich gravy made from yogurt and tomatoes. The vibrant red color of Rogan Josh comes from the generous use of Kashmiri red chili powder, giving it a mild heat and a distinct flavor that is loved by many.
Kashmiri Dum Aloo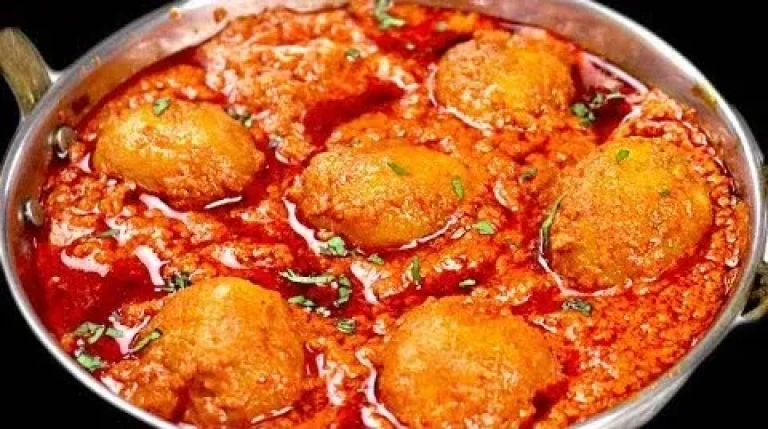 As is known by its name, Dum Aloo is a potato-based dish. The potatoes are typically deep-fried until golden and then simmered in a flavorful sauce made with spices like cumin, coriander, and turmeric. This dish is popular in North Indian cuisine and is often enjoyed with rice or naan bread.
Guchhi Pulaao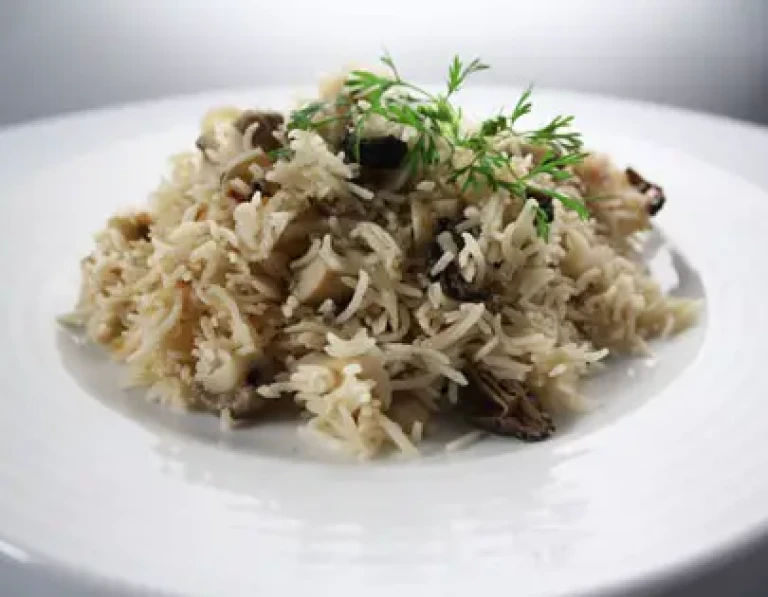 Guchhi is a wild kind of mushroom that grows at great altitudes, yet few people are aware of it. It is expensive and high in vitamins since it is difficult to cultivate economically. These are used to make special spiced rice since they are smokey and flavorful. Before adding spices like laung, choti ilaichi, badi ilaichi, dalchini, tej patta, jeera, water, and rice, guchhi would first be mixed in hot ghee for this recipe.
Kong phirin
Kong Phirin is a popular dessert in Kashmiri cuisine. It has a creamy texture and is flavored with cardamom and saffron. The use of sooji gives it a unique twist compared to traditional phirni.
Kahwah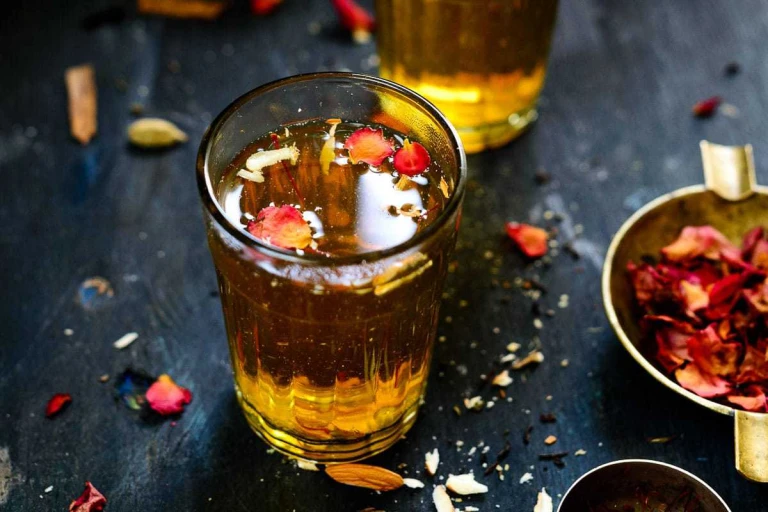 Traditional Kashmiri tea called kahwah is brewed with green tea, saffron, cinnamon, and cardamom. It is renowned for its energizing and fragrant tastes. Its flavor is improved by the inclusion of honey and almonds, which also has extra health advantages. Drinking kahwah in the morning or at night is beneficial and sense-calming. Tea leaves are only added after the concoction has been off the heat and the entire spices have first been boiled in boiling water. The drink is traditionally made in a samovar, a copper kettle with live coals to keep the tea hot. In many nations, the samovar is regarded as a universal emblem of tea culture.
Rajma Gogji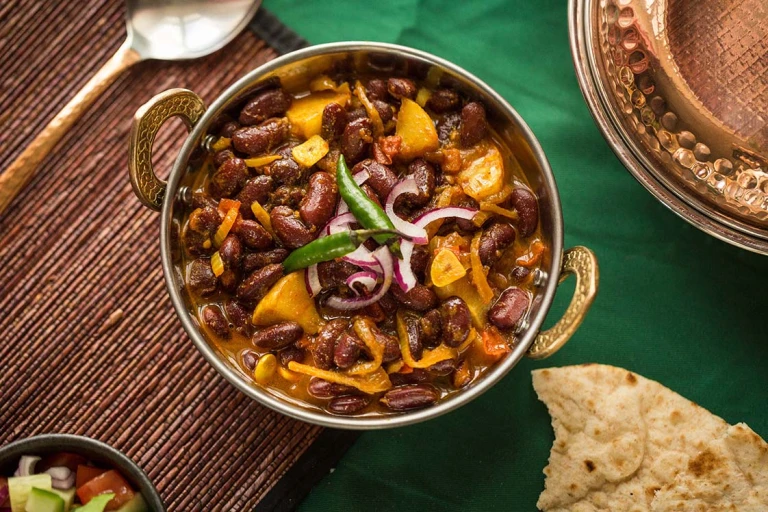 Rajma Gogji is a traditional Kashmiri dish made with kidney beans and turnips. It is a hearty and flavorful dish that is often enjoyed with rice or bread. The combination of the creamy kidney beans and the crunchy turnips creates a delicious texture, while the spices add a burst of flavor. Rajma Gogji is not only delicious, but it is also packed with nutrients, making it a healthy choice for a meal.
Kalari Kulcha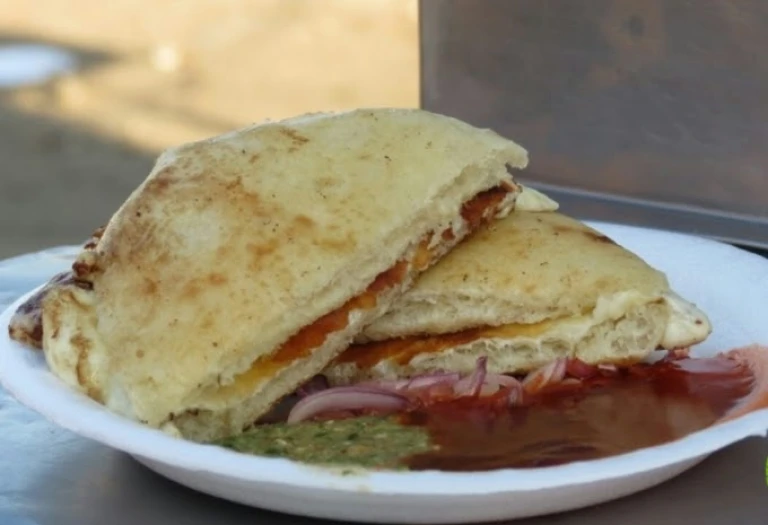 Kalari kulcha in Gulmarg is a popular street food in Gulmarg, Kashmir. It is a type of stuffed bread that is typically filled with a mixture of cottage cheese and spices. The bread is then cooked in a tandoor, giving it a crispy exterior and soft interior. Kalari kulcha is often served with chutney or yogurt, adding a tangy and refreshing element to the dish. It is a must-try for anyone visiting Gulmarg, as it showcases the unique flavors and culinary traditions of the Kashmiri lifestyle.
Gushtaba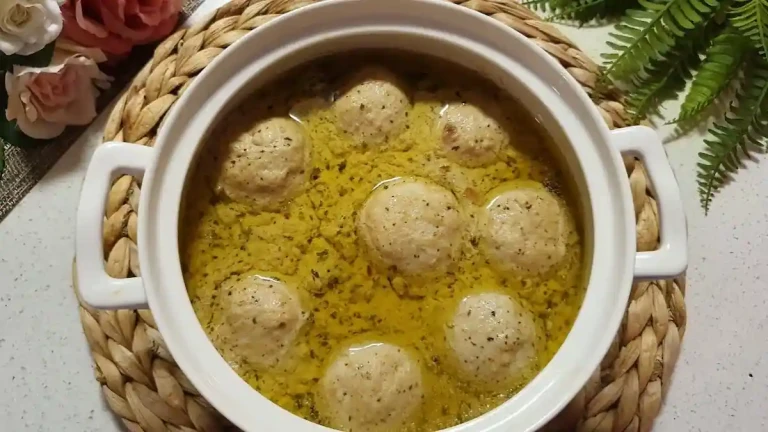 Traditional Kashmiri food known as gushtaba is created with minced mutton balls that are cooked in a thick and creamy yogurt sauce. The sauce is flavored with fragrant herbs and spices like saffron and cardamom, and the meatballs are tasty and soft. This rich and filling dish is frequently served with steamed rice or naan bread. In Kashmir, this meal is prized as a delicacy, and it is frequently made to celebrate important events or holidays.
Falooda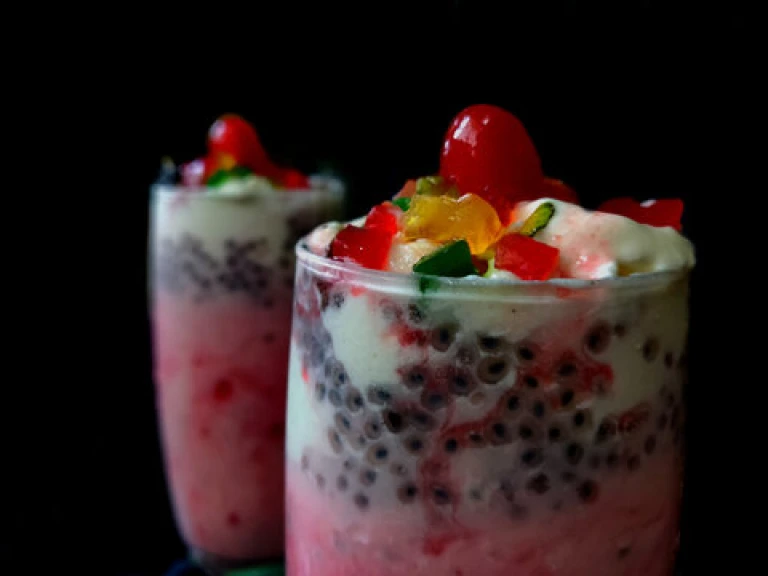 Falooda kulfi in Gulmarg is a popular dessert in Kashmir. It is made with layers of vermicelli, rose syrup, sweet basil seeds, and milk. The dessert is topped with a scoop of creamy kulfi and garnished with nuts and cherries. Falooda is known for its refreshing and sweet flavors, making it a perfect treat to enjoy during the hot summer months. It is often served in tall glasses and enjoyed as a refreshing end to a meal or as a standalone dessert.
Also read: First snowfall of the season in Gulmarg
After reading our in-depth guide to Gulmarg, it is clear that this destination gives visitors a singular and remarkable experience. There is plenty for everyone to enjoy, from its spectacular natural beauty to its exhilarating adventure sports. Gulmarg offers something for everyone, whether you love the outdoors, are an adrenaline addict, or just want a quiet vacation. Don't pass up the chance to discover this hidden treasure in the Himalayas.