The Amarnath Cave shrine in Jammu and Kashmir is now accessible by motorable road, after the Border Roads Organisation (BRO) completed a widening project. This is expected to make the pilgrimage to Amarnath more convenient for devotees, especially the elderly and infirm.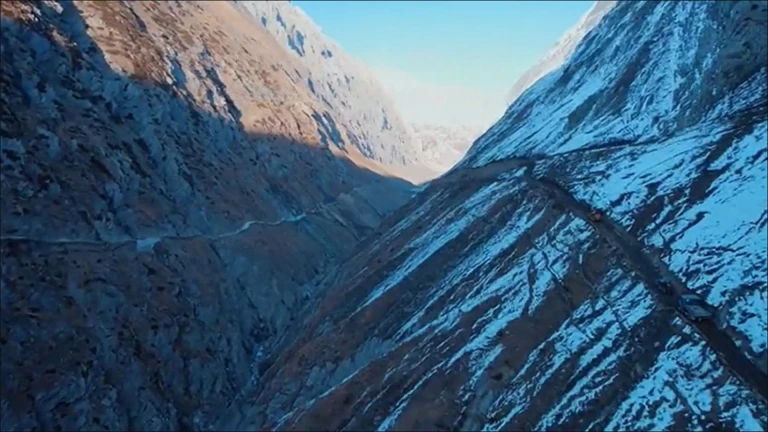 The New Road raises the concerns!
But not everyone's happy. Some experts and environmentalists are concerned about the potential impact on the fragile ecology of the region. They worry that the increased traffic could lead to environmental degradation, pollution, and water scarcity.
Others are also concerned about the potential commercialization of the pilgrimage and the loss of its spiritual significance. They argue that the long and arduous journey is an important part of the pilgrimage experience, and that making it too easy could undermine its religious and cultural value.
The BRO has assured that all necessary steps have been taken to minimize the environmental impact of the new road. The organization has also stated that the road will be open to traffic only during the Amarnath Yatra season, and will be closed for the rest of the year.
The government has also announced a number of measures to ensure the safety and security of pilgrims on the new road. These include the deployment of additional security forces, the installation of CCTV cameras, and the establishment of medical camps along the route.
Also Read: Pinjore Unveils Thrilling Hot Air Balloon Safari in Haryana
Only time will tell whether the benefits of the road outweigh the potential risks. But for now, it's clear that the new motorable road to Amarnath Cave is a significant development that is sure to change the nature of the pilgrimage.