Mumbai, the vibrant city of dreams, is a melting pot of cultures, cuisines, and experiences. From historic landmarks to bustling markets and serene beaches, this city has something for everyone.
In this 3-day itinerary, we'll take you on a whirlwind tour of Mumbai, ensuring you experience the very best it has to offer. Get ready for an unforgettable adventure!
Day 1: Exploring the Rich Heritage
Morning:
Gateway of India and Colaba Causeway: The Gateway of India is an architectural marvel and a historical landmark in Mumbai. It was built to commemorate the visit of King George V and Queen Mary in 1911. Adjacent to it is Colaba Causeway, a bustling street known for its vibrant shops, street food stalls, and a wide array of goods, from jewelry to clothes and souvenirs.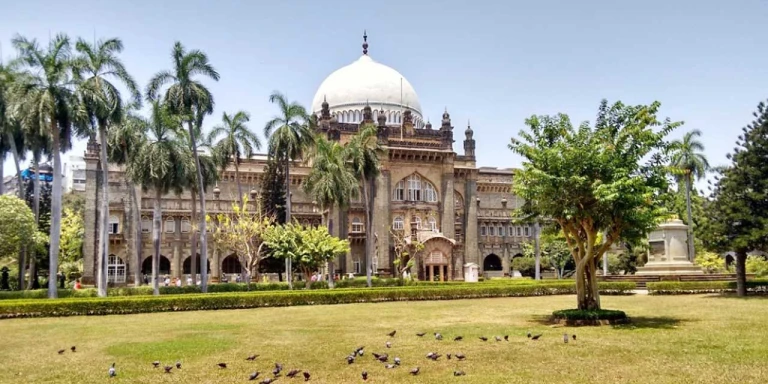 Chhatrapati Shivaji Maharaj Vastu Sangrahalaya: Formerly known as the Prince of Wales Museum, this museum is a treasure trove of art and artifacts. It boasts an extensive collection of sculptures, decorative arts, and artifacts that showcase India's rich cultural heritage.
Also read: Top 10 things to do at night in Mumbai 2023
Afternoon: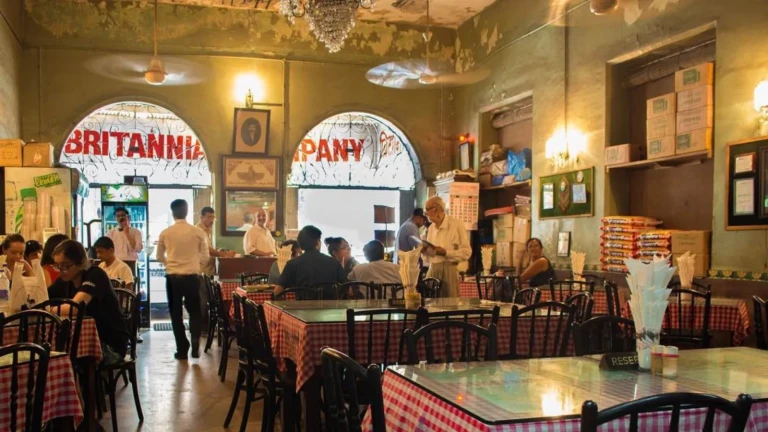 Lunch at Britannia & Co.: Britannia & Co. is a legendary eatery known for serving authentic Parsi cuisine. The must-try dish here is the berry pulav, a flavorful and aromatic rice dish topped with sweet and tangy berries.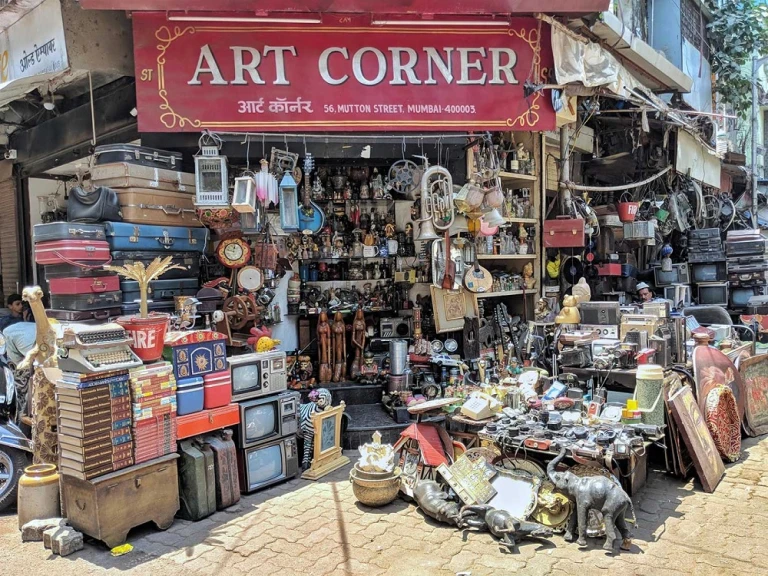 Chor Bazaar and Bhendi Bazaar: Explore the intriguing lanes of Chor Bazaar, known as the "Thieves' Market". Here, you can find a wide array of antiques, vintage items, and unique souvenirs. Afterward, head to Bhendi Bazaar, a bustling market area known for its vibrant atmosphere and a variety of shops selling textiles, spices, and more.
Evening: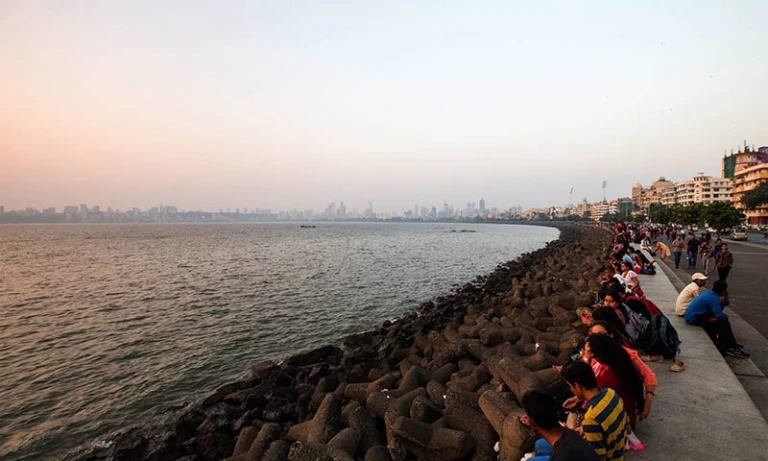 Marine Drive and Chowpatty Beach: Marine Drive, often referred to as the Queen's Necklace, is a picturesque promenade along the Arabian Sea. It's a perfect place for a leisurely walk, especially at sunset. Chowpatty Beach, nearby, is a popular spot for families and couples to unwind. It's known for its vibrant atmosphere, street food, and various activities like kite-flying and beach volleyball.
Also read: Top 10 Historical places to visit in Mumbai
Day 2: Modern Marvels and Shopping Spree
Morning:
Siddhivinayak Temple: This revered temple dedicated to Lord Ganesha is an important pilgrimage site for Hindus. It's known for its stunning architecture and spiritual significance.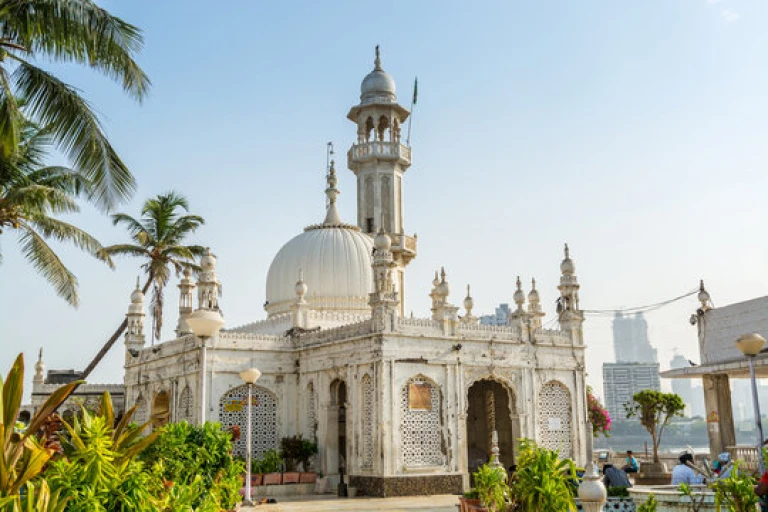 Worli Sea Face and Haji Ali Dargah: Worli Sea Face offers a tranquil escape from the bustling city, providing breathtaking views of the Arabian Sea. Haji Ali Dargah, located on a small island accessible via a causeway, is an architectural wonder and a symbol of Mumbai's inclusive culture.
Afternoon: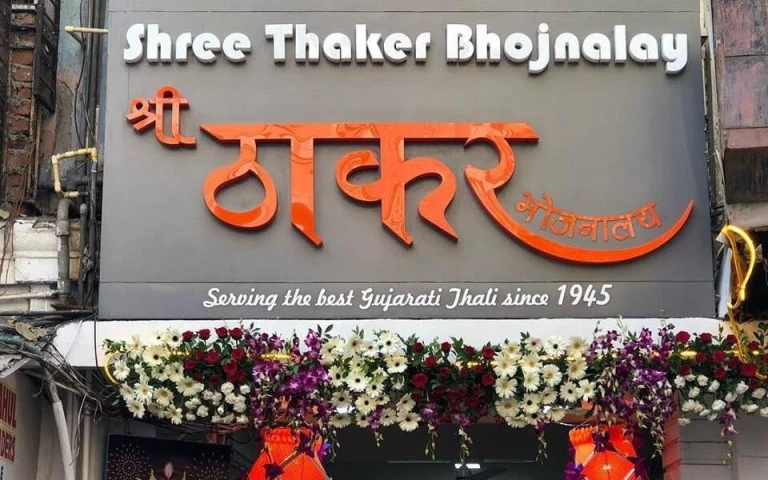 Lunch at Shree Thaker Bhojanalay: This establishment is renowned for serving authentic Gujarati cuisine, known for its balanced flavors and diverse vegetarian dishes.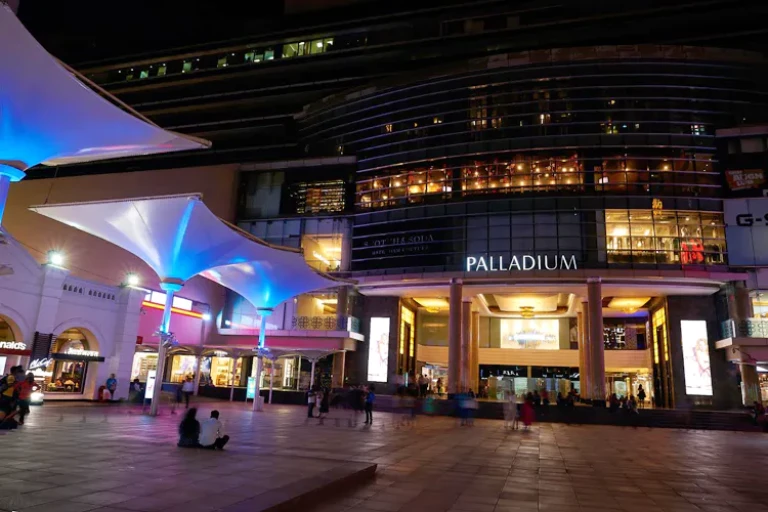 High Street Phoenix and Palladium Mall: These upscale shopping destinations offer a wide range of international and Indian brands, making them a paradise for shopaholics.
Evening: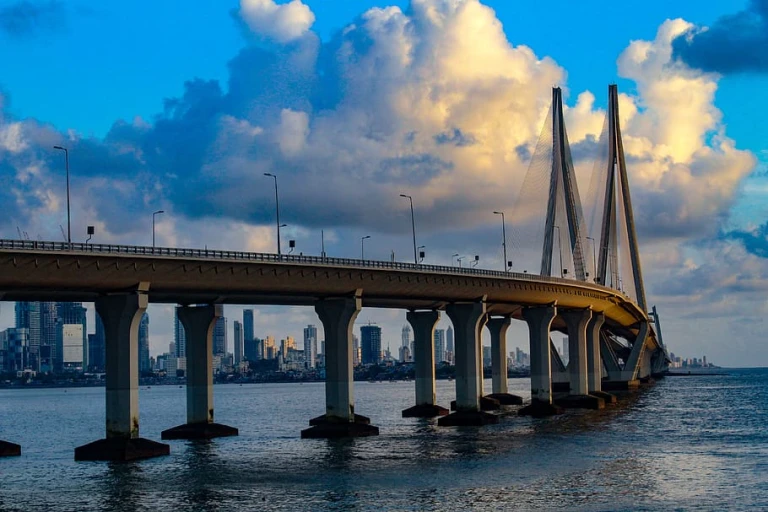 Bandra-Worli Sea Link: This engineering marvel not only facilitates smooth transportation between Bandra and Worli but also provides breathtaking panoramic views of the city. It's a popular spot for evening walks and photography.
Also read: Explore this 10 Places to street-shop in Mumbai
Day 3: Bollywood Extravaganza and Relaxing Escapes
Morning:
Film City: A guided tour of Film City offers a glimpse into the vibrant world of Bollywood. You'll get a chance to witness the various sets and production activities, and maybe even catch a glimpse of your favorite actors.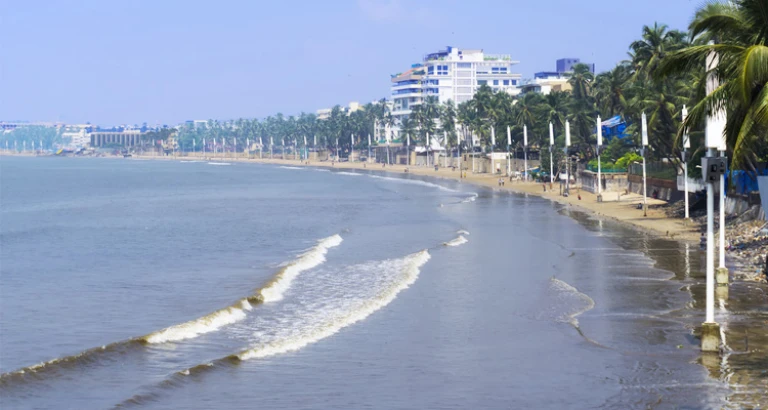 Juhu Beach: Located in the western suburbs, Juhu Beach is a popular spot for locals and tourists alike. It's a great place to relax by the sea, enjoy local street food, and witness the vibrant atmosphere.
Afternoon: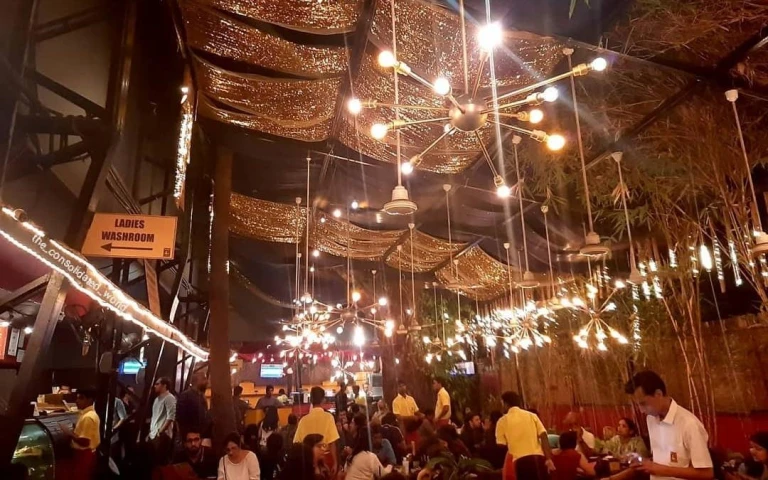 Lunch at Prithvi Café: This beloved café in Juhu is known for its artistic ambiance, delicious food, and warm hospitality. It's a favorite among locals and visitors alike.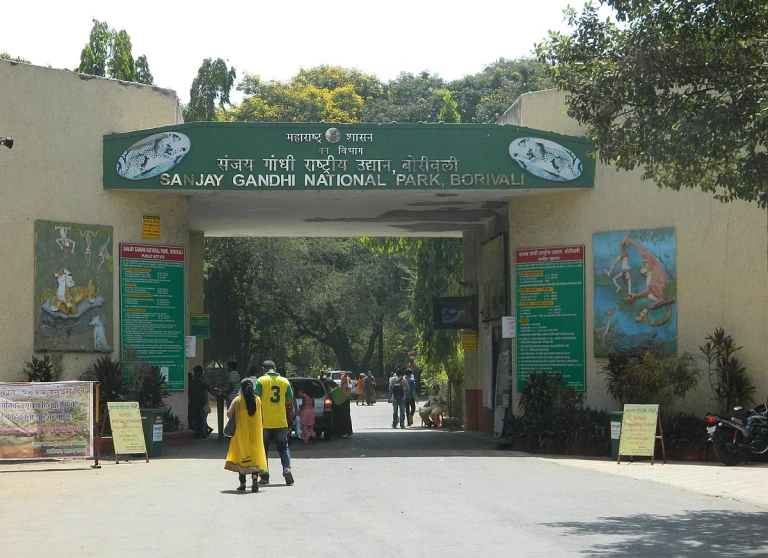 Sanjay Gandhi National Park: This sprawling national park provides a refreshing escape from the city's hustle and bustle. Visitors can explore the lush greenery and ancient caves, and if time allows, go on a safari to spot wildlife.
Evening: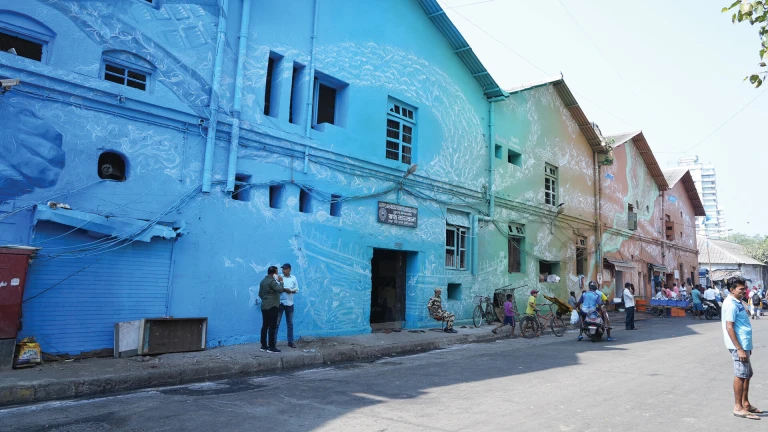 Girgaum Chowpatty and Evening Art Walk: Visit Girgaum Chowpatty, a serene beach where you can relax and soak up the evening atmosphere. Later, explore the vibrant art scene of Kala Ghoda with an evening art walk. This area is known for its galleries, street art, and cultural events.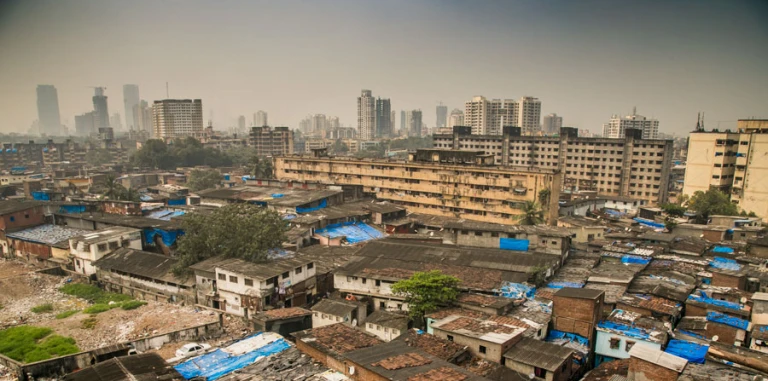 Dharavi Slum Tour (Optional): This optional tour offers a unique perspective on Mumbai's social and economic landscape. It's an opportunity to witness the resilience and resourcefulness of the residents of Dharavi, Asia's largest slum.
Also read: Top 15 Instagrammable locations in Mumbai
This meticulously organized 3-day tour promises that you will see the finest of Mumbai, from its historical sites and cultural riches to its modern wonders and nature getaways.
Every day brings a new set of experiences, allowing you to immerse yourself in the vivid tapestry that is the City of Dreams.
Get ready for an adventure that will leave you with cherished memories and a deeper appreciation for this dynamic metropolis!