Himachal Pradesh, nestled in the lap of the mighty Himalayas, transforms into a winter wonderland during the colder months, making it the perfect destination for creating unforgettable winter memories in 2023.
From snow-covered peaks to charming villages and winter sports, this Indian state offers a myriad of experiences to cherish. In this article, we've curated a 3-day itinerary to help you make the most of your winter getaway to Himachal Pradesh.
Day 1: Shimla - The Queen of Hills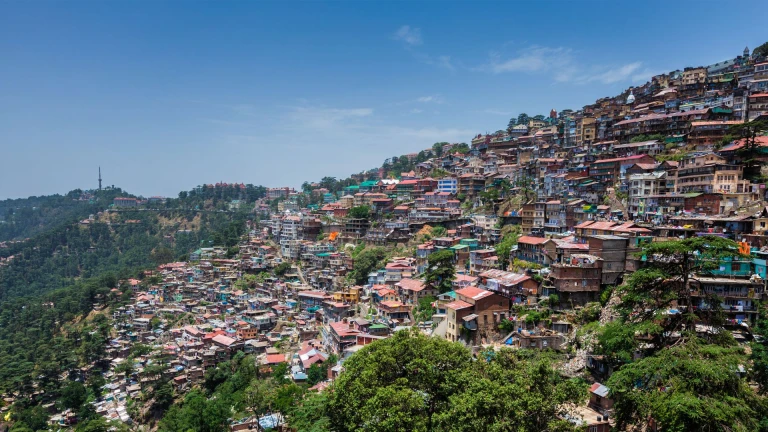 Shimla, Himachal Pradesh
Morning:
Start your winter adventure by arriving at Shimla, the "Queen of Hills," famous for its colonial architecture, breathtaking views, and winter charm. You can reach Shimla by train, bus, or air, depending on your location.
Explore Mall Road: Begin your day by strolling along the iconic Mall Road, Shimla's bustling center. Admire the architecture, shop for souvenirs, and enjoy some delicious local food.
Read more: Plan a trip to Shimla this December - Travel Guide 2023
Afternoon: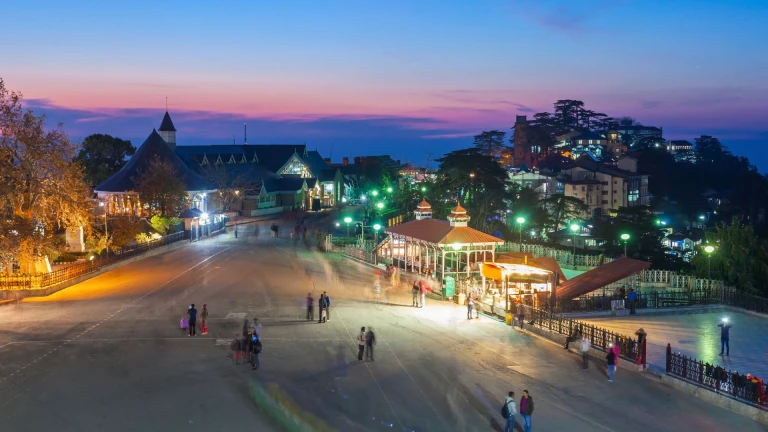 Ridge Road, Shimla, Himachal Pradesh
Visit Christ Church: Step into the stunning Christ Church, an enduring symbol of Shimla, and take in its neo-Gothic architecture.

The Ridge: Enjoy panoramic views of the snow-covered mountains from The Ridge, an open space near Mall Road.
Evening: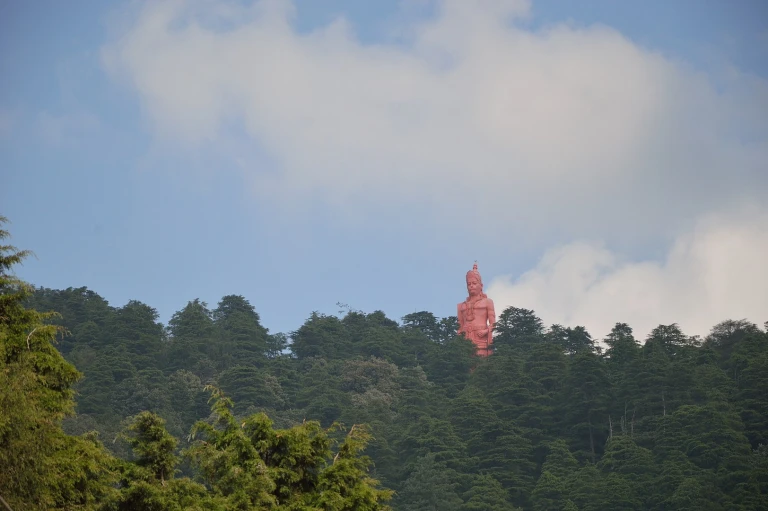 Shri Hanuman Statue, Jakhu Temple, Shimla, Himachal Pradesh
Jakhu Temple: Hike up to the Jakhu Temple to witness Shimla's beautiful skyline during the sunset.

Ice Skating at Shimla Ice Skating Rink: Try your hand at ice skating at Shimla's famous ice skating rink, an experience that will add a unique charm to your winter memories.
Day 2: Manali - Snowy Paradise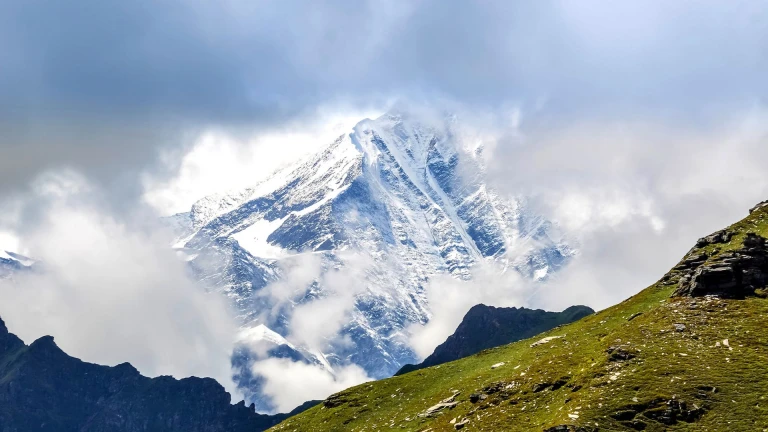 Manali, Himachal Pradesh
Morning:
Drive to Manali: After a scrumptious breakfast, embark on a scenic drive to Manali. The journey is as enchanting as the destination itself, offering picturesque views of the snow-covered Himalayas.
Afternoon: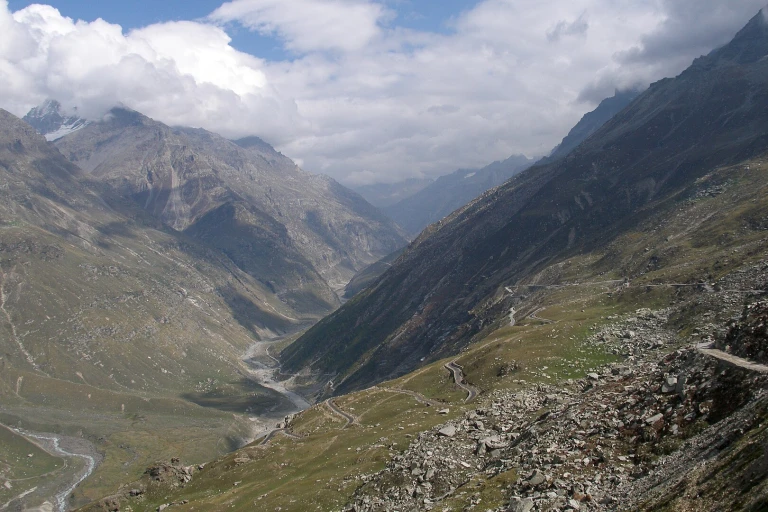 Rohtang Pass, Himachal Pradesh
Rohtang Pass: Explore Rohtang Pass (subject to weather conditions and permits), a snow lover's paradise. Engage in thrilling snow activities such as skiing and snowboarding, or simply revel in the mesmerizing landscape.
Evening:
Old Manali: Visit Old Manali, a bohemian village with quaint cafes, souvenir shops, and the warmth of Himachali hospitality.
Read more: Manali Travel Guide: Best Time to Visit and Must-Do Activities
Day 3: Solang Valley - Adventure and Beauty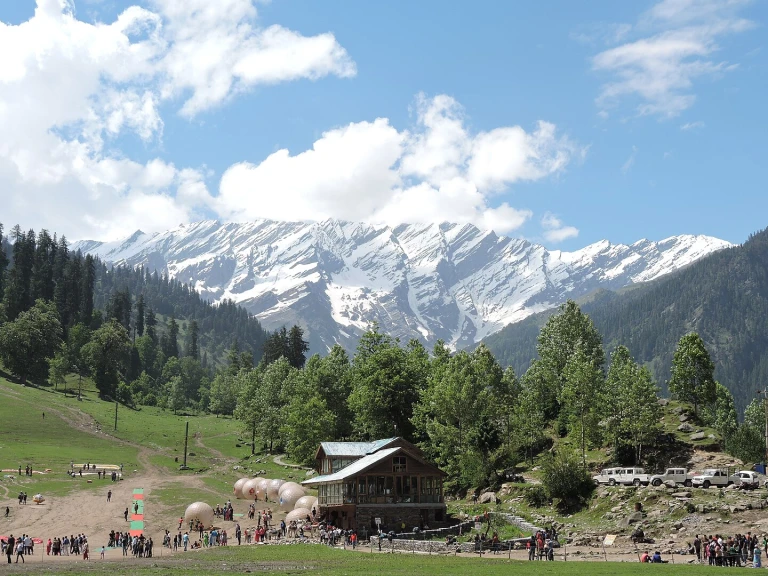 Solang Valley, Himachal Pradesh
Morning:
Solang Valley: Head to Solang Valley, a short drive from Manali, offering a plethora of winter adventure activities. Go for paragliding, snowmobiling, and zorbing, or simply enjoy the pristine beauty of the valley.
Afternoon: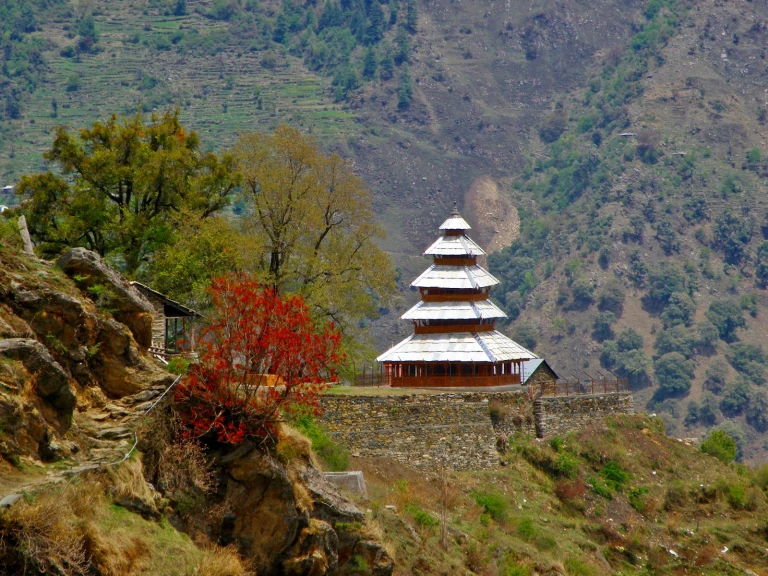 Manu Temple Himachal Pradesh Img: Himachal Photo Gallery
Manu Temple: Visit the ancient Manu Temple, dedicated to the sage Manu, and explore the tranquility of its surroundings.

Shopping in Manali: Shop for local handicrafts, woolens, and souvenirs in the bustling markets of Manali.
Evening:
Beas River, Himachal Pradesh
A winter trip to Himachal Pradesh in 2023 promises an unforgettable experience filled with snowy landscapes, thrilling adventures, and the warmth of Himachali culture. Whether you're seeking outdoor adventures or a peaceful escape, this 3-day itinerary allows you to make the most of your time in this winter paradise. So pack your warm clothes, grab your camera, and get ready to create cherished winter memories in Himachal Pradesh!