Shimla, often referred to as the "Queen of Hill Stations," is a picturesque destination nestled in the Himalayan foothills. With its colonial charm, stunning natural beauty, and delightful weather, it's no wonder that Shimla remains a popular travel destination year-round. However, visiting Shimla in December offers a unique and enchanting experience as the town is transformed into a winter wonderland. In this comprehensive travel guide, we will take you through everything you need to know to plan an unforgettable trip to Shimla this December.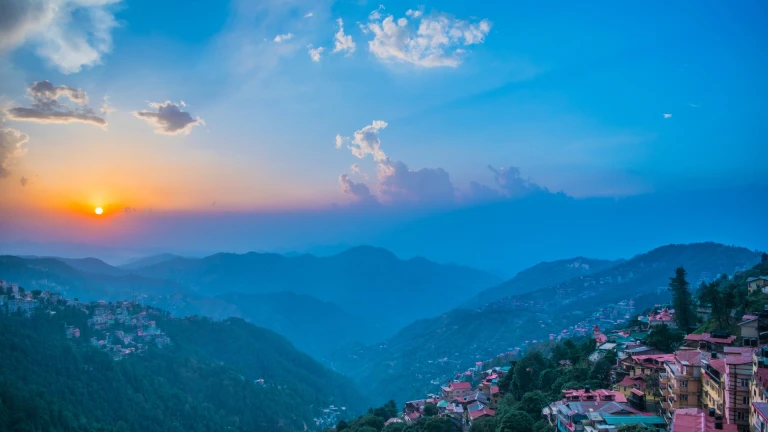 Getting to Shimla:
By Air: Shimla does have an airport, Jubbarhatti Airport, but it has limited connectivity. The nearest major airport is Chandigarh International Airport, which is approximately 113 kilometers away from Shimla. From Chandigarh, you can hire a taxi or take a bus to reach Shimla.

By Train: The Kalka-Shimla Railway, a UNESCO World Heritage Site, is a popular and scenic way to reach Shimla by train. The journey offers breathtaking views of the Himalayas as the train ascends through numerous tunnels and bridges. The Kalka-Shimla Railway connects Shimla to Kalka, which is well-connected to major Indian cities by train.

By Road: Shimla is well-connected by road to various cities in North India. You can drive to Shimla or hire a taxi. The journey by road offers mesmerizing views of the Himalayan landscapes. The most common route is from Chandigarh, which is approximately 113 kilometers away.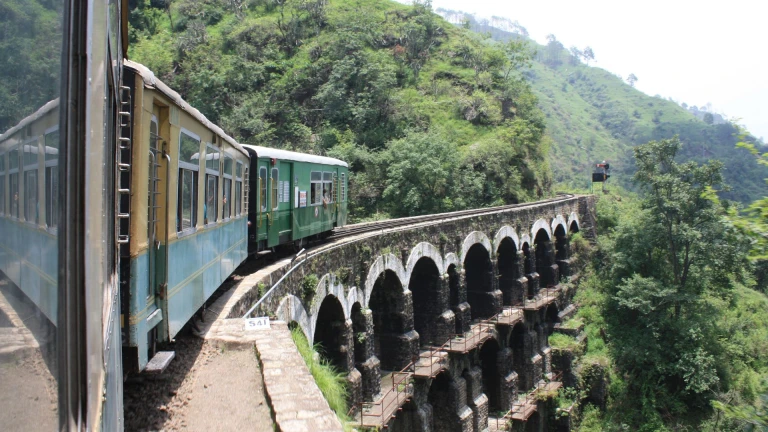 Weather in December
Average Temperature: December in Shimla brings winter's chill, and the average daytime temperature hovers around 4-7°C. Nights are considerably colder, often dropping below freezing, so be prepared for sub-zero temperatures.

Snowfall: December marks the beginning of the winter season in Shimla, and snowfall is common. The town often gets covered in a blanket of snow, creating a magical atmosphere. If you're lucky, you might even witness fresh snowfall, turning Shimla into a winter wonderland.
Also Read: 15 Must-See Places in Indore That Will Steal Your Heart
Accommodation
Shimla offers a wide range of accommodation options to suit different budgets and preferences. Here are some recommendations:
a. Budget Accommodation:
Backpacker hostels like Meena Bagh, Zostel, and Pink House.

Guesthouses and budget hotels in areas like Lakkar Bazaar and Lower Bazaar.
b. Mid-Range Accommodation:
Hotels such as Hotel Willow Banks, Hotel Combermere, and Clarkes Hotel.

These mid-range options provide comfortable stays without breaking the bank.
c. Luxury Accommodation:
Luxury hotels like The Oberoi Cecil, Wildflower Hall, and Radisson Hotel Shimla.

These hotels offer world-class amenities, stunning views, and a touch of colonial elegance.
Things to Do in Shimla in December:
Mall Road:
Mall Road is the heart of Shimla and offers a variety of shops, cafes, and restaurants. Stroll along the road, shop for souvenirs, and savor local street food.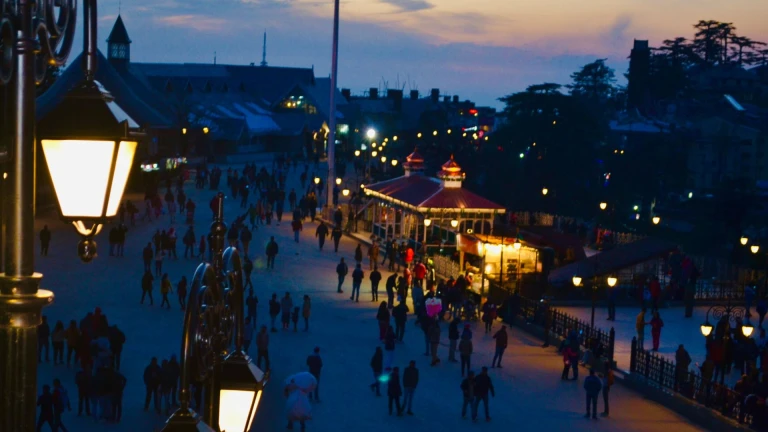 The Ridge:
The Ridge offers panoramic views of the surrounding mountains and valleys. Visit the Christ Church and the Lakkar Bazaar.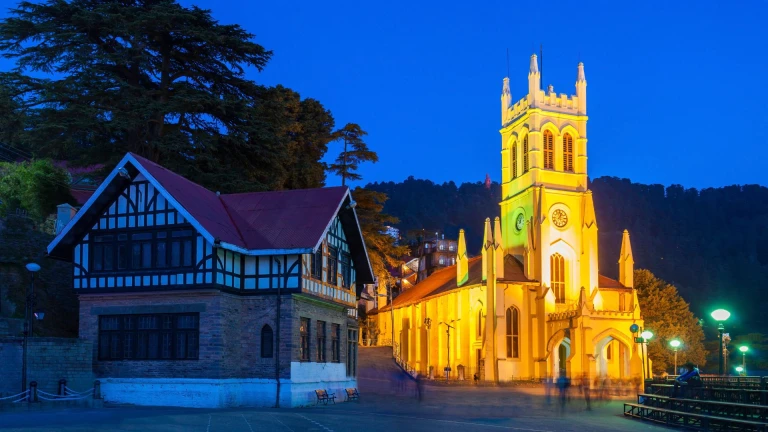 Jakhoo Temple:
Located on Jakhoo Hill, this temple is dedicated to Lord Hanuman. Enjoy a short hike to the temple for stunning views of Shimla.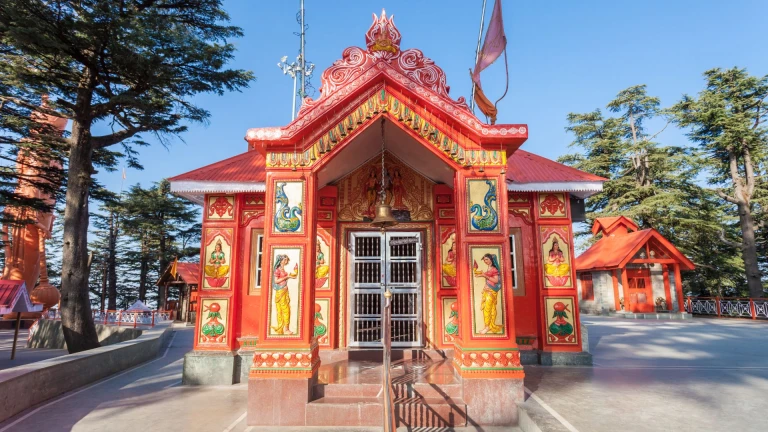 Kufri:
Kufri, just a short drive from Shimla, is a winter sports hub. Enjoy skiing, snowboarding, and horse riding in the snowy landscape.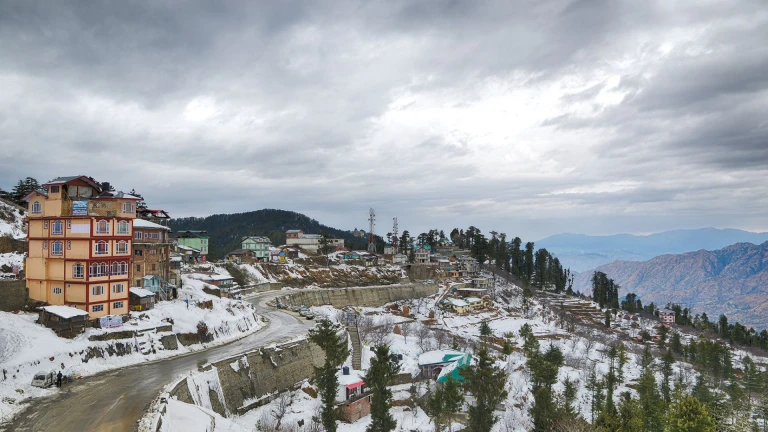 Food and Dining:
Local Cuisine:
Don't miss trying local delicacies like Chana Bhature, Dham, and Babru. Sip on a hot cup of Masala Chai or taste local wines.
Popular Restaurants and Cafes:
Indian Coffee House, Wake and Bake, and Cafe Sol are popular options for a meal or coffee. Sample the diverse cuisine in Shimla, from Indian to international dishes.
Shopping:
Lakkar Bazaar:
This market is famous for wooden crafts and souvenirs. Pick up intricately carved wooden items and warm Pashmina shawls.
Lower Bazaar:
Lower Bazaar is known for its local goods and street food. Try street snacks like Momos, Chole Bhature, and local pastries.
Also Read: Top 15 Scuba Diving Spots in the World
A trip to Shimla in December is a dream come true for snow enthusiasts and nature lovers. The town's charm, coupled with its winter transformation, makes it an extraordinary destination. From winter sports and snow-covered landscapes to exploring local culture and savoring delicious cuisine, Shimla has it all. So, pack your bags, prepare for the cold, and get ready to experience the enchanting beauty of Shimla in December. Make lasting memories in the Queen of Hill Stations.