You've probably seen trending posts on Facebook featuring some exquisitely gorgeous beaches and crystal clear waters, some looking almost too good to be true. Heralded as the new Maldives, Fiji is every bit as stunning as it appears in photos.
The sun-kissed islands are enchantingly beautiful and the people are incredibly welcoming. Before you know it, you've been whisked away by the magic of the island, sipping kava with the locals! With such friendliness and hospitality coupled with the breathtaking views, every moment in Fiji makes your holiday that much more special.
Whether you're there for a quick getaway or a romantic honeymoon, your vacation is guaranteed to be all the sweeter, better and memorable. Fall in love with Fiji when you and your partner try out some of these unique activities Fiji has to offer. Take our word for it, from one sunny island to another.
1. Walk Through the Garden of the Sleeping Giant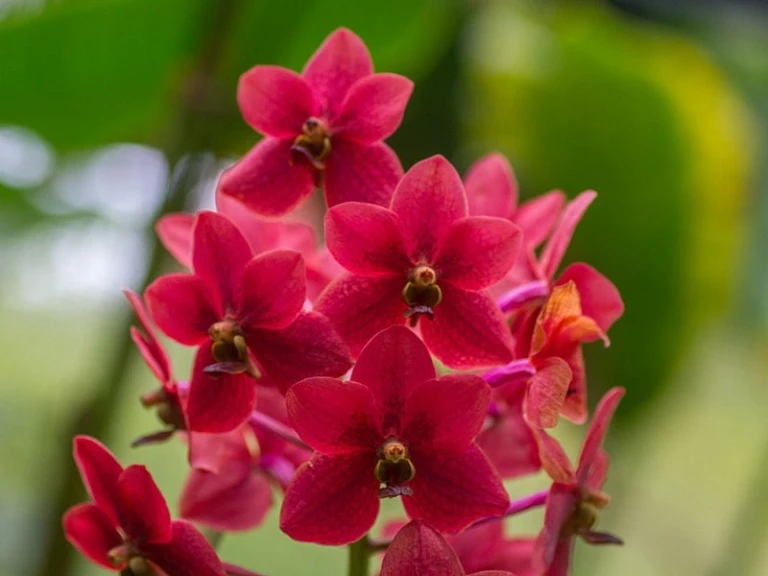 Image credit: Maksym Kozienko
From the moment you step out of the plane onto the island of Nadi (read as nan-di), your senses are greeted with the comforting smell of the earth, grounding you to the very moment. Head a little farther north and you'll find a picturesque garden basking in the shadow of the Sleeping Giant Mountain.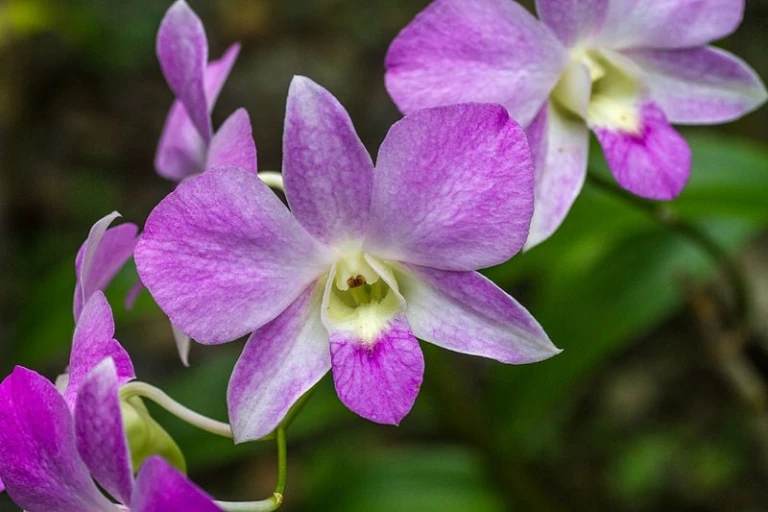 Image credit: Maksym Kozlenko
Stroll hand in hand with your partner on an idyllic walk through the garden, as the vanilla scent of over 2,000 varieties of orchids fills the air. This quaint garden is all the more enjoyable after the rain with the sounds of running water and chorusing frogs. You don't have to be a horticulturist to appreciate the beauty of this garden.
2. Immerse Yourself in a Rejuvenating Mud Bath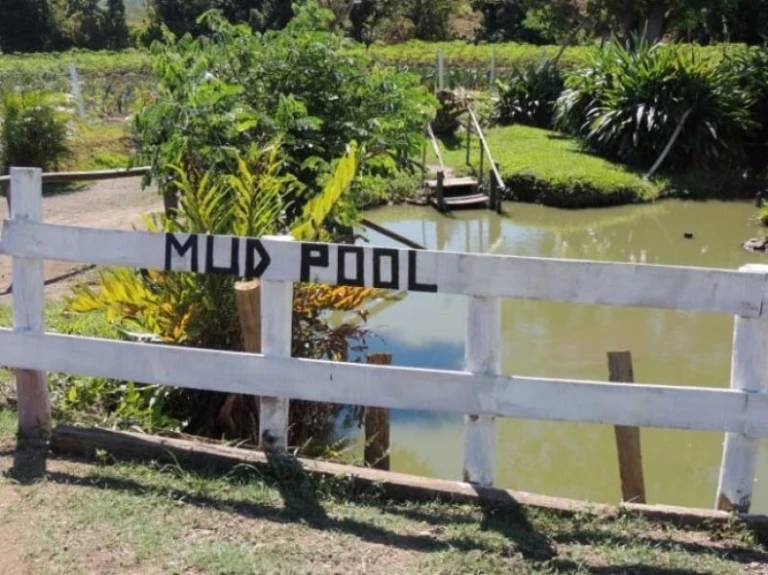 Image credit: Tourism Fiji
Before you cringe and turn away, we assure you this is a lot better than it sounds. Just like how Japan is known for its onsen, Fiji has its own unique hot springs too. Sabeto Hot Water Springs, in particular, is one of Fiji's favourite hidden jewels. Its mineral-rich mud is known for healing properties that treat not just the body, but also the mind.

Image credit: Jon Roig (L); Aqua Tours Fiji (R)
Surrounded by lush nature, the mud pools of Sabeto offers much-needed therapeutic respite for you and your partner. Why not take this rare opportunity and take turns to apply mud on each other before washing it away in the spring pool?
3. See the Islands of Fiji from a Bird's Eye View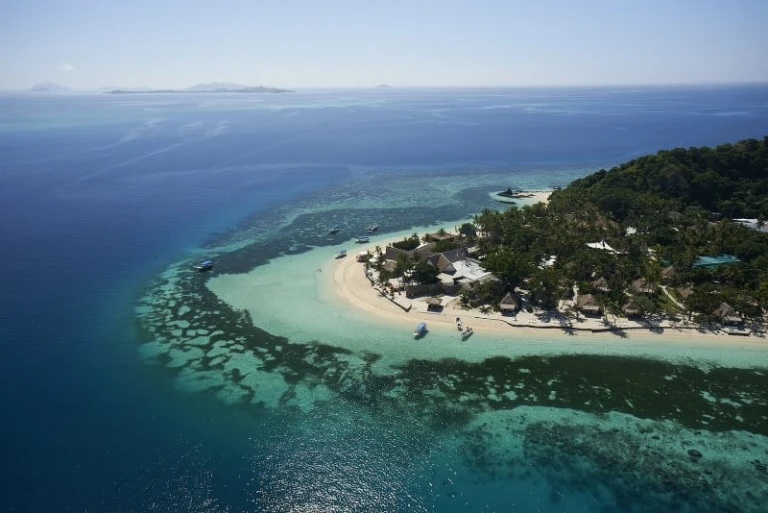 Image credit: Tourism Fiji
Take flight and take island-hopping to a whole new level! Hold on tight to your partner as the sight of Fiji's islands from an entirely different vantage point is bound to send your heart racing in excitement.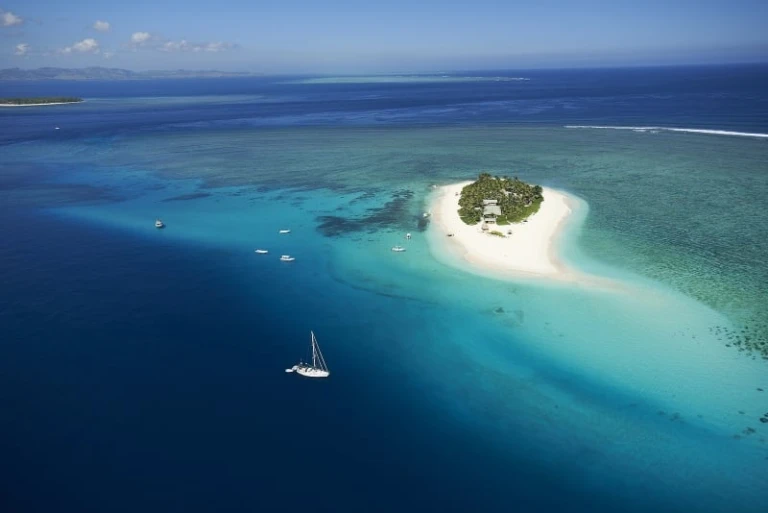 Image credit: Tourism Fiji
There are plenty of companies that offer different sightseeing tours such as Helitours Fiji and Island Hoppers. Not only would you get to witness some incredible views of the reefs and surrounding blues, but you might also get to see the island where the movie Cast Away was filmed!
4. Take a Memorable Fun-filled Day Cruise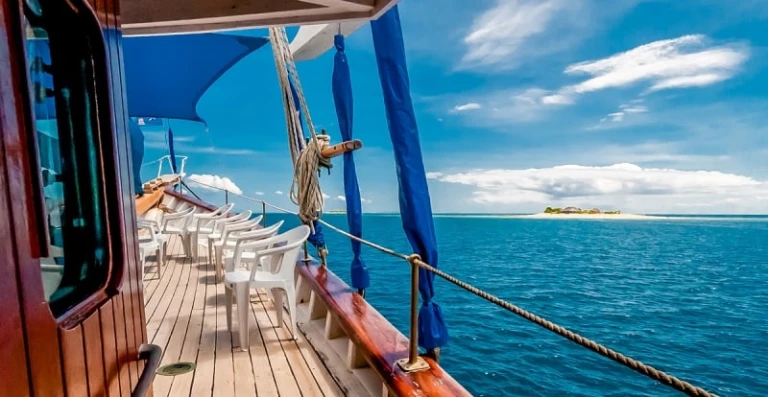 Image credit: Whale's Tale
Gear up for a day of fun and activities aboard the magnificent 100-foot schooner Whale's Tale Cruise – Fiji's ultimate one-day spectacular champagne sail cruise. You'll feel like you're in the movie Pirates of the Caribbean as you sail to the Blue Lagoon, walk through the beaches of the Mamanuca Islands and escape to your own private, uninhabited island paradise.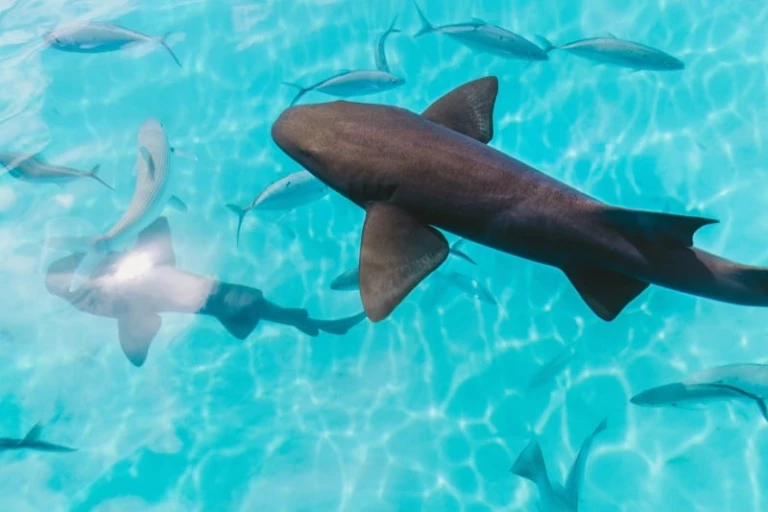 Whale's Tale also offers plenty of additional activities such as kava tasting, fish feeding and water scooters. You definitely can't miss out on this if you want to check off all the quintessential Fijian fun off your checklist!
5. Feel Like Royalty on Horseback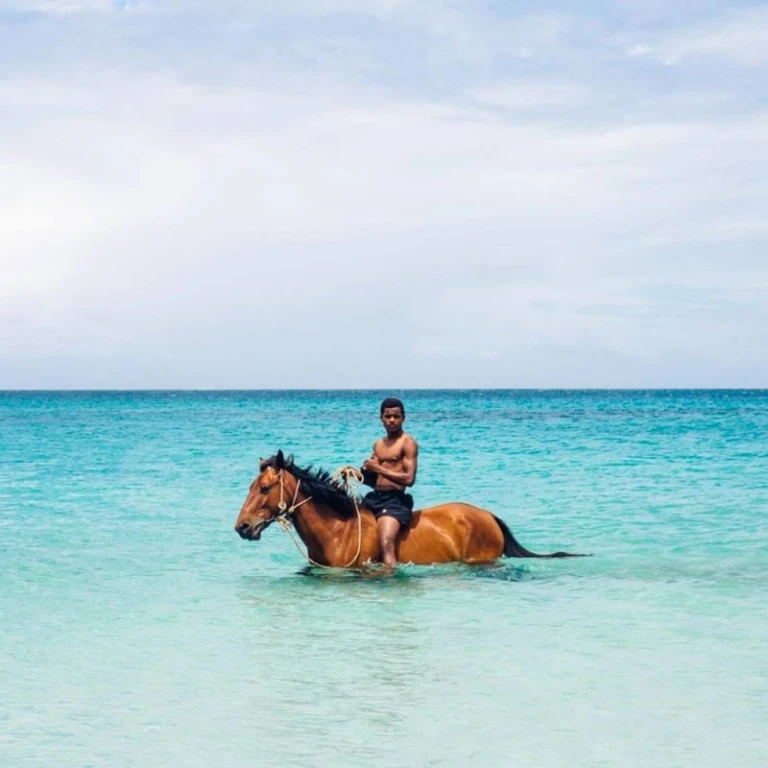 Image credit: Tourism Fiji
One of the most majestic ways of exploring an island has to be on the back of a horse. While many islands offer horseback riding, we highly recommend doing so on the island of Lacaula! Don't worry if you've never ridden a horse before – you can opt to ride as a pillion while one of the friendly guides here take the reins.
Feel like a royal couple as you traverse through the island's landscape, passing some of the island's most secluded beaches, lush rainforests and an expanse of coconut plantations. You'll also get to stop for a romantic private picnic, or even a cocktail by the beach as the sun goes down.
6. Roll Around in the Comfort of Your Overwater Hut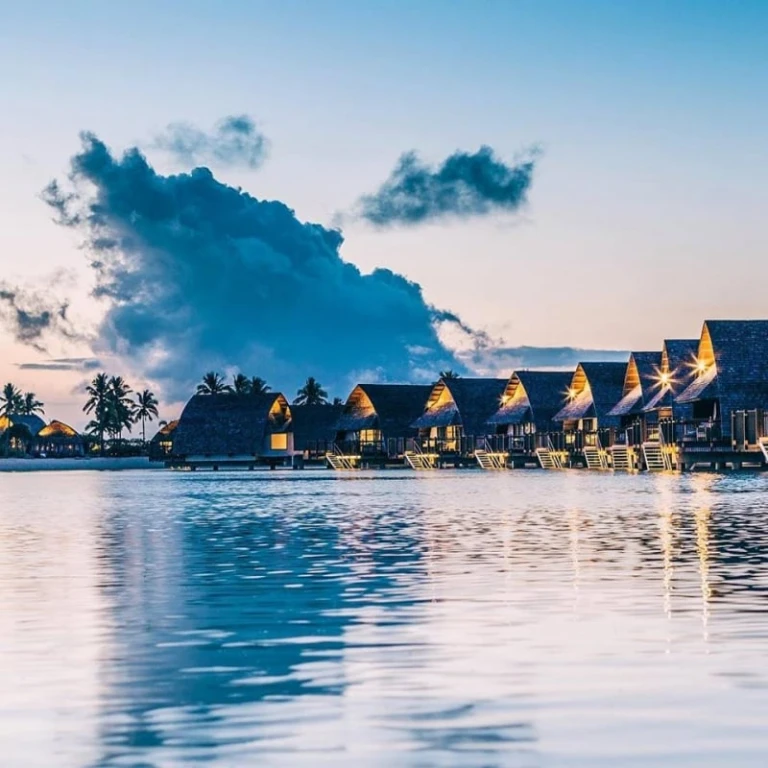 Image credit: WinstonSydney
Have you ever wanted to stay in a private overwater bungalow like those in the Maldives? Well, now you can. Famed for its ridiculously clear, pristine waters, Fiji is one of the best places to lap up the lagoon views, especially so on Malolo island's Likuliku Lagoon Resort.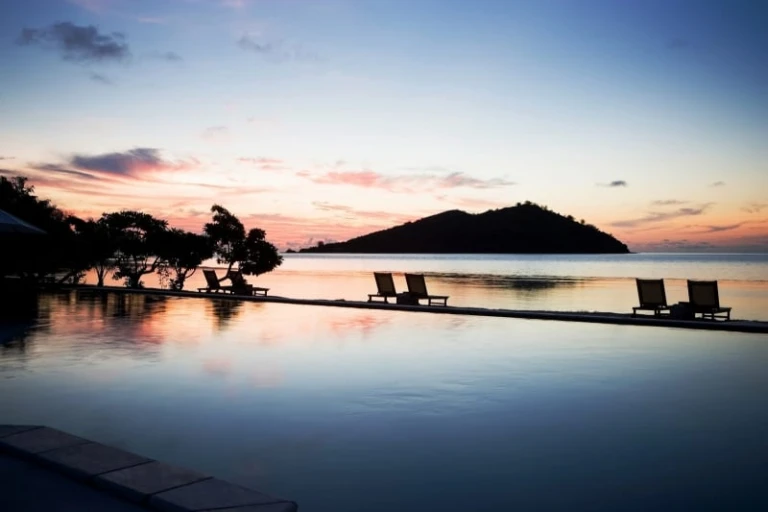 Image credit: Likuliku Lagoon Resort
Everything seems better when you do it overwater as the glass floors and counters allow for Fiji's aquamarine to fill and radiate throughout the room. We do feel the need to include a fair warning though: you might not want to leave once you enter.
7. Go on an Adventure through a Lush Coastal Waterway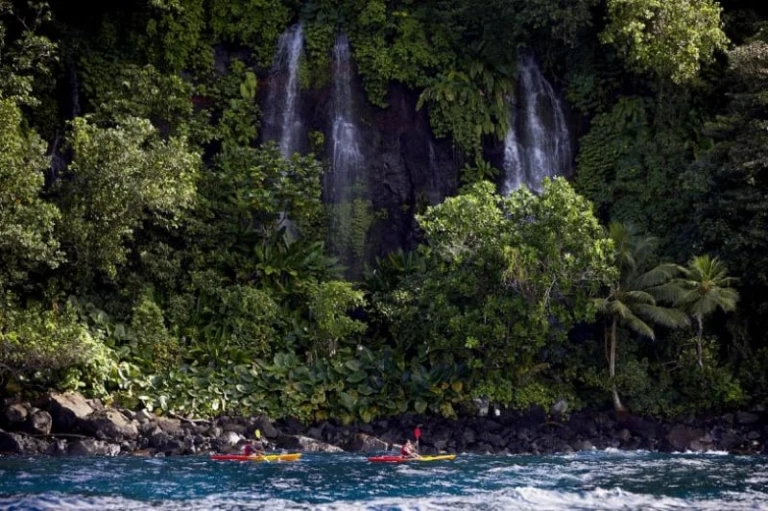 Image credit: Tourism Fiji
Team up with your partner and take a journey through Fiji's beautiful coastlines on a sea kayak!
Paddle through the tunnels and tranquil waters of Navua River and Deuba River, before you come to a break where the mangroves give way to the ocean and sandy beaches. Beyond that are the warm, blue waters of Rovodrau Bay, where the nearby reefs are the perfect place to go snorkelling among schools of colourful fishes.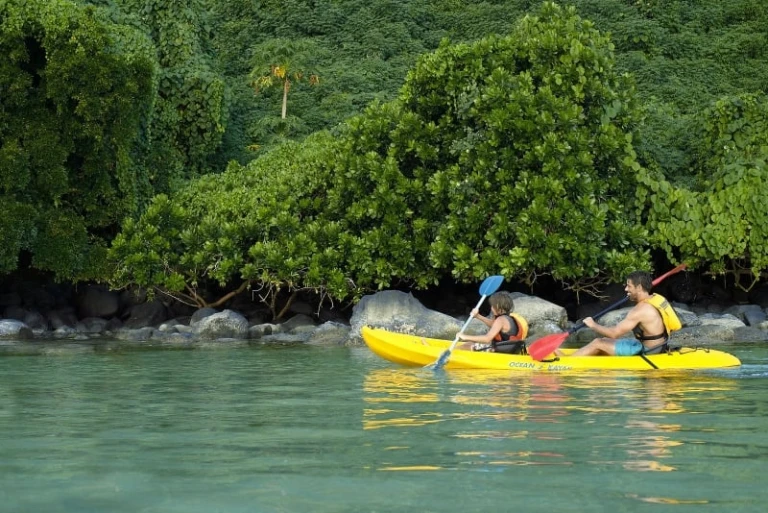 Image credit: Tourism Fiji
You won't be left alone too! En route, you'll find plenty of local critters as small as fruit bats and kingfishers, to larger ones such as mud lobsters and harrier hawks! Your guides will also be there to facilitate and ensure safety, as well as provide lunch while you take a quick splash along the beach!
8. Stow Away on a Couples-only Island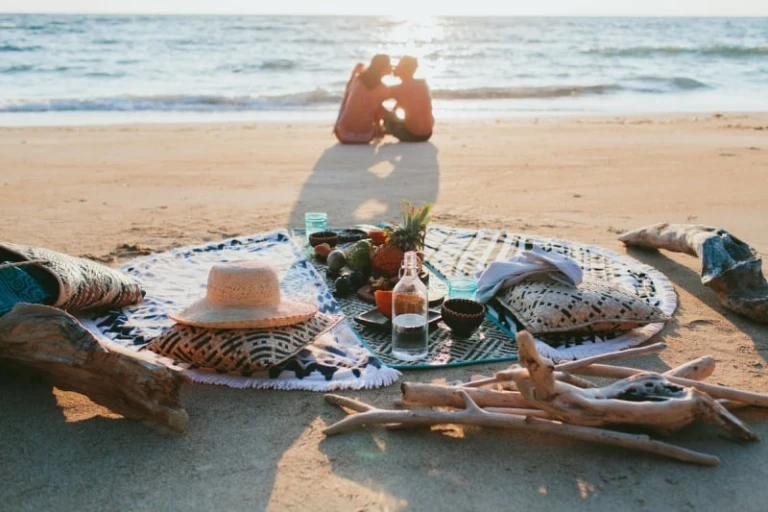 Image credit: Turtle Fiji
Yes, you've read that header right – Turtle Island is indeed a couples-only island! Playing host to a maximum of 14 couples at a time, you can expect nothing but pure indulgence, relaxation and romance in one of the most sought-after destinations in the world. Here, time stands still for you and your partner to spend alone.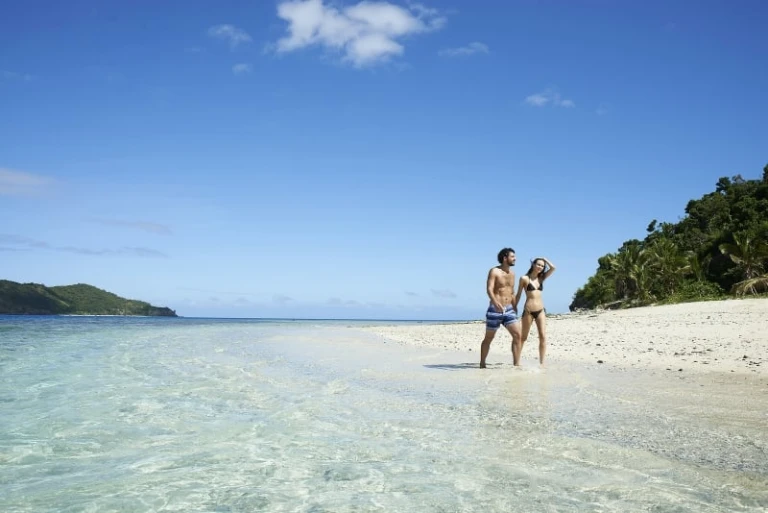 Image credit: Tourism Fiji
This ecosanctuary has 10 private beaches, turtle conservation areas, lush forests and clear waters stretching towards the horizon. Apart from hiking and horseback riding, you can experience a meke (traditional Fijian dance) and take part in kava ceremonies! The exclusivity of the island also makes it one of the best places on Earth to get hitched at.
9. Find That Perfect Pearl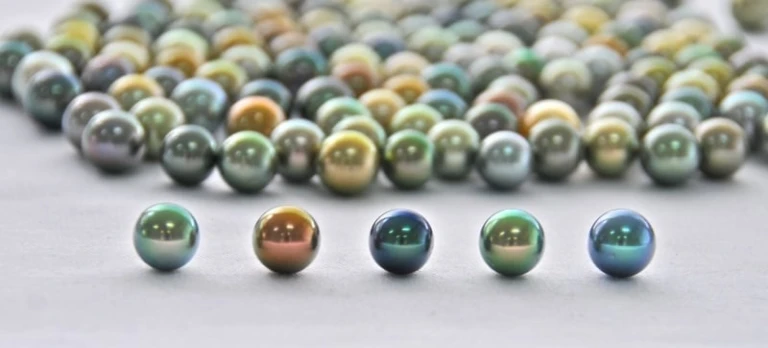 Image credit: Tourism Fiji
On the list of love tokens, a pearl has to be one of the biggest displays of romantic gestures right?
Over at Fiji's northern island of Vanua Levu, small bay town Savusavu is where you can find Fiji's unique, hued iridescent pearls. A glass-bottomed boat brings you around the undersea farm to view the pearl oyster culture. It's highly recommended to visit between the months of April to May and October to November in order to witness the harvesting of pearls.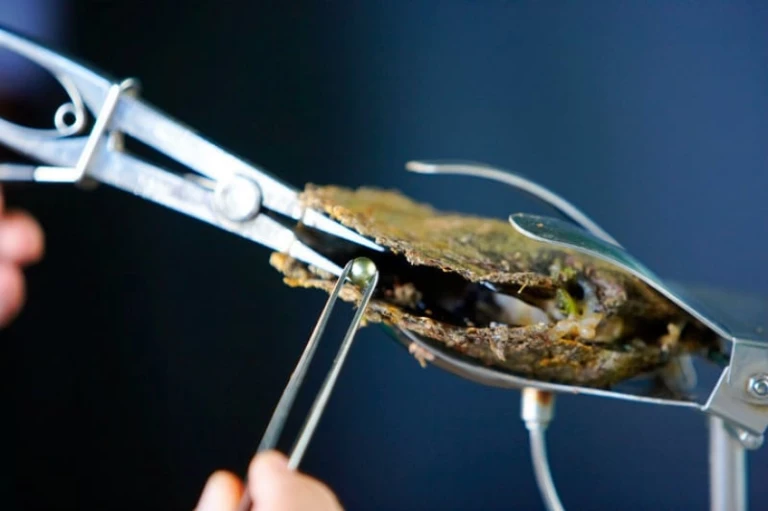 Image credit: J.Hunter Pearls Fiji
There is a wide variety of pearl jewellery and polished pearls on display and available for purchase. What better way to commemorate the end of a lovely trip than with a pearlescent memento? Or if you'd like to get one for a more special purpose, the precious pearls will make for the perfect anniversary gift.
Soon enough, you'll come to realise how incredible a place Fiji is, and discover for yourself why Fiji is the most sought-after romantic destination. Before you know it, you'll be on the plane for yet another trip to Fiji!