Coorg, also known as Kodagu, is a picturesque hill station in Karnataka, India, renowned for its lush green landscapes, coffee plantations, and serene natural beauty.
While Coorg itself offers a plethora of attractions and activities, there are also several fantastic places to visit near Coorg that you can explore during your holiday. Here are some of the best options:
1. Madikeri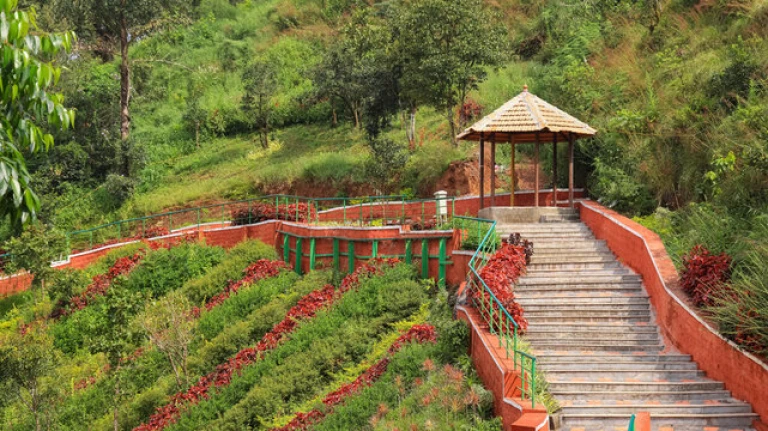 Madhikeri
Madikeri is the district headquarters of Coorg and is known for its beautiful landscapes, including Raja's Seat, a popular sunset viewpoint. You can also visit the Madikeri Fort, Omkareshwara Temple, and the Abbey Falls while in Madikeri.
Things to do:
Visit Raja's Seat for a stunning sunset view.

Explore Madikeri Fort and its historical artifacts.

Offer prayers at the serene Omkareshwara Temple.

Witness the beauty of Abbey Falls and take in the surrounding lush greenery.
2. Nagarhole National Park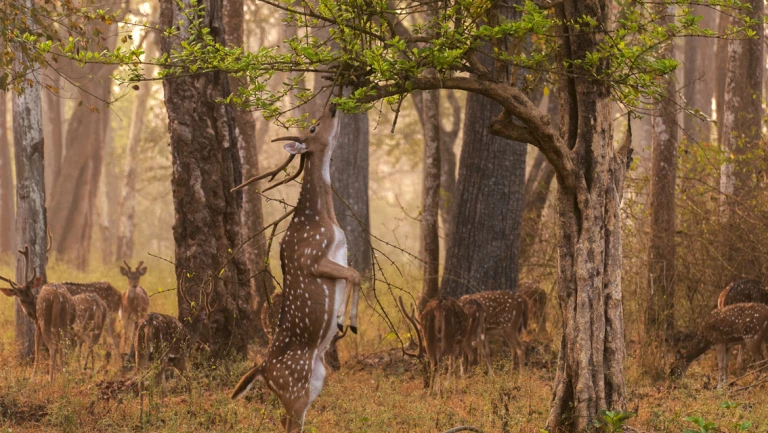 Nagarhole National Park
Located approximately 75 kilometers from Coorg, Nagarhole National Park is a haven for wildlife enthusiasts. You can go on a safari to spot elephants, tigers, leopards, and a variety of bird species.
Things to do:
Embark on an exciting wildlife safari to spot elephants, tigers, and other animals.

Enjoy a bird-watching excursion to see a variety of bird species.

Take guided nature walks to learn about the park's flora and fauna.
3. Iruppu Falls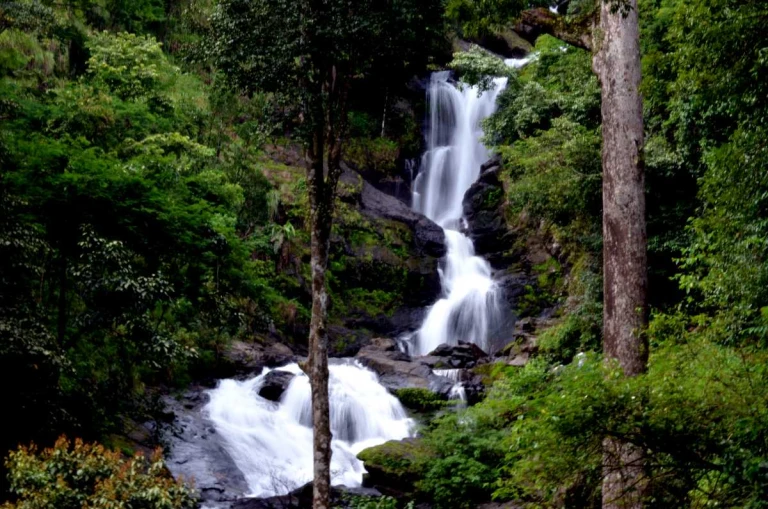 Iruppu Falls
About 48 kilometers from Madikeri, Iruppu Falls is a stunning waterfall surrounded by lush greenery. It's not only a beautiful sight but also holds religious significance.
Things to do:
Trek to the base of the falls for a closer view.

Enjoy a picnic amidst the picturesque surroundings.

Learn about the legend and religious significance associated with Iruppu Falls.
4. Bhagamandala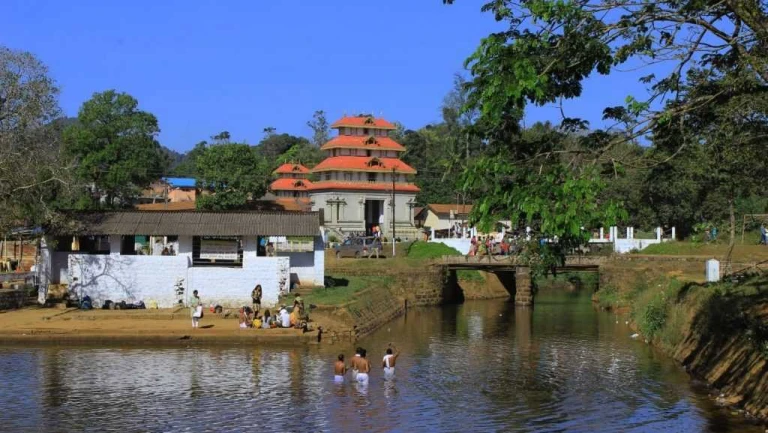 Bhagamandala
This town, about 35 kilometers from Madikeri, is known for its confluence of three rivers, the Triveni Sangam. There's also the Bhagandeshwara Temple nearby, which is an important pilgrimage site.
Things to do
Witness the confluence of three rivers at Triveni Sangam.

Explore the ancient Bhagandeshwara Temple and its architecture.

Participate in any ongoing religious ceremonies at the temple.
5. Talacauvery
Talacauvery
Located close to Bhagamandala, Talacauvery is the origin of the river Cauvery. The temple here and the surrounding hills offer breathtaking views of the Western Ghats.
Things to do:
Visit the Talacauvery temple and seek blessings.

Trek up the hill for panoramic views of the Western Ghats.

Explore the nearby Brahmagiri Wildlife Sanctuary if time permits.
Also Read: 5 Best Hill Station Getaways Near Bangalore 2023
6. Dubare Elephant Camp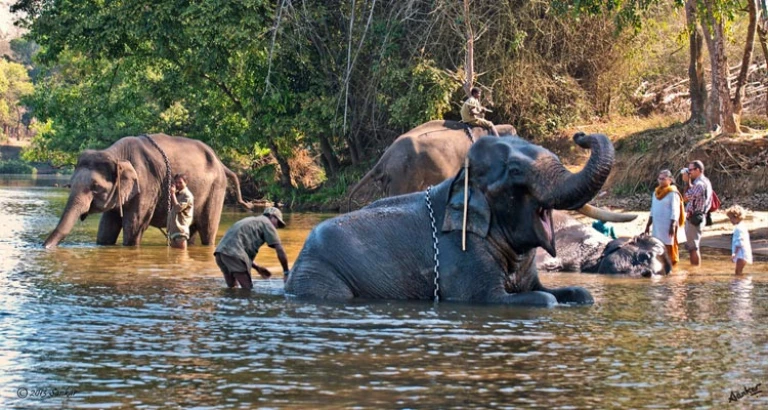 Dubare Elephant Camp
Situated around 30 kilometers from Madikeri, this camp offers the opportunity to get up close and personal with elephants. You can bathe and feed these gentle giants and even take a short elephant ride.
Things to do:
Bathe and interact with the elephants in the camp.

Enjoy an elephant ride through the lush forest.

Learn about elephant conservation efforts through informative sessions.
7. Mandalpatti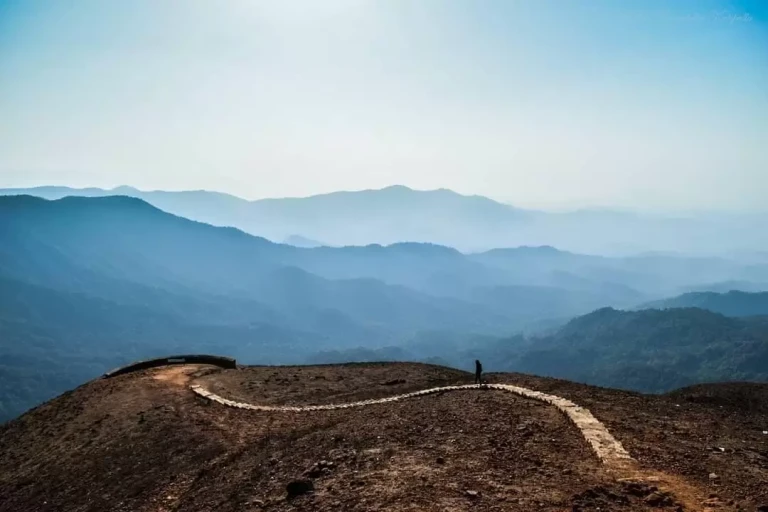 Mandalpatti
This offbeat destination is known for its panoramic views of the Western Ghats. It's a bit of a trek to reach the viewpoint, but the stunning vistas are well worth the effort.
Things to do:
Go on a scenic trek to reach the viewpoint.

Capture breathtaking photographs of the Western Ghats.

Enjoy a serene picnic amidst the natural beauty.
8. Bylakuppe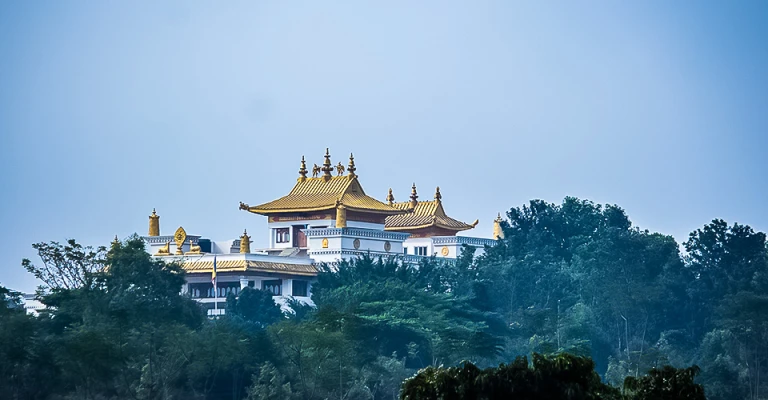 Bylakuppe
About 40 kilometers from Madikeri, Bylakuppe is home to one of the largest Tibetan settlements in India. You can visit the Namdroling Monastery, also known as the Golden Temple, and immerse yourself in Tibetan culture.
Things to do:
Visit the Namdroling Monastery (Golden Temple) and witness Buddhist rituals.

Explore the Tibetan settlements and shop for Tibetan handicrafts.

Attend meditation sessions or teachings if available.
9. Tadiandamol Peak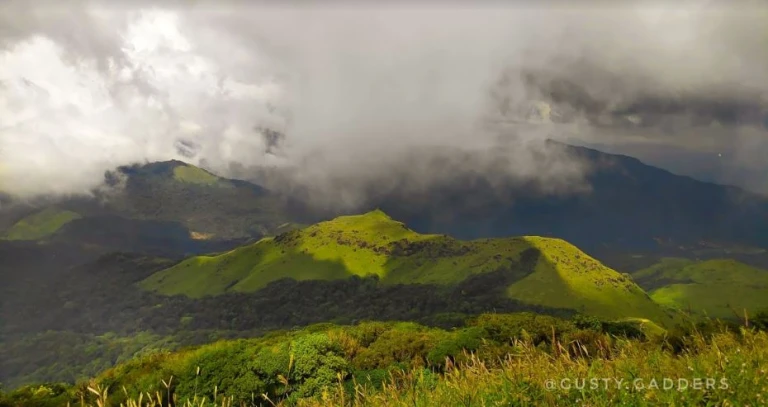 Tadiandamol Peak
If you're a trekking enthusiast, Tadiandamol, the highest peak in Coorg, is a must-visit. The trek takes you through dense forests and offers breathtaking views from the summit.
Things to do:
Embark on a challenging trekking expedition to reach the summit.

Take in the spectacular views of Coorg from the highest peak.

Capture memorable photographs of the surrounding landscapes.
10. Kushalnagar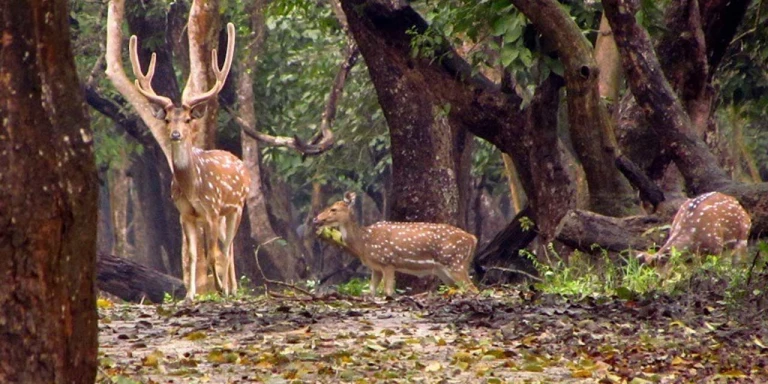 Kaveri Nisargadhama Forest Park
This town is famous for the Nisargadhama Island, a beautiful natural reserve with bamboo groves and an animal park. It's a great place for a relaxed day trip.
Things to do:
Explore Nisargadhama Island and enjoy a leisurely walk across the hanging bridge.

Visit the animal park to see various species of animals.

Have a relaxed day with a picnic by the river or a boat ride.
These places near Coorg offer a diverse range of experiences, from wildlife encounters to cultural immersion and natural beauty. Depending on your interests and the duration of your stay, you can plan your itinerary to explore these wonderful destinations alongside the charm of Coorg itself.
Read more: Coorg - The Ultimate Travel Guide 2023