Bengaluru, also known as Bangalore, is the capital of the southern Indian state of Karnataka. Widely regarded as the "Silicon Valley of India," Bangalore is a vibrant city, melding history with modernity, and tradition with tech innovation.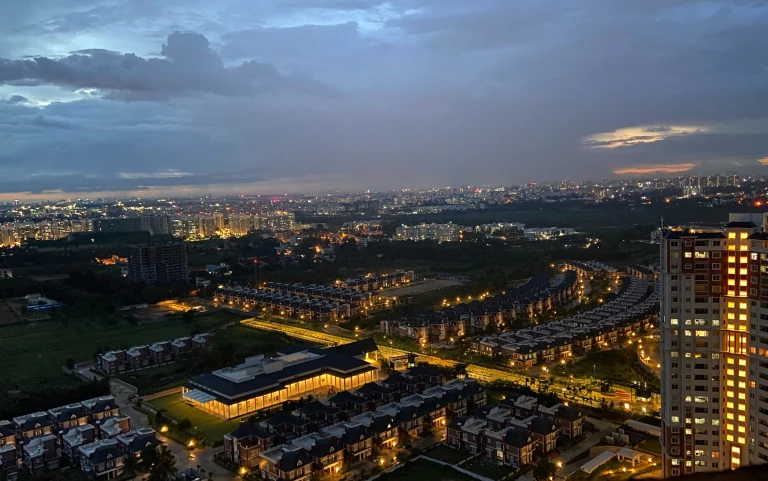 This guide will help you navigate its many attractions, eateries, and more for 2023.
How to reach Bengaluru?
By Air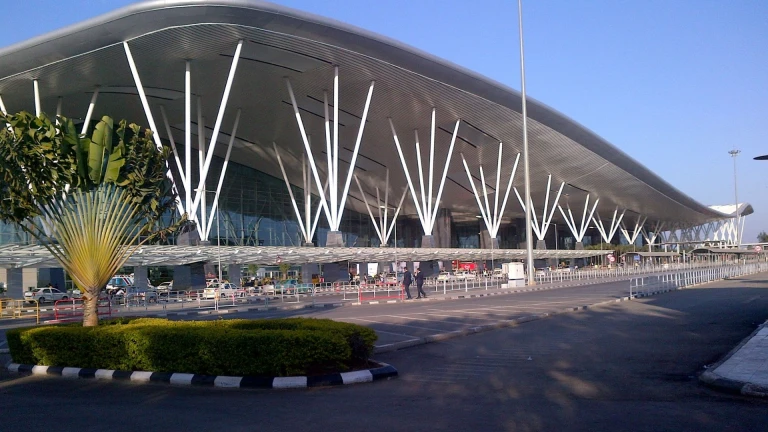 Kempegowda International Airport ( KIA-BLR ) isn't just a gateway to Bangalore but also a reflection of the city's world-class infrastructure.

Located about 40 km from the central business district, the airport connects Bangalore to global capitals and domestic hubs.
By Rail
Bangalore City Railway Station (often called Majestic) and Yeshwantpur Junction are the two main stations.

Trains connect Bengaluru with all major cities in India.
By Road
As the nerve center of South India, Bangalore is well-linked with highways and expressways.

The majestic bus stand is a major terminus, from where one can get buses to various states and towns.
Local Transportation
Metro
The Bangalore Metro, known as 'Namma Metro,' covers significant parts of the city, providing a super-fast, air-conditioned means of transport.
Buses
BMTC operates a robust bus network covering all parts of the city.

The city is heavy on traffic and it's advisable to check the routes before going for any peak hour traffic.
Auto Rickshaws & Cabs
There is a huge network of auto-rickshaws and cabs easily accessible. Ride-hailing services like Ola, Uber, and Rapido are also widely used in the city.
Places to Visit
1. Lalbagh Botanical Gardens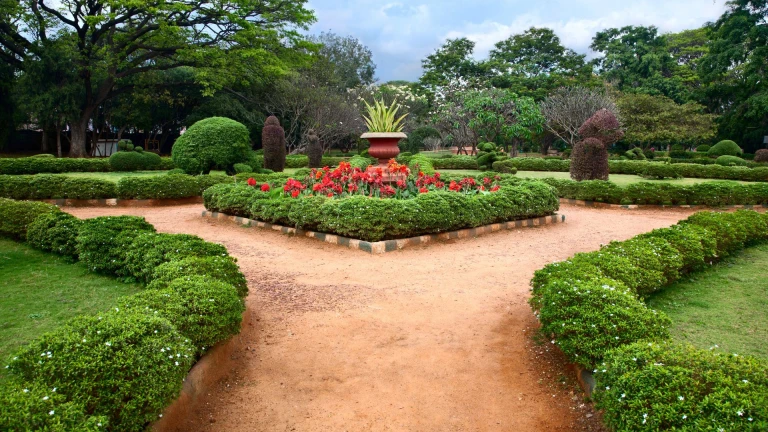 A lush green haven right in the heart of the city, renowned for its floral diversity.

Beyond just greenery, Lalbagh is a botanist's paradise and a photographer's dream.

Its centuries-old trees and the famed glass house which hosts biannual flower shows are iconic.
2. Bangalore Palace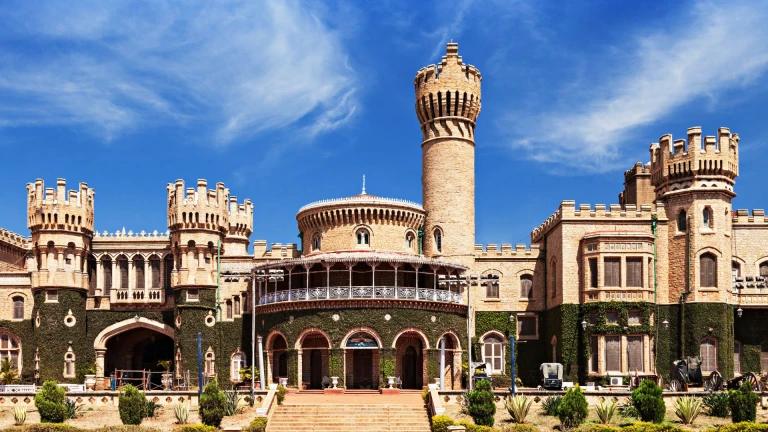 A stunning palace reflecting Tudor-style architecture.

It's an epitome of the city's historical and cultural heritage.
3. Cubbon Park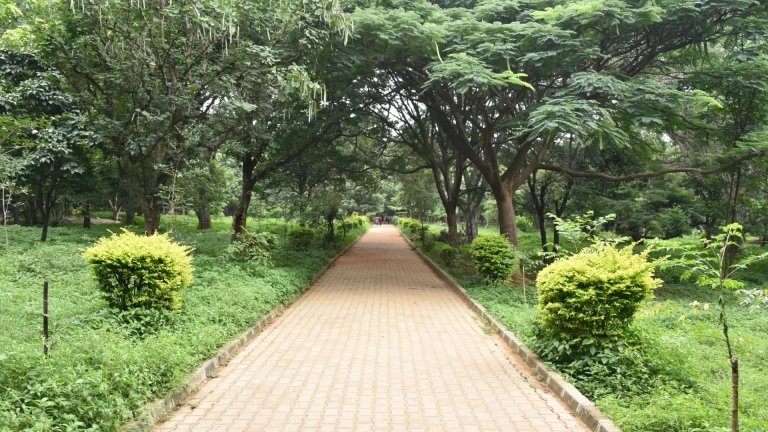 A sprawling green space perfect for perfect for morning jogs, leisurely strolls, and witnessing the city's diverse populace.
4. Tipu Sultan's Summer Palace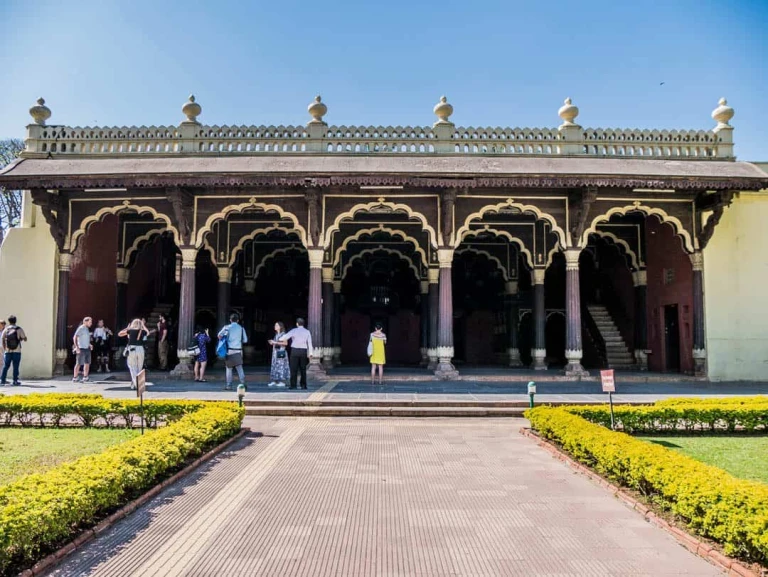 Image Source: beerandcroissants
The intricately carved wooden arches and balconies are testimonies to a bygone era of splendor.

An architectural marvel constructed entirely of teak wood, showcasing Indo-Islamic architecture.
5. ISKCON Temple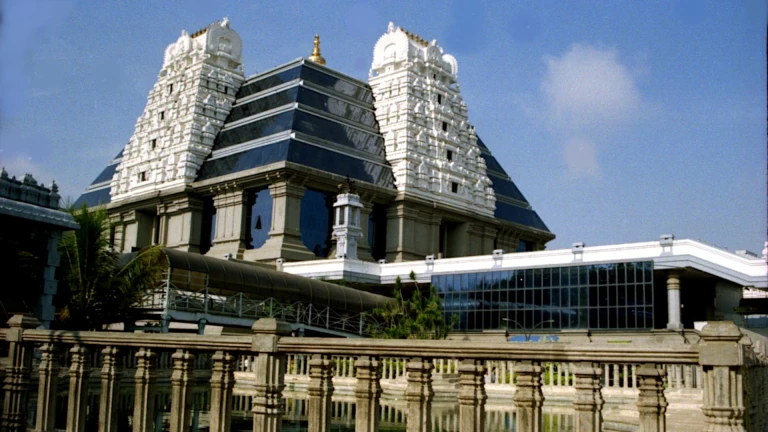 The temple dedicated to Lord Krishna.

Beyond spirituality, it stands as an epitome of grand architecture and serenity, drawing devotees and tourists alike.
6. MG Road & Brigade Road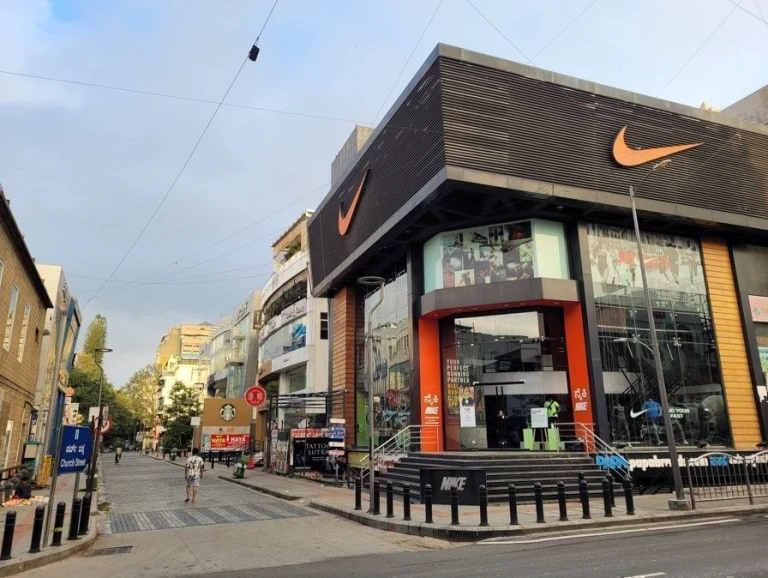 Image Source: Magic Bricks
More than just roads, they are the beating heart of Bangalore's shopping, culinary, and nightlife scenes.
7. Vidhana Soudha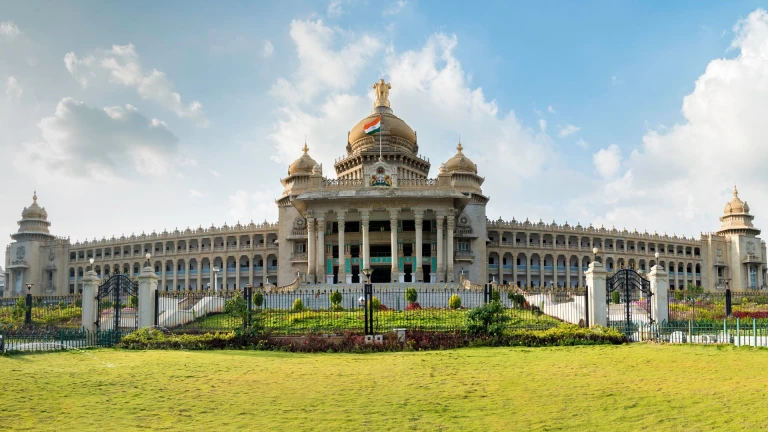 A symbol of governance and architectural wonder, this granite marvel stands as a representation of the Kannada pride.

An impressive building housing the state legislature.
8. Wonderla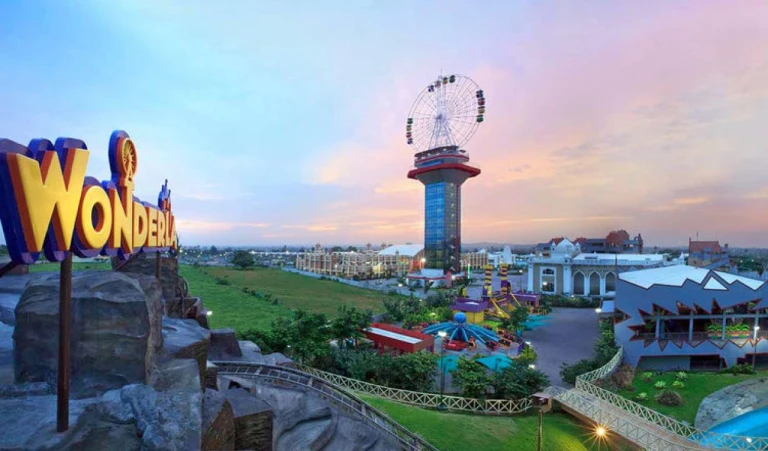 Image Source: Budget Tiger
Read on: Iconic Old-School Restaurants of Bengaluru
Local Cuisine
Try the Local Dishes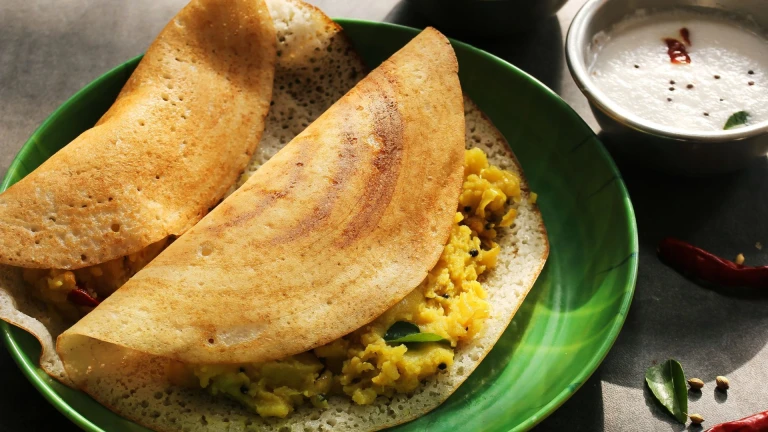 Don't miss out on dosas, vadas, and idlis from popular eateries like Vidyarthi Bhavan and MTR.

For sweet treats, indulge in the famous Mysore Pak.
Street Food
Shopping
Commercial Street
Ideal for clothes, jewelry, and antiques at affordable prices.

From intricate jewelry to trendy apparel, it offers a spectrum of choices.
Chickpet
Beyond sarees, it's a labyrinth of history, offering a myriad of traditional textiles, accessories, and crafts.
Koramangala & Indiranagar
These aren't just localities but hubs of youth and fashion, showcasing the city's cosmopolitan vibe with boutique stores, indie cafes, and electrifying nightlife.

These are what you call the "Happening Places" of the city.

Read on: Bike Trips from Bengaluru
Festivals & Events
Kadalekai Parishe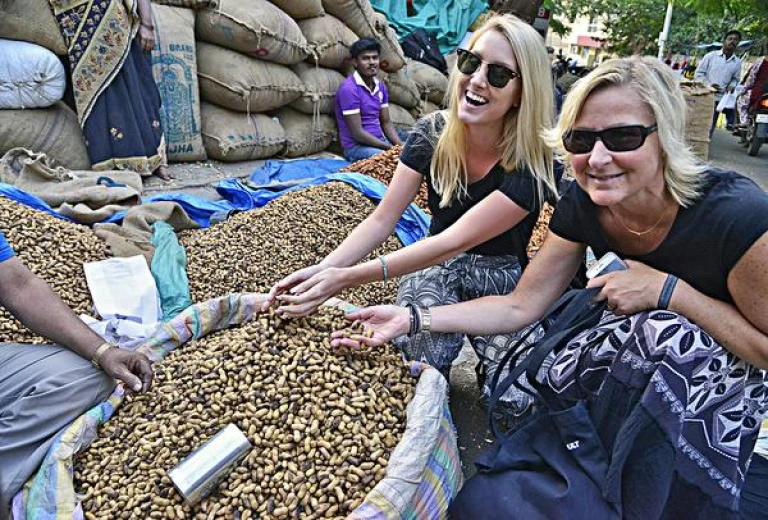 Image Source: Eat My News
Bangalore Karaga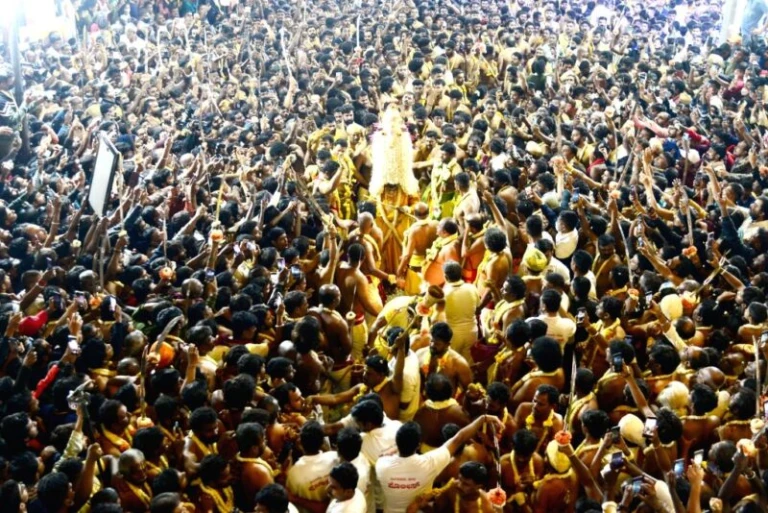 Image Source: Country and Politics
Diwali, Eid, Christmas, and Ugadi
Accommodation
Bengaluru, as a major IT hub and cultural center, sees a myriad of visitors throughout the year. Whether you are a business traveler attending a tech conference, a backpacker exploring Southern India, or a family on vacation, the city caters to all accommodation preferences.
Here's a detailed dive into the accommodation scene in Bengaluru:
1. Luxury Hotels
The Oberoi, Bengaluru: Located in the heart of the city, it offers opulent rooms, gourmet dining options, and a tranquil ambiance. With splendid gardens and azure pools, it stands as a haven of luxury and comfort.

The Leela Palace Bengaluru: Reflecting the royal architecture of the Vijayanagara Empire, this hotel promises a palatial experience. From spa treatments to rooftop dining, it's an epitome of luxury.

Taj West End: An amalgamation of history and luxury, this hotel, with its colonial structures and lush gardens, offers a serene escape from the bustling city.
2. Mid-Range Hotels
The Chancery Pavilion: Strategically located, this hotel offers well-appointed rooms, efficient service, and modern amenities, making it ideal for both leisure and business travelers.

The Gateway Hotel Residency Road: A part of the esteemed Taj Group, this hotel is perfect for travelers seeking luxury at an affordable price, offering impeccable service and comfortable accommodations.

St. Mark's Hotel: Located near the famous MG Road, it's known for its contemporary design, cozy rooms, and delectable dining options.
3. Budget Hotels & Inns
Treebo: With several branches across the city, Treebo offers clean, comfortable, and affordable stays with basic amenities.

Fab Hotels: Another chain with multiple locations in Bengaluru, they focus on offering value-for-money rooms without compromising on essential comforts.

OYO Rooms: Catering primarily to budget travelers, OYO provides standardized stay experiences across the city at pocket-friendly prices.
4. Hostels & Backpacker Stays
Zostel Bengaluru: Perfect for backpackers and solo travelers, Zostel offers dormitory-style accommodations, fostering a community vibe with shared spaces and activities.

The Little Blue Window Hostel: Known for its vibrant atmosphere and artsy interiors, it's an ideal place for young travelers looking to meet like-minded individuals.
5. Service Apartments
For those planning longer stays or needing home-like amenities, service apartments are a great choice.

Sites like Airbnb have numerous listings in the city, ranging from traditional homes in older parts of the city to modern apartments in bustling neighborhoods.

Companies like Prestige and Brigade offer luxurious serviced residences with facilities like kitchens, laundry, and housekeeping services.
Weather
While the city enjoys a temperate climate, the sudden downpours or the chilly evenings are always a possibility.

A light jacket or umbrella can be a savior.
Safety
While Bangalore takes pride in its safety records, it's always wise to stay cautious, especially during late hours.

Trusted cab services and known routes are recommended.

Standard precautions, like not wandering in isolated areas at night, should be observed.
Language
Kannada is the main local language of Bengaluru.

English and Hindi are also widely spoken.
Bangalore offers a delightful mix of the modern and traditional palce. Whether you're here for business or leisure, the city has something to offer for every traveler. Embrace its bustling streets, rich culture, delicious cuisine, and let Bengaluru charm you!