Bengaluru (also called Bangalore) is not just the tech capital of India but also a haven for food lovers. This vibrant city is a melting pot of cultures, and this is reflected in its diverse culinary landscape.
While the city is brimming with new-age cafes and international cuisines, its heart lies in the old-school restaurants that have withstood the test of time. Here, we dive into some of Bangalore's most iconic old-school eateries.
1. Mavalli Tiffin Rooms (MTR)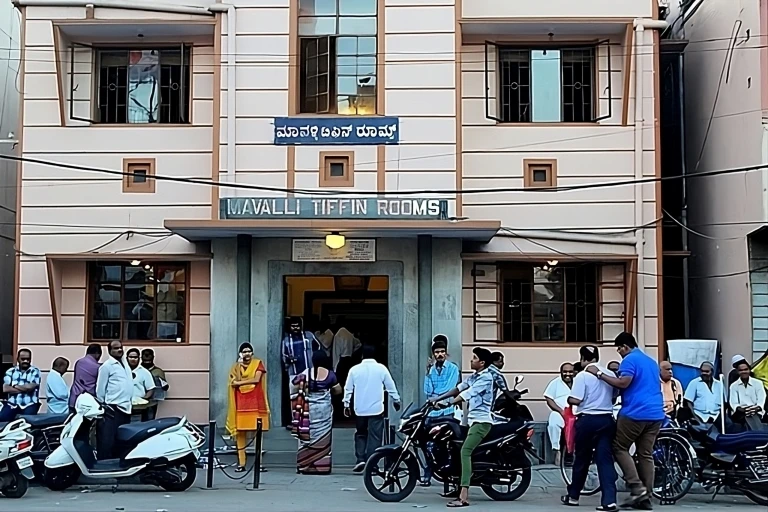 Location: Lalbagh Road, Bangalore
Year of Establishment: 1924
Mavalli Tiffin Rooms, often referred to as MTR, is synonymous with South Indian cuisine in Bangalore. Founded in 1924, this eatery is known for its lip-smacking dosas, idlis, and the iconic Rava Idli, which was supposedly invented here during World War II due to rice shortage.
2. Koshy's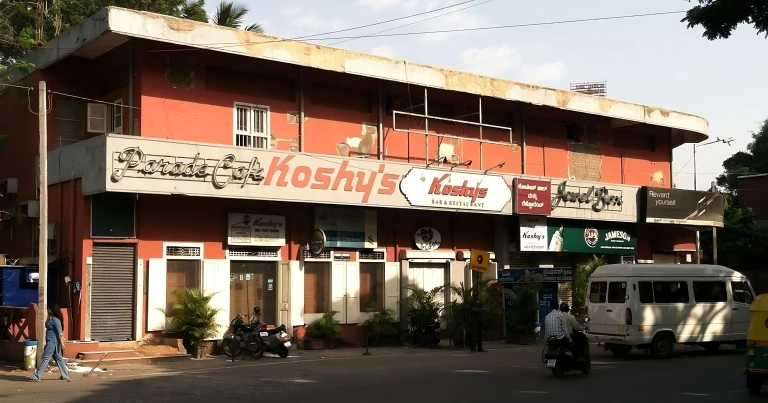 Location: St. Marks Road, Bangalore
Year of Establishment: 1940
An institution in itself, Koshy's is a place where time seems to have stood still. With its colonial-era charm, it has been a favourite haunt of intellectuals, politicians, and celebrities. Their menu is diverse, but some classics include mutton stew, appam, and the Sunday roast chicken.
3. Vidyarthi Bhavan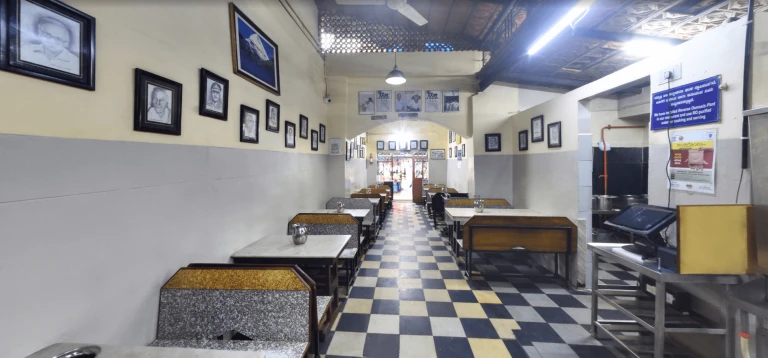 Location: Gandhi Bazaar, Basavanagudi, Bangalore
Year of Establishment: 1943
If you talk about dosas in Bangalore and don't mention Vidyarthi Bhavan, you're missing out. This bustling eatery, with its retro interiors and long queues, serves some of the crispiest dosas you'll ever eat. The masala dosa here is a must.
4. Brahmin's Coffee Bar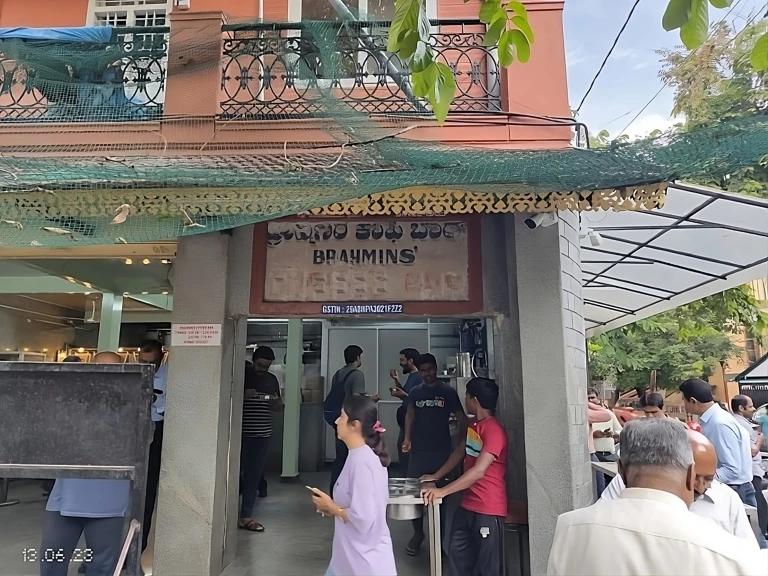 Location: Ranga Rao Road, Shankarapuram, Basavanagudi, Bangalore
Year of Establishment: 1965
A no-frills, simple establishment, Brahmin's Coffee Bar is known for its idli-vada combination and the aromatic filter coffee. This place is a testament to the fact that sometimes, simplicity is the ultimate sophistication.
5. Lakeview Milk Bar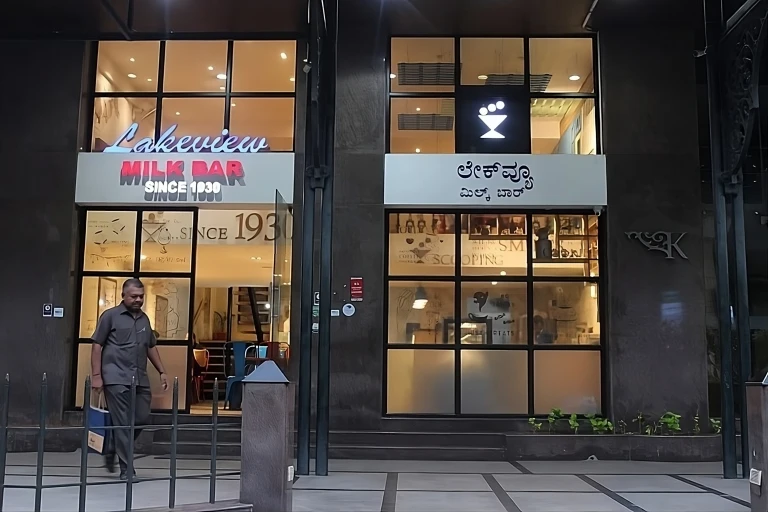 Location: MG Road, Bangalore
Year of Establishment: 1930
One of the oldest ice cream parlours in the city, Lakeview Milk Bar, with its retro ambience, transports you to another era. While they serve a variety of sundaes and milkshakes, the Death By Chocolate is a crowd favourite.
6. Airlines Hotel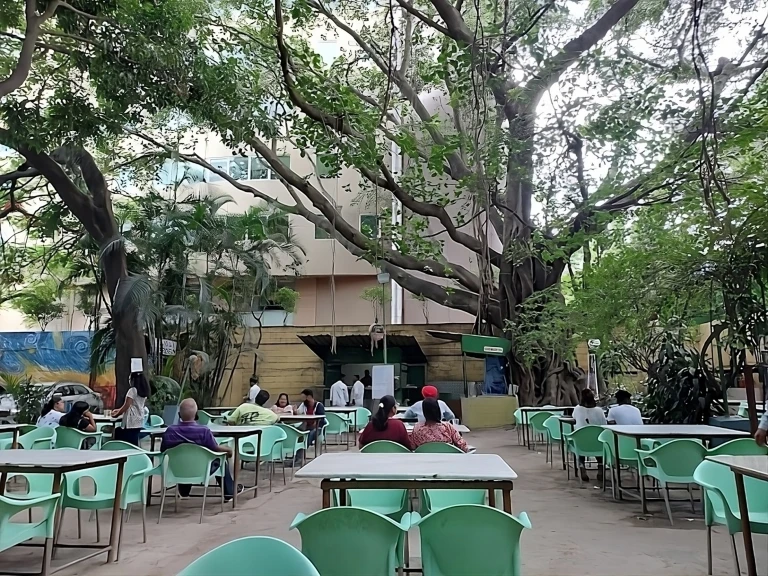 Location: Lavelle Road, Bangalore
Year of Establishment: 1968
An open-air restaurant in the heart of the city, the Airlines Hotel offers an oasis of calm. Best known for its breakfast offerings, its dosas, upma, and coffee have loyal patrons who've been visiting for decades.
7. CTR (Central Tiffin Room), Shri Sagar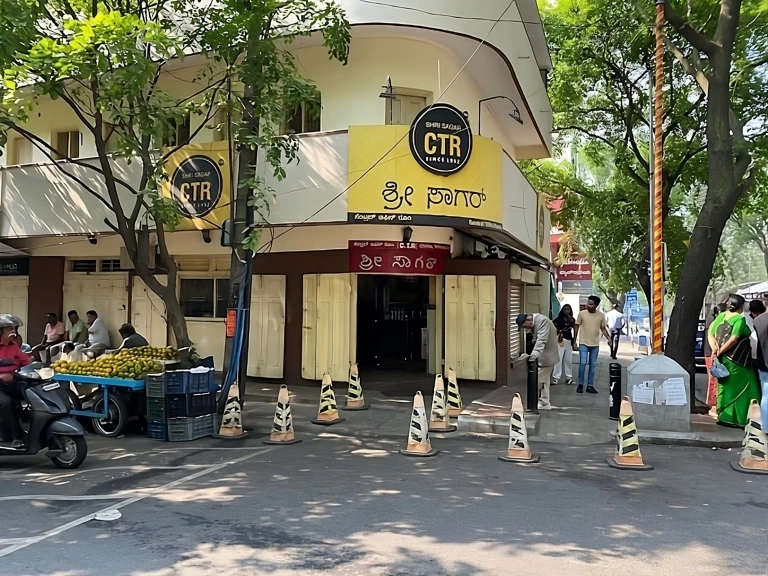 Location: 7th Cross Road, Margosa Road, Malleswaram, Bangalore.
Year of Establishment: 1920
Another gem in the realm of South Indian eateries, CTR, now popularly known as Shri Sagar, is particularly celebrated for its buttery, golden-brown masala dosas. The dosa here is often considered the benchmark for the dish in Bangalore. With its old-world charm, retro checkered floors, and wood-frame mirrors, the restaurant offers a nostalgic vibe.
Apart from the dosas, their vada, Kesari bath, and filter coffee are also much loved by regulars and newcomers alike. Each of these eateries holds a special place in the hearts of the city's inhabitants and continues to draw food enthusiasts from all over. These eateries are not just about food, they are about history, nostalgia, and a slice of a time gone by.
These establishments have witnessed the city's growth from a Pensioner's Paradise to the Silicon Valley of India. A visit to Bangalore is incomplete without savouring the flavours of these iconic eateries.