In an exciting announcement, Biswanath Ghat in Assam has been crowned as India's "Best Tourism Village of 2023" by the Ministry of Tourism. This well-deserved recognition is a testament to the village's unique blend of cultural heritage, natural beauty, and its commitment to promoting rural tourism.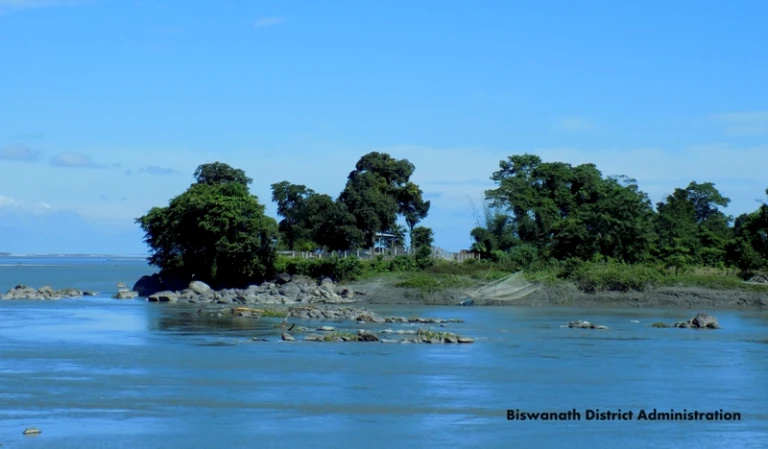 Biswanath Ghat
Nestled along the banks of the majestic Brahmaputra River, Biswanath Ghat, often referred to as 'Gupta Kashi,' has captivated the hearts of travelers with its rich history, religious significance, and picturesque landscapes.
Discovering Biswanath Ghat
Located south of Biswanath Chariali Town, Biswanath Ghat is a hidden gem waiting to be explored. The village is named after the ancient Biswanath Mandir, which adds to its cultural allure.
Biswanath, Temple
What makes this village truly special is its cluster of temples dedicated to various deities. Among these, the Shiva temple, situated at the confluence of the Bridhaganga (Burigonga) River with the Brahmaputra, stands out.
The Spiritual Connection
Biswanath Ghat is a significant religious destination, drawing devotees and tourists alike. During the summer, the Shiva temple remains submerged underwater, creating an aura of mystique.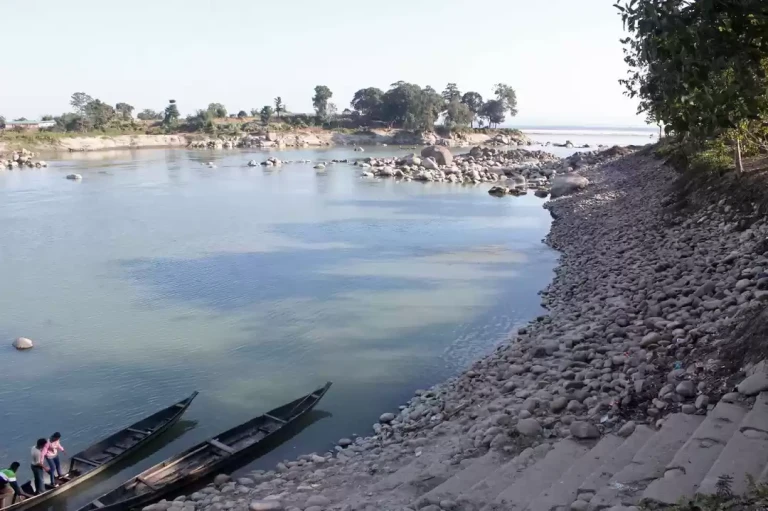 Biswanath Ghat, the abode of Shiva
However, during the winter months, visitors flock to the site, constructing temporary sheds to worship and pay their respects. The spiritual ambiance, combined with the serene river views, makes this a must-visit place for those seeking a deeper connection with India's spiritual heritage.
Best Time to Visit: To make the most of your trip to Biswanath Ghat, plan your visit between October and April. During this period, the weather is pleasant, with temperatures ranging from 12 to 25 degrees Celsius. This ensures a comfortable and enjoyable experience. Travelers typically avoid the monsoon season due to unpredictable downpours that can disrupt their plans.
Promoting Rural Tourism: The recognition of Biswanath Ghat as the Best Tourism Village of India in 2023 underscores the Assam government's commendable efforts in promoting rural tourism. By showcasing the cultural and natural wonders of this village, they are not only preserving its heritage but also creating sustainable opportunities for the local community.