Welcome to the tropical paradise of Phuket! If you're planning a trip to Thailand in 2023, this Phuket travel guide is your go-to resource for making the most of your visit to this stunning island. Phuket, known as the "Pearl of the Andaman," is famous for its white sandy beaches, vibrant nightlife, lush jungles, and rich cultural heritage. Whether you're a beach lover, an adventure seeker, or a culture enthusiast, Phuket has something special in store for you. In this comprehensive guide, we'll explore the must-dos and hidden gems of Phuket to ensure you have an unforgettable experience.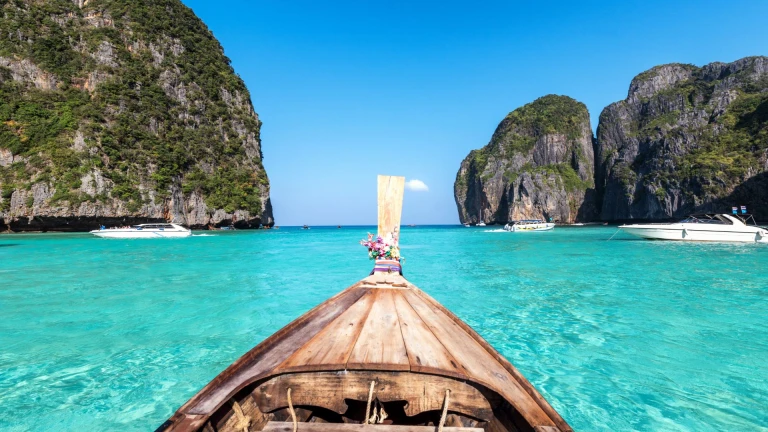 Getting to Phuket
Before diving into the exciting activities and attractions, let's talk about getting to Phuket. The island is well-connected to major cities in Thailand and international destinations through Phuket International Airport (HKT). Airlines from all over the world operate flights to Phuket, making it a convenient destination for travelers from all corners of the globe. Indian travelers can choose from the following:
Direct Flights from Delhi
Direct Flights from Mumbai
Direct Flights from Bengaluru (Bangalore)
Direct Flights from Chennai
Direct Flights from Kolkata
Direct Flights from Hyderabad
Visa Requirements
Foreign nationals can enter Thailand with a tourist visa for travel, recreation, MICE (Meetings, Incentives, Conferences and Exhibitions), medical care, or even to see friends who reside there. This visa enables travelers to travel around the nation and take in all of the history, natural beauty, and cultural splendor of the kingdom. It is possible to stay in Thailand for up to 60 days with a tourist visa. The visa may be extended one more time for a maximum of 30 days.
Documents required for a tourist visa Thailand for Indian Traveleres
A passport with at least 6 months validity

Approx. 8 passport size photographs not older than six months

Proof of return flight tickets

Reservation of hotels

Bank statement or proof of funds (at least 20,000 to 40,000 Baht per person)

When to Visit Phuket?
Phuket enjoys a tropical climate, with warm and humid weather year-round. However, the best time to visit depends on your preferences:
Peak Season (November to February): This is the high tourist season in Phuket, thanks to its pleasant weather. Expect clear skies, calm seas, and cooler temperatures during this period. It's perfect for sunbathing, water sports, and exploring the island.

Shoulder Season (March to May): The shoulder season sees rising temperatures and occasional rain showers. It's a great time to visit if you're looking for fewer crowds and better deals on accommodations.

Low Season (June to October): The rainy season brings heavy downpours and rough seas. While it might not be the ideal time for beach activities, it's perfect for budget-conscious travelers who can take advantage of lower prices on flights and accommodations.
Where to Stay in Phuket?
Phuket offers a wide range of accommodation options, catering to all budgets and preferences. Here are some of the popular areas to consider for your stay:
Patong Beach: Known for its bustling nightlife, Patong Beach is a vibrant and energetic part of the island. It's ideal for partygoers and those looking for a lively atmosphere.

Karon Beach: A quieter alternative to Patong, Karon Beach is perfect for families and travelers seeking a more relaxed environment.

Kata Beach: With its excellent surf conditions, Kata Beach is a haven for surfers. It's also a great choice for couples and solo travelers.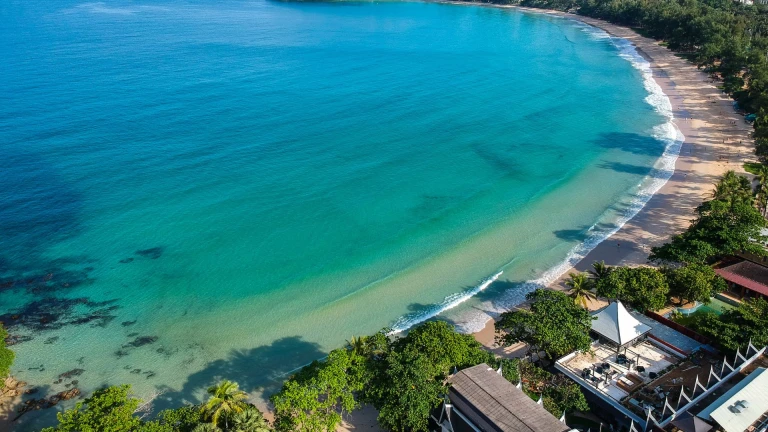 Old Phuket Town: If you're interested in history and culture, consider staying in the charming Old Phuket Town. You'll find colonial architecture, street art, and a unique blend of Thai and Chinese culture.

Luxury Resorts: Phuket boasts numerous luxury resorts, particularly in the areas of Bang Tao, Kamala, and Nai Thon. These resorts offer private beaches, exquisite dining, and top-notch amenities.
Must-Dos in Phuket
Now that you're settled in, let's dive into the must-dos in Phuket. From stunning beaches to thrilling adventures, here's a list of activities and attractions you can't miss:
1. Relax on Phuket's Beautiful Beaches
Phuket is renowned for its pristine beaches, each offering its unique charm. Some of the most popular beaches include: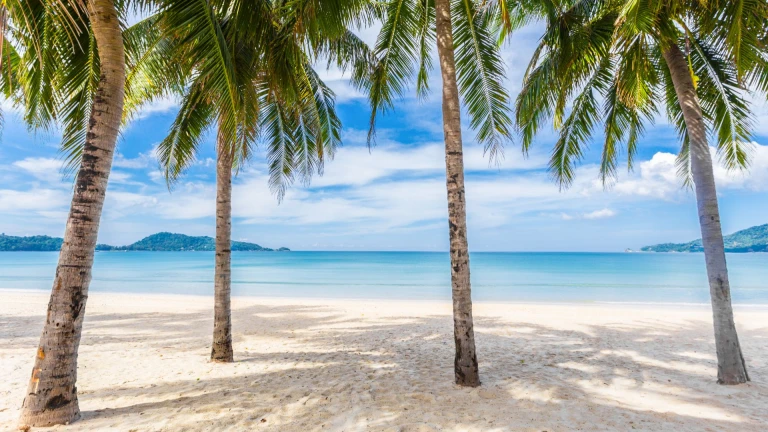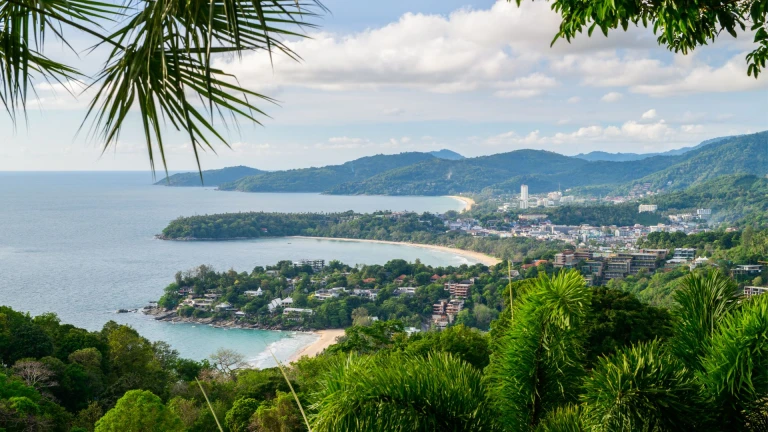 Freedom Beach: Accessible only by boat or a steep hike through the jungle, Freedom Beach is a secluded paradise with soft white sand and crystal-clear waters.

Ya Nui Beach: This small but picturesque beach is perfect for snorkeling and taking in breathtaking sunset views.
2. Explore Phang Nga Bay
Phang Nga Bay, famous for its limestone karsts rising dramatically from the emerald-green waters, is a must-visit attraction. You can explore the bay on a day trip from Phuket, which typically includes a visit to James Bond Island (Khao Phing Kan), known for its appearance in the movie "The Man with the Golden Gun."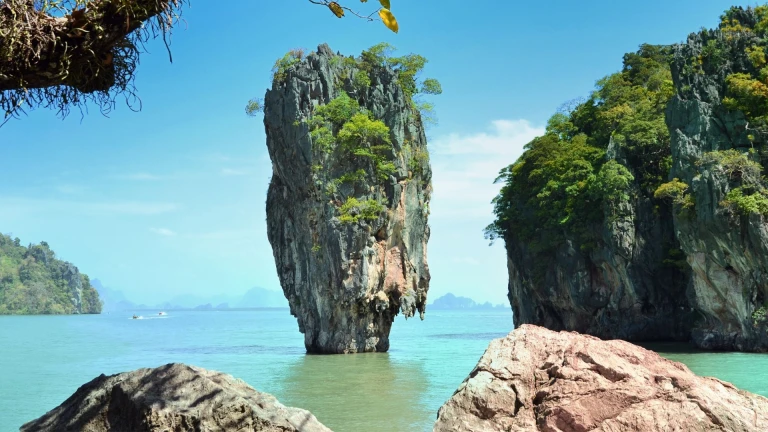 3. Visit the Big Buddha
One of the most iconic landmarks on the island, the Big Buddha stands at 45 meters tall and is visible from many parts of Phuket. Located atop Nakkerd Hill, a visit to the Big Buddha offers not only a spiritual experience but also panoramic views of the island.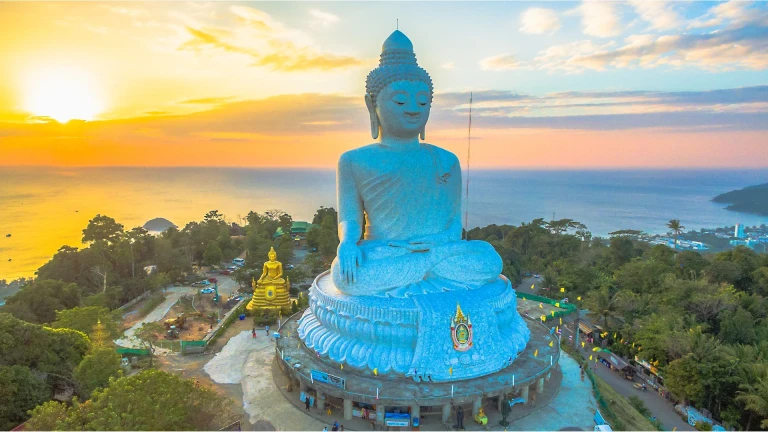 4. Discover Old Phuket Town
Phuket Town's historic district is a treasure trove of culture and history. Stroll through the vibrant streets lined with colorful Sino-Portuguese buildings, street art, and local markets. Don't forget to try some of the local street food and shop for unique souvenirs.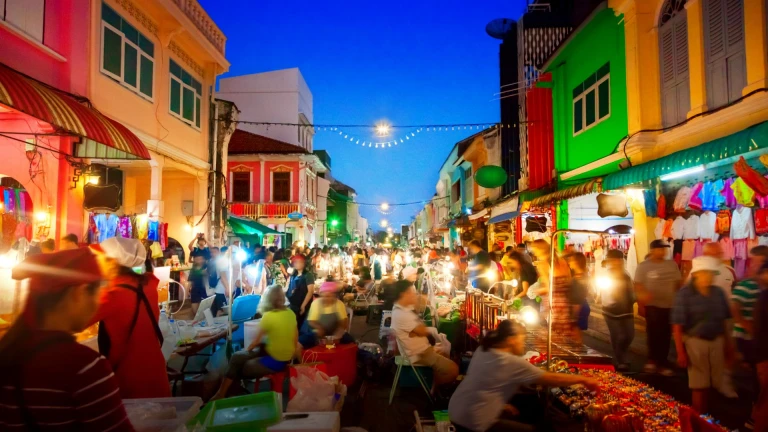 5. Island Hopping
Phuket serves as a gateway to some of Thailand's most beautiful islands. Consider taking day trips or overnight excursions to explore islands like Phi Phi Islands, Similan Islands, and Racha Islands. Each offers its unique natural beauty, snorkeling and diving opportunities, and tranquil getaways.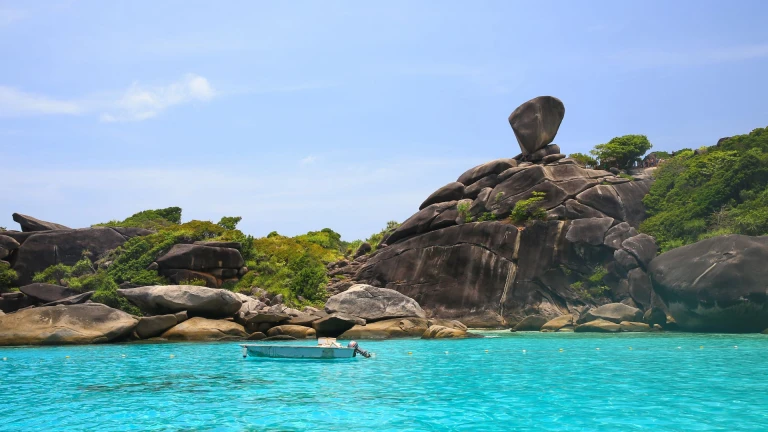 Also Read: 8 Places to visit in Thailand that you can't miss
Hidden Gems and Off-the-Beaten-Path Attractions
While the popular tourist spots are undoubtedly fantastic, Phuket also offers some hidden gems and off-the-beaten-path attractions for those who seek a more authentic experience:
1. Nai Harn Beach
Located on the southern tip of the island, Nai Harn Beach is relatively less crowded and perfect for a tranquil day by the sea. The nearby Nai Harn Lake is a peaceful spot for a leisurely walk.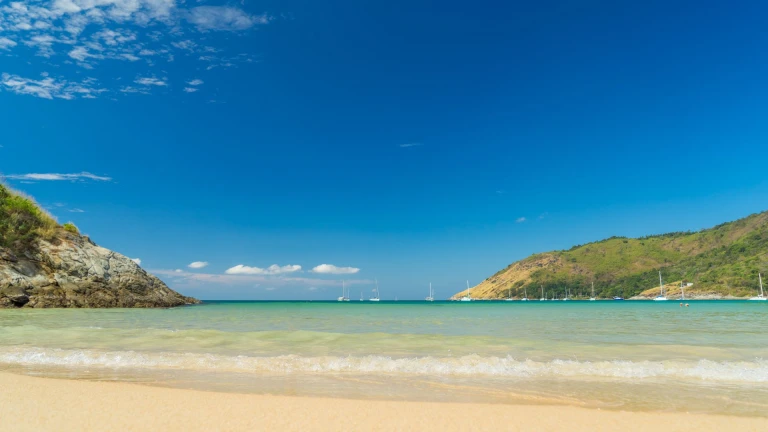 2. Phuket Elephant Sanctuary
For an ethical elephant experience, visit the Phuket Elephant Sanctuary. Here, you can observe and interact with rescued elephants in a responsible and sustainable manner.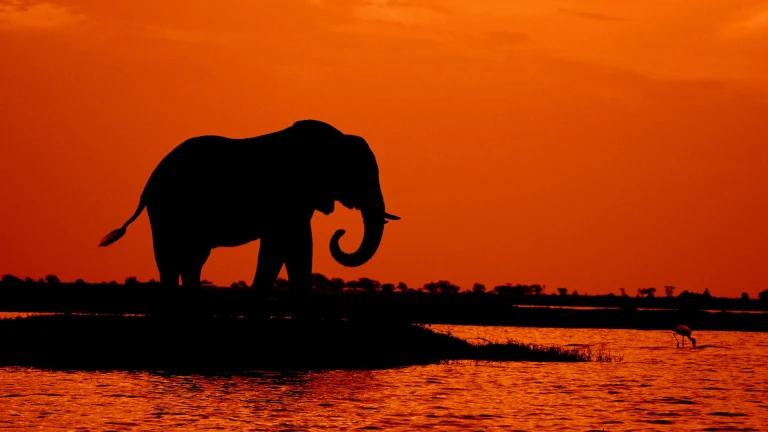 3. Wat Chalong
While the Big Buddha often takes the limelight, Wat Chalong is another significant Buddhist temple in Phuket. It's a serene place for spiritual reflection and offers insight into Thai religious traditions.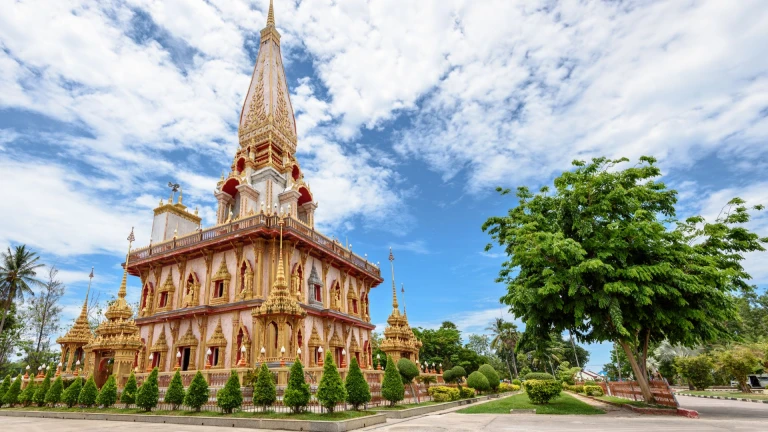 4. Ton Sai Waterfall
Nestled in the heart of the island's jungle, Ton Sai Waterfall is a hidden gem waiting to be discovered. A short hike will lead you to this peaceful oasis, where you can cool off in the refreshing pools.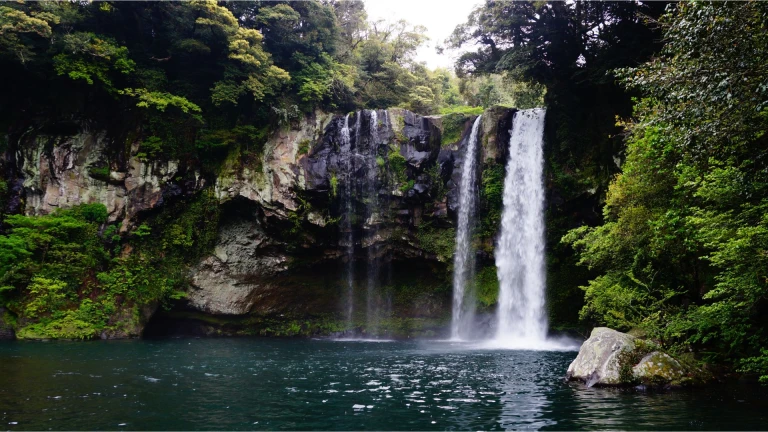 5. Koh Yao Yai Islands
Escape the crowds and head to the nearby Koh Yao Islands, a pair of relatively undeveloped islands known for their natural beauty and tranquility. You can explore these islands on a day trip or choose to stay for a more extended getaway.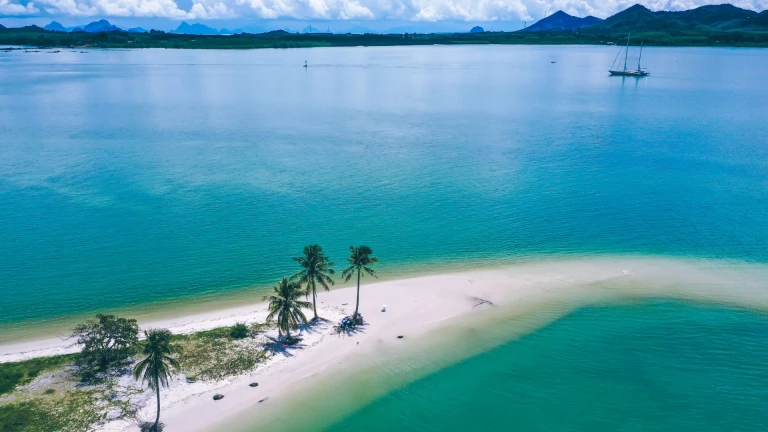 Tips for a Memorable Phuket Trip
Here are some additional tips to make your Phuket trip truly memorable:
Respect Local Customs: When visiting temples or interacting with locals, dress modestly and be respectful of local customs and traditions.

Use Reputable Tour Operators: If you plan to book tours or activities, use reputable tour operators to ensure a safe and enjoyable experience.

Learn Basic Thai Phrases: While many locals speak English, learning a few basic Thai phrases can enhance your experience and show respect for the local culture.

Try Local Transportation: Consider using local transportation options like tuk-tuks and songthaews for an authentic Thai experience.

Travel Insurance: It's always a good idea to have travel insurance to cover unexpected events or emergencies during your trip.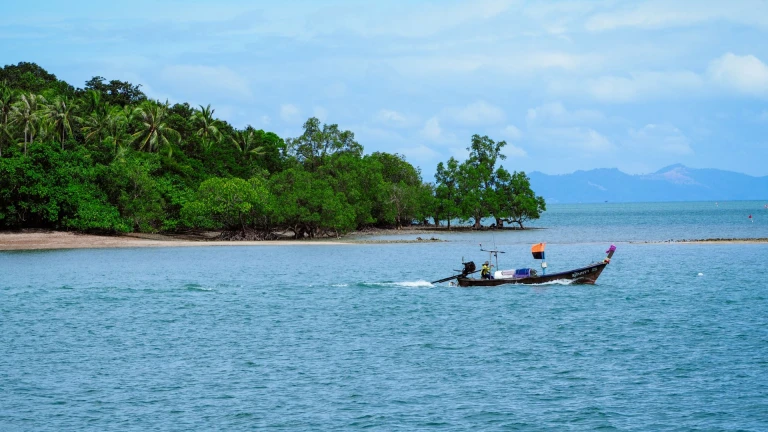 Conclusion
Phuket offers a diverse range of experiences, from thrilling adventures to serene moments of relaxation. Whether you're seeking the perfect beach getaway, an exploration of Thai culture and history, or an adrenaline-pumping adventure, Phuket has it all. With this comprehensive travel guide in hand, you're ready to embark on an unforgettable journey to the "Pearl of the Andaman" in 2023. So pack your bags, immerse yourself in the beauty of Phuket, and create memories that will last a lifetime in this tropical paradise. Enjoy your trip!
Also Read: Travel to Thailand from India | Travel Guide 2023