When it comes to dreamy island getaways, the Maldives has long been considered the quintessential tropical paradise. Its overwater bungalows, crystal-clear waters, and coral reefs have made it a go-to destination for honeymooners and travelers seeking a luxury beach escape. However, there's a hidden gem in the Indian Ocean that deserves your attention: Zanzibar. This exotic archipelago off the coast of Tanzania offers a unique blend of history, culture, and natural beauty that makes it an ideal alternative to the Maldives.
Also Read: Top 15 Scuba Diving Spots in the World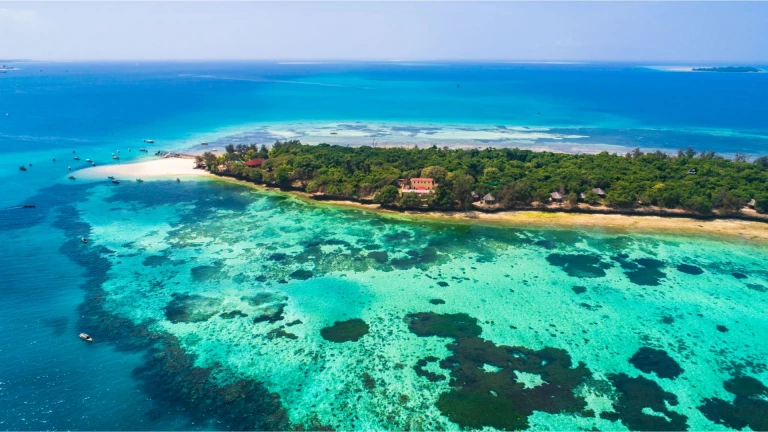 Geography and Location
To fully understand the allure of Zanzibar, it's essential to begin with its geographical context. Zanzibar is an archipelago in the Indian Ocean, located approximately 25-30 kilometers off the east coast of Tanzania. It consists of two main islands, Unguja (commonly referred to as Zanzibar) and Pemba, as well as several smaller islets. Its proximity to the African mainland brings an intriguing blend of cultures and landscapes, which distinguishes Zanzibar from the more isolated Maldives.
Visa Requirements
A Tanzanian tourist visa grants Indian citizens the permission to journey to Tanzania, including Zanzibar, for various purposes related to tourism and leisure. These purposes encompass attending conferences, participating in humanitarian and charity activities, visiting family, or seeking medical treatment.
The Tanzania online visa is valid for a duration of 90 days, starting from the date of arrival, and allows for a single entry into the country. Tanzania offers Visa On Arrival to citizens of most countries including India, UK, and USA for a fee of USD50. You will be asked to fill a short form upon arrival, following which the visa is granted.
Additionally, there is an option to obtain a Tanzania eVisa Transit Visa, which is intended for travelers who need to pass through Tanzania, moving from one entry point to another. This transit visa is valid for a span of 7 days following arrival and permits a single entry.
When applying for this transit visa, travelers are required to present a roundtrip ticket and a valid visa for their ultimate destination. Furthermore, Tanzania offers a Tanzania eVisa for Volunteers, which is a permit allowing foreign nationals to enter and reside in Tanzania for up to 90 days per entry while engaged in volunteer work for an organization in the country.
The application process for all these visa types is uniform and straightforward. To initiate the application process for a Tanzanian visa with iVisa, the first step is to complete an online form on our website, providing your personal details. Subsequently, you can select the processing timeframe that aligns with your requirements and ensure that all entered information is accurate. To conclude, you will need to pay the service fee and submit the required documents.
Getting There
Mumbai and Delhi to Zanzibar via Nairobi, Kenya: Many travelers from Indian cities, such as Mumbai and Delhi, choose to take connecting flights through Nairobi, Kenya. Airlines like Kenya Airways offer convenient connections from both Mumbai and Delhi to Nairobi, and from Nairobi, you can find flights to Abeid Amani Karume International Airport (ZNZ) in Zanzibar.

Mumbai and Delhi to Zanzibar via Addis Ababa, Ethiopia: Ethiopian Airlines provides routes from Mumbai and Delhi to Addis Ababa, Ethiopia, and from Addis Ababa, you can connect to Zanzibar. This option may involve a longer layover but is another popular choice.

Mumbai and Delhi to Zanzibar via Doha, Qatar: Qatar Airways operates flights from both Mumbai and Delhi to Doha, Qatar. From Doha, you can catch connecting flights to Zanzibar. This is a popular route with relatively shorter layovers.

Other Options: Depending on your specific travel dates and preferences, you may find connecting flights through other hubs like Dubai, Istanbul, or Johannesburg. Various airlines, including Emirates, Turkish Airlines, and South African Airways, offer these routes.
Travel Tips:
Booking in Advance: It's advisable to book your flights well in advance, especially if you have specific travel dates in mind. Flight availability and prices can vary, so securing your tickets early can be beneficial.

Layover Duration: When selecting a flight itinerary, consider the duration of layovers. Shorter layovers may be more convenient but could be slightly more expensive, while longer layovers might offer a chance to explore a connecting city but could extend your travel time.

Visa Requirements: Depending on your layover location, you may need a transit visa. Check the visa requirements for the country where your layover occurs.

Flight Search Engines: Utilize flight search engines and booking platforms to compare prices and itineraries. Websites like Expedia, Skyscanner, and Kayak can help you find the best deals.
Remember that flight options and routes can change, and it's essential to verify the most up-to-date information with airlines and travel agencies when planning your trip to Zanzibar from Indian cities.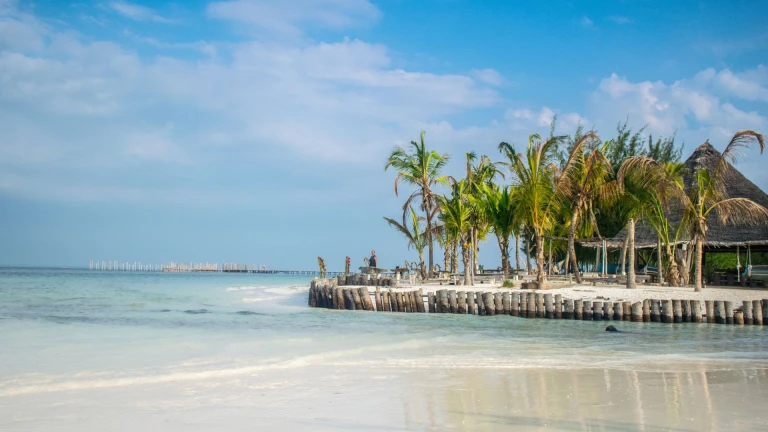 Best Time to Visit
Dry Season (June to October): This is generally considered the best time to visit Zanzibar. The weather is dry, and temperatures are pleasant, with daytime highs ranging from 25°C to 30°C (77°F to 86°F). Rainfall is minimal during these months, making it ideal for beach activities, water sports, and outdoor adventures. It's also the peak tourist season, so be prepared for higher prices and crowded tourist areas.

Shoulder Season (November to December): The period between the end of the dry season and the beginning of the short rains can be a good time to visit. The weather is still pleasant, and you can enjoy the beaches without the large crowds. However, there's a higher chance of sporadic rain, so it's advisable to keep an eye on the weather forecast.

Short Rains (November to December): These are considered the short rains season, which is characterized by brief and heavy downpours. While it may not be the best time for beach activities, it can be an excellent time for budget travelers, as accommodation prices are lower, and the island is less crowded.

Long Rains (March to May): The long rains season is characterized by consistent rainfall, often leading to high humidity and muddy roads. This is the least favorable time to visit Zanzibar for leisure travelers, as the weather can be unpredictable, and some businesses may close for the season.

Events and Festivals: If you're interested in cultural experiences, consider planning your visit around Zanzibar's festivals. The Zanzibar International Film Festival (ZIFF) typically takes place in July, offering a glimpse into the island's cultural and artistic scene. Additionally, the Mwaka Kogwa festival in July and August celebrates the Swahili New Year with traditional rituals, music, and dance.
Diversity of Natural Beauty
While the Maldives is renowned for its pristine white-sand beaches and stunning coral reefs, Zanzibar offers a more diverse range of natural beauty. Here are some of the highlights:
Beaches
Zanzibar's beaches, like Nungwi, Paje, and Kendwa, are just as beautiful as those in the Maldives. But Zanzibar's uniqueness comes from its stunning tides, which expose long stretches of the seabed during low tide, providing a completely different beach experience.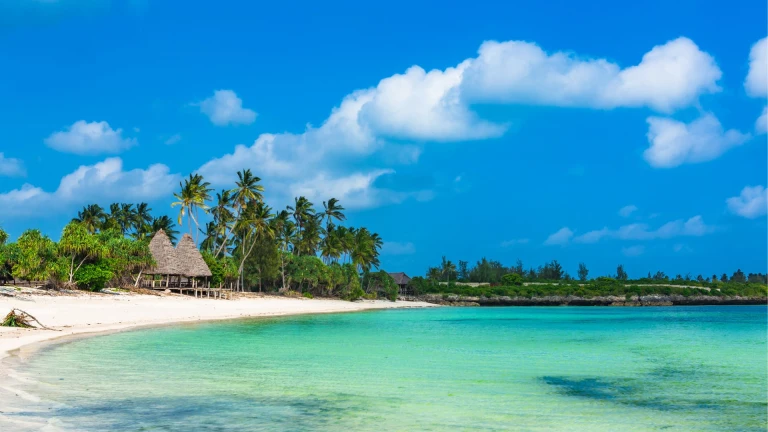 Coral Reefs
The coral reefs around Zanzibar are teeming with marine life, offering fantastic opportunities for snorkeling and diving. The Mnemba Atoll, a marine conservation area, is a prime example.
Spice Plantations
Zanzibar is known as the "Spice Island" due to its rich history of spice production. A visit to one of the spice plantations is a unique and aromatic experience, allowing you to learn about and savor exotic spices like cloves, nutmeg, and cinnamon.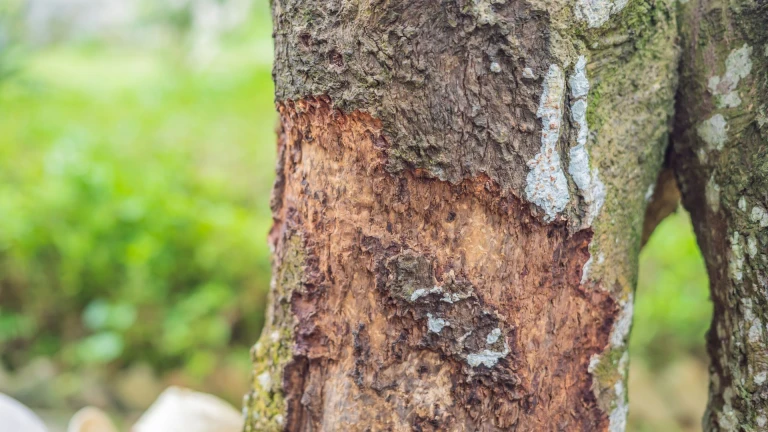 Jozani Chwaka Bay National Park
For a taste of the wild, Zanzibar boasts the Jozani Chwaka Bay National Park, home to the rare and endemic Red Colobus Monkey. Exploring the lush mangroves and forests in the park is a memorable experience.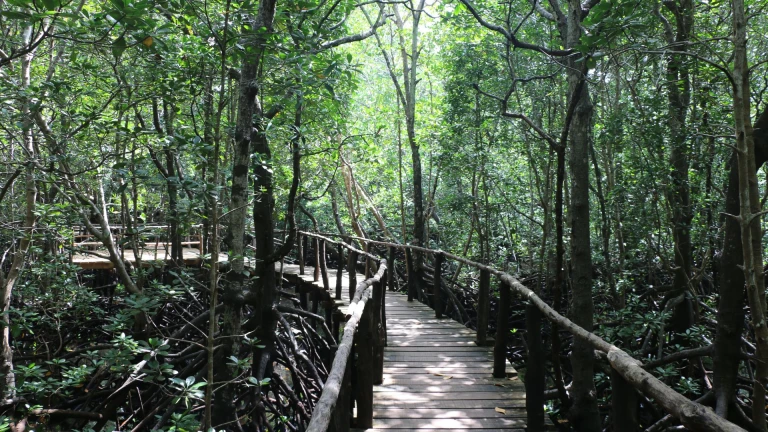 History and Culture
One of Zanzibar's most captivating features is its history and culture, which sets it apart from the Maldives:
Stone Town
Stone Town, a UNESCO World Heritage Site, is the historical heart of Zanzibar. Its narrow winding streets, Arabic-style architecture, and bustling markets are reminiscent of a bygone era.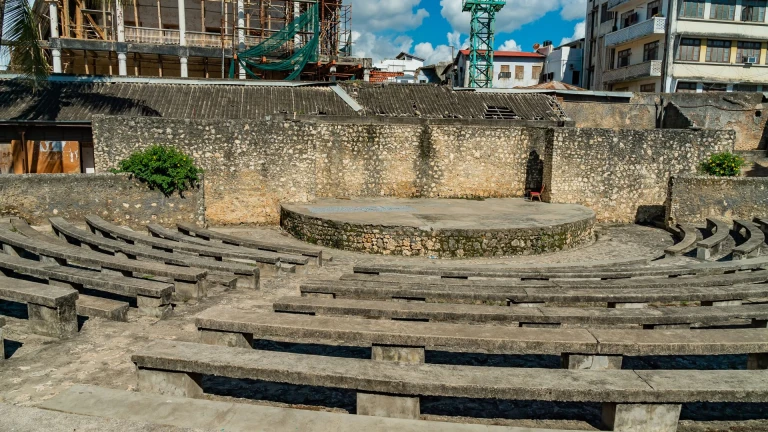 Swahili Culture
The Swahili culture in Zanzibar is rich and vibrant, with its own language, cuisine, and traditions. Engaging with the local community provides a unique cultural experience.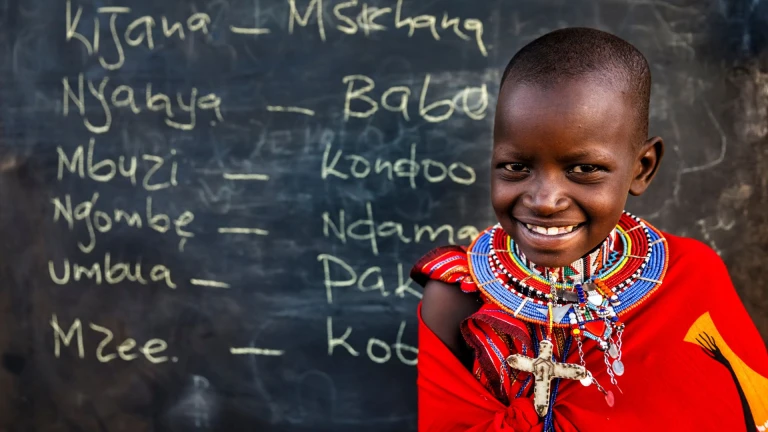 Activities and Adventures
While the Maldives is often synonymous with relaxation, Zanzibar offers a wide range of activities and adventures for those seeking an active vacation:
Water Sports
Zanzibar is a paradise for water sports enthusiasts, offering opportunities for kiteboarding, windsurfing, and deep-sea fishing.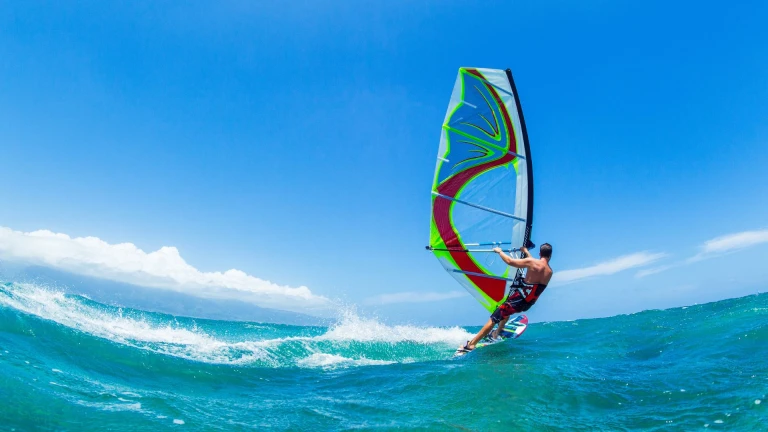 Safari Excursions
Zanzibar's proximity to the African mainland makes it a great base for exploring Tanzania's renowned national parks, such as Serengeti and Ngorongoro Crater.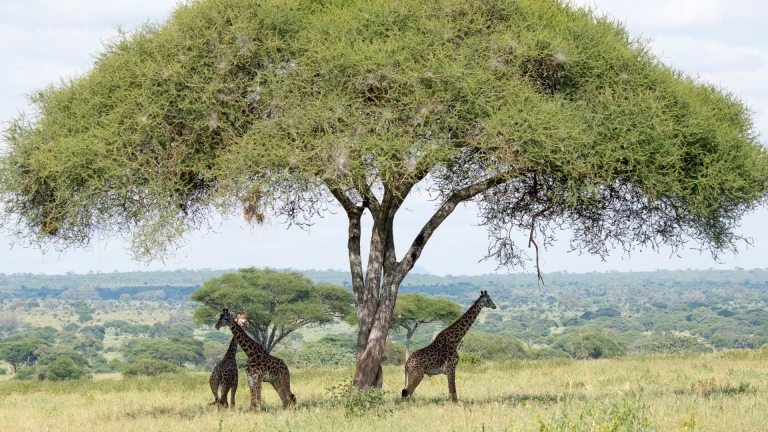 Dhow Cruises
Experience the romance of a traditional dhow cruise, complete with sunset views and freshly caught seafood dinners.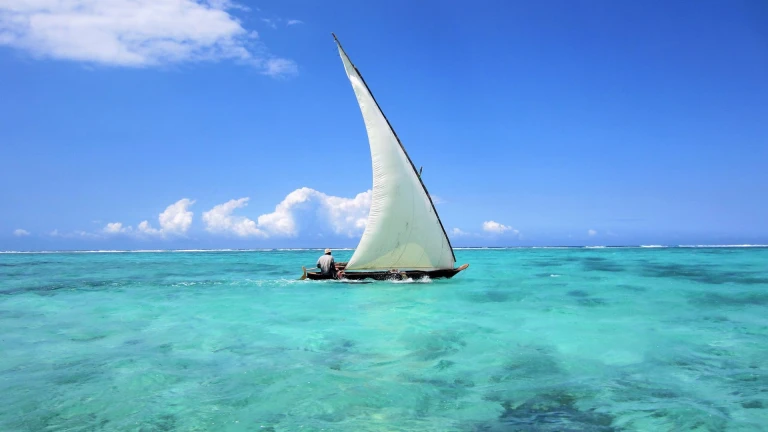 Accommodation and Luxury
While the Maldives is famous for its luxurious overwater bungalows, Zanzibar offers a unique range of accommodation options: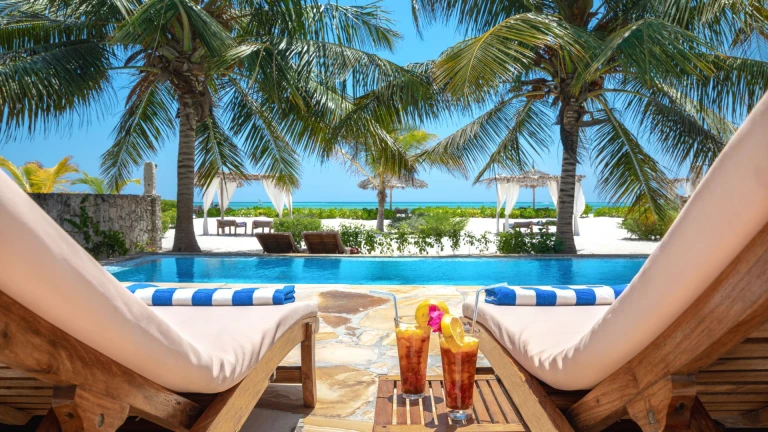 Boutique Lodges: Zanzibar is home to numerous boutique lodges and resorts, each offering a distinct atmosphere and a blend of luxury and cultural authenticity.

Private Villas: Many resorts in Zanzibar offer private villas with plunge pools and direct beach access, providing a luxurious and intimate experience.

Eclectic Choices: Zanzibar's accommodation choices range from eco-friendly lodges to opulent beachfront resorts, catering to a variety of tastes and budgets.
Cuisine
Zanzibari cuisine is a tantalizing fusion of African, Arab, Indian, and European flavors: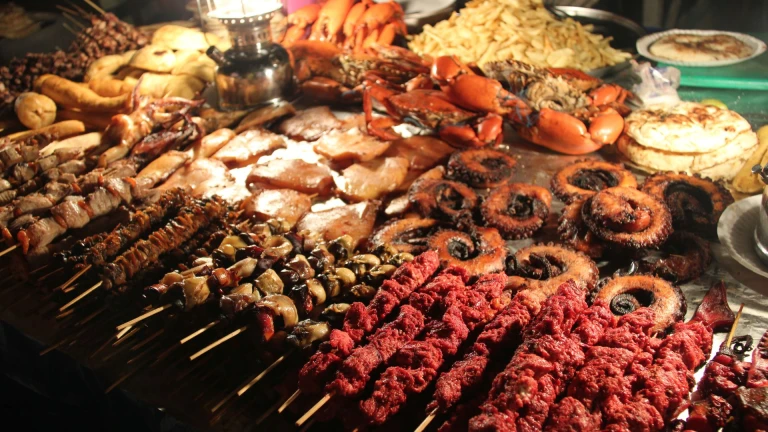 Spice-Infused Dishes: The use of the island's famous spices in dishes like biryani, pilau, and Zanzibar pizza is a culinary delight.
Seafood: Zanzibar's coastal location ensures a continuous supply of fresh seafood, offering a seafood lover's paradise.
Street Food: The Forodhani Gardens in Stone Town come alive at night with food stalls selling a variety of local dishes, making it an ideal place for a gastronomic adventure.
Sustainability and Responsible Tourism
Zanzibar is actively promoting sustainability and responsible tourism initiatives to preserve its natural beauty and cultural heritage. Visitors can participate in eco-friendly activities and support local communities to make a positive impact during their stay.
Also Read: Top 10 Epic Cruising Destinations in India 2023
In summary, Zanzibar offers a captivating alternative to the Maldives for your next island escape. Its diverse natural beauty, rich history and culture, a wide range of activities, unique accommodations, tantalizing cuisine, and commitment to sustainability all make it a top contender for your next tropical adventure. Whether you seek relaxation, adventure, or a cultural experience, Zanzibar has it all, making it a destination worth exploring. So, consider Zanzibar as your next island escape, and prepare to be enchanted by this Indian Ocean paradise.