India, with its vast and diverse coastline, offers scuba divers an underwater wonderland waiting to be explored. From the pristine coral reefs of the Andaman Islands to the historic shipwrecks off Goa's shores, the country boasts a treasure trove of marine biodiversity and underwater adventures.
If you're a scuba enthusiast or an aspiring diver, India's coastal paradises are the perfect destinations for your next diving expedition. Here's your ultimate guide to these underwater havens.
1. Andaman and Nicobar Islands: Coral Paradise of the East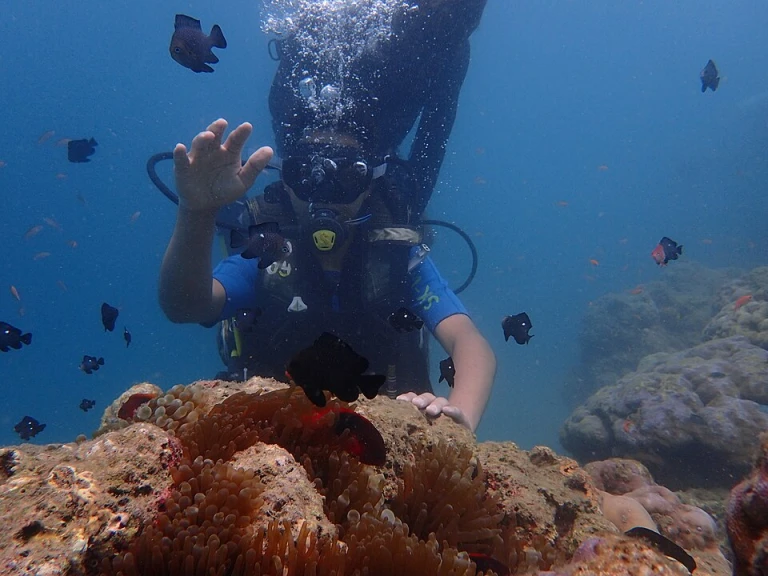 scuba diving in Andaman and Nicobar
The Andaman and Nicobar Islands, located in the Bay of Bengal, are renowned for their crystal-clear waters and vibrant coral reefs. Havelock Island, now known as Swaraj Dweep, is one of the most popular diving destinations here. With dive sites like Lighthouse, Aquarium, and Elephant Beach, divers can explore a rich marine life, including manta rays, turtles, and a variety of coral species. The diving season runs from October to May when visibility is at its best.
2. Lakshadweep: A Hidden Gem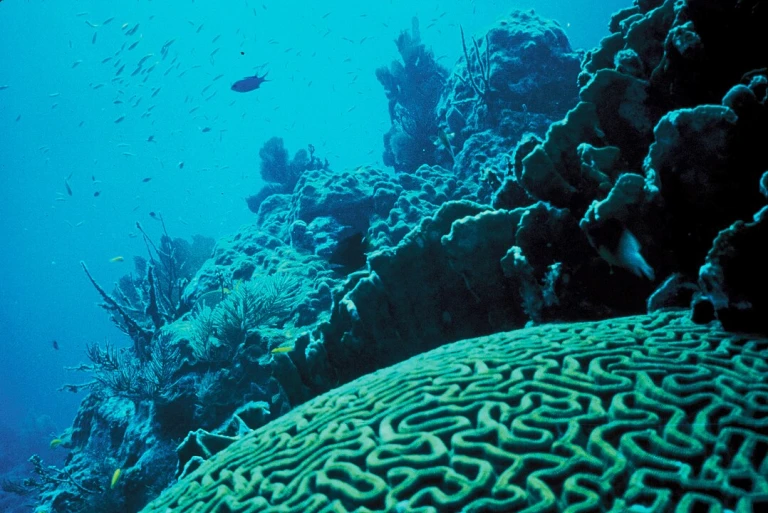 Coral Reef near Bangaram Island, Lakshdweep
Lakshadweep, a remote archipelago in the Arabian Sea, is another Indian gem. The region's isolation has preserved its marine life, and it's a fantastic spot for experienced divers. Agatti Island and Bangaram Island offer an array of dive sites with jaw-dropping coral formations and a chance to spot schools of colorful fish and sharks. The best time to dive in Lakshadweep is from October to April.
3. Goa: Shipwrecks and More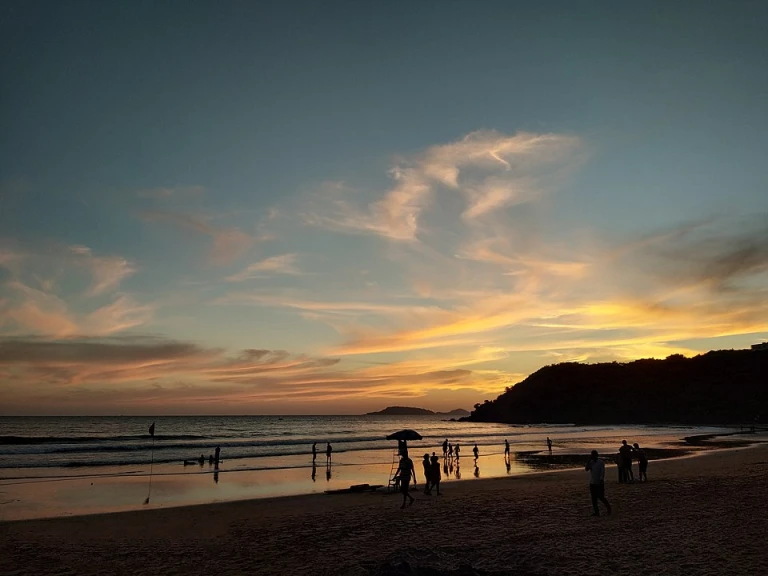 Bogmalo beach, Goa
While Goa is famous for its beaches and nightlife, it's also a fantastic destination for scuba diving. The waters off Goa's coast are home to some interesting shipwrecks, including the Suzy's Wreck and the Davy Jones Locker. These underwater time capsules attract divers looking to explore history beneath the waves. The diving season in Goa is more extended, running from October to May.
Read more: Top 12 Adventure Sports in Goa 2023
4. Pondicherry: The French Connection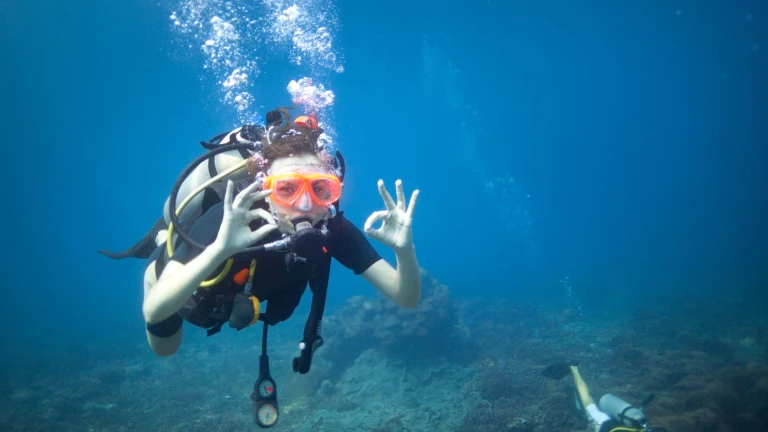 Pondicherry scuba diving
Pondicherry, with its French colonial charm, offers a unique diving experience on India's eastern coast. The waters around Pondicherry are home to artificial reefs and a diverse range of marine life. The city's unique underwater sculptures at Temple Reef and The Hole, along with colorful coral gardens, make it a popular destination for divers. You can dive in Pondicherry throughout the year, but the best conditions are typically from September to April.
5. Netrani Island: Karnataka's Hidden Jewel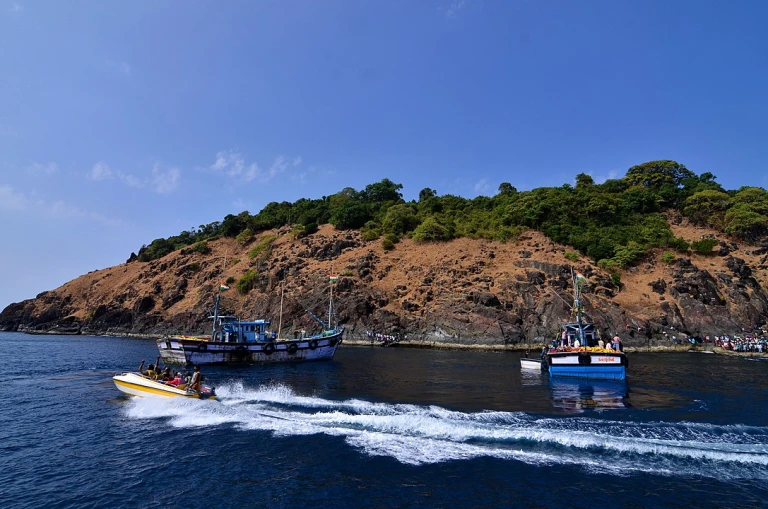 Netrani Island
Netrani Island, also known as Pigeon Island, is a small yet remarkable destination for scuba diving located off the coast of Karnataka. The island boasts a thriving marine ecosystem with opportunities to spot whale sharks, turtles, and a variety of coral species. The diving season here is relatively short, generally from November to April.
6. Kerala: Dive Along the Malabar Coast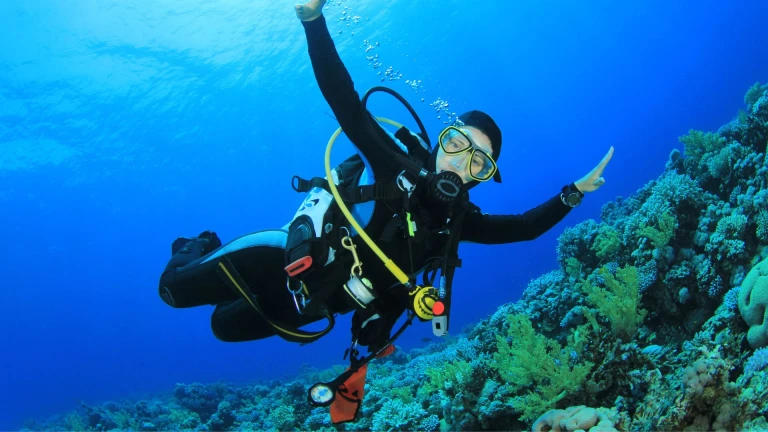 Malabar Coast
Kerala, known for its serene backwaters and lush landscapes, also has emerging scuba diving destinations. Varkala and Kovalam are gaining popularity among divers. The diverse underwater topography, including rocky outcrops and coral reefs, makes for exciting dives. The diving season in Kerala runs from November to April.
Read more: Discover Incredible Places to Visit for an Amazing Kerala Trip in 2023
7. Maharashtra: Adventure off Konkan Coast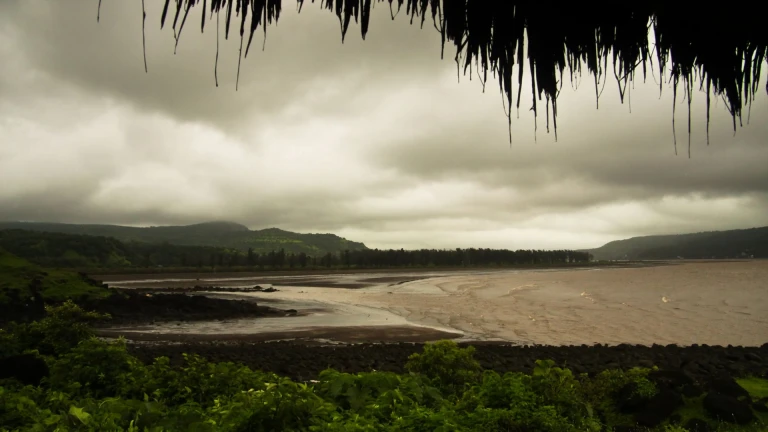 Konkan Coast
The Konkan coast of Maharashtra is another hidden gem for divers. Places like Tarkarli and Malvan offer great diving experiences. You can explore unique sites like the famed Sindhudurg Fort and the vibrant coral gardens. The best time to dive here is from October to May.
8. Tamil Nadu: History and Marine Life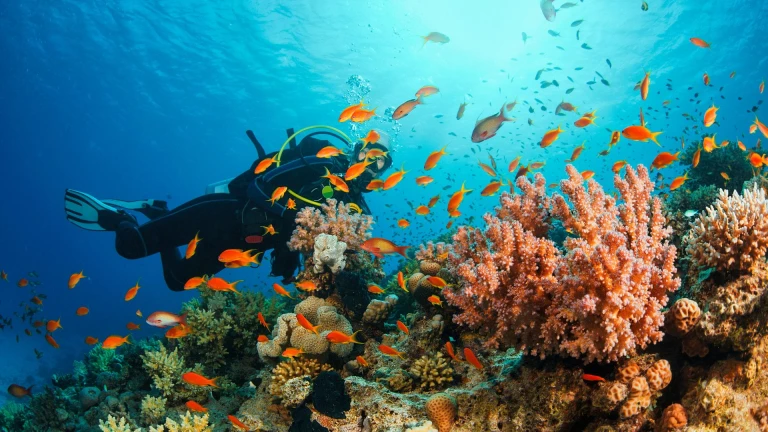 Scuba Diving
Tamil Nadu offers a mix of history and marine biodiversity for divers. Sites like Puducherry (formerly known as Pondicherry) and Rameswaram are known for their rich underwater ecosystems. Rameswaram, in particular, is famous for the Ghost Town, where you can dive among the remains of a submerged town. The diving season varies depending on the location but is generally from October to April.
Diving Tips and Conservation
As you embark on your scuba diving adventures in India, keep a few tips in mind:
Certification: Ensure you have the necessary scuba diving certification and experience, as some sites may have challenging conditions.

Marine Conservation: Respect the marine environment. Avoid touching or damaging coral reefs and marine life. Be a responsible diver.

Local Operators: Choose reputable dive operators with experienced instructors and well-maintained equipment.

Safety: Always prioritize safety. Follow dive plans, stay within your depth limits, and be aware of your surroundings.

Weather: Keep an eye on weather conditions, especially during the monsoon season, and plan your dives accordingly.
India's coastal paradises offer a kaleidoscope of marine life and underwater landscapes waiting to be explored. Whether you're a beginner or an experienced diver, these destinations provide an unforgettable diving experience that combines natural beauty, history, and adventure. So, gear up, dive in, and discover the underwater treasures of India's coastal waters.