India is a land of diverse and awe-inspiring natural beauty, and Bharatpur National Park is a testament to this. Nestled in the northwestern state of Rajasthan, this park, also known as Keoladeo National Park, is a UNESCO World Heritage site and a paradise for nature lovers and birdwatchers.
In this comprehensive travel guide, we'll take you on a journey through the fascinating world of Bharatpur National Park, from its history and diverse wildlife to essential tips for your visit.
Read more: Bandipur National Park: Your Ultimate Guide to Wildlife Exploration
Exploring Bharatpur National Park
A Glimpse of History: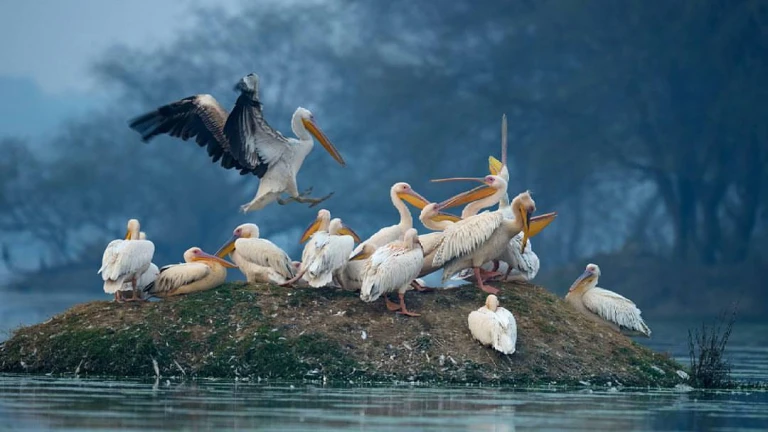 Bharatpur National Park
Bharatpur National Park was once the private hunting ground of the maharajas of Bharatpur. In 1956, it was declared a bird sanctuary, and in 1981, it achieved the status of a national park. Today, it is celebrated as one of the finest bird sanctuaries in the world, attracting bird enthusiasts and wildlife photographers from all corners of the globe.
Rich Biodiversity:
The park is renowned for its diverse avian population. During the winter months, Bharatpur becomes a temporary home to thousands of migratory birds, making it a must-visit destination for birdwatchers. You can spot an array of species, including herons, storks, pelicans, and the strikingly colorful Indian Saras Crane. The park is also home to a variety of animals, including sambar, chital, and nilgai.
Landscape and Scenery: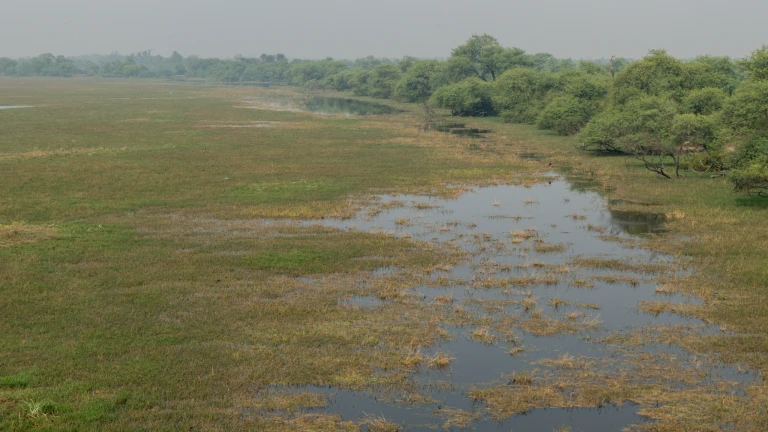 Bharatpur National Park
Bharatpur National Park is a mosaic of wetlands, grasslands, woodlands, and marshes. The park's picturesque surroundings are teeming with natural beauty, creating a perfect setting for both wildlife enthusiasts and nature photographers.
Must-See Attractions
Bird Watching Hide:

Bharatpur National Park

Visit the numerous bird hides and watchtowers located strategically throughout the park for close encounters with the avian residents.

Keoladeo Temple:

Keoladeo Temple, Img: ApniSanskriti

Explore the Keoladeo Temple, which is dedicated to Lord Shiva and adds a touch of spirituality to your wildlife adventure.

Rajasthan Forest Lodge:

Rajasthan Forest Lodge, Brahmaputra Img: Holidify

Stay at the Rajasthan Forest Lodge, offering a unique experience with accommodations located inside the park.

Nature Walks: Take guided nature walks to understand the local flora, fauna, and the park's unique ecosystem.
Practical Tips for Your Visit
Best Time to Visit: The park is at its vibrant best from October to March when the migratory birds arrive.

Entry Fees: Check the entry fees and camera charges, which may vary for Indian and foreign visitors.

Local Guides: Hiring a local guide is highly recommended for a richer wildlife experience.

Weather: Be prepared for varying weather conditions, as Rajasthan can be quite hot during the daytime.

Binoculars and Cameras: Don't forget your binoculars and cameras to capture the stunning birdlife.
How to Reach Bharatpur National Park
By Air: The nearest airport is Agra (56 km), and you can also consider Delhi (176 km) for better flight connectivity.

By Train: Bharatpur Junction is well-connected to major cities like Delhi, Mumbai, and Jaipur.

By Road: The park is easily accessible by road, and you can hire a taxi or use public transportation from nearby cities.
Preserving Nature's Beauty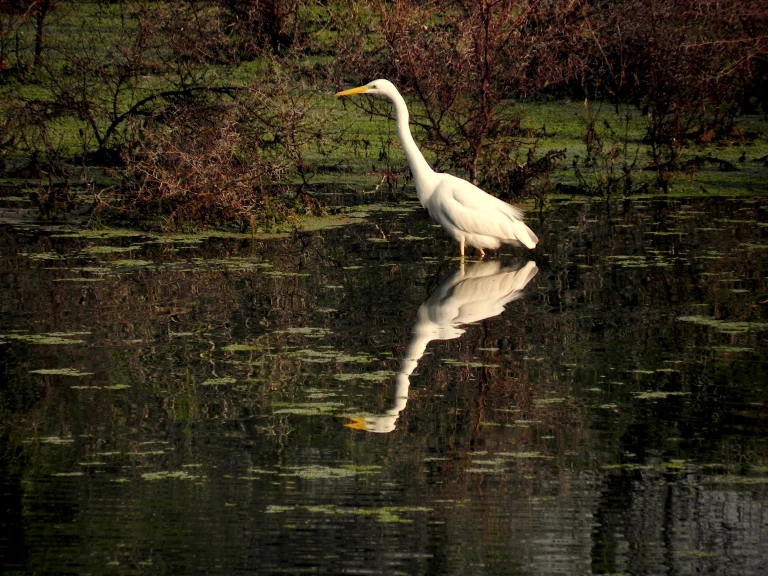 Bharatpur National Park
Bharatpur National Park is not just a place to observe and appreciate the wonders of nature but also a reminder of the importance of conservation. This UNESCO World Heritage site is a treasure trove of biodiversity that deserves our respect and protection.
So, if you're a wildlife enthusiast, nature lover, or someone seeking a peaceful escape from the chaos of everyday life, Bharatpur National Park is the perfect destination. Plan your trip and let this extraordinary sanctuary unveil the magic of the natural world right before your eyes.
Read more: Spotting Tigers in Ranthambore National Park: Expert Tips