Nestled in the picturesque southern state of Karnataka, India, Bandipur National Park is a natural paradise that beckons wildlife enthusiasts and nature lovers from around the world. Renowned for its rich biodiversity, lush landscapes, and abundant wildlife, this protected area offers a unique opportunity to experience the untamed beauty of nature. In this comprehensive travel guide, we will take you on a virtual journey through Bandipur National Park, helping you plan an unforgettable wildlife exploration adventure.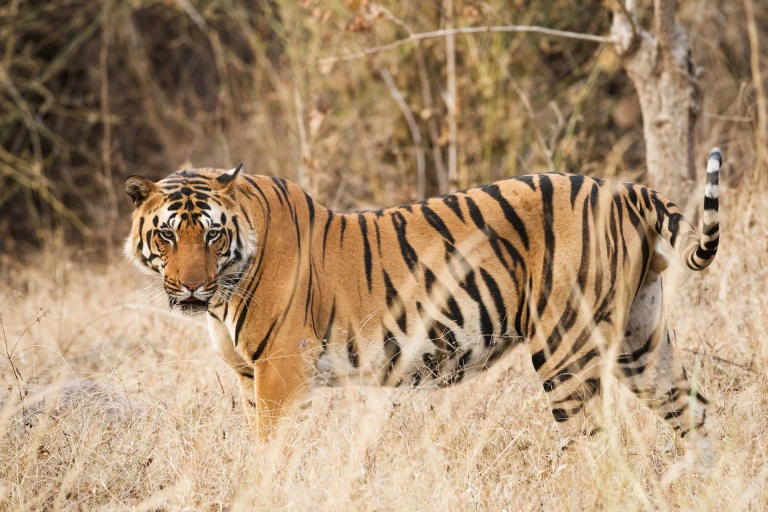 Travel Directions to Bandipur National Park:
By Air:
The nearest airport to Bandipur National Park is Coimbatore International Airport, located approximately 125 kilometers away. You can also consider Bengaluru International Airport, which is around 220 kilometers from the park. From the airport, you can hire a taxi or rent a car to reach Bandipur.
By Train:
The nearest railway station is Mysuru Junction, which is well-connected to major cities like Bangalore, Chennai, and Hyderabad. From Mysuru, you can hire a taxi or take a bus to reach Bandipur, which is approximately 80 kilometers away.
By Road:
Bandipur National Park is well-connected by road. Here are some common routes to reach the park:
From Bangalore: Take the NH275 to Mysuru and then follow the NH766 to reach Bandipur. The total distance is approximately 220 kilometers, and the journey takes around 4-5 hours.

From Mysuru: Drive south on NH766 for about 80 kilometers to reach Bandipur. The journey usually takes around 2-3 hours.

From Ooty: If you're coming from Ooty, take the NH67 and drive south for approximately 48 kilometers to reach Bandipur.
Please note that Bandipur National Park is closed for visitors during the monsoon season (typically from June to September) due to heavy rainfall and flooding. It's advisable to check the tiger reserve's official website, visit Karnataka State tourism's website or contact the Karnataka Forest Department for the latest information on park timings, entry fees, and safari bookings.
Things to Do in Bandipur National Park:
1. Wildlife Safaris:
Bandipur National Park is primarily known for its thrilling wildlife safaris. The park is home to a diverse range of animals, including the majestic Asian elephant, royal Bengal tiger, spotted deer, Indian gaurs (bison), sloth bears, and countless bird species. To witness these magnificent creatures in their natural habitat, consider embarking on a safari adventure. There are two types of safaris available:
Jeep Safaris: These are the most popular choice among visitors. You can hire a jeep and an experienced guide to explore the park during the early morning or late afternoon when wildlife is most active.

The forest department also conducts minibus safaris from 6:15 am to 9 am and 2:15 pm to 5:00 pm.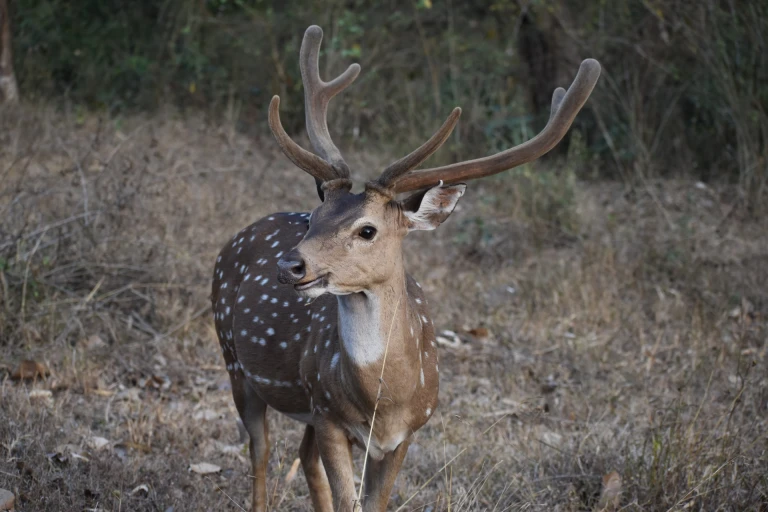 2. Bird Watching:
Bandipur is a haven for bird enthusiasts. The park is home to over 200 species of birds, including the vibrant Indian roller, Malabar pied hornbill, and the elusive crested hawk-eagle. Don't forget your binoculars and a field guide to identify these feathered wonders.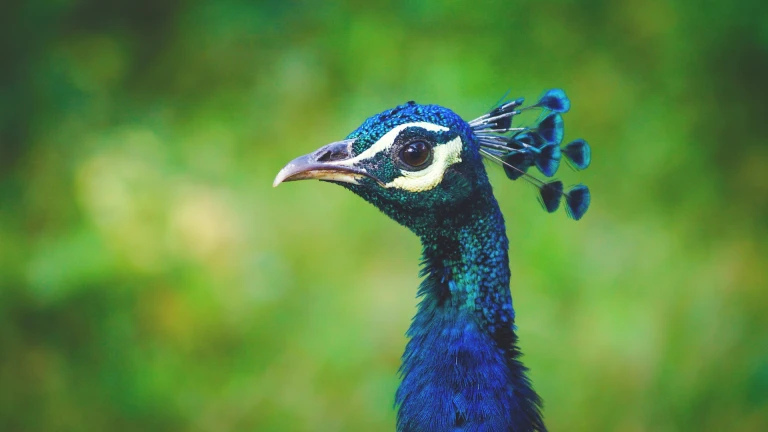 3. Nature Walks and Trekking:
Explore the park on foot by taking guided nature walks or trekking along designated trails. This intimate experience allows you to appreciate the smaller creatures, flora, and the serene beauty of the forest. The Moyar Gorge trek is a popular choice among trekkers.
4. Visit the Bandipur Safari Lodge:
If you're interested in learning more about the park's wildlife conservation efforts, a visit to the Bandipur Safari Lodge is a must. Here, you can attend informative sessions and interact with experts who are dedicated to preserving this natural treasure.
5. Photography:
With its breathtaking landscapes and diverse wildlife, Bandipur National Park offers incredible opportunities for wildlife photography. Whether you're a professional photographer or just enjoy capturing moments, you'll find inspiration at every turn.
6. Interpretation Centre
Visit the well-maintained Interpretation Centre at the Bandipur National Park's entrance before getting in the jeep and starting your exciting safari. The Centre offers fantastic insights into the area's diverse animals and ecology. The hours of operation are 9:00 am to 5:30 pm.
7. Moyar Gorge
Moyar Gorge, also known as Mysore Ditch or Moyar Canyon, is primarily frequented by nature lovers from the Madumalai Wildlife Sanctuary. You may trek or go on a jeep safari to get to the gorge if you want to see the stunning scenery that surrounds it. The gorge has piqued the interest of numerous geologists and is as old as 2.5 billion years.
Tour Guide Booking Guidelines:
To maximize your Bandipur National Park experience, it's advisable to book a knowledgeable tour guide who can enhance your wildlife exploration. Here are some guidelines for booking a tour guide:
1. Authorized Guides:
Ensure that the tour guide you hire is authorized and licensed by the Karnataka Forest Department. Authorized guides are well-trained and knowledgeable about the park's flora and fauna.
2. Check Reviews:
Before finalizing a guide, read online reviews or seek recommendations from fellow travelers. This can help you choose a guide with a good track record of providing informative and enjoyable tours.
3. Customized Tours:
Discuss your interests and preferences with the guide beforehand. They can tailor the tour to focus on specific wildlife or natural features you want to see.
4. Respect for Wildlife: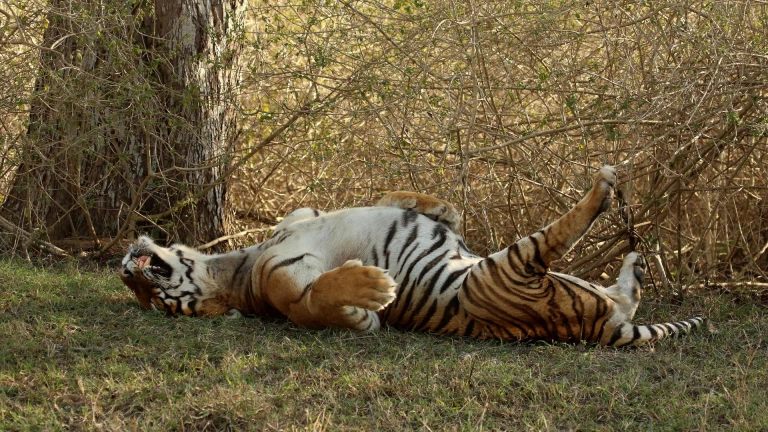 Choose a guide who emphasizes the importance of responsible wildlife viewing. Guides should prioritize the safety and well-being of the animals while ensuring an enriching experience for visitors.
5. Availability:
Book your guide in advance, especially during the peak tourist season (October to May). This ensures you get the guide of your choice and don't miss out on the safari experience.

Bandipur National Park stands as a testament to India's commitment to wildlife conservation and offers a unique opportunity to connect with nature's wonders. Whether you're a wildlife enthusiast, nature lover, or simply seeking an escape from the hustle and bustle of city life, Bandipur has something extraordinary to offer. From thrilling wildlife safaris to serene nature walks, from luxurious resorts to budget-friendly lodges, this national park has it all. So, pack your bags, grab your camera, and get ready for an unforgettable wildlife exploration adventure in the heart of Bandipur National Park. Your journey into the wild awaits!
Discover more of India's UNESCO heritage sites!