The Philippines, a tropical paradise in Southeast Asia, offers Indian travelers a unique blend of natural beauty, rich culture, and warm hospitality. With its stunning beaches, lush landscapes, and vibrant cities, the Philippines has become an increasingly popular destination for Indian tourists. In this travel guide, we'll provide essential information for Indian travelers planning a visit to the Philippines, including visa requirements, COVID-19 guidelines, flight options, weather insights, currency information, accommodation choices, transportation options, must-visit tourist attractions, and delicious local dishes to savor.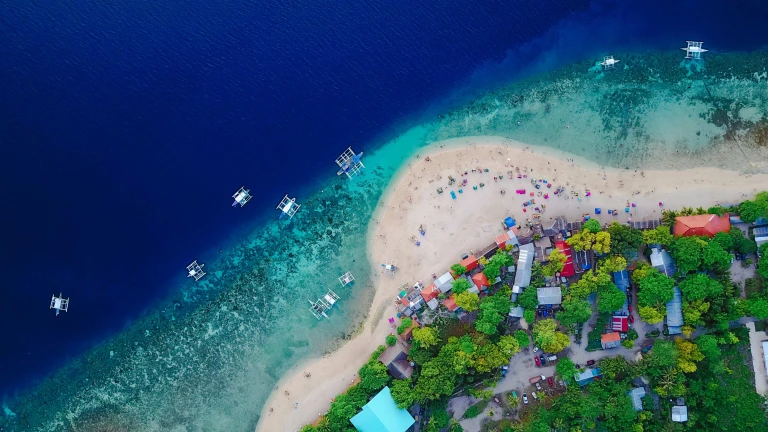 Can I travel to the Philippines from India?
Yes, the Philippines is fully open to Indian travelers, welcoming both tourists and business travelers. As of my last knowledge update in September 2021, there were no specific travel advisories for Indian nationals visiting the Philippines. However, please check the latest travel advisories from the official sources before planning your trip.
Visa Requirements for Indian travelers to the Philippines
1. Tourist Visa:
Duration: Tourist visas for Indians are typically issued for a duration of 30 days or 59 days, depending on your choice and the discretion of the Philippine Embassy or Consulate.

Sponsorship: Indian tourists can apply for a tourist visa directly through the nearest Philippine Embassy or Consulate or through accredited travel agencies. A sponsor in the Philippines is not typically required for a tourist visa.

Extensions: You can extend your stay in the Philippines while on a tourist visa, but you must apply for an extension at the Bureau of Immigration in the Philippines.
2. Business Visa:
Duration: Business visas are available for Indian nationals traveling for business purposes and are typically issued for 59 days.

Requirements: You may need to provide a letter of invitation from a Filipino company or organization, stating the purpose and duration of your visit, among other supporting documents.
3. Balikbayan Visa:
Duration: The Balikbayan visa, also known as the "Return Visa," is available for Indian nationals who have former Filipino citizenship or are married to a Filipino citizen. It allows for a one-year stay in the Philippines.
General Visa Requirements:
A passport with a minimum validity of six months from the date of entry.

Completed visa application form.

Passport-sized photographs.

Proof of sufficient funds to cover your stay.

Proof of onward or return flight tickets.

Travel itinerary and hotel reservation.

Visa fee payment.COVID-19 Info & Vaccination Requirements
Check the latest COVID-19 guidelines and vaccination requirements for travelers to the Philippines on the official government website or with your airline before departure. These requirements can change frequently, so it's crucial to stay updated.
Which Flights go to the Philippines from India?
International airports in the Philippines include Manila Ninoy Aquino International Airport (MNL) and Cebu-Mactan International Airport (CEB). As of my last update, airlines like Air India, IndiGo, and Singapore Airlines offered direct flights from major Indian cities like Delhi, Mumbai, and Chennai to Manila. Other common airline options with one connection include Cathay Pacific, Emirates, and Qatar Airways. Here is a list of flying options from major Indian cities to the Philippines:
From Delhi:
Air India - Direct flights to Manila.

Emirates - One-stop flights via Dubai to Manila.

Qatar Airways - One-stop flights via Doha to Manila.

Cathay Pacific - One-stop flights via Hong Kong to Manila.
From Mumbai:
Philippine Airlines - Direct flights to Manila.

Emirates - One-stop flights via Dubai to Manila.

Qatar Airways - One-stop flights via Doha to Manila.

Cathay Pacific - One-stop flights via Hong Kong to Manila.
From Chennai:
Air Asia - Direct flights to Manila.

Scoot - Direct flights to Manila via Singapore.

Emirates - One-stop flights via Dubai to Manila.

Qatar Airways - One-stop flights via Doha to Manila.

Cathay Pacific - One-stop flights via Hong Kong to Manila.
Best time to visit the Philippines
Peak Season: November to April (Dry Season - Best for Beach Vacations)
The period from November to April marks the peak season in the Philippines. During this time, the weather is characterized by dry and sunny days, making it the perfect time for beach vacations, island hopping, and outdoor activities. The temperatures are generally pleasant, ranging from 25°C to 32°C (77°F to 90°F), making it comfortable for travelers to explore the country.
This season is ideal for those looking to visit popular beach destinations like Boracay, Palawan, and Cebu, as the crystal-clear waters and white sandy beaches are at their best. Water sports enthusiasts, such as snorkelers and divers, will find this season particularly inviting, with excellent visibility underwater.
Shoulder Season: May to July (Hot and Humid with Occasional Rain) From May to July, the Philippines experiences the shoulder season. During this period, temperatures tend to rise, and the weather becomes hot and humid. Daytime temperatures can reach up to 35°C (95°F), and there is an increase in humidity levels. While the weather is generally sunny, occasional rain showers and thunderstorms can occur, especially in the afternoons and evenings.
Travelers visiting during the shoulder season should be prepared for higher humidity levels and the possibility of short rain showers. However, this time is still suitable for beach vacations and outdoor adventures. It's a great opportunity to explore the country's lush landscapes and experience local festivals and cultural events.
Off Season: August to October (Monsoon Season with Frequent Rainfall) The months of August to October mark the off-season in the Philippines, primarily due to the southwest monsoon or "habagat." This season is characterized by frequent rainfall, strong winds, and the occasional typhoon. While not ideal for beachgoers and water sports enthusiasts, it can be a unique experience for those interested in a different aspect of the Philippines.
During the off-season, the country's landscapes become lush and vibrant, and nature enthusiasts can enjoy the flourishing flora. However, it's essential to be aware of the potential for typhoons and heavy rainfall, which can lead to flooding and travel disruptions in certain areas. Travelers should check weather updates and advisories regularly and plan their itineraries accordingly.
Currency Information of the Philippines
The currency used in the Philippines is the Philippine Peso (PHP). Credit cards are widely accepted in major cities, but it's advisable to carry some cash for smaller establishments and rural areas.
Stay Options
Tourists in the Philippines can choose from a range of accommodations, including luxury resorts, budget hotels, guesthouses, and vacation rentals.
The Philippines offers a wide range of stay options to cater to the diverse preferences and budgets of travelers. Here's an elaboration on the types of stay options you can find in the country:
Luxury Resorts: The Philippines boasts numerous world-class luxury resorts, especially in beach destinations like Boracay, Palawan, and Cebu. These resorts often feature private villas, stunning oceanfront views, spa facilities, and a range of dining options.

Budget Hotels: Budget-conscious travelers can find a variety of affordable hotels and guesthouses throughout the Philippines.

Hostels: Backpackers and solo travelers often opt for hostels, which offer dormitory-style accommodations with shared facilities.

Vacation Rentals: Airbnb and other vacation rental platforms have gained popularity in the Philippines. You can rent apartments, cottages, or even entire homes, which is an excellent choice for families or groups of friends looking for more space and flexibility.

Homestays: Experience Filipino hospitality firsthand by staying with local families.

Eco-Friendly Lodges: If you're passionate about sustainable travel, you'll find eco-friendly lodges and resorts in the Philippines that prioritize environmental conservation.

Glamping: For a unique outdoor experience with a touch of luxury, consider glamping. Glamping sites can be found in various scenic locations, allowing you to connect with nature without sacrificing comfort.

Floating Cottages: In some places like Palawan, you can stay in floating cottages on serene lakes or rivers. These unique accommodations offer tranquility and breathtaking views.

Cultural Immersion Centers: In rural areas, cultural immersion centers provide travelers with the chance to experience indigenous cultures and traditions. You can stay in traditional huts and participate in local activities.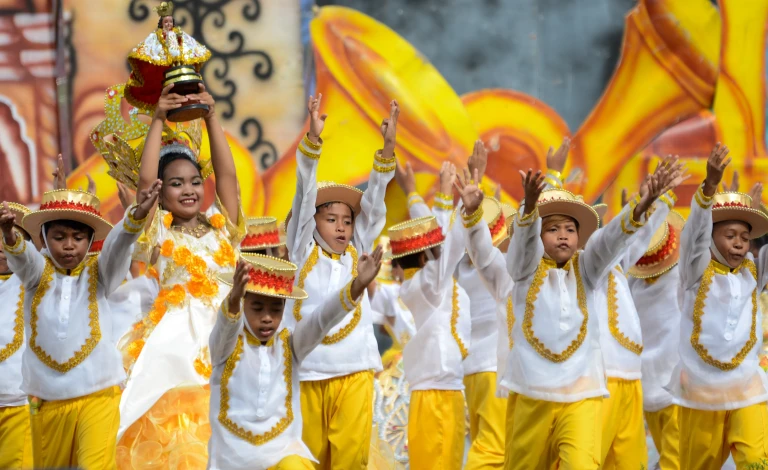 Getting around in the Philippines
Airport Transfers: Taxis, shuttle services, and ride-hailing apps like Grab are available at airports.

Trains: Limited train networks; mostly in Metro Manila.

Cabs: Taxis are a common mode of transportation in cities.

Buses: Extensive bus networks connect cities and towns.

Ride-Hailing: Grab is widely used for convenient transportation.
Tourist Attractions in the Philippines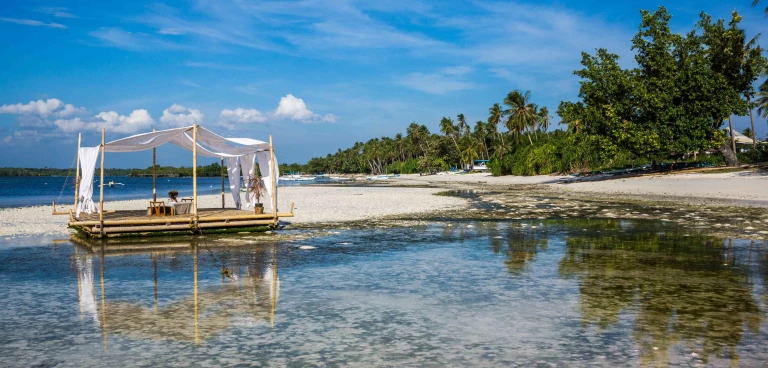 Palawan: Explore the enchanting underground river in Puerto Princesa and the picturesque landscapes of El Nido.

Chocolate Hills, Bohol: Witness over 1,000 cone-shaped hills that turn brown during the dry season.
Must Eat in the Philippines
Adobo: A flavorful dish of chicken or pork marinated in soy sauce, vinegar, and spices.

Sinigang: A sour tamarind soup with shrimp, pork, or fish.

Lechon: A mouthwatering whole roasted pig, often served during celebrations.
Enjoy your trip to the Philippines, where every moment promises a blend of adventure, culture, and natural beauty. As you embark on your journey, allow the Philippines to enchant you with its warm hospitality and stunning landscapes.