Mumbai, often referred to as the "City of Dreams," is a bustling metropolis known for its fast-paced lifestyle, iconic landmarks, and vibrant culture. While the city offers endless opportunities for work and entertainment, its residents often seek an escape from the hustle and bustle.
Just a short distance away, nestled in the serene Sahyadri range, lies Matheran, the nearest hill station to Mumbai. In this Matheran travel guide, we'll explore what makes Matheran a popular getaway for Mumbaikars and travelers alike.
Introduction to Matheran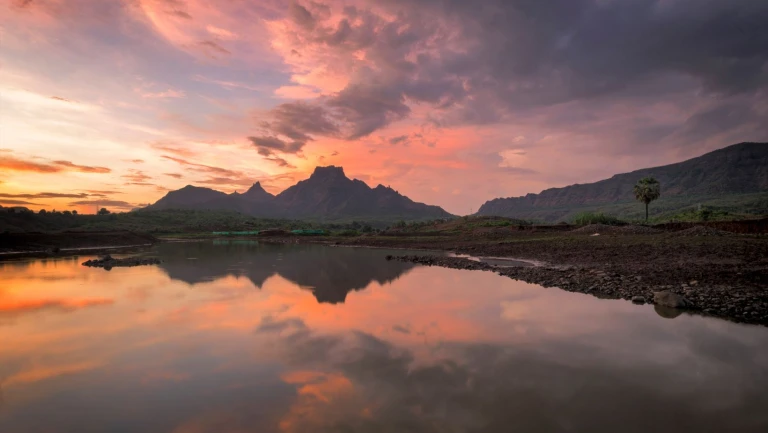 Chandari Fort Matheran
Matheran is a small hill station located approximately 83 kilometers from Mumbai, making it a convenient escape for residents of the city. It is situated in the Raigad district of Maharashtra and is known for its lush greenery, pristine air, and unpolluted surroundings.
What sets Matheran apart from other hill stations is that it is an eco-sensitive zone, and no motorized vehicles are allowed within the town. This means that visitors need to explore the area on foot, horseback, or by hiring a hand-pulled rickshaw, giving Matheran a unique, tranquil ambiance.
How to Reach Matheran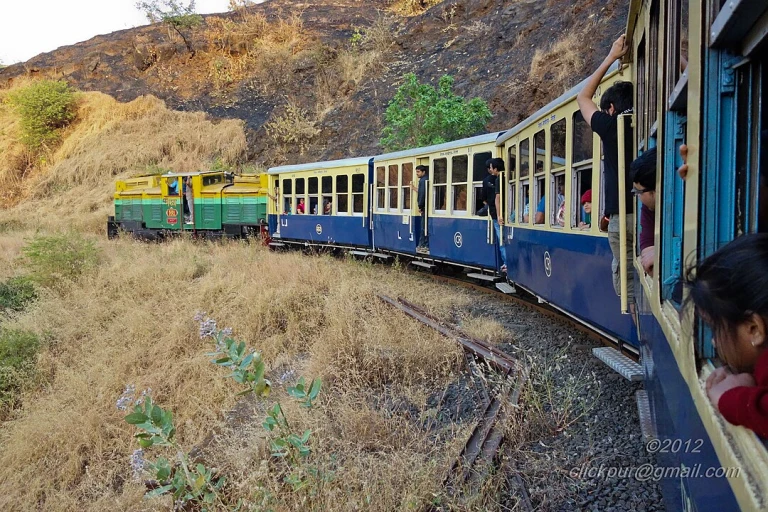 Matheran Train
The nearest airport to Matheran is Chhatrapati Shivaji International Airport (BOM), located in Mumbai. Matheran is approximately 44-47 kilometers away from the airport, and you can reach Matheran from the airport by taking a taxi or a train to Neral.
From Neral, you have the option of taking the Matheran Hill Railway, a UNESCO World Heritage-listed narrow-gauge railway that winds its way up the hill, offering stunning views of the Western Ghats. The toy train ride is an experience in itself, with its quaint charm and slow ascent through dense forests.
Alternatively, you can drive to Dasturi Naka, the entry point to Matheran, but remember that vehicles are not allowed inside the town. From Dasturi Naka, you can either walk or hire a horse or a rickshaw to reach the main market area of Matheran.
Things to Do in Matheran
Matheran offers a range of activities for nature enthusiasts and adventure seekers:
1. Panoramic Views: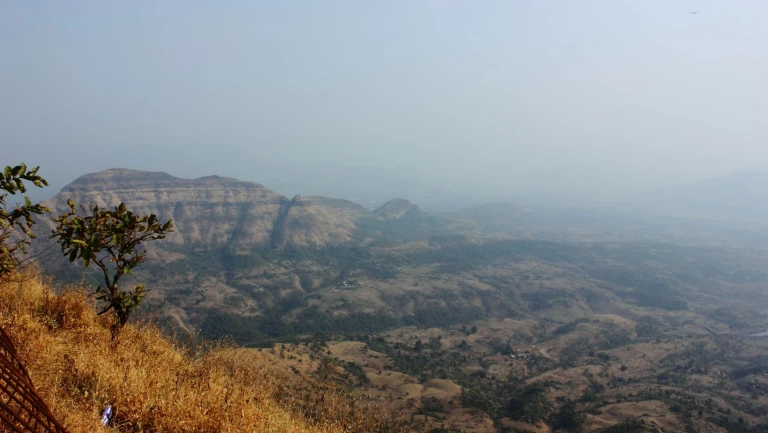 Matheran
Matheran is known for its breathtaking viewpoints. Some of the must-visit viewpoints include Charlotte Lake, Echo Point, Louisa Point, and Sunset Point. These spots provide mesmerizing vistas of the surrounding valleys and hills.
2. Trekking: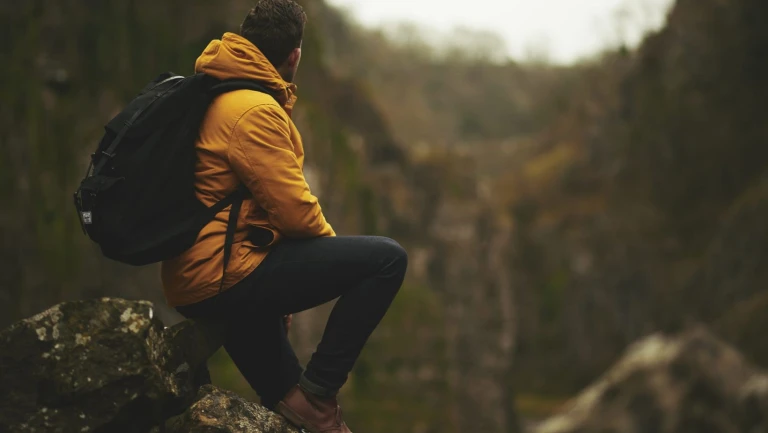 Trekking
Matheran has several trekking trails that allow you to explore the lush forests and enjoy the serene environment. One of the most popular treks is the Garbett Plateau trek, which offers a challenging yet rewarding experience.
3. Horse Riding: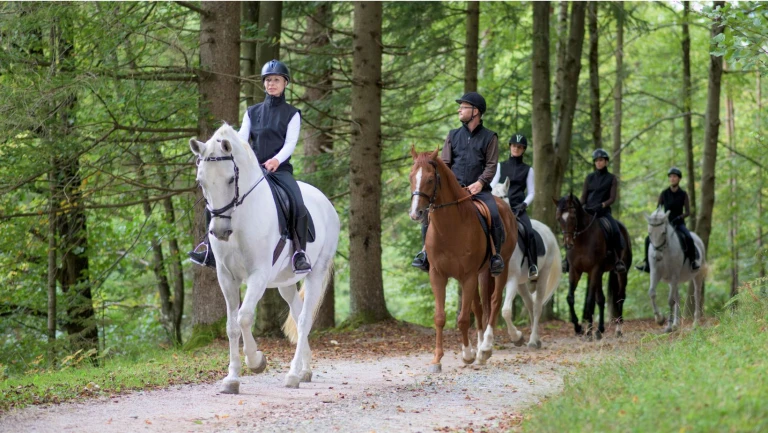 Horse Riding
As motorized vehicles are not allowed, horse riding is a common mode of transportation in Matheran. Tourists can enjoy a horseback ride while exploring the town.
4. Toy Train Ride:
Matheran Toy Train
The Matheran Hill Railway offers a delightful toy train ride, allowing you to soak in the beautiful landscapes as you ascend the hill.
5. Picnicking and Relaxing:
Matheran's verdant landscapes and pleasant weather make it an ideal spot for picnics and leisurely strolls. You can unwind amidst nature, far from the noise and pollution of the city.
6. Shopping:
Matheran has a small market area where you can shop for local products, including leather goods, chikki (a sweet snack), and eco-friendly items.
Best Time to Visit Matheran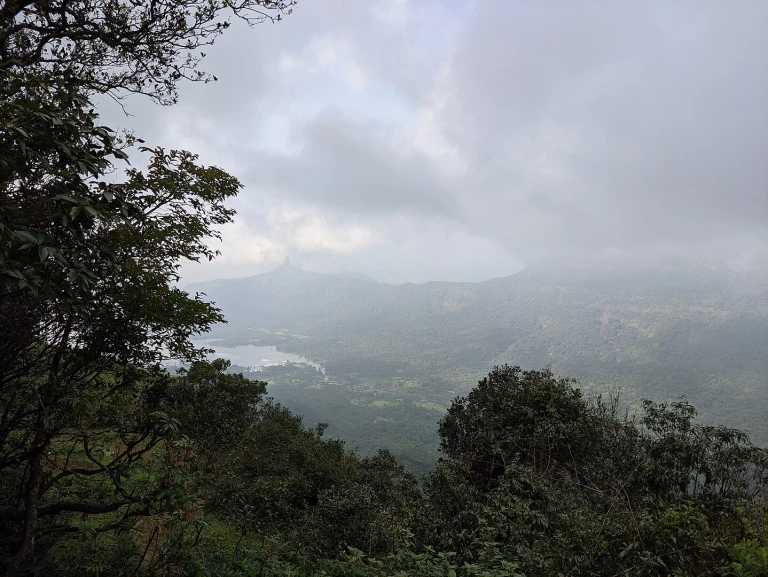 Lord's View Point Matheran
The best time to visit Matheran is during the monsoon season (June to September) when the region comes alive with lush greenery, gushing waterfalls, and pleasant weather. However, the hill station is a year-round destination, and each season has its own unique charm.
Summers (March to May) are cooler than Mumbai, making it a great escape from the scorching heat, while winter (November to February) offers a serene and misty atmosphere.
Accommodation in Matheran
Matheran offers a range of accommodation options, from budget hotels to luxurious resorts. Some popular choices include the Matheran Regency, The Verandah in the Forest, and Usha Ascot. It's advisable to book your accommodation in advance, especially during peak tourist seasons.
Local cuisine
Matheran, besides its natural beauty, also offers a delightful culinary experience. The local cuisine in Matheran reflects the region's Maharashtrian influences, creating a fusion of flavors that will tantalize your taste buds. Here are some must-try local dishes and dining experiences in Matheran:
Puran Poli: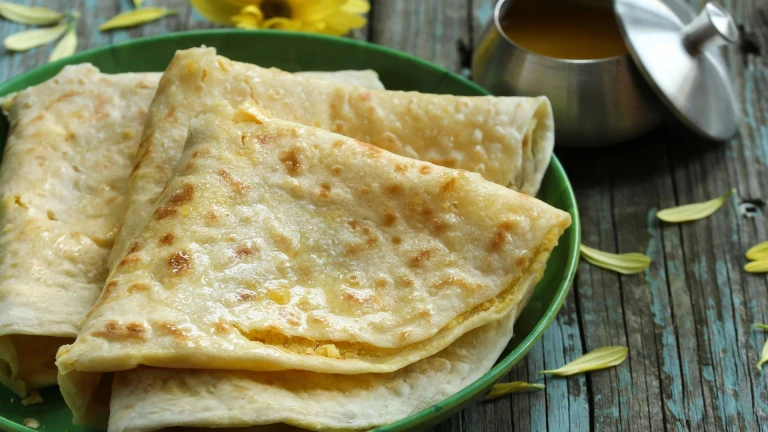 Puran Poli
This traditional Maharashtrian sweet flatbread is a popular treat in Matheran. It's made from wheat flour and stuffed with a sweet mixture of jaggery and gram flour. It's usually served with a dollop of ghee, adding richness and flavor.
Vada Pav: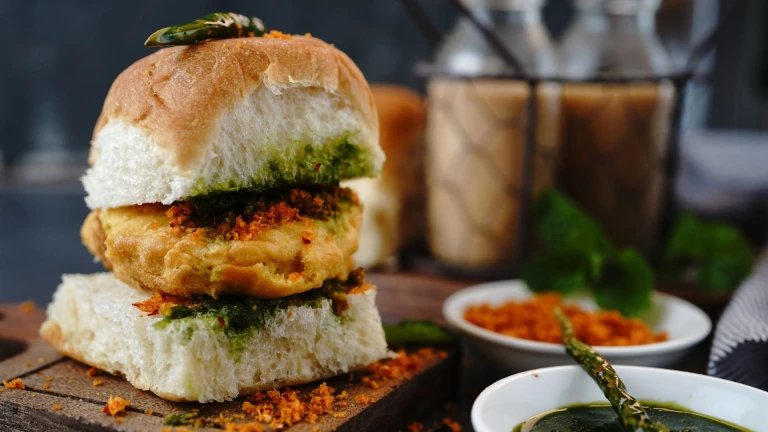 Vada Pav
Often considered the Indian version of a burger, Vada Pav is a Mumbai street food staple that's readily available in Matheran. It consists of a spicy potato fritter (vada) served in a bun.
Bhakri with Pitla: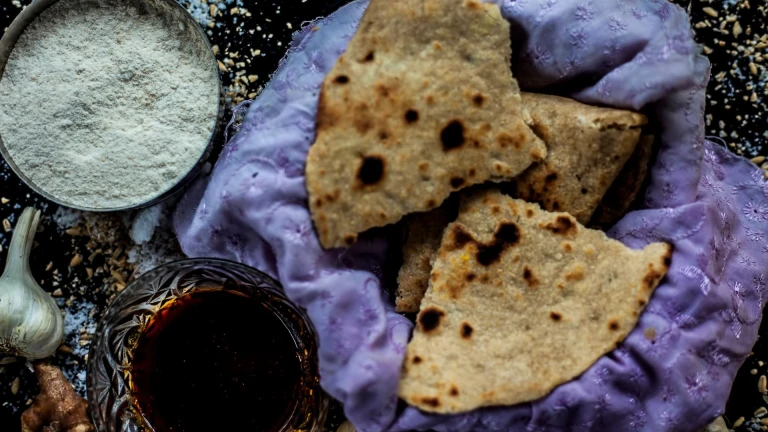 Bhakri
Bhakri is a type of flatbread made from millet flour and is a common accompaniment to Pitla, a spiced gram flour-based curry. This dish offers a taste of rustic Maharashtrian cuisine.
Misal Pav: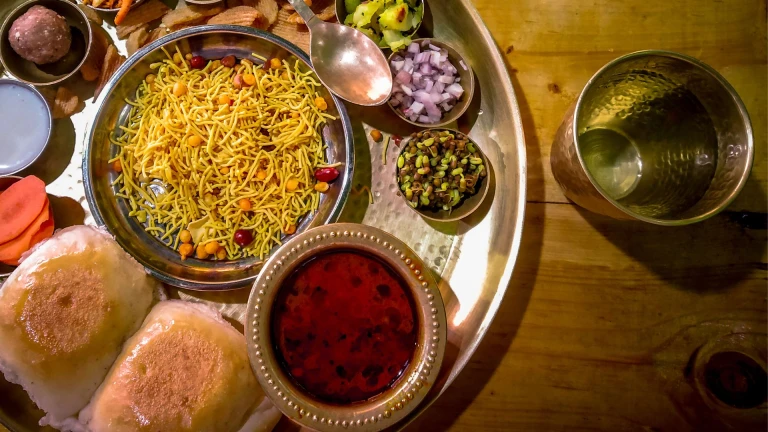 Misal Pav
Another popular Maharashtrian snack, Misal Pav combines sprouted lentils, spicy curry, and pav (bread rolls). It's a flavorful and hearty dish that's sure to satisfy your hunger.
Also Read: 10 most Surreal places in South India