Indians should explore Malaysia for its captivating blend of cultures, breathtaking landscapes, and mouth-watering cuisine. From historical marvels to modern skyscrapers, this nation offers a striking contrast. Shopaholics will delight in its bustling markets, while adventurers can indulge in jungle treks and water sports. Malaysian warmth and hospitality ensure a welcoming stay, and a multitude of festivals add cultural depth. With English widely spoken and affordability across the board, Malaysia promises Indian travellers a memorable and accessible experience.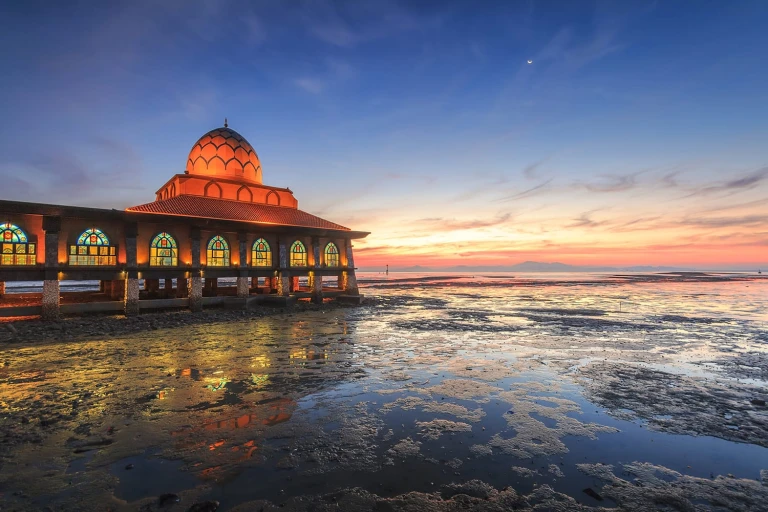 Is a COVID-19 test necessary for Indians visiting Malaysia?
As of September 2023 Malaysia has eliminated all COVID-19 related entry prerequisites. Malaysia is now open to all travelers, irrespective of their vaccination status, and there are no extra testing or quarantine measures in place. However, international visitors might be asked to install the MySejahtera app to display their COVID-19 risk status during their stay. This risk status on the app could be reviewed when entering various premises.

Documents required for Indians visiting Malaysia
1. Valid Passport
2. E-Visa
3. Travel Insurance (Recommended): It can provide valuable coverage in case of unexpected events, medical emergencies, or trip cancellations.
Always double-check visa requirements and entry conditions with the official Malaysian government website as these requirements can change over time.
Visa for Malaysia
Indians must obtain a visa to enter Malaysia. There are two primary methods for obtaining a visa:
Visa on Arrival (VOA): Indians can apply for a Malaysia visa on arrival in 2023. However, the approval for VOA is subject to the discretion of Malaysian immigration authorities. Meeting specific requirements is essential, and the final decision rests with the immigration officer at the entry point. Instances of visa denial and subsequent deportation have occurred, leading to financial losses. Therefore, it's strongly recommended that Indian travellers apply for their visa in advance. The Malaysian Visa on Arrival costs approximately 3744 INR
Malaysia e-Visa for Indians: Alternatively, Indian travellers can apply online for the Malaysia eVisa, which offers convenience. Nevertheless, it's worth noting that the official government website may occasionally face issues during the application process. The Malaysia eVisa for Indians costs 936 INR or a 30-day single-entry trip. Please be aware that these charges can change, and there may be additional visa processing fees for Indian citizens. It's advisable to verify the visa fees before initiating your application.
Documents required for Malaysian e-Visa include
1. Colored Scanned Copy of Passport: Your passport should be valid for at least six months from the date of your entry into Malaysia and should have at least two blank pages.
2. Colored Scanned Photograph: The photograph should measure 35 mm X 45 mm in size and cover 80% of your face.
3. Confirmed Return Flight Tickets
4. Proof of Stay:
- Hotel reservation if you're staying in a hotel.
- Invitation letter and passport or resident permit copy of the inviter if you're visiting family or friends.
5. Covering Letter (For Business Visa)
6. Birth Certificate for Minors:
Ensure that all documents are valid and meet the specific requirements of the Malaysian e-Visa application. Requirements may vary, so it's advisable to double-check with the official Malaysian government website or the relevant consulate for the most up-to-date information before applying.

Ensure that all documents are valid and meet the specific requirements of the Malaysian e-Visa application. Requirements may vary, so it's advisable to double-check with the official Malaysian government website or the relevant consulate for the most up-to-date information before applying.
Typically, eVisa processing takes around 2 business days. The eVisa is valid for 3 months and allows you to stay in the country for 30 days. Please note that eVisas cannot be extended, as per Malaysian Government regulations. Instead, when your visa expires, you'll need to apply for a new one.
Click here to apply for Malaysian e-Visa
How to get to Malaysia from India
Malaysia has multiple airports, but the main international gateway is Kuala Lumpur International Airport (KLIA), one of the largest and busiest airports in Southeast Asia.
Cheapest Flights: Airlines like AirAsia, Malindo Air, and sometimes Air India offer competitive fares for flights from major Indian cities like Delhi, Mumbai, Kolkata, and Bangalore to Kuala Lumpur, Malaysia. Cheapest Flight is from Amritsar, Starting from approximately 6,000 INR
Booking well in advance and being flexible with your travel dates can help you find the cheapest options.
Direct flight options from India to Malaysia, serving different airports in Malaysia :
Kuala Lumpur International Airport (KLIA) - KUL:
- Departure Cities in India: Delhi, Mumbai, Chennai, Bangalore, Hyderabad, Kolkata, and more.
- Airlines: Malaysia Airlines, AirAsia, IndiGo, Air India, and more.
Penang International Airport - PEN:
- Departure Cities in India: Chennai and Kolkata.
- Airlines: AirAsia, Malindo Air.
Langkawi International Airport - LGK:
- Departure City in India: Kolkata.
- Airlines: Malindo Air.
Kota Kinabalu International Airport - BKI:
- Departure City in India: Kolkata.
- Airlines: Malindo Air.
Kuching International Airport - KCH:
- Departure City in India: Kolkata.
- Airlines: Malindo Air.
Johor Bahru Senai International Airport - JHB:
- Departure City in India: Chennai.
- Airlines: AirAsia.

Please note that flight routes and availability may change, so it's essential to check with airlines and travel agencies for the most up-to-date information and options for direct flights from your specific departure city in India to various airports in Malaysia.
Currency Exchange Information
As of September 2023, 1 Malaysian Ringgit (MYR) is roughly equivalent to 17 INR, although exchange rates can fluctuate. Malaysia generally has a higher cost of living compared to India. Currency exchange facilities are readily available in major cities, airports, and banks. Numerous authorized money exchange centres are also accessible to assist with currency conversion. Please note that exchange rates may vary, so it's advisable to check the current rates before making currency exchanges to ensure you get the best value for your money.
Best things to do for Indians in Malaysia
These are just a few of the many exciting experiences that await Indian travelers in Malaysia. Whether you're interested in culture, nature, or urban exploration, Malaysia offers a diverse range of attractions.
1. Explore Kuala Lumpur: Visit the iconic Petronas Twin Towers, stroll through Batu Caves, and immerse yourself in the vibrant culture of the city. Don't miss the bustling markets and delicious street food.
2. Discover Penang: Explore the UNESCO-listed George Town, famous for its unique street art and diverse culinary scene. Take a trip to Penang Hill for panoramic views.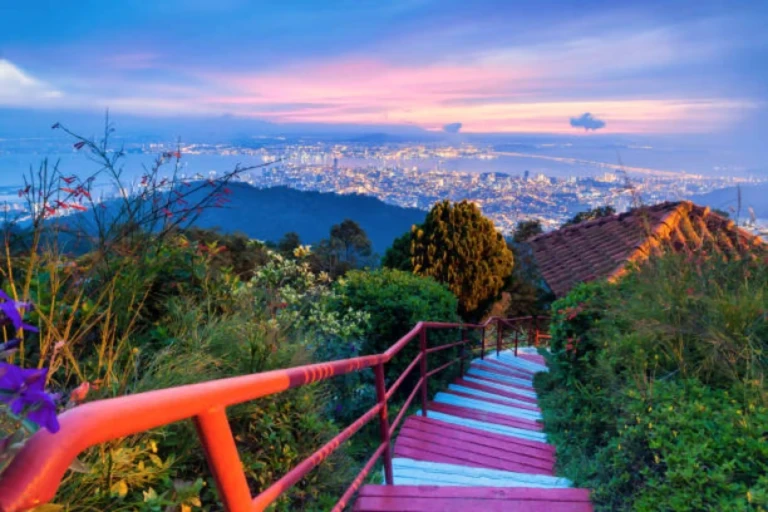 3. Experience Nature in Langkawi: Relax on pristine beaches, go island hopping, and ride the Langkawi Cable Car for breathtaking vistas.
4. Visit Malacca: Explore the historic city of Malacca with its colonial architecture, Jonker Street night market, and rich cultural heritage.
5. Wildlife Encounters: Head to Borneo for wildlife adventures. Visit Sepilok Orangutan Rehabilitation Centre and go on a jungle safari in Kinabatangan River to spot exotic wildlife.
How to get around in Malaysia
Getting around Malaysia is convenient and offers various transportation options for Indian travellers:
1. Buses and Minivans: Buses and minivans are a common mode of transportation within cities and for intercity travel. They are cost-effective and well-connected, making them a popular choice for budget-conscious travelers.
2. Taxis: Taxis are widely available in urban areas, including Kuala Lumpur. Ensure that the taxi driver uses the meter or agrees on a fare before starting the journey. Long-distance taxis are also an option for more extended journeys.
3. Local Flights: Malaysia has several domestic airports, making it easy to travel between cities and regions by air. Airlines like AirAsia and Malaysia Airlines offer domestic flights.
4. Railway Network: The country has an extensive railway network, making train travel a viable option. The KTM (Keretapi Tanah Melayu) provides intercity train services on the Peninsula.
5. Buses in Sarawak and Sabah: In East Malaysia (Sarawak and Sabah), air-conditioned buses are available for longer journeys. They are comfortable and well-suited for exploring these regions.
6. Long-Distance Taxis: Long-distance taxis operate on a shared basis and can be a faster way to reach your destination. They are especially useful for covering more extended distances.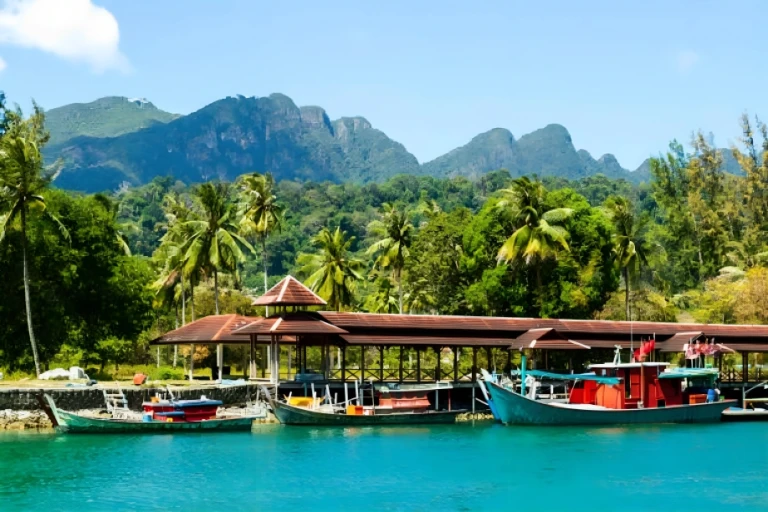 7. Ferries: To visit islands like Penang and Langkawi, you can take a ferry from the mainland. These ferries offer scenic views during the journey.
8. Trishaws and Kereta Sapu: In cities, consider using traditional modes of transportation like trishaws and Kereta Sapu (four-wheel drives). They offer a unique local experience for short trips.
9. Ridesharing Apps: Grab is a popular ridesharing app similar to Uber. It operates in major cities and provides an easy and convenient way to book rides.
Accommodation: Places to stay in Malaysia
Accommodation in Malaysia caters to various types of travelers, including couples, solo travelers, and families. Here are some recommendations for each category:
For Couples:
1. Luxury Resorts: Malaysia boasts stunning luxury resorts, especially in places like Langkawi and the Perhentian Islands. Consider staying at The Datai Langkawi or The Taaras Beach & Spa Resort for a romantic escape.
2. Boutique Hotels: In cities like Kuala Lumpur and Penang, you can find charming boutique hotels. Check out places like The Edison George Town in Penang or Villa Samadhi in Kuala Lumpur.
3. Beachfront Villas: If you're looking for privacy and direct access to the beach, consider booking a beachfront villa or bungalow in Langkawi or on the east coast islands.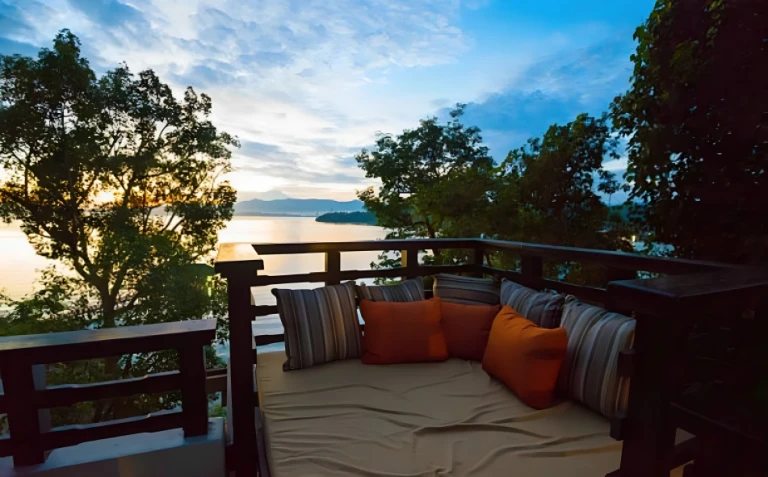 For Solo Travelers:
1. Hostels: Malaysia offers numerous hostels, especially in popular tourist destinations like Kuala Lumpur, Penang, and Melaka. Hostels like Reggae Mansion Kuala Lumpur and Old Penang Guesthouse are great for solo travelers.
2. Budget Hotels: You can find budget-friendly hotels and guesthouses in most cities. These are not only affordable but also provide opportunities to meet fellow travellers.
3. Co-living Spaces: Some urban areas offer co-living spaces that are ideal for solo travellers looking for a social atmosphere. These may include shared accommodations and communal areas.
For Families:
1. Family-Friendly Resorts: Malaysia has several family-friendly resorts with amenities like kids' clubs and family suites. Resorts like Shangri-La's Rasa Ria Resort & Spa in Borneo and Club Med Cherating Beach are excellent choices.
2. Serviced Apartments: Renting a serviced apartment or vacation home can be a convenient option for families. You'll have the flexibility of cooking your meals and more space. Look for options on Airbnb or Booking.com.
3. Hotels with Family Rooms: Many hotels offer family rooms or suites with extra space for children. Check with the hotel in advance to ensure they can accommodate your family's needs.
4. Resorts with Water Parks: Some resorts, like Lexis Hibiscus Port Dickson, feature water parks and recreational activities suitable for families.
Remember to book your accommodation well in advance, especially during peak tourist seasons, to secure your preferred choice.
Food in Malaysia : Must try dishes and Places to eat
Must try dishes for Indians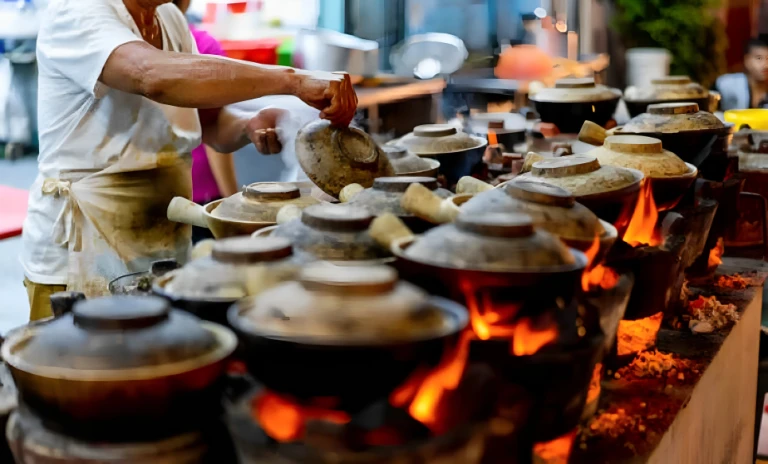 Mee Goreng Mamak: This dish combines beef or chicken with yellow noodles, soy sauce, shrimp, eggs, and vegetables. It's a flavorful and hearty noodle dish.
Apam Balik: A delightful snack resembling a pancake, it's stuffed with peanuts, sugar, and sometimes corn. Perfect for satisfying your sweet cravings.
Nasi Kerabu: This dish features blue rice (colored with Telang flowers) paired with fried coconut, bean sprouts, fish sauce, and more. It's a visual and culinary delight.
Ayam Percik: Think of it as Malaysia's version of barbecue chicken. It's cooked with garlic, chili, coconut milk, and ginger sauce, offering a delicious blend of flavors.
Nasi Lemak: A Malaysian staple, this dish combines coconut milk-infused rice with chicken, lamb, or beef curry, vegetables, boiled eggs, peanuts, sambal (spicy chili paste), and seafood. It's a flavor explosion that's traditionally enjoyed for breakfast but can be relished anytime.
Malaysia offers a diverse culinary landscape, and these are just a few highlights. Don't miss the chance to explore local street food stalls, dine in traditional Malay restaurants, and savor the unique flavors of Malaysian cuisine during your trip.
Best places to try the taste of Malaysia
Jalan Alor: This famous food street in Kuala Lumpur is a must-visit for street food lovers. It offers a wide variety of Malaysian and Asian dishes, from satay to seafood.
Din Tai Fung: If you're craving Chinese cuisine, Din Tai Fung in Pavilion Kuala Lumpur is renowned for its dumplings and noodles.
Gurney Drive Hawker Centre: Penang is famous for its street food, and Gurney Drive Hawker Centre is a hotspot. Try the famous Penang Laksa and Char Kway Teow.
Orkid Ria Seafood Restaurant: Located on Pantai Cenang Beach, this restaurant specializes in fresh seafood dishes with stunning beach views.
Jonker Street Night Market: This bustling market is known for its street food. Try Nyonya Laksa, Chicken Rice Balls, and more.
Barracks Café: A cozy spot in Tanah Rata, Barracks Café offers a variety of cuisines, including Malaysian, Western, and Indian dishes.
Seafood Restaurants: Coastal areas like Kota Kinabalu offer fresh seafood restaurants. Try the seafood noodles and grilled fish.
Remember to explore local street food stalls, as they often serve some of the most authentic and delicious Malaysian dishes.
Best time to visit
The best time to visit Malaysia depends on your preferences and the specific experiences you seek. Malaysia has a tropical climate, so it experiences some level of rainfall throughout the year, but there are variations in weather patterns:
1. Dry Season (November to February): This is generally considered the best time to visit Malaysia. During these months, the weather is cooler, less humid, and there's less rainfall. It's an ideal time for outdoor activities, sightseeing, and beach vacations. This period coincides with the northeast monsoon.
2. Antimonsoon Seasons (March to April and September to October): These months are characterized by occasional rain showers and can be a good time to visit as well. The weather is still relatively pleasant, and you can expect lush, green landscapes.
3. Wet Season (May to August): Malaysia's west coast experiences its heaviest rainfall during these months due to the southwest monsoon. The east coast, including islands like Perhentian and Redang, tends to be drier during this period. While you can still visit Malaysia during the wet season, be prepared for daily rain showers, especially in the afternoon.
4. Festive Season: Malaysia celebrates several festivals throughout the year, such as Chinese New Year, Hari Raya (Eid), and Deepavali (Diwali). Visiting during these festivals can provide unique cultural experiences but may also come with higher prices and crowded attractions.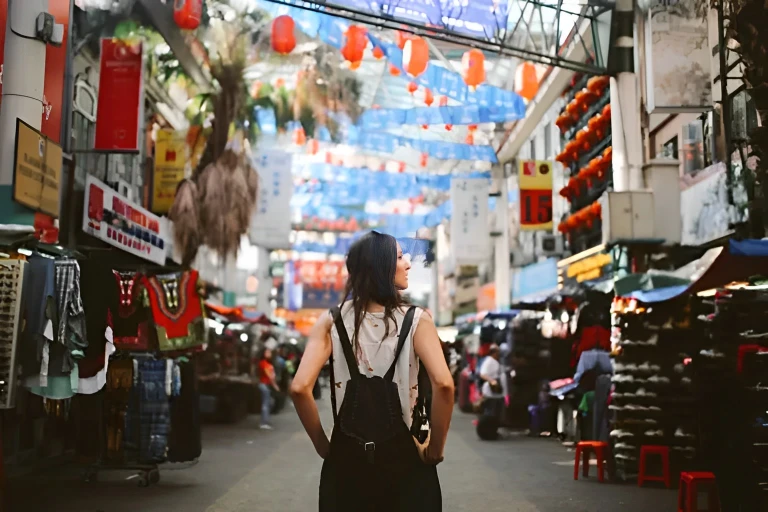 Culture of Malaysia
Malaysia's culture bears significant Indian and Chinese influences due to historical trade and immigration. Its society is a vibrant mix of various Asian cultures and traditions, forming a multicultural and multilingual landscape. Buddhism holds prominence as the dominant religion, leading to the presence of numerous tourist-attracting monasteries in the country. As the official religion, Islam plays a central role in shaping the country's identity. Its beauty can be witnessed in the stunning architecture of mosques, with intricate designs and towering minarets that grace the Malaysian landscape. Islamic traditions and festivals, such as Ramadan and Eid, bring communities together in celebration in refection.

Intriguing cultures, lush landscapes, and tantalizing cuisines await in Malaysia. Whether you're exploring vibrant cities or tranquil islands, the beauty of its diversity is a constant companion. Malaysia beckons, promising unforgettable experiences and cherished memories for every traveller. Malaysia awaits, ready to enchant your senses.