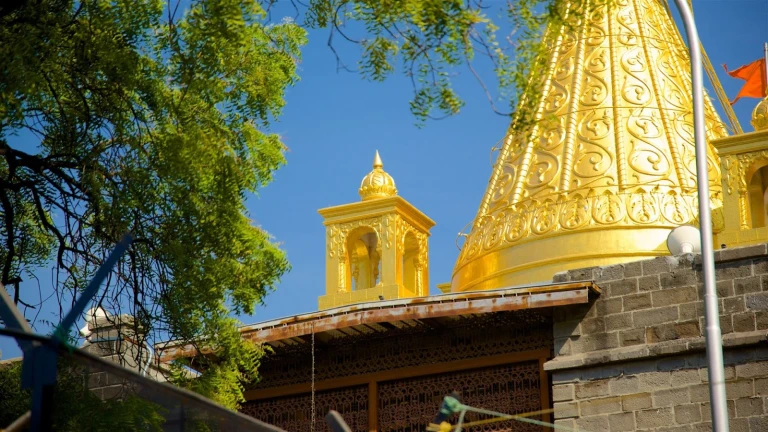 Sai Baba, a saint renowned for his heavenly abilities, spent over 50 years living and preaching in Shirdi. For his followers, who still adhere to his teachings and revere him to this day, the Samadhi Temple, where he resided, contains a chamber that exhibits items and objects utilized by Shri Sai throughout his lifetime. His mortal remains are likewise kept at the shrine.
Over 60,000 visitors and worshippers of different faiths and beliefs visit the temple every day, and this number rises during holiday seasons. There is a queue to see the idol and offer adoration, and the temple opens at 4:45 a.m.
Dwarkamayi Masjid, Chavadi, and Gurusthan are further Shirdi locations with ties to Shri Sai's life. Dwarkamayi Masjid is a mosque where Shri Sai spent a significant amount of time, and it is believed to hold great spiritual significance.
Chavadi is where Sai Baba used to sleep every alternate night, and it has now been converted into a shrine. Gurusthan is the spot where Shri Sai was first seen as a young boy, and it is considered to be the holiest place in Shirdi. These locations attract devotees from all over, and the Dwarkamayi Masjid may be the only mosque in India with a temple within. The fact that the dhuni, or sacred fire, that Sai Baba started here has been maintained to this day is another intriguing feature of the mosque. The ash that emanates from the dhuni, known as Udi, is thought to possess medicinal properties.
Places to visit in Shirdi
Sai Baba Temple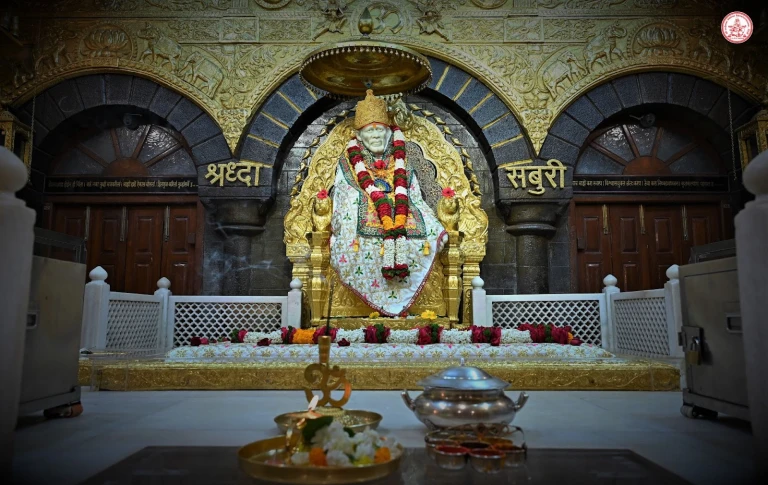 Get a look into the life of Sai Baba of Shirdi, one of India's most revered spiritual figures, by visiting the vibrant Sai Baba Temple. Explore the mosque where the guru lived, take a moment to reflect on the temple that contains his grave, and stroll through a garden filled with flowers. At the enormous dining hall, see religious rituals and eat lunch among hundreds of pilgrims.
Dwarkamai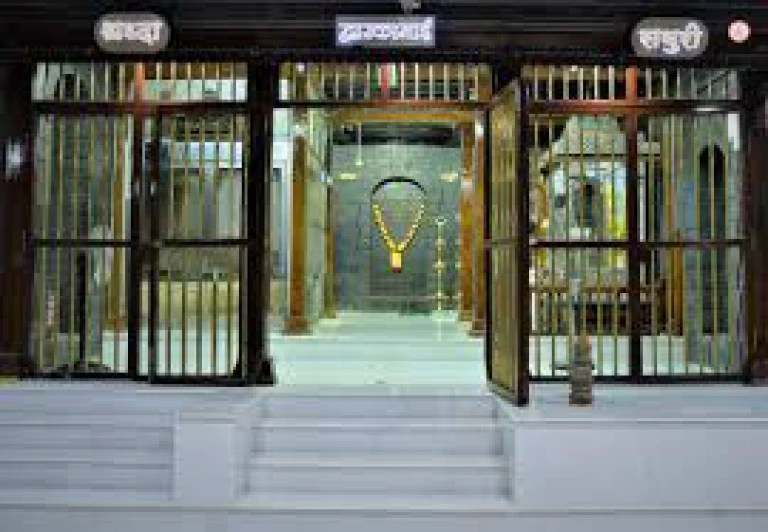 Shirdi's Dwarkamai is a must-see location due to its religious significance. Given that Sai Baba resided here, it is a location of the highest significance. Visitors will be drawn to the tranquil environment by Sai Baba's presence. It is considered that a visit to Shirdi would be incomplete without paying homage to Dwarkamai, the mother of mercy.
Sai Teerth Devotional Theme Park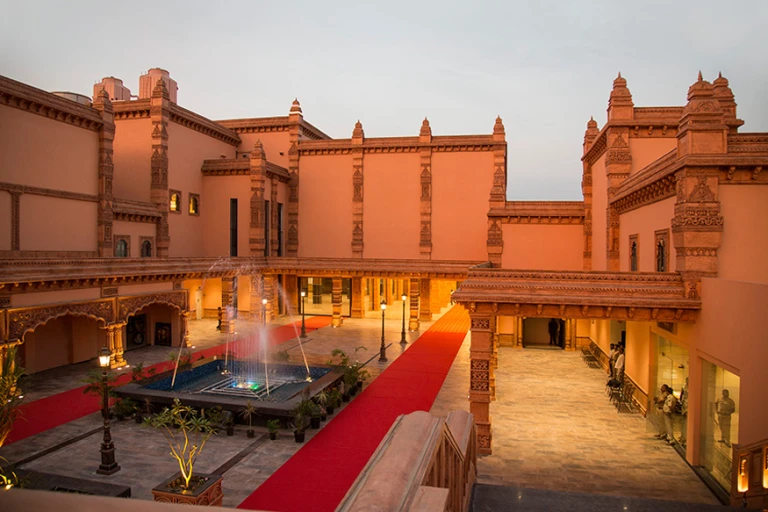 Shirdi, a revered pilgrimage destination, is home to Sai Teerth, the nation's first Sai Baba-themed amusement park. A devotional park designed by the Malpani Group perfectly combines religion, technology, and entertainment. Tourists are in awe of the beauty, ingenuity, and attention to detail of four specifically built, world-class amusement parks. The Teerth Yatra is a pilgrimage that visits 10 temples in India.
Devotees get the chance to immerse themselves in India's rich spiritual tradition and ask for blessings from numerous deities during the Teerth Yatra. This holy tour helps people's faith grow while also exposing them to the various architectural designs and ceremonies done at each temple, which is an incredibly fascinating experience.
Sai Heritage Village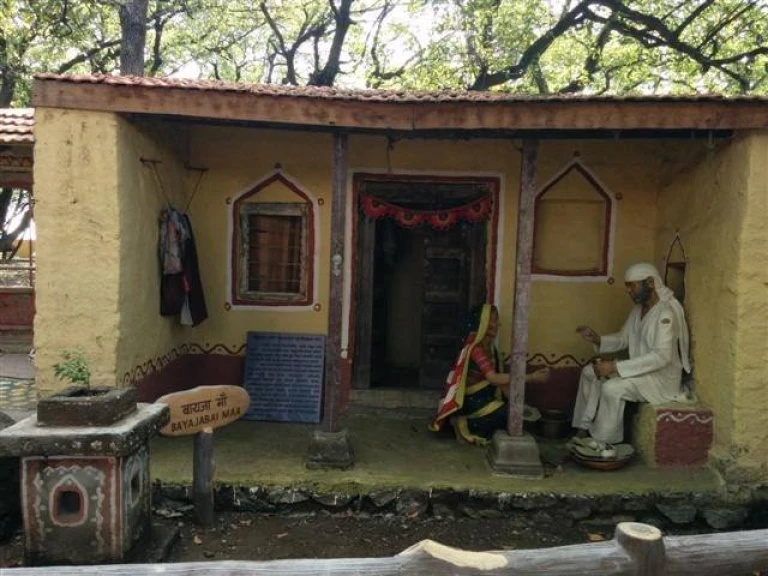 At Sai Heritage Village, you may take part in outdoor pilgrimages and picnics while also receiving Baba's blessings in a unique way. It portrays both Sai Baba's and the Shirdi people's lives at that time. This is rare in nature. All of Baba's major life events, his Leela, and the manner of life of the Shirdi people are remembered in the form of sculptures.
The ''Sai Heritage Village'' broadcasts live events including Baba's Palkhi Scene, Baba feeding devotees, Baba distributing medication to the destitute and needy, and many more. The Sapota (Chiku) tree plantation where these scenes in "Sai Heritage Village" were all photographed is almost a century old. Visit Sai Heritage Village to observe something you've never seen before as you stroll through the neighborhood.
Experience the essence of Baba's teachings as you witness the vibrant atmosphere filled with devotion and spirituality. Immerse yourself in the rich history and cultural heritage of Shirdi while cherishing the tranquil ambiance of the Sapota tree plantation, which adds a touch of serenity to your visit.
Wet n Joy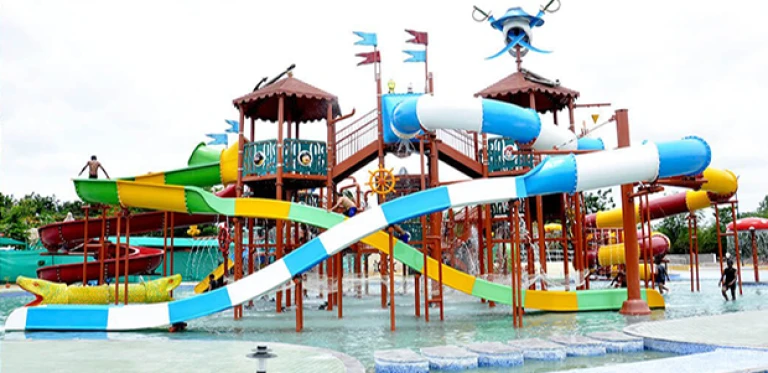 Wet n Joy Shirdi is a great place to spend the day. The waterpark occupies 6 acres and is situated near Shirdi, Maharashtra. A wave pool, a lazy river, water slides, a kids' play area, and other rides and attractions are available there.
A food court, a shopping center, and a pool are all features of the park. Wet n Joy provides fantastic group packages as well as seasonal savings. There is a food court in the park where guests may have a range of snacks and meals. There are many different souvenirs and other goods available in the shopping area. After a day of excitement, guests may unwind in the swimming pool.
One of Wet n Joy Shirdi's most well-liked attractions is the wave pool. It has a range of waves, from little ripples to large rolling waves. The lazy river, water slides, and the children's play area are further attractions. Water slides, water pistols, and other games are available in the kids' play area.
Must Know Before You Travel to Shirdi
On sai.org.in, devotees can apply for a Darshan pass offline or online. 200 meters separate the offline center from the temple. To obtain a Darshan Pass, carry your Aadhar card. Most of the time, gate number 2 is used as the entry.

The Shirdi Bhojanalaya is home to the world's largest solar cooker. Every day, it prepares food for thousands of devotees. Bhojanalaya is open from 10 a.m. to 10 p.m.

Breakfast packets are also available from 7 AM to 10 AM for Rs. 5

Shoes, cameras, and mobile devices are not permitted. For a fee of Rs 5, devotees can store their cameras and mobile devices in lockers. Additionally available are free luggage cloakrooms and shoe stands.

Except for major holidays and celebrations like Ramnavami, Dussehra, and Gurupurnima, darshan typically lasts between 30 and 45 minutes.

Throughout the day, the Shirdi temple offers a variety of darshans and aartis. The temple has darshans in the morning, noon, and evening hours and opens at 4 AM. On their official website, the times are listed.
How to reach Shirdi
Flights
List of all direct flights to Shirdi
Below you can find a list of all cities and countries that have direct flights to Shirdi, ordered by popularity.
Delhi
Distance- 636 miles (1,024 km)

Flight time - 2 hours and 5 minutes

Airlines - IndiGo Airlines, Spicejet
Bengaluru
Distance - 499 miles (803 km)

Flight time - 1 hour and 40 minutes

Airlines - IndiGo Airlines, Spicejet
Hyderabad
Distance - 315 miles (507 km)

Flight time - 1 hour and 15 minutes

Airlines - IndiGo Airlines, Spicejet
Indore
Distance- 228 miles (367 km)

Flight time- 1 hour and 35 minutes

Airlines - IndiGo Airlines
Vijayawada
Distance - 474 miles (763 km)

Flight time - 2 hours and 20 minutes

Airlines - IndiGo Airlines
Chennai
Distance - 601 miles (967 km)

Flight time - 2 hours

Airlines - Spicejet
Tirupati
Distance - 540 miles (869 km)

Flight time - 1 hour and 45 minutes

Airlines - Spicejet
Bus
Shirdi can be reached by bus operated by Maharashtra State Transport from major cities such as Nashik, Mumbai, Aurangabad, Ahmednagar, Pune, Manmad, and Kopargaon.
Shirdi can be reached from several cities in Maharashtra, Telangana, Gujarat, and Andhra Pradesh using private air-conditioned buses. For the bus time table click here
Cab
As Shirdi is well-connected to cities like Mumbai, Pune, Nashik, and Bangalore, taxi and cab services can also be availed locally.
Train
On the Central Railway, Manmad-Junction (60 km), Kopargaon (22 km), and Nagarsul (50 km) are the other railway stations from which Shirdi may be accessed. For the train timetable click here
Where to Stay in Shirdi
In addition to having various good hotels in Shridi, Shri Saibaba Sansthan, Shirdi offers various accommodation options, such as Sai Ashram, Dwarawati, and New Bhakta Niwas, which provide a pleasant stay at affordable prices.
Frequently asked questions about Shirdi
At what time is the Shirdi Open?
The Shirdi Sai Baba Temple opens at 4 AM and closes at 11 PM daily.
Is there an entry fee to visit Shirdi temple?
Entry to the temple is free, but special entry tickets are also an option.
Is Shirdi darshan online pass mandatory?
Yes, an online pass is mandatory.
Is there any dress code in Shirdi temple?
There's no specific dress code for the Shirdi Sai Baba Temple. It's recommended to wear appropriate attire.
Conclusion
Shirdi is a secular environment where all religions are considered one, and there is a strong belief in the power of faith and patience. A place where all heads bend in prayer, where trust reigns supreme, where dreams are created, where patience pays off, and where limitless joy and eternal satisfaction abound.
Such is the splendor of the Holy Saint, a real storehouse of wisdom, who delighted everybody with pious equality and bestowed upon humankind ornaments of humanity and peace by uttering "SABKA MALIK EK." Saibaba's footsteps have made this town a hallowed site. Millions of devotees come here from all across India and the world. The hotel is located on the Ahmednagar-Manmad route.