Welcome to your comprehensive travel guide from India to Lebanon! This enchanting journey will take you from the vibrant streets of India to the rich cultural tapestry of Lebanon.
This guide will provide you with essential information, tips, and recommendations to make your trip memorable and hassle-free.
Whether you're seeking historical marvels, delectable cuisine, or breathtaking landscapes, we have it all.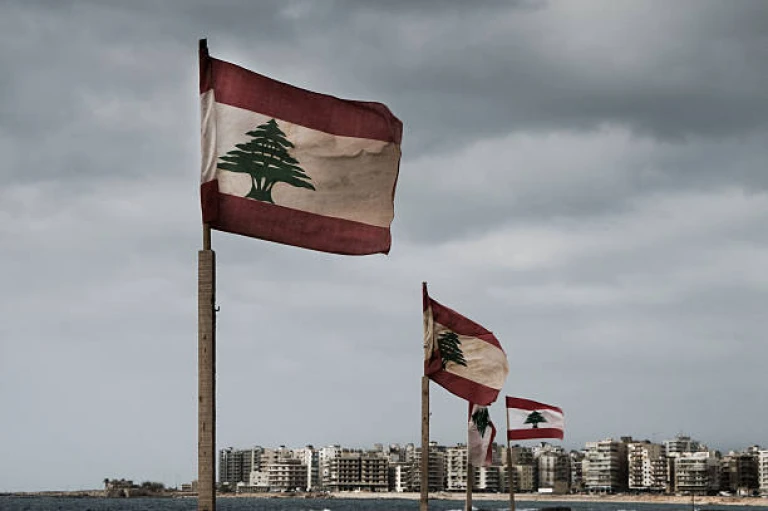 1. Before You Go
Visa and Entry Requirements
Indian citizens must obtain a visa to enter Lebanon. You can apply for a tourist visa at the Lebanese Embassy or Consulate in India.
To apply for an Indian tourist visa to Lebanon, you will need to gather several documents and fulfill specific requirements. Please note that visa requirements may change over time, so it's essential to visit the official website for the most up-to-date information.
For Indian travelers applying for a tourist visa, here is a list of documents commonly required:
Visa Application Form: You will need to complete a visa application form. This form can usually be downloaded from the website of the Lebanese Embassy or Consulate in India or obtained in person at the embassy/consulate.

Valid Passport: Your passport must be valid for at least six months beyond your intended departure date from Lebanon and should have at least two blank visa pages for stamping.

Passport Photos: Typically, you will need two recent passport-sized photographs with a white background. The specific photo requirements may vary, so check with the consulate for precise details.

Visa Fee: You will be required to pay a non-refundable visa fee. The fee amount and payment methods may vary, so verify this with the consulate.

Flight Itinerary: Provide a copy of your confirmed round-trip flight itinerary, indicating your entry and exit from Lebanon.

Proof of Accommodation: You may need to provide hotel reservations or an invitation letter from your host in Lebanon, specifying your intended place(s) of stay.

Travel Insurance: It's advisable to have travel insurance that covers medical emergencies and trip cancellations. While it may not be a strict requirement, having travel insurance is recommended.

Financial Proof: You might need to demonstrate your ability to financially support yourself during your stay in Lebanon. Bank statements or a letter from your employer indicating your financial stability can serve as proof.

Purpose of Visit: Write a letter explaining the purpose of your visit to Lebanon, including your intended travel dates, places you plan to visit, and any other relevant information.

No Objection Certificate (NOC): If you are employed, you may need to provide an NOC from your employer, granting you permission to travel to Lebanon.

Proof of Ties to India: To establish your intention to return to India after your visit, you can provide documents such as property papers, proof of employment, or evidence of family ties in India.

Additional Documents: Depending on your specific circumstances, the embassy or consulate may request additional documents.
Vaccinations and Health Precautions
Consult your doctor about recommended vaccinations, such as hepatitis A and B, typhoid, and tetanus. Lebanon also requires proof of yellow fever vaccination if you've recently visited affected areas.
Currency Exchange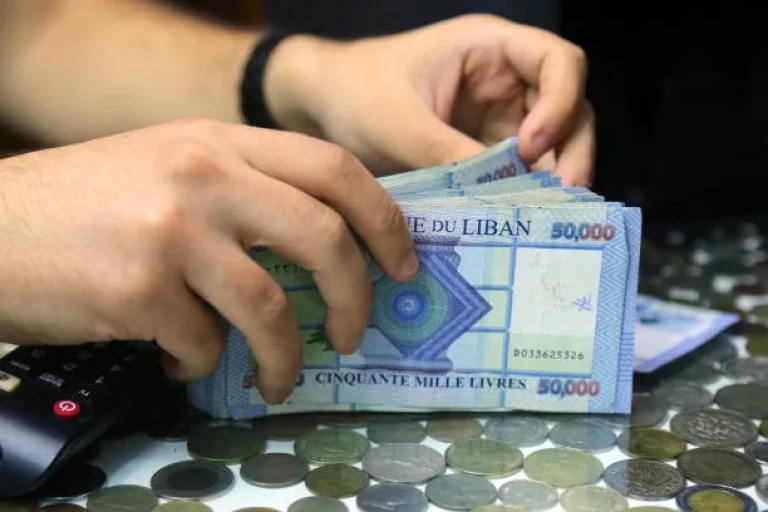 The currency used in Lebanon is the Lebanese Pound (LBP). Currency exchange is widely available at banks and exchange offices. Credit cards are accepted at most establishments.
2. Getting There
Flights from India to Lebanon
Major Indian cities like Mumbai and Delhi offer flights to Beirut-Rafic Hariri International Airport. Several airlines, including Middle Eastern carriers, operate this route.
Flights to Lebanon from India

Delhi

One-way

Air Arabia

Ethiopian Airlines

Saudia

Mumbai

One-way

Saudia

Ethiopian Airlines

Kuwait Airways, MEA

Bengaluru

IndiGo

Air Arabia

Hyderabad

Saudia

flydubai

Air India, Emirates

Kolkata

Emirates

Qatar Airways
Arrival at Beirut-Rafic Hariri International Airport
Upon arrival, you can easily find taxis, private shuttles, and car rental services at the airport. It takes approximately 30 minutes to reach central Beirut from the airport.
3. Local Transportation
By Car:

International and local car rental agencies are available in major cities like Beirut, and driving is on the right side of the road. Renting a car is a convenient way to explore Lebanon, especially if you want to visit remote areas or have the flexibility to go at your own pace.

By Taxi:

Taxis are a common mode of transportation in Lebanon, and they are relatively affordable. In Beirut, you'll find both shared and private taxis. Private taxis are more expensive but offer more convenience.

By Bus:

Lebanon has a comprehensive bus system that connects major cities and towns. Buses are generally affordable but may not be as comfortable as other modes of transportation. The main bus company is the Lebanese Commuting Company (LCC), which operates routes throughout the country.
By Dolmus (Minibus):

Dolmus is another option for traveling within cities and towns. These minibusses follow designated routes and are a cost-effective way to get around. Dolmus services can be crowded, so be prepared for tight seating.

By Boat:

Lebanon has a coastline along the Mediterranean Sea, and boat services are available for traveling between coastal cities. For example, you can take a boat from Beirut to Byblos for a scenic journey.

On Foot:

Exploring Lebanon's cities and towns on foot is a great way to soak in the local culture, especially in areas with narrow streets and historic districts.
4. Where to stay in Lebanon
Lebanon offers a range of accommodations, from luxurious hotels to budget-friendly hostels. Some recommended options include the Phoenicia Hotel and Le Gray in Beirut, Byblos Sur Mer in Byblos, and Palmyra Hotel in Baalbek.
5. Best Time To Visit Lebanon
The best time to visit Lebanon depends on your preferences and the type of experience you're seeking, as Lebanon experiences distinct seasons throughout the year. Here's a breakdown of the different seasons in Lebanon:
Spring (March to May):

Spring is one of the most popular times to visit Lebanon. The weather is mild and pleasant, with temperatures ranging from 15°C to 25°C (59°F to 77°F).

The countryside comes alive with lush green landscapes and blooming flowers.

It's an excellent time for outdoor activities, hiking, and exploring historic sites.

Summer (June to August):

Summer in Lebanon is hot and dry, with temperatures often exceeding 30°C (86°F) in coastal areas and even higher in the interior regions.

This is the peak tourist season, especially along the Mediterranean coast. It's ideal for beachgoers and water sports enthusiasts.

If you prefer cooler weather, consider heading to the mountains, where temperatures are more moderate.

Autumn (September to November):

Autumn is another great time to visit Lebanon. The weather remains pleasant, with temperatures ranging from 20°C to 30°C (68°F to 86°F).

The landscapes turn into vibrant hues of orange and red as the leaves change, creating stunning scenery.

It's an excellent season for hiking, wine tasting, and exploring Lebanon's diverse culture.

Winter (December to February):

Winter is the rainy season in Lebanon, particularly in coastal areas. Inland regions and the mountains receive snowfall.

If you enjoy skiing or winter sports, Lebanon's ski resorts in the mountains, such as Mzaar Kfardebian, offer excellent opportunities.

Coastal areas remain mild during the winter, with temperatures ranging from 10°C to 15°C (50°F to 59°F).
6. Exploring Lebanon
Top Tourist Destinations in Lebanon
Beirut: The Capital

Explore the vibrant streets of Beirut, visit the National Museum, and enjoy the city's nightlife.

Byblos: Ancient Seaside Town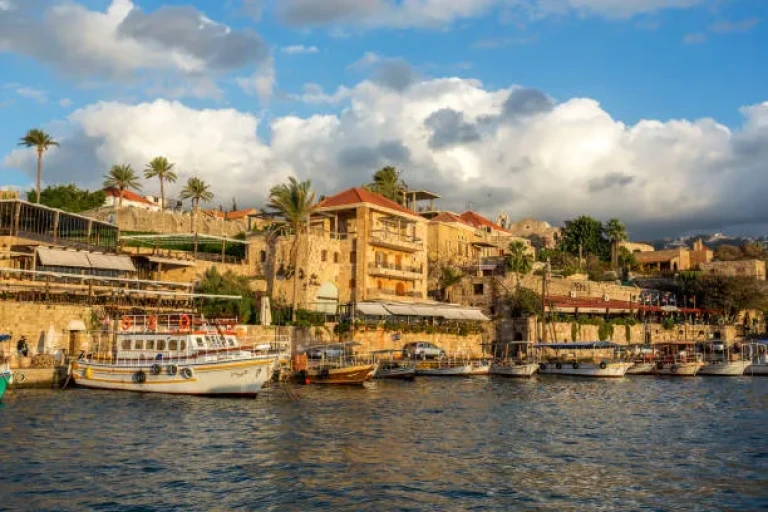 Discover the historical sites, charming harbor, and delicious seafood restaurants.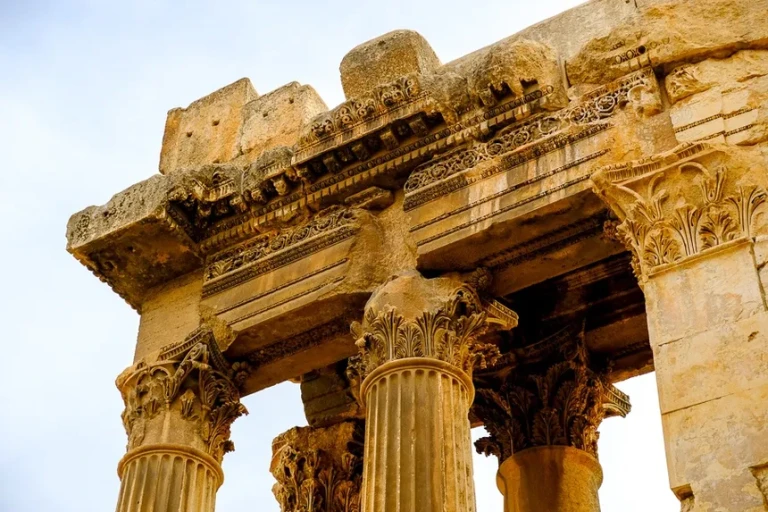 Explore the awe-inspiring Temple of Bacchus and Temple of Jupiter in this ancient city.
Tripoli: Historic Old City

Immerse yourself in Tripoli's rich history, bustling souks, and beautiful architecture.
Outdoor Adventures
Hiking in the Lebanese Mountains

Lebanon offers picturesque trails with breathtaking views. Try the Qadisha Valley or Tannourine Cedars Reserve.

Cedars of God Forest

Visit this UNESCO World Heritage site to see Lebanon's famous cedar trees.

Scuba Diving in the Mediterranean

Lebanon's coast is ideal for diving with crystal-clear waters and diverse marine life.
7. Culture and Cuisine
Language and Communication

Arabic is the official language, but English and French are widely spoken, especially in tourist areas.

Local Cuisine and Dining Etiquette

Sample dishes like falafel, shawarma, and mezze. Lebanese meals are often shared, and it's customary to offer a warm greeting before eating.

Must-Try Lebanese Dishes

Don't miss out on kibbeh, tabbouleh, and baklava. Try fresh fruit juices or Lebanese coffee after your meal.

Music in Lebanon:

Arabic Music: Arabic music, influenced by a mix of Middle Eastern and Mediterranean cultures, is deeply ingrained in Lebanese society. Lebanon has produced many famous Arab musicians, including Fairuz, Wadih El Safi, and Marcel Khalife. You can enjoy traditional Arabic music in various venues throughout the country.

Pop and Contemporary Music: Lebanon also has a thriving contemporary music scene, with genres like pop, rock, and electronic music being popular among the younger generation. Beirut hosts numerous live music venues, clubs, and festivals where you can experience modern music performances.

Electronic Music: Beirut is known for its electronic music scene, with a growing number of DJs and electronic music producers making their mark both locally and internationally. Nightclubs in Beirut often feature electronic music nights.

Traditional Lebanese Music: Traditional Lebanese music, such as dabke (a folk dance) and zajal (a form of Arabic poetry), is an integral part of the country's cultural heritage. You can experience traditional music and dance at cultural events and during local celebrations.

Art in Lebanon:

Contemporary Art:

Beirut is known for its burgeoning contemporary art scene. The city has numerous art galleries and spaces that showcase the works of both local and international artists. The Beirut Art Center and Agial Art Gallery are prominent venues for contemporary art exhibitions.

Street Art: Street art has gained popularity in Lebanon, with artists using public spaces to express social and political messages. You can find colorful and thought-provoking street art in Beirut, particularly in neighborhoods like Hamra and Gemmayzeh.

Traditional and Folk Art:

Lebanon has a rich tradition of craftsmanship, including intricate mosaics, pottery, and textiles. Traditional crafts can often be found in local markets and artisan shops, especially in places like Byblos and Tripoli.
8. Travel Tips
Safety and Security

Lebanon has improved in terms of safety, but it's wise to stay informed about the current situation and follow travel advisories. Be cautious when discussing political topics.

Local Etiquette and Customs

Respect local customs and traditions, such as modest dress in religious sites.

Bargaining at Souks

Haggling is common in Lebanese markets, so don't hesitate to negotiate prices.

Tipping Practices

Tipping is customary in restaurants, and a service charge may be added. Leave a small tip for taxi drivers and hotel staff.

Packing Essentials

Pack clothing suitable for the season, comfortable walking shoes, and any necessary medications. Bring an electrical adapter for your devices.
9. Useful Phrases
Hello: Marhaba

Thank you: Shukran

Yes: Na'am

No: La
Conclusion
Lebanon offers a remarkable blend of history, culture, and natural beauty that will captivate any traveler. Embrace the warmth of its people, savor its delicious cuisine, and immerse yourself in its rich heritage. With careful planning and an open heart, your journey from India to Lebanon is sure to be an unforgettable adventure. Enjoy your trip!