Mysore, the "City of Palaces," is a captivating destination located in the southern part of India. Known for its rich cultural heritage, majestic palaces, aromatic gardens, and vibrant festivals, Mysore is a must-visit for travelers in 2023.
In this article, we will guide you through the essential steps to plan an unforgettable trip to Mysore in the upcoming year.
1. Research and Itinerary: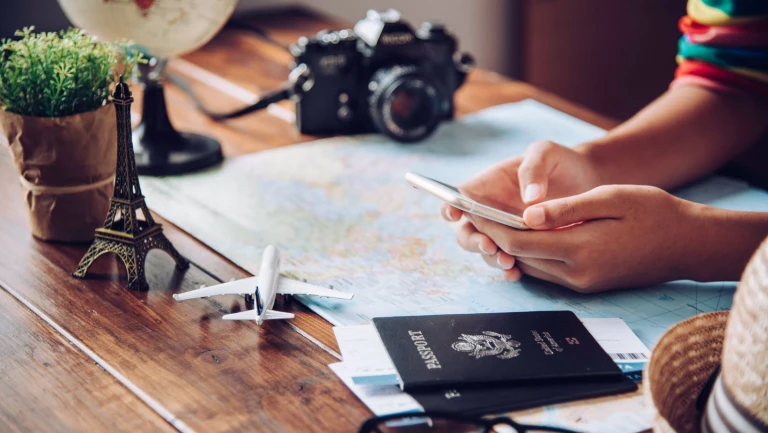 Before embarking on your journey to Mysore, it's crucial to conduct thorough research. Start by creating an itinerary that suits your interests. Mysore offers a diverse range of attractions, including palaces, temples, wildlife reserves, and markets. Determine which places you want to visit and allocate time accordingly.
2. Best Time to Visit:
Mysore has a pleasant climate throughout the year, but the best time to visit is from October to March. This period offers cooler temperatures and is ideal for exploring the city's outdoor attractions. Avoid the monsoon season (June to September) due to heavy rainfall.
3. Accommodation: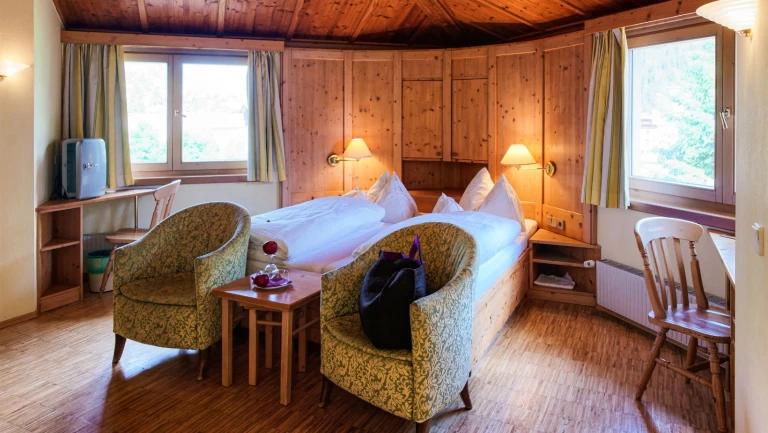 Choose your accommodation wisely. Mysore offers a range of options, from luxurious hotels to budget-friendly guesthouses. Book your stay in advance, especially during the tourist season, to secure the best deals. Some popular areas to stay in Mysore include the city center, near Mysore Palace, or around Chamundi Hill.
4. Transportation: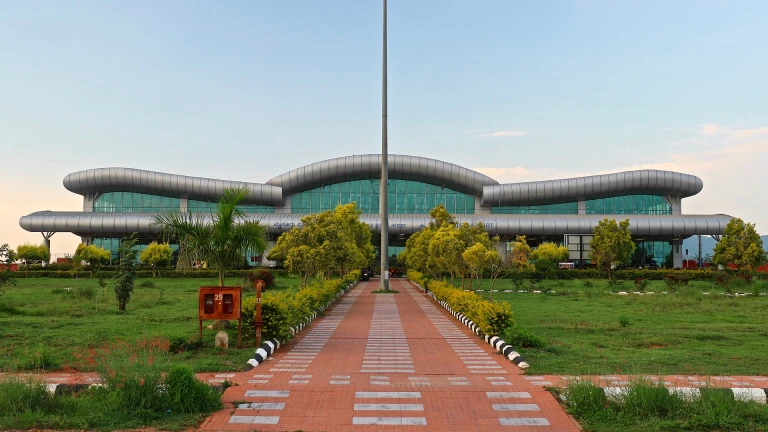 Mysore Airport
Mysore is well-connected by road, rail, and air. Mysore has a domestic airport. However, If you're traveling from a distant location, consider flying to Bangalore International Airport and then taking a train or bus to Mysore. In the city, auto-rickshaws and taxis are readily available for local transportation.
5. Must Visits
Mysore Palace: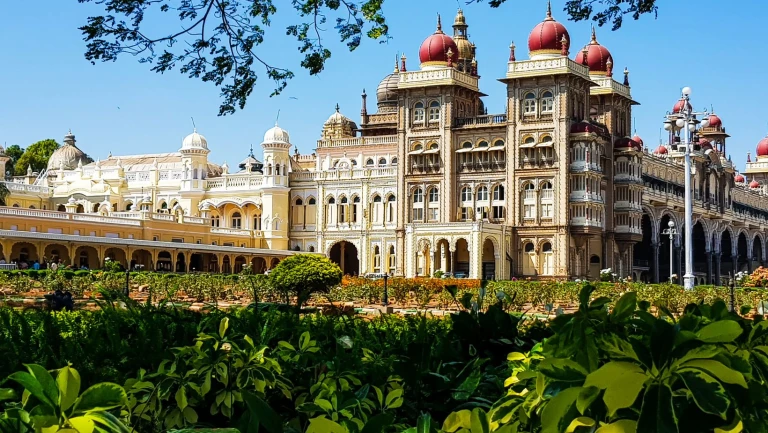 Mysore Palace
No trip to Mysore is complete without visiting the iconic Mysore Palace. It's a stunning example of Indo-Saracenic architecture. Plan your visit to coincide with the daily illumination ceremony in the evening, which is a visual delight.
Chamundi Hill: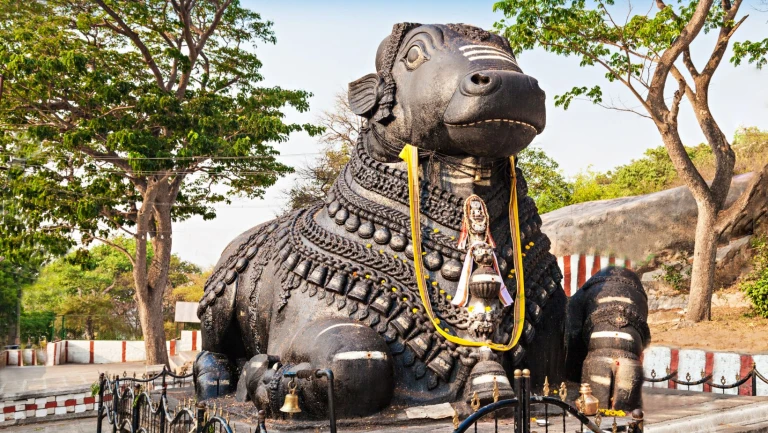 Shri Nandi Monument, Chamundi Hill Mysore
Chamundi Hill is another prominent attraction, home to the Chamundeshwari Temple. You can either climb the 1,000 steps to the temple or use the road. The panoramic views of Mysore from the hilltop are breathtaking.
Brindavan Gardens: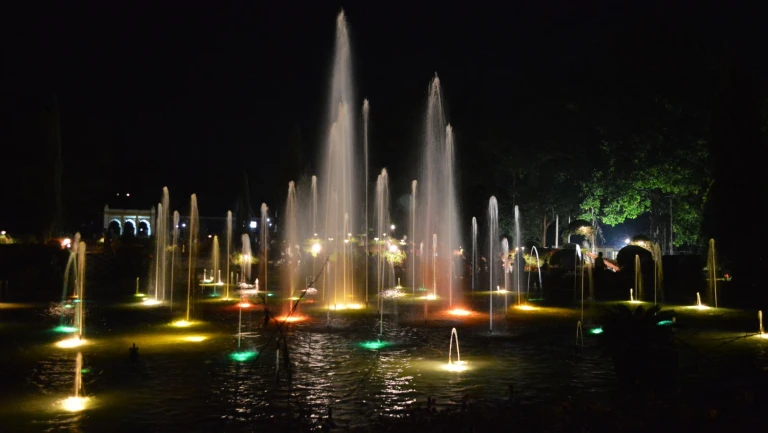 Brindavan Gardens Mysore
The Brindavan Gardens, located about 19 kilometers from Mysore, is a beautiful and well-maintained garden surrounding the Krishnarajasagara Dam. The highlight of these gardens is the musical fountain show in the evening, which is a mesmerizing experience. Visitors can stroll through the lush gardens, relax by the fountains, and enjoy the serene environment.
St. Philomena's Church: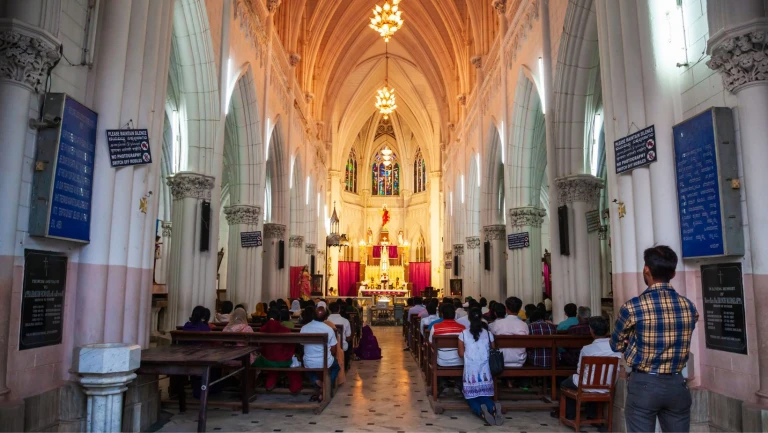 St. Philomena's Church Mysore
St. Philomena's Church is an architectural marvel in Mysore. This neo-gothic style church is one of the largest in India and an impressive sight to behold. Its stained glass windows, towering spires, and elegant interiors make it a must-visit for architecture enthusiasts and those interested in the history of Mysore.
Karanji Lake: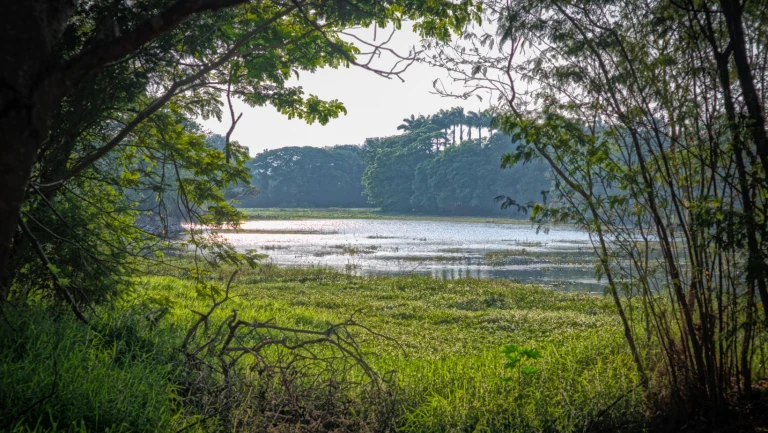 Karanji Lake Mysore
Karanji Lake is a serene oasis located within the city. It's a perfect spot for birdwatching, as it's home to a variety of avian species. The lake also features a butterfly park, making it an ideal destination for nature lovers. Visitors can take boat rides on the lake and enjoy the tranquility it offers.
Mysore Zoo: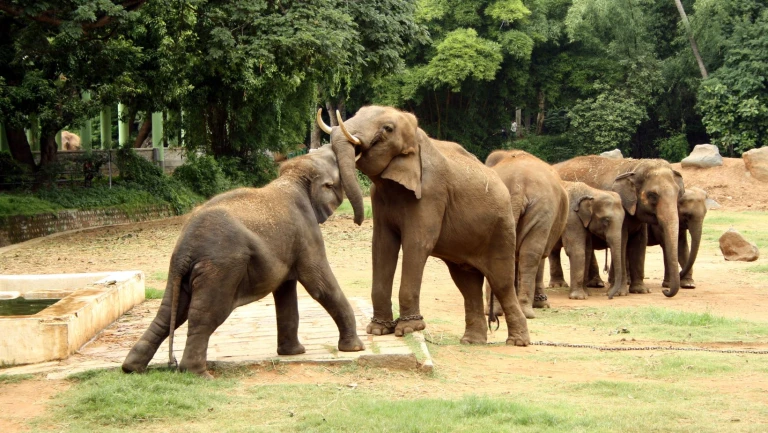 Mysore Zoo
Also known as Sri Chamarajendra Zoological Gardens, Mysore Zoo is one of the oldest and most well-maintained zoos in India. It's home to a diverse collection of animals, including big cats, reptiles, birds, and more. The zoo provides an educational and entertaining experience for visitors of all ages.
Jaganmohan Palace: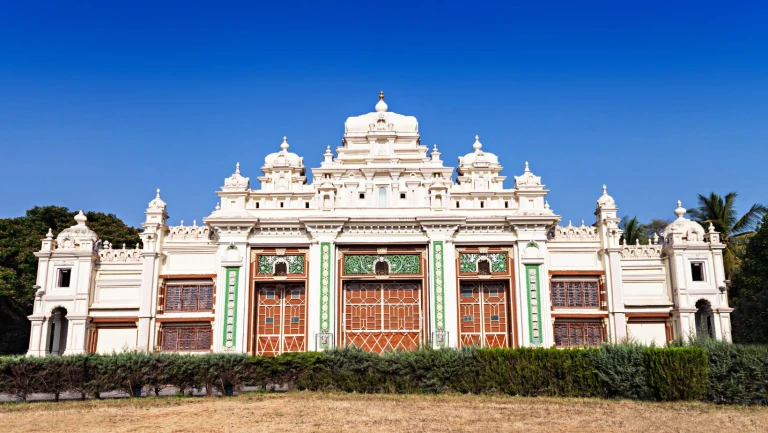 Jaganmohan Palace, Mysore
Jaganmohan Palace, built in 1861, is now an art gallery and museum. It houses an extensive collection of paintings, sculptures, musical instruments, and artifacts from different periods. The palace itself is an architectural masterpiece, and the art gallery within showcases works of renowned artists.
6. Explore the Culture:
Mysore is renowned for its cultural heritage. Don't miss out on cultural experiences such as watching a traditional dance performance, visiting art galleries, or attending a music concert. The city offers a deep dive into the art and culture of Karnataka.
8. Local Cuisine: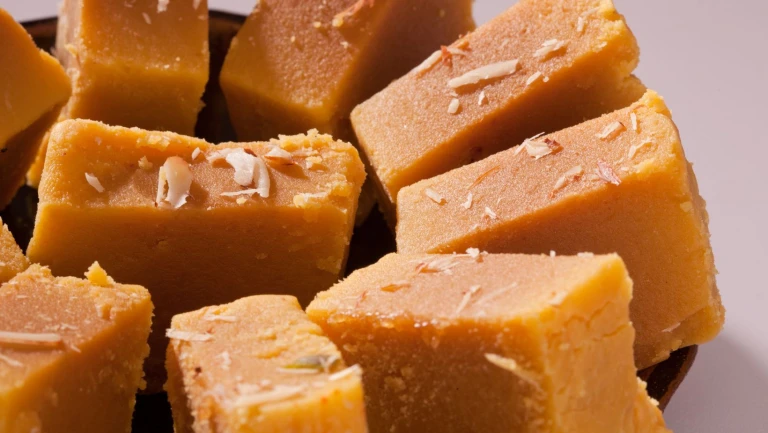 Mysore pak
Indulge in Mysorean cuisine, which includes dosas, idlis, Mysore pak (a sweet dish), and a variety of delicious South Indian dishes. You can find these delectable treats at local restaurants and street food vendors.
9. Shopping: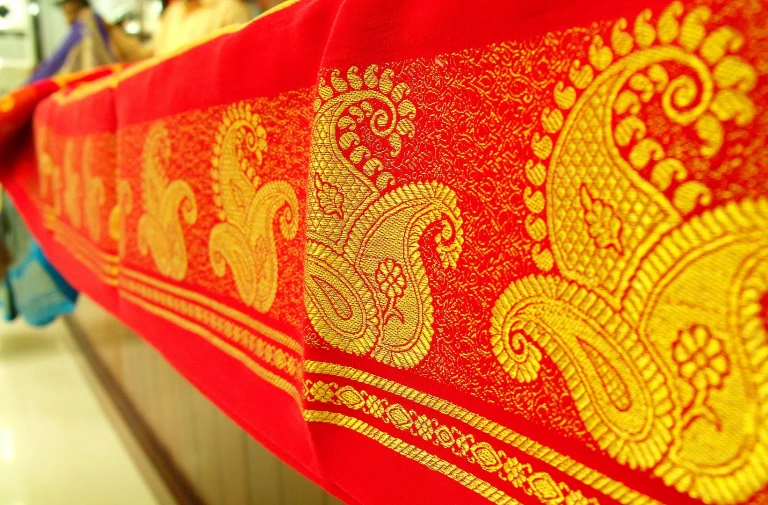 Mysore silk saree's zari made of pure gold thread
Mysore is known for its silk sarees, sandalwood products, and traditional handicrafts. Explore local markets and shops to pick up souvenirs and experience the city's vibrant shopping scene.
10. Festivals and Events: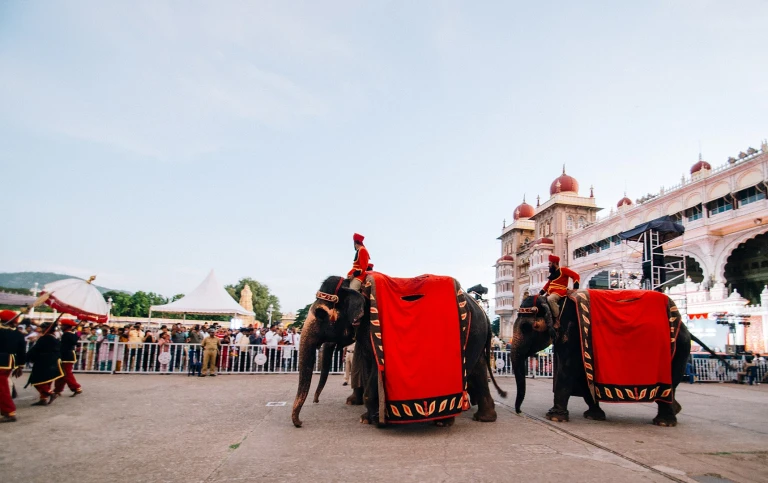 Mysore Dasara
Check the local calendar for festivals and events happening during your visit. Mysore Dasara, a ten-day celebration, is a spectacular event, featuring grand processions, dance performances, and more.
Read more: Experiencing Mysore Dasara: Your Ultimate Festival Guide
Mysore, with its rich history and cultural significance, promises a rewarding travel experience in 2023. By planning your trip carefully and immersing yourself in the city's heritage, you can create lasting memories in this enchanting destination. Follow this guide to ensure a memorable and enjoyable visit to Mysore, and get ready to explore the wonders of this magnificent city.