When it comes to shopping in India, few cities can match the vibrant and colorful bazaars of Jaipur. Known as the Pink City, Jaipur is not only famous for its rich history and stunning architecture but also for its bustling markets and exquisite handcrafted products.
If you're planning a trip to Jaipur in 2023, make sure you don't miss the ultimate shopping experience. In this shopping guide, we'll take you through the best places to shop and what to buy in Jaipur, India.
The Pink City's Markets
1. Johari Bazaar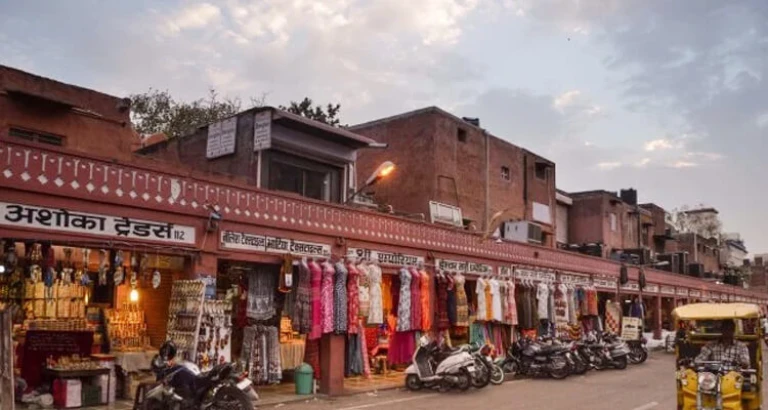 Johari Bazaar Img: Jaipur Tourism
Johari Bazaar is a paradise for jewelry enthusiasts. The market is filled with shops that sell everything from traditional Kundan and Meenakari jewelry to contemporary designs. Don't forget to haggle and compare prices before making a purchase.
Best for: Jewelry
2. Bapu Bazaar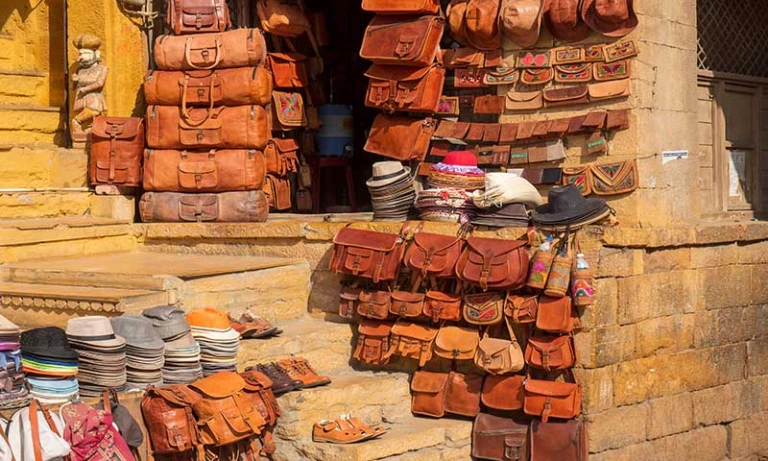 Bapu Bazaar Img: YoMetro
Bapu Bazaar is famous for its textiles, including colorful Bandhej and Leheriya sarees and dupattas. You can also find beautiful handicrafts, puppets, and souvenirs here. It's a one-stop-shop for all things Rajasthani.
Best for: Traditional Rajasthani textiles and handicrafts
3. Tripolia Bazaar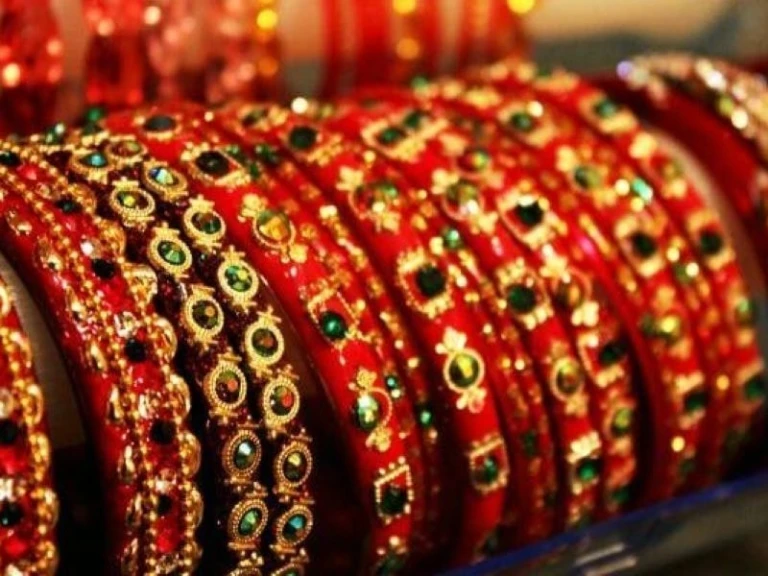 Tripolia Bazaar, Jaipur Img: hellotripper
Tripolia Bazaar is the place to buy lac bangles and beautiful ironware. You'll be amazed at the intricate craftsmanship that goes into making these items. You can also find a variety of trinkets, textiles, and brassware here.
Best for: Lac Bangles and Ironware
4. Chandpole Bazaar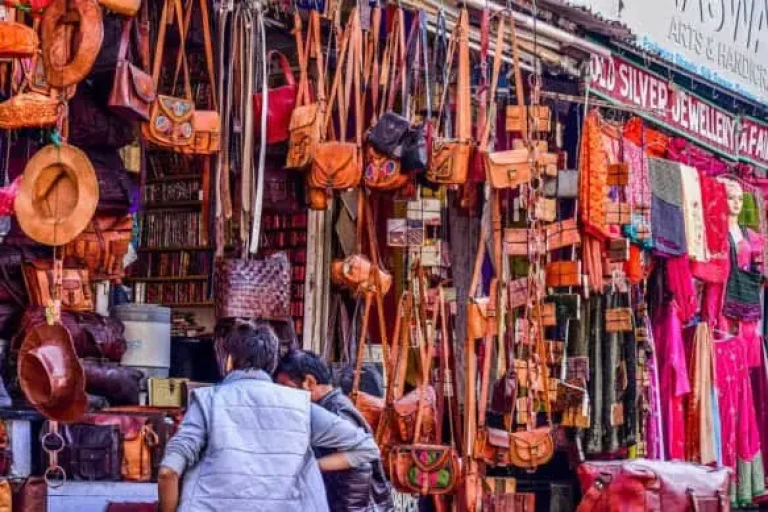 Chandpole Bazaar, Img: Jaipurchalo
Chandpole Bazaar is renowned for its handmade leather footwear, including traditional Mojari shoes. You can also pick up exquisite blue pottery, which is unique to Jaipur. This market provides a great opportunity to explore local arts and crafts.
Best for: Handmade footwear and blue pottery
Read more: Amber Fort in Jaipur: Everything You Need to Know
Must-Buy Items
1. Gemstones and Jewelry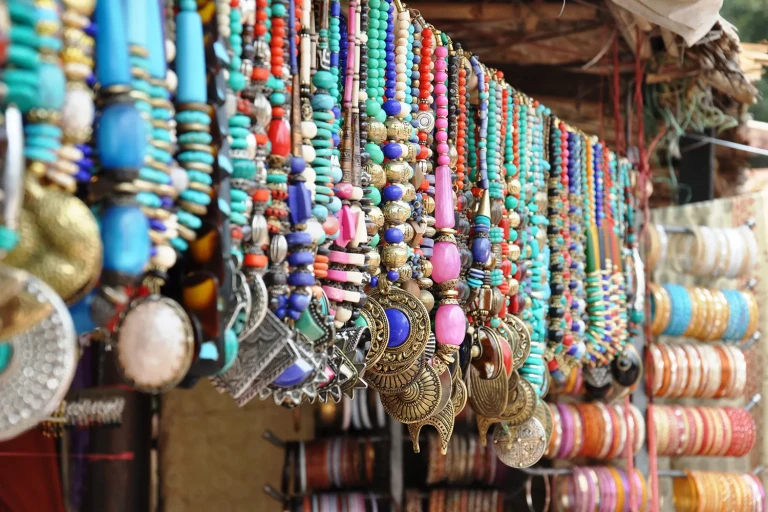 Gemstones and Jewelry, Jaipur Img: Shop LC Blog
Jaipur is the gemstone capital of India, so don't miss the opportunity to buy precious and semi-precious gemstones. You can also find a wide variety of jewelry, from traditional designs to modern creations.
2. Textiles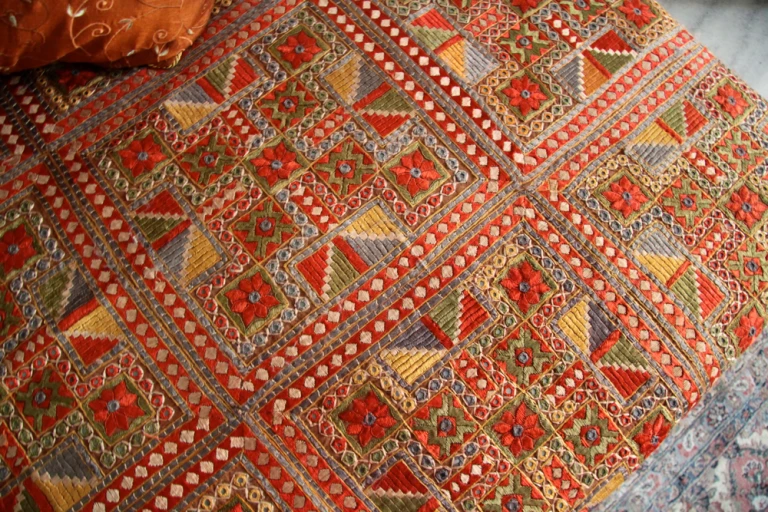 Jaipur Textiles Img: Pink City
The city is known for its vibrant textiles, including block-printed fabrics, Bandhej, and Leheriya. You can buy sarees, suits, and scarves in these exquisite prints.
3. Rajasthani Handicrafts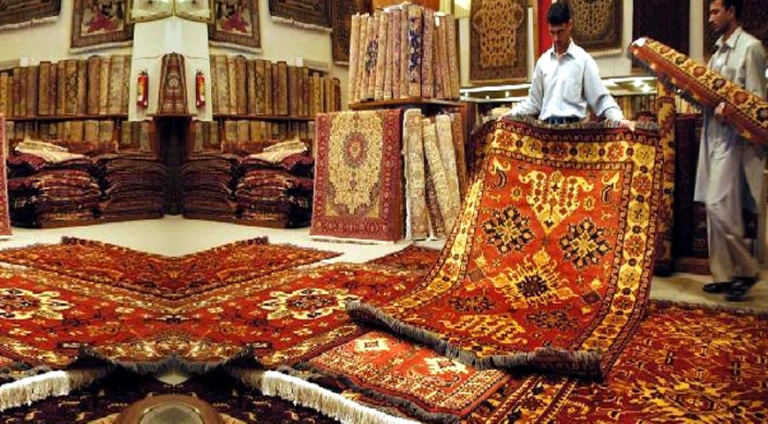 Rajasthani Handicrafts Img: Rajasthan Tours India
From marble figurines to intricate wooden carvings, Rajasthani handicrafts make for unique and beautiful souvenirs.
4. Blue Pottery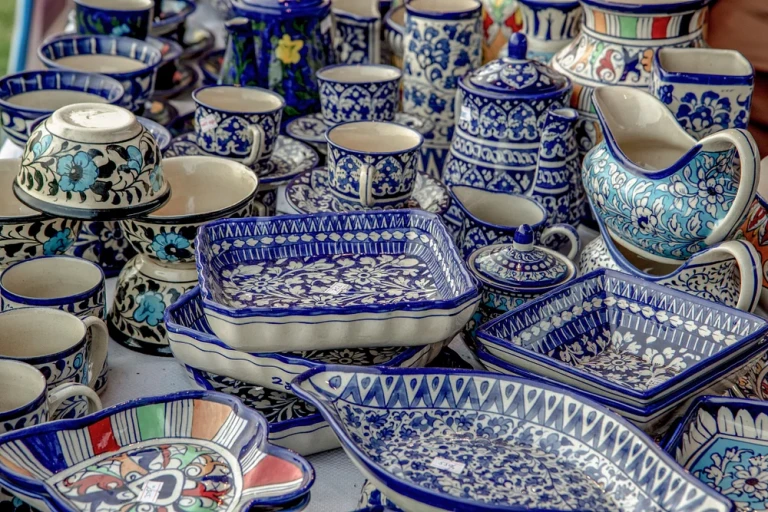 Blue Pottery, Jaipur Img: Outlook Traveller
This beautiful pottery is unique to Jaipur and is a must-buy for those looking for something distinctive.
5. Traditional Footwear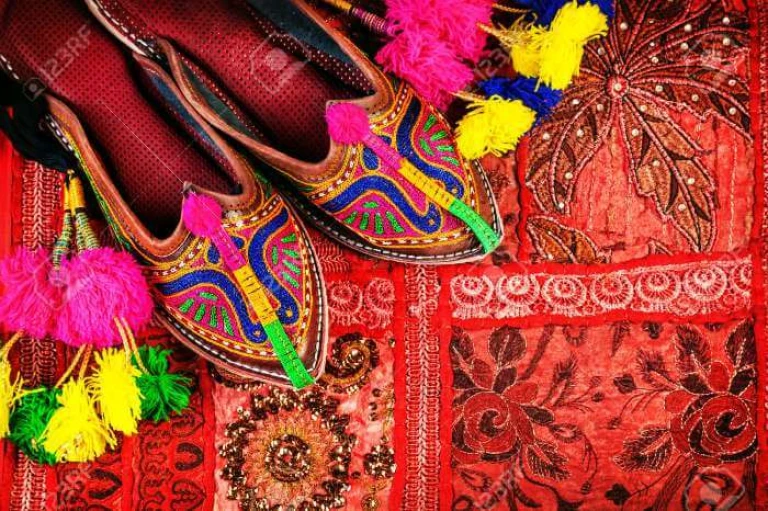 Traditional Footwear, Jaipur Img: Travel Triangle
Jaipur's markets offer a wide range of traditional footwear, from colorful Mojari shoes to sandals with intricate embroidery.
Shopping Tips
Bargain: Bargaining is a common practice in most markets, so don't be shy about negotiating prices.

Quality Check: Examine your purchases for quality. Ensure that gemstones and jewelry come with certification.

Cash: While many shops accept cards, it's a good idea to carry cash for smaller purchases and street shopping.

Local Cuisine: Don't forget to sample local Rajasthani cuisine from the street vendors and local eateries in these markets.
Also Read: Gulmarg: A Comprehensive Travel Guide 2023
Jaipur is a shopaholic's paradise, offering a vast array of treasures from textiles to jewelry, handicrafts, and more. The markets of Jaipur are a unique blend of tradition and modernity.
While shopping in Jaipur, you'll not only take home beautiful souvenirs but also create unforgettable memories. So, make sure to include a shopping spree in your Jaipur itinerary for 2023, and immerse yourself in the rich culture and vibrant colors of the Pink City. Happy shopping!