Hong Kong, with its unique blend of East-meets-West, is a vibrant and diverse destination that beckons Indian travelers in 2023. This travel guide provides comprehensive information on how to plan your visit to Hong Kong, including visa requirements, flights, weather, currency, accommodation options, transportation, and must-visit attractions.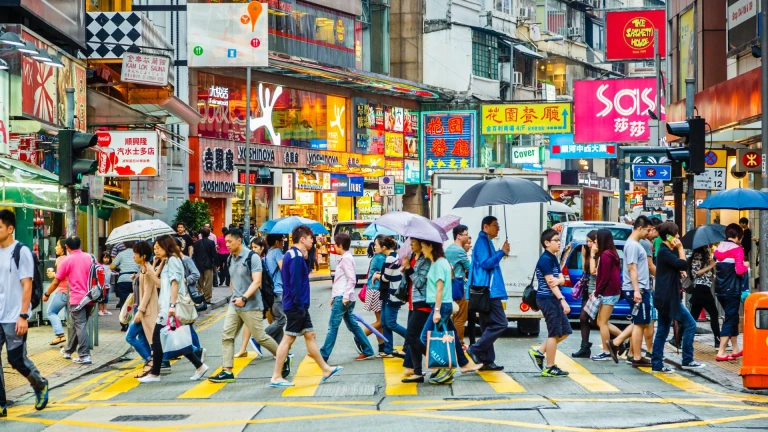 Visa Requirements for Indian Travelers to Hong Kong
As of 2023, Indian nationals who have a Hong Kong Pre-Arrival Registration and intend to stay in the nation for no more than 14 days are exempt from needing an entry visa for Hong Kong.
Indian citizens can therefore enter Hong Kong for these 14 days without a visa by registering for Hong Kong Pre-Arrival Registration.
Important: You must apply for a visa if, as an Indian national, you intend to stay in Hong Kong for a period of time longer than these 14 days.
Documents Required For The Pre Arrival Registration Hong Kong
Requirements for Hong Kong Pre Arrival Registration (PAR) for Indian Citizens travelling to Hong Kong are as follows:
Valid Indian Passport: Indian citizens must possess an Indian passport that is valid for a minimum period of 6 months from the time of entry into Hong Kong.

Valid Email ID: It is necessary to have a valid email ID to receive the notification slip for Pre Arrival Registration in Hong Kong.
Flights to Hong Kong from India
Hong Kong International Airport (HKG) is the primary gateway to Hong Kong and serves as a major hub in the Asia-Pacific region. You can find direct flights from several major Indian cities, including Delhi, Mumbai, Bengaluru, and more.
From Delhi:
Air India

Cathay Pacific

Hong Kong Airlines
From Mumbai:
From Bengaluru:
From Chennai:
From Hyderabad:
Also Read: Discover Hong Kong on a Budget: Top 10 Free Places to Explore
Weather/Seasonal Guide to Hong Kong
Hong Kong experiences a subtropical climate with distinct seasons:
Spring (March to May): Mild and pleasant weather, ideal for outdoor activities and sightseeing.

Summer (June to August): Hot and humid with occasional rain. Summer is perfect for beach trips and water sports.

Autumn (September to November): Cooler temperatures and lower humidity make autumn an excellent time for exploring the city.

Winter (December to February): Mild and dry winters make this season suitable for cultural experiences and hiking.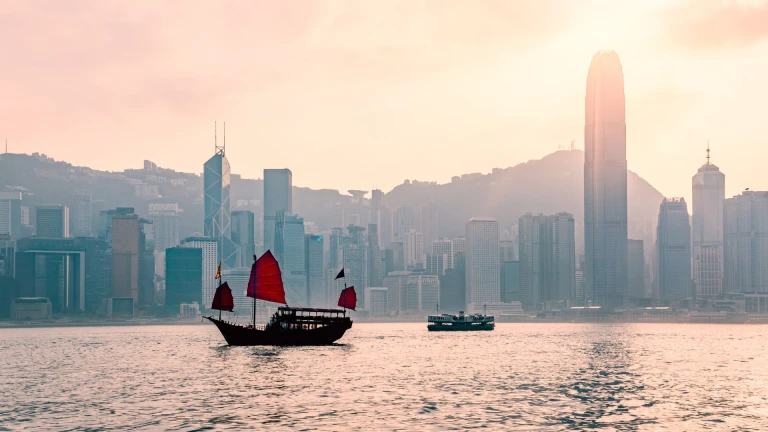 Currency Information in Hong Kong
The official currency of Hong Kong is the Hong Kong Dollar (HKD). ATMs are widely available, and credit cards are accepted in most establishments. Money exchange services are also readily accessible.
Stay Options
Hong Kong offers a wide range of accommodation options, including:
Hotels: From luxury international chains to boutique hotels, you'll find a variety of choices throughout the city.

Serviced Apartments: Ideal for extended stays, serviced apartments offer a comfortable and convenient living experience.

Hostels: Budget-conscious travelers can opt for hostels, which provide dormitory-style and private room options.
Getting Around in Hong Kong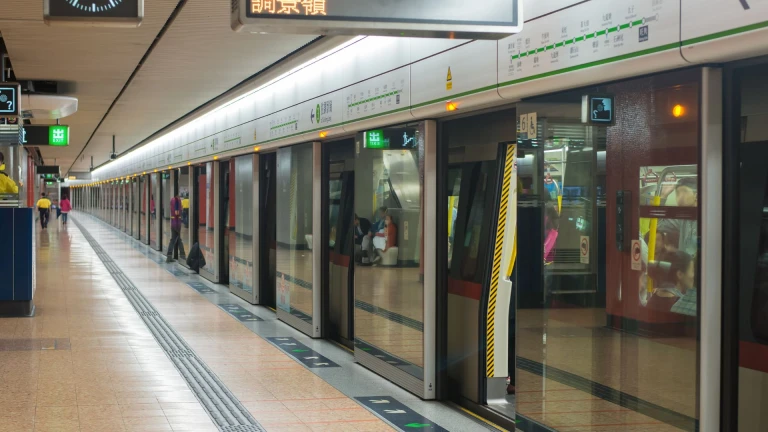 Navigating Hong Kong is convenient, thanks to its efficient public transportation system:
MTR (Mass Transit Railway): The MTR is the backbone of public transportation, connecting various parts of Hong Kong through an extensive network.

Trams and Buses: Trams and buses are affordable and cover areas not accessible by the MTR.

Ferries: Ferries are an iconic way to traverse Victoria Harbour, connecting Hong Kong Island and Kowloon.

Taxis: Taxis are widely available but can be expensive. Make sure to use licensed taxis with meters.

Octopus Card: Consider purchasing an Octopus Card for easy access to various forms of public transportation and even some retail establishments.
Tourist Attractions in Hong Kong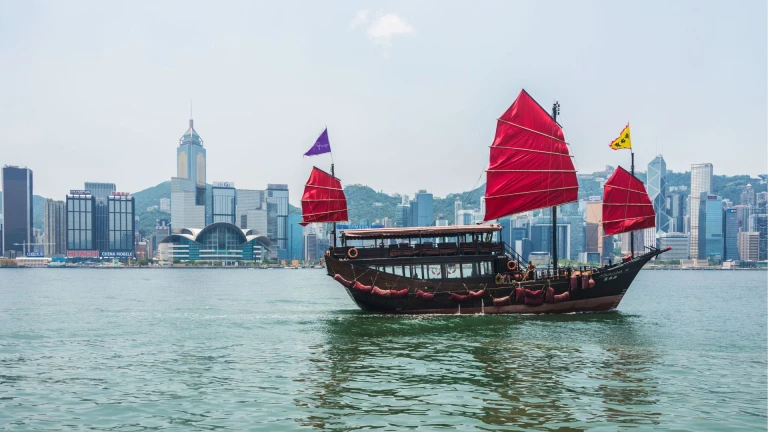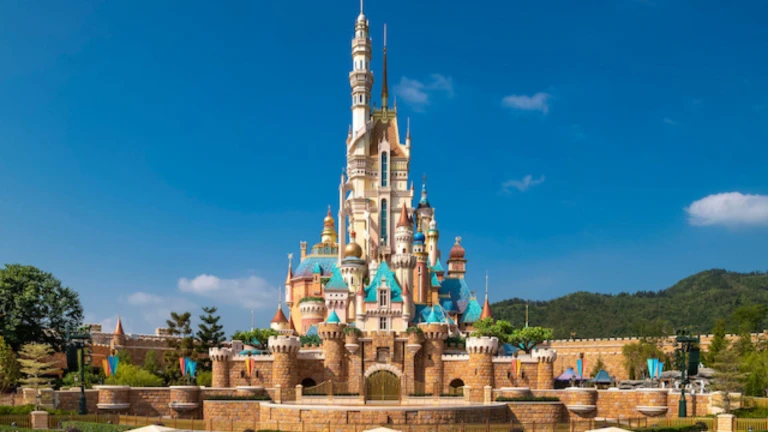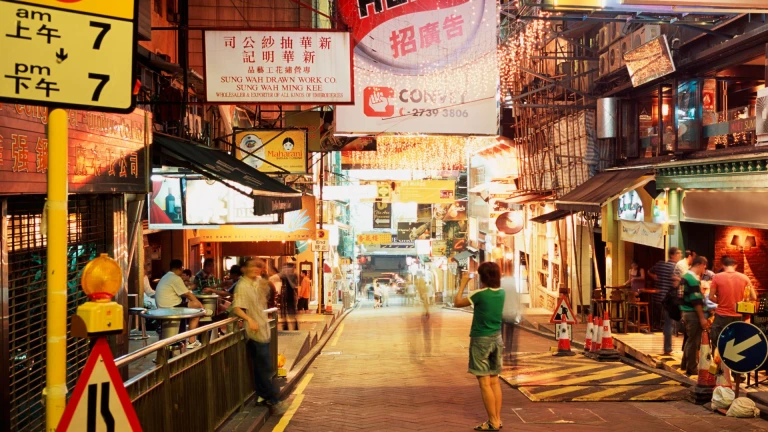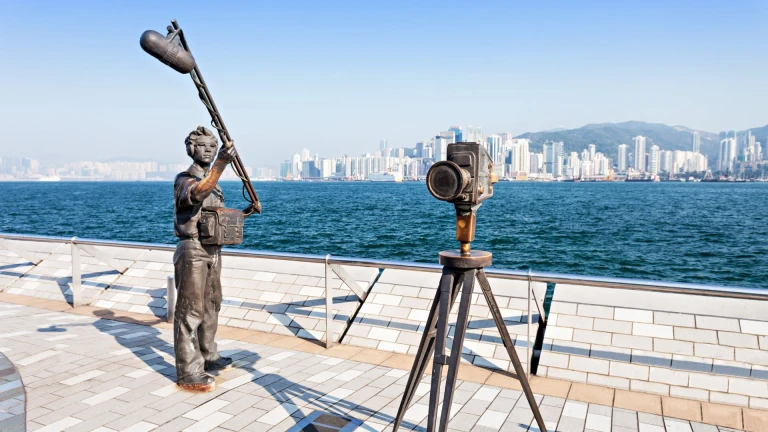 Must-Eat in Hong Kong
Dim Sum: Savor an assortment of delicious dumplings, buns, and small dishes.

Roast Duck: Try Hong Kong's succulent and crispy roast duck.

Pineapple Bun with Butter: A local favorite, these sweet buns are perfect for breakfast or a snack.

Egg Waffles: These crunchy, golden waffles are a popular street food.

Hot Pot: Enjoy interactive dining by cooking your own ingredients in a bubbling pot of flavorful broth.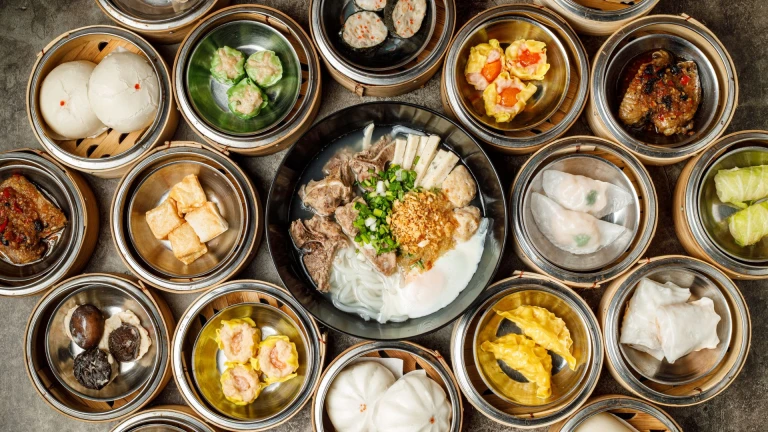 Also Read: Experience the Great Outdoors in Hong Kong This Season with the Ultimate Thrill Seeker's Itinerary
Traveling from India to Hong Kong in 2023 offers a captivating journey filled with cultural richness, culinary delights, and a mix of modernity and tradition. This travel guide has provided you with valuable information on visa requirements, flights, weather, currency, accommodation options, transportation, and must-visit attractions. As you prepare for your adventure, keep in mind the unique experiences that await you in Hong Kong, from enjoying the stunning cityscape to indulging in mouthwatering dim sum.