For Indian travelers looking for an outdoor adventure, Hong Kong is a true paradise. With its varied terrain, there are endless possibilities for thrill-seekers and nature lovers alike. From international cycling events like Cyclothon to heart-pounding activities that can be enjoyed at your own pace, Hong Kong offers something for everyone.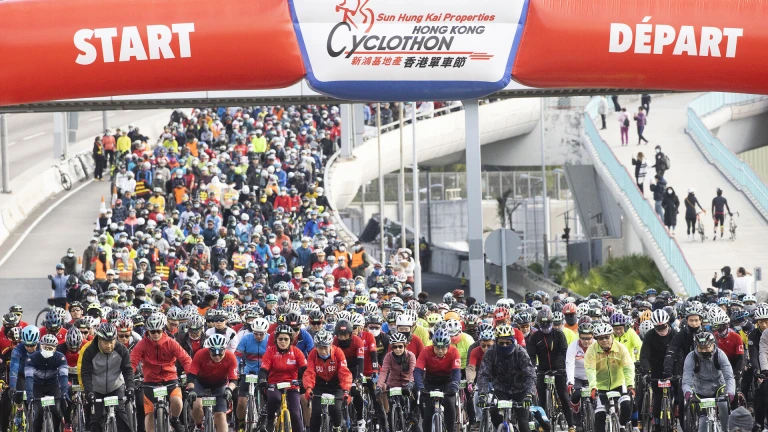 Push your limits at a world-class international racing event
As a cosmopolitan metropolis, Hong Kong hosts a plethora of global sporting extravaganzas every year, many of which are open to overseas participation. This gives visitors the opportunity to test their mettle while savoring breathtaking front-row views of the iconic Victoria Harbour and beyond, akin to watching a cricket match from the stands of the iconic Wankhede Stadium in Mumbai, India.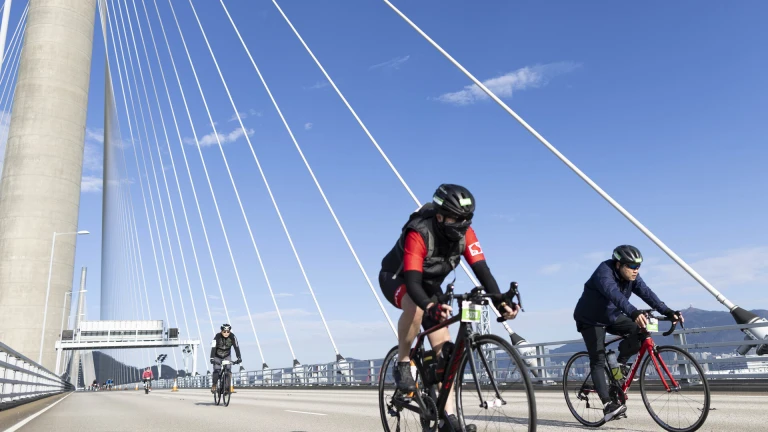 Getting a pole position at the Sun Hung Kai Properties Hong Kong Cyclothon
Indian cyclists, are you ready to experience the ultimate cycling challenge? The Cyclothon, Hong Kong's largest international cycling event, is returning on 22 October, and this year, Indian cyclists are invited to join the fray!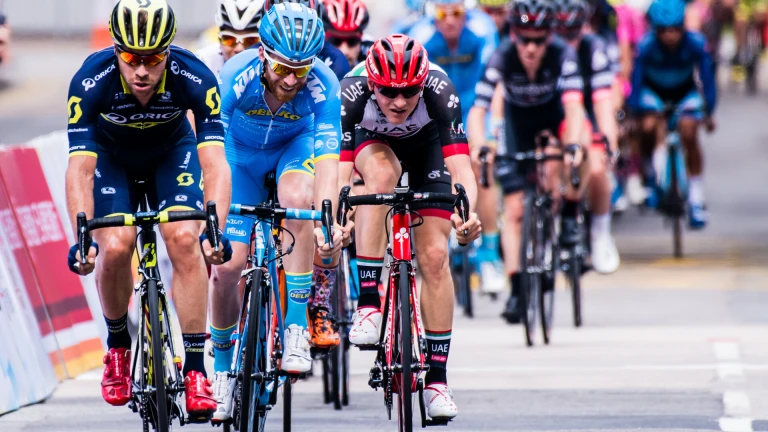 Cyclothon Hong Kong - 2023
Worry not! Whether you're a seasoned pro or a beginner just starting out, the Cyclothon has something for everyone. With two distance options to choose from (30km and 50km), you can tailor your ride to your fitness level and experience. And with stunning views of Hong Kong's city skyline and natural landscape, you're sure to have an unforgettable experience.
But the Cyclothon is more than just a race. It's also a celebration of cycling culture and community. With over 5,000 cyclists from all over the world participating, you'll have the chance to meet and compete with some of the best cyclists in the world. And with the UCI 1.1 Road Race returning to the city after five years, you'll be able to witness some truly epic racing action.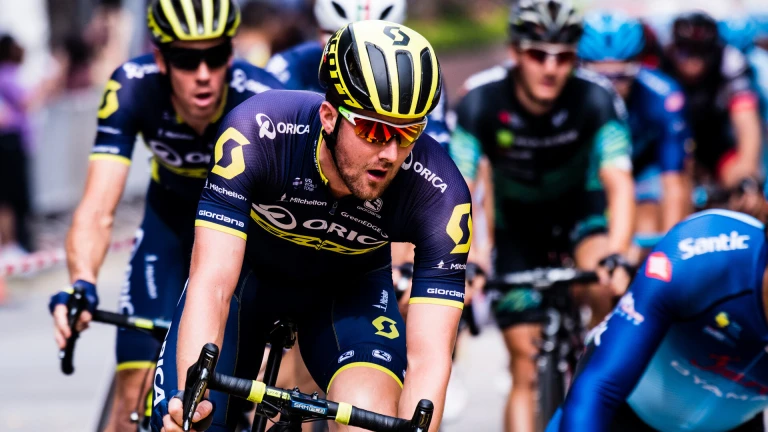 So what are you waiting for? Register for the Cyclothon today and experience the ultimate cycling challenge!
Register for the Cyclothon Hong Kong today and experience the thrill of racing alongside Indian cyclists from all over the country.
Visit the event website (http://register.hongkongcyclothon.com) to learn more and register for this unforgettable ride.
Lace-up your running shoes for the HONG KONG STREETATHON and the Standard Chartered Hong Kong Marathon
Indian runners, get ready for two incredible running events in Hong Kong this winter!
With its moderate winter climate, Hong Kong is the perfect place to experience outdoor running at its best. This season, the city will host two major running events for runners of all abilities, offering a unique perspective on some of Hong Kong's most iconic landmarks and hidden gems.
On December 17th, over 20,000 runners are expected to participate in the HONG KONG STREETATHON. Runners can challenge themselves on one of three distinct routes, including a marathon that traverses the Kwun Tong Bypass and offers panoramic harbor views, a cross-harbor half-marathon, and a 10K run that will take runners through several streets that will be open to runners for the first time ever. Registration is now open on the event website: https://streetathon.com.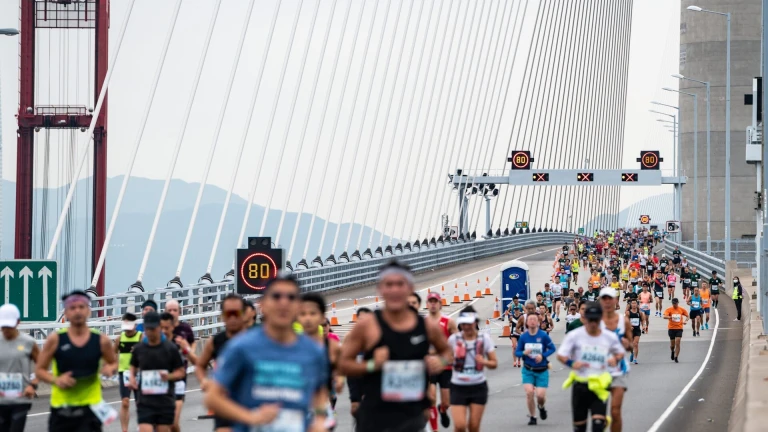 Standard chartered Hong Kong Marathon
Alternatively, you can hit the streets of Hong Kong on January 21st, 2024 for one of the region's most significant running events: the Standard Chartered Hong Kong Marathon. This popular event will once again feature a marathon, half-marathon, and 10K run. Register on the event website today to secure your spot and stay up-to-date on the latest details: https://www.hkmarathon.com.
Explore a different side of Hong Kong with a thrilling outdoor adventure
Indian adventure seekers looking for a unique way to stay active and explore Hong Kong's diverse natural landscape, even during the temperate winter months, need not look any further.
With its many outdoor adventures just a short distance from the city center, Hong Kong is the perfect destination for Indian explorers who want to experience the best of both worlds: a vibrant metropolis and a stunning natural environment. Checkout some of the popular activities below!
Heritage, scenery and cycling: the Tuen Mun to Sha Tin bike path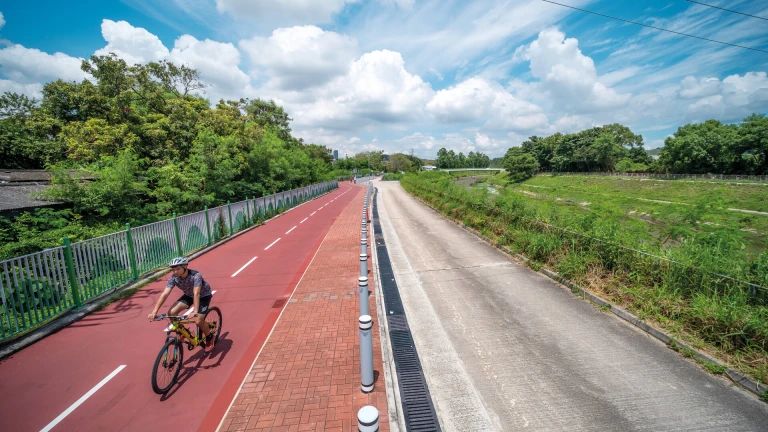 Tuen Mun to Sha Tin bike path
Cyclothon sunke Excited Ho Gaye? Rukho zara, Sabar Karo. Hong Kong has a number of alternative ways for cyclists of all levels to explore the city on two wheels, from bustling urban centers to idyllic outlying islands. One unmissable journey is the 55-kilometer Tuen Mun to Sha Tin trail in the New Territories. Along the way, riders can discover Hong Kong's rich cultural heritage, with easy access to centuries-old temples, historic structures, and monuments, all set against breathtaking scenery that includes wetlands, rivers, parks, mountains, and the sea. Plan your trip here: https://bit.ly/3OstLHS.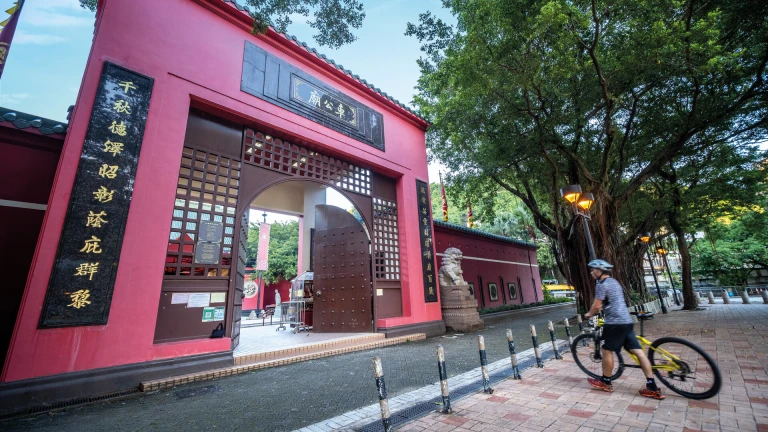 Take a dive in Sai Kung, a paradise for water sports lovers
Indian water adventurers, Hong Kong is the perfect destination for your next adventure!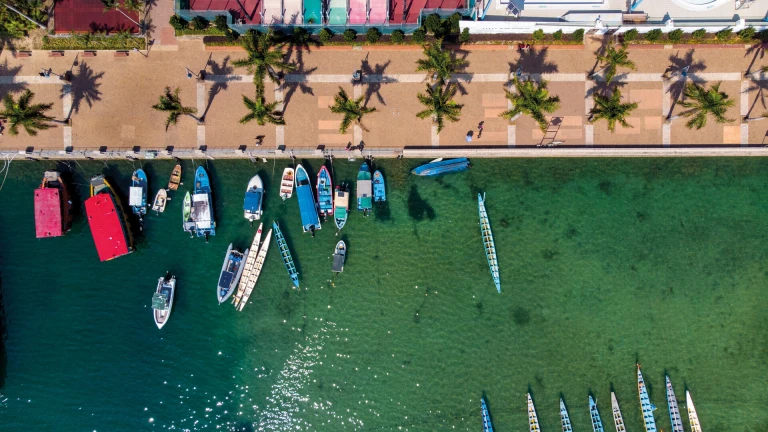 Sai Kung Peninsula, a popular hiking destination for weekenders, is also a stunning sight from the water. Head to Three Fathoms Cove (Kei Ling Ha Hoi) in Sai Kung Country Park and experience the best of both worlds: paddleboard through charming seaside villages framed by incredible geological formations, and marvel at breathtaking views as fish swim beneath your feet.
This epic water sports experience is perfect for Indian travelers who want to experience the thrill of paddleboarding in a stunning natural setting. Book your paddleboard tour today and see for yourself why Hong Kong is a water sports paradise!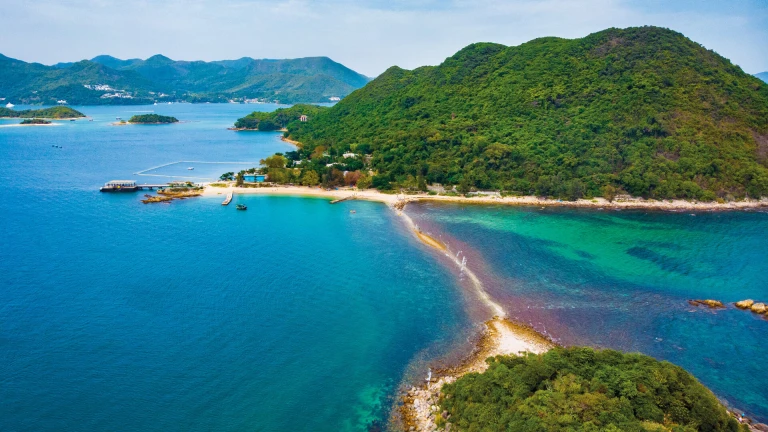 Click here to learn more: https://bit.ly/3KEdwqh
Scale new heights: Rock climbing on Tung Lung Chau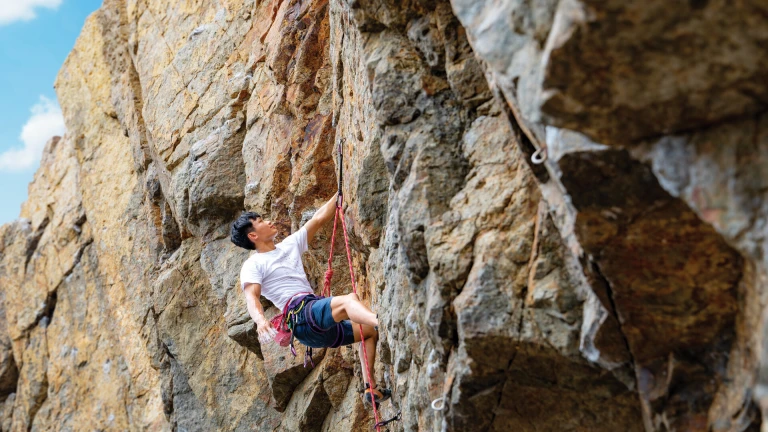 Rock Climbing on Tung Lung Chau
Looking for an adrenaline-fueled rock climbing experience and a glimpse of Hong Kong's history? Then check out Tung Lung Chau, a hidden gem for Indian travelers.
With its dramatic coastal scenery and sea cliffs that jut out from the shoreline, Tung Lung Chau is a climber's paradise. Whether you're a pro or a beginner, you're sure to find a route that's perfect for you.
After a morning of climbing, explore Tung Lung Chau's historical sites, like Tung Lung Fort, Hen Hill, and the Tung Lung Chau Taoist Temple.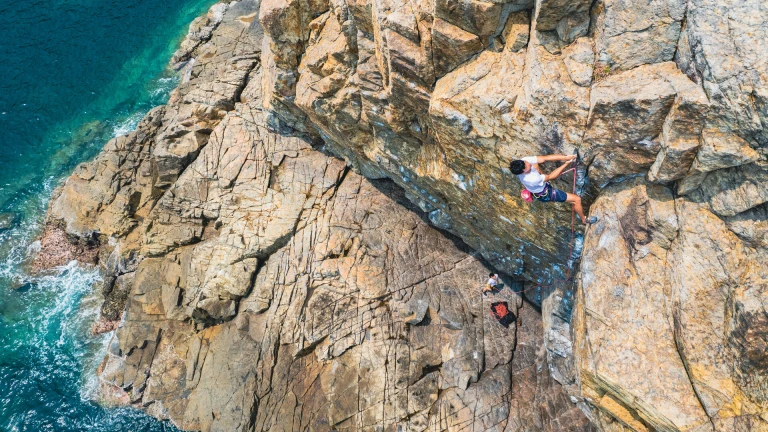 Rock Climbing on Tung Lung Chau
To learn more about this hidden gem and plan your own adventure, head to the webpage: https://bit.ly/3OyRtCs.