Rohtang Pass, nestled in the mighty Himalayas, is a gateway to heaven on earth. Situated in Himachal Pradesh, India, this high mountain pass has captivated the hearts of travellers for generations. In this comprehensive travel guide, we will unravel the secrets of Rohtang Pass and help you plan the perfect trip to this enchanting destination.
Why Visit Rohtang Pass?
Rohtang Pass offers a surreal landscape that seems straight out of a dream. Towering snow-capped peaks, pristine glaciers, and lush meadows make it a paradise for nature lovers and adventure seekers alike.
But Rohtang Pass isn't just about its natural beauty; it also holds cultural and historical significance, being a part of the ancient trade route between India and Tibet.
The pass is a hub for adventure activities, including trekking, skiing, paragliding and motorbike riding.
When to Visit Rohtang Pass?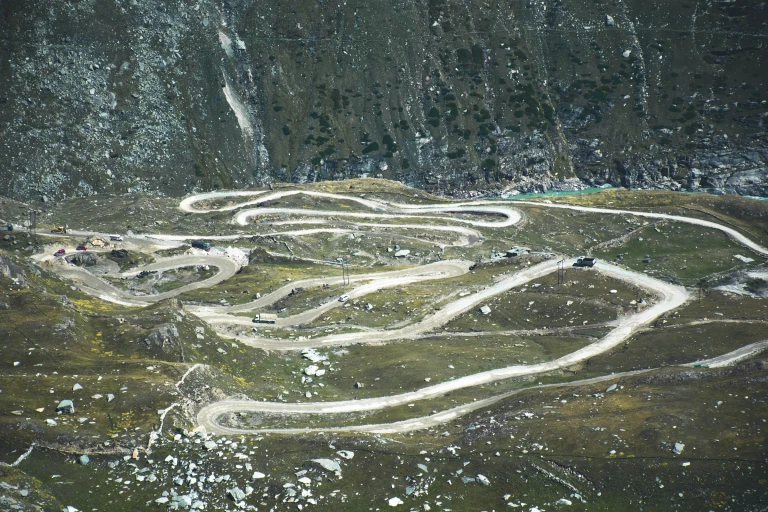 The ideal time to visit Rohtang Pass is during the summer months from May to October when the weather is relatively mild, and the pass is accessible by road. The peak tourist season falls between June and September, offering lush greenery and pleasant temperatures. Here's a breakdown of the seasons and their pros and cons:
Summer (May to June)
The weather is pleasant, with daytime temperatures ranging from 10°C to 25°C (50°F to 77°F).

The pass is usually accessible, and you can enjoy various activities like trekking, camping, and sightseeing.

However, this is also the peak tourist season, so expect large crowds.
Monsoon (July to September)
Rohtang Pass experiences heavy rainfall during the monsoon season.

Landslides and road closures are common, so it's not advisable to visit during this time.

The road conditions can be treacherous, and there's a risk of landslides and roadblocks.
Early Autumn (October)
The early part of October can still be a good time to visit, with clear skies and relatively mild temperatures.

However, as the month progresses, the weather starts getting colder, and there's a risk of snowfall, which can lead to road closures.
Keep in mind that Rohtang Pass is subject to weather conditions, and even during the best times, the weather can change rapidly. It's essential to check the local weather forecast and road conditions before planning your visit.
How to Reach Rohtang Pass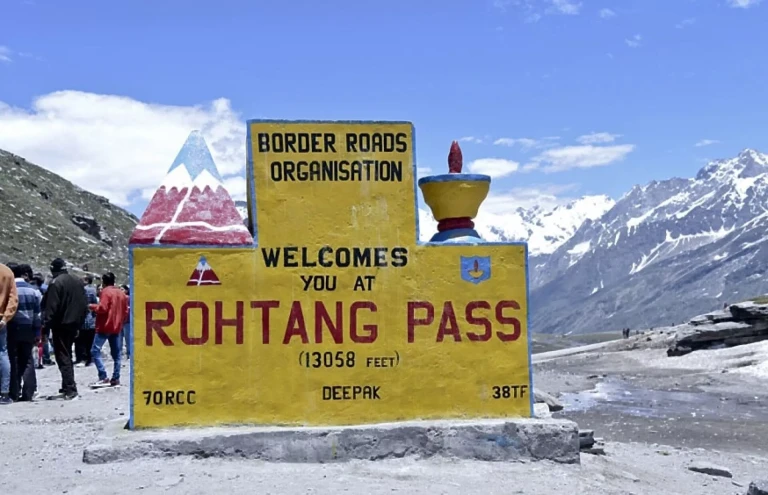 By Road
Rohtang Pass is well connected by road, and the nearest major city is Manali.

You can reach Manali by bus, car, or motorcycle from cities like Delhi, Chandigarh, and Shimla.

From Manali, you can hire a taxi or take a local bus to Rohtang Pass.
By Air
The nearest airport to Rohtang Pass is Bhuntar Airport, located about 50 kilometres from Manali and 75 kilometres from Kullu.

You can book a flight to Bhuntar Airport from major Indian cities and then proceed to Rohtang Pass by road.
By Rail
The closest railway station to Rohtang Pass is Joginder Nagar, but it is a narrow gauge railhead.

The most convenient railway station is Chandigarh, from where you can continue your journey to Manali by road.
Rohtang Pass Permits and Regulations
To visit Rohtang Pass, you need to obtain a permit from the Himachal Pradesh government.

This is applicable for all vehicles visiting Rohtang Pass for tourism purposes.

This is to manage the high tourist influx and protect the fragile ecosystem of the region.
As per the tourism department website, The permit costs Rs.500 and includes a Rs.50 congestion charge.
The permit is mandatory for vehicles travelling from Manali to Leh. However, vehicles travelling from Leh to Manali do not need a permit.
The permits can be obtained online during the following hours:
10:00 in the morning (10:00 hrs)

04:00 in the evening (16:00 hrs)
Accommodation Options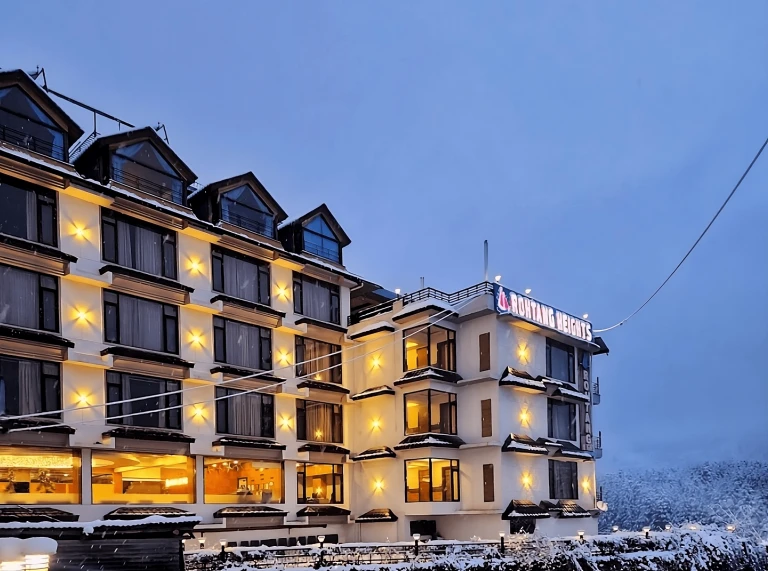 There are a variety of accommodation options that suit every budget. You can choose from cosy guesthouses, comfortable hotels, and luxurious resorts in nearby Manali. Camping is also a popular choice if you are an adventure spirit.
Some well-known options include:
The Whitestone resort

Solang Valley Resort

Hotel Manu Allaya

The Himalayan
What to Pack
When packing for your Rohtang Pass trip, keep in mind the unpredictable mountain weather. Essentials include
warm clothing

waterproof jackets

sturdy trekking shoes

A first-aid kit

A reusable good quality water bottle

Other personal medications.
Don't forget to carry sunscreen, sunglasses, and a good-quality backpack for day trips.
Things to Do at Rohtang Pass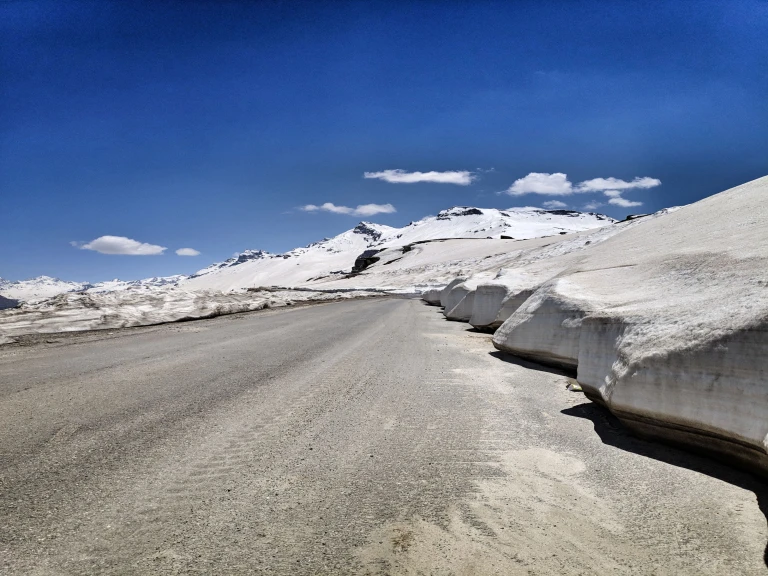 Rohtang Pass offers a wide range of activities to suit every traveller's taste.
Adventure enthusiasts can go trekking on scenic trails, try their hand at skiing, or soar through the sky while paragliding.

For those interested in culture, visiting local monasteries like the Keylong Monastery or exploring the nearby villages can be a rewarding experience.

Be sure to capture the mesmerizing landscapes with your camera at spots like Rahala Waterfalls and Marhi.
Food and Dining
While in Rohtang Pass, savour the delicious local cuisine.
Try traditional dishes like Dham, Chana Madra, and Babru.

Several local eateries serve piping hot momos and noodles to keep you energized during your adventures.

Remember to stay hydrated, especially at high altitudes, by drinking plenty of water and herbal teas.
Safety Tips
Safety should be a top priority during your Rohtang Pass adventure.
Start your trip with proper acclimatization, allowing your body to adjust to the high altitude slowly.

Be cautious when engaging in adventure activities, and always follow the instructions of experienced guides.

Travel insurance is essential to cover any unforeseen emergencies, including medical issues. So try to have it while travelling.
Local Culture and Etiquette
Rohtang Pass is home to diverse cultures and communities. Respect the local customs and traditions of the people you meet along the way.

Rohtang Pass is a destination that will leave you awestruck with its natural beauty and cultural richness.
Frequently asked questions (FAQs) about Rohtang Pass
Is Rohtang Pass Dangerous?
The Rohtang Pass, known for being India's highest and most challenging road, has unfortunately witnessed a higher number of accidents compared to any other road in the country. The low visibility conditions caused by heavy mist are the primary factor contributing to this situation. Despite its reputation, this breathtaking route welcomes hundreds of buses and vehicles every single day!
Is it safe to travel alone in Rohtang pass?
Traveling to Rohtang Pass in Himachal Pradesh, India, can be safe, but there are several important considerations to keep in mind (altitude, weather etc), especially if you plan to travel alone.
When is Rohtang Pass open?
The Rohtang Pass welcomes travelers for approximately six to seven months each year, typically from April through October.
How high is Rohtang Pass?
Rohtang Pass is at a staggering elevation of 3,979 meters (13,054 feet) above sea level.
How can I go to Rohtang Pass from Manali?
Nestled amidst breathtaking scenery, this enchanting pass is situated just about 51 kilometers away from Manali along the Manali-Keylong highway. You can reach Manali via the same road.
Why is Rohtang Pass famous?
Rohtang Pass is undoubtedly one of the most incredible valleys near Kullu. Apart from its renown for awe-inspiring landscapes and the mesmerizing valleys it unveils, it has also earned fame for the exhilarating thrill of riding motorcycles through this pass.