Nestled in the northern part of Himachal Pradesh, India, Spiti Valley is a haven for adventure enthusiasts, nature lovers, and seekers of the road less traveled. This high-altitude desert region offers a unique blend of stunning landscapes, rich culture, and serene solitude.
While many travelers flock to the popular destinations in Spiti, there are still hidden gems waiting to be explored. In this article, we'll take you on a journey through 10 unexplored places in Spiti Valley that offer a more authentic and offbeat experience.
1. Kibber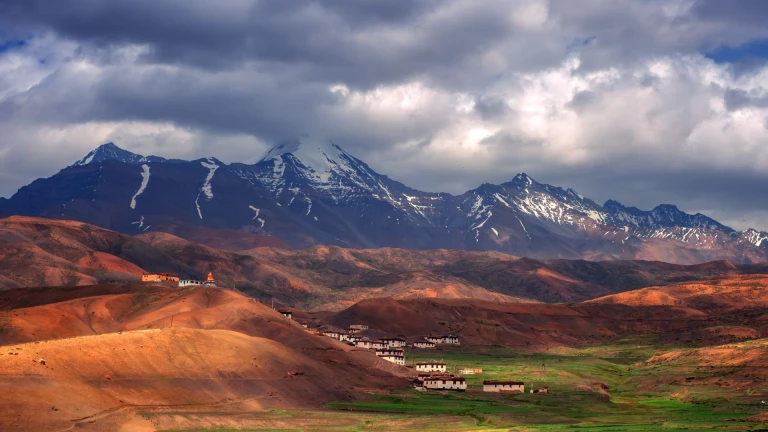 Kibber, Spiti Valley
Located at an elevation of 14,200 feet, Kibber is one of the highest inhabited villages in the world. Surrounded by barren mountains and featuring traditional Spitian architecture, it's a peaceful escape from the hustle and bustle. Don't forget to explore the Key Monastery nearby for a spiritual experience.
2. Chicham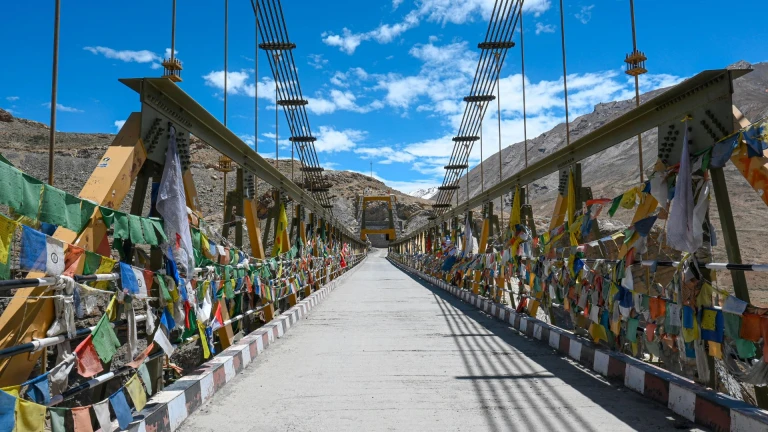 Chicham, Spiti
Chicham is known for its impressive suspension bridge that connects two villages, Chicham and Kibber. The hanging bridge offers breathtaking views of the gorge below, and it's a thrilling experience for adventure seekers. You can trek to Chicham from Kibber or Tashigang.
3. Langza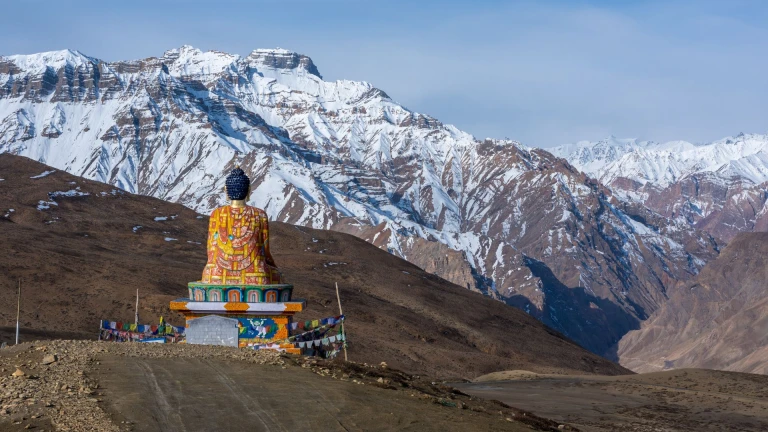 Langza, Spiti
Langza is a village that time seems to have forgotten. The village is famous for the giant Buddha statue that overlooks it. The views of the mountains and the serene atmosphere make it a perfect place for relaxation and meditation.
4. Demul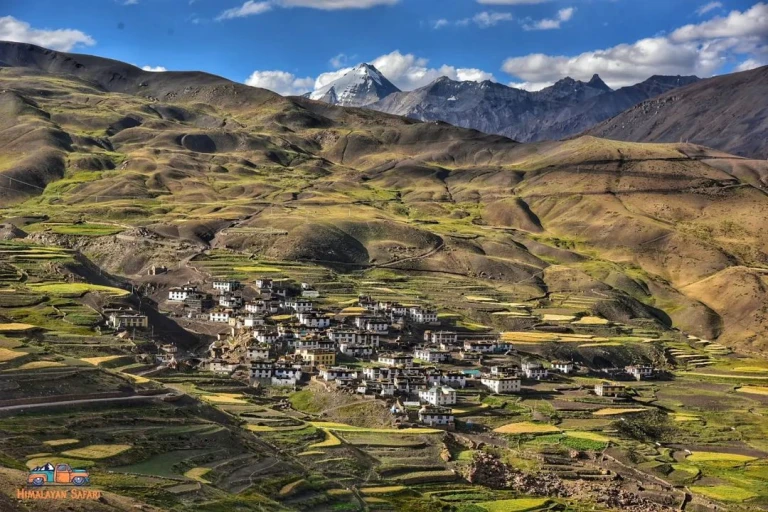 Demul, Spiti Img: Mahan Singh
Demul is a remote village that offers a glimpse into the traditional way of life in Spiti. It's a great place to interact with the locals and learn about their customs and traditions. The village is surrounded by stunning landscapes, making it a paradise for hikers.
5. Dhankar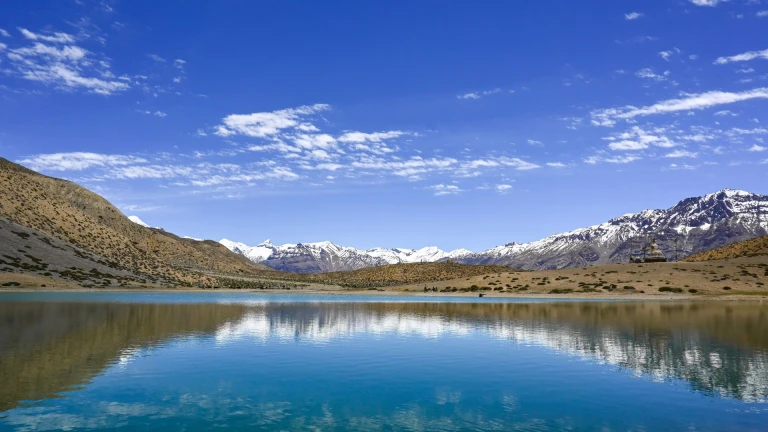 Dhankar, Spiti
Dhankar, perched on a cliff, is home to the Dhankar Monastery, one of the most spectacular monasteries in the Spiti Valley. The panoramic views from the monastery are awe-inspiring, and the village itself has an old-world charm that's hard to resist.
Also Read: Himalayan Camping 101: Everything You Need to Know
6. Losar
Losar, Spiti
Located at the base of Kunzum Pass, Losar is a quaint village that provides a serene atmosphere for relaxation. It's a starting point for the trek to the stunning Chandratal Lake, but it's also worth exploring for its traditional Spitian architecture and warm hospitality.
7. Pin Valley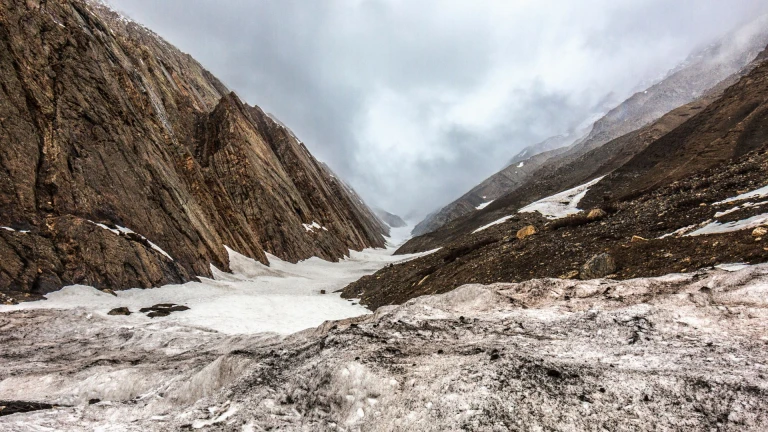 Pin Valley, Spiti
Often overshadowed by its more famous neighbors, Pin Valley is a hidden gem for those who appreciate unspoiled natural beauty. It's home to the Pin Valley National Park, where you can spot elusive snow leopards and explore the unique flora and fauna.
8. Gette and Tashigang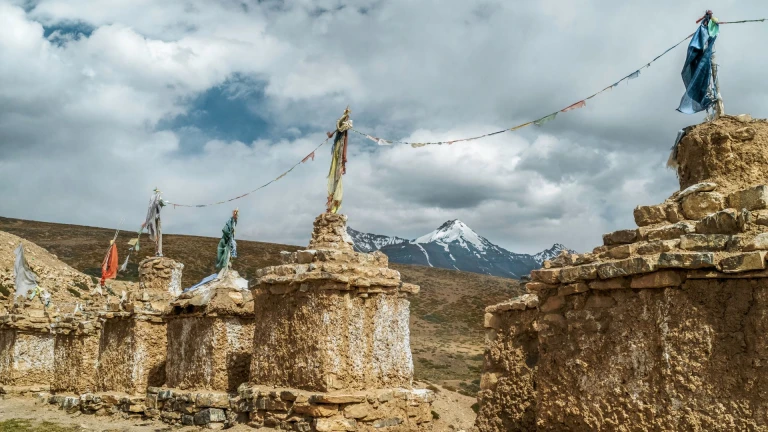 Tashigang, Spiti
Gette and Tashigang are two picturesque villages perched on the cliffs above Kaza. These villages offer incredible panoramic views of the Spiti Valley and are often overlooked by tourists. You can hike to these villages for an unforgettable experience.
9. Tabo Caves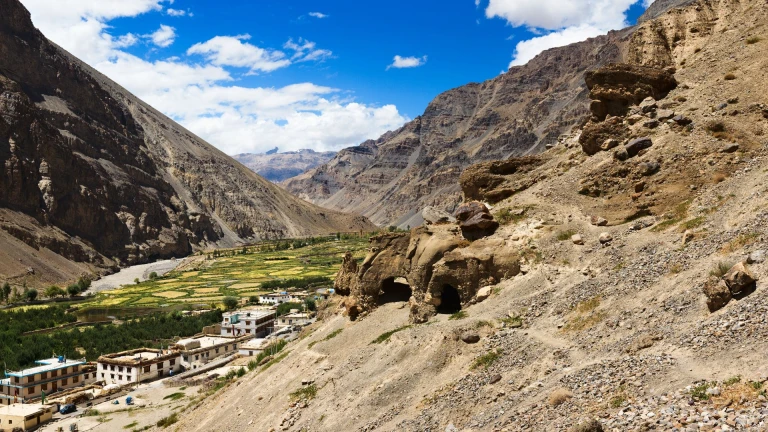 Tabo Caves, Spiti
The Tabo Caves are a lesser-known gem near the Tabo Monastery. These caves served as meditation retreats for Buddhist monks and are adorned with ancient paintings and inscriptions. A visit here allows you to connect with the deep spiritual history of the region.
10. Mudh Village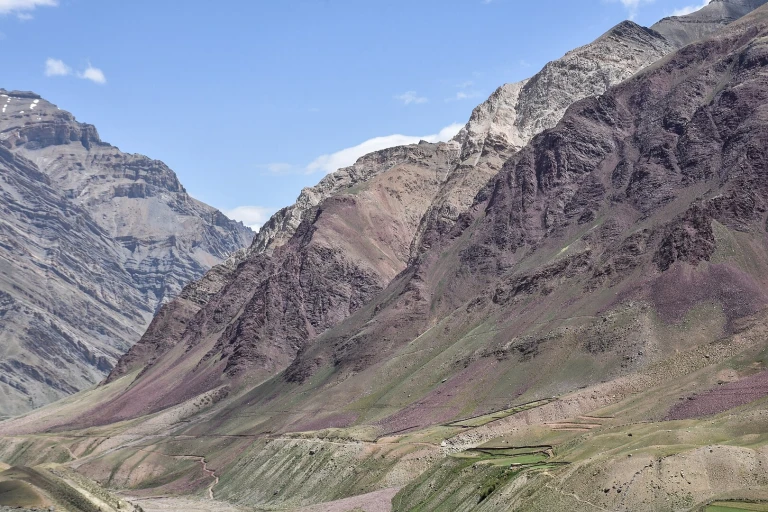 Mudh Village, Spiti
Mudh is the last village in the Pin Valley and offers a glimpse into a tranquil rural life. Surrounded by apple orchards and barley fields, it's a perfect place to relax and savor the peaceful vibes of the Spiti Valley.