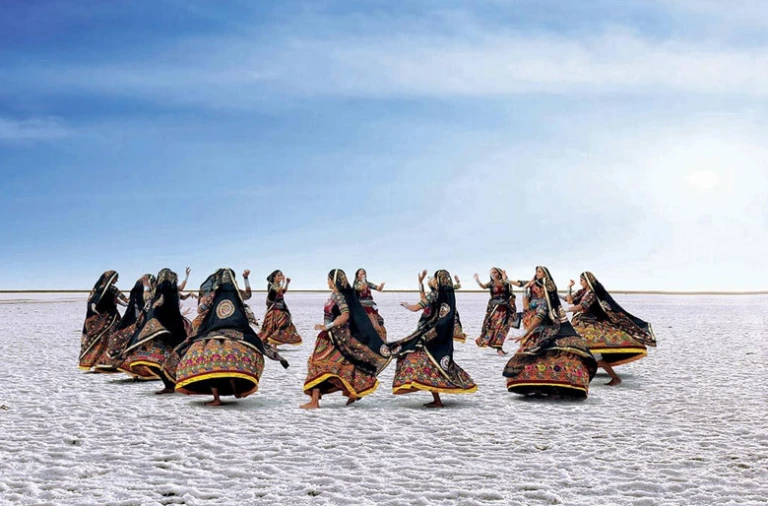 This guide provides a comprehensive overview of Gujarat, a western Indian state known for its vibrant culture, rich history, and stunning landscapes. It highlights the UNESCO World Heritage Site at Champaner-Pavagadh, the vibrant festivities during Navratri, and the state's famous cuisine, including dhokla and fafda. Gujarat offers diverse landscapes, historical sites, markets, and serene beaches, making it an ideal destination for travelers seeking a blend of history, culture, and beauty.
How can I get to Gujarat?
By Air:
The most convenient way to reach Gujarat is by air. There are several airports in the state, including Sardar Vallabhbhai Patel International Airport in Ahmedabad and Vadodara Airport. These airports are well-connected to major cities in India as well as international destinations.
By Train:
Another way to reach Gujarat is by train. The state has a well-developed railway network with several major railway stations like Ahmedabad Junction, Vadodara Junction, and Surat Railway Station. Trains from various parts of the country connect to these stations, making it a convenient mode of transportation for travelers.
By Road:
Gujarat has a well-maintained road network, making it easily accessible by car or bus. National highways connect the state to neighboring states and major cities, providing a convenient and comfortable journey for travelers.
By Bus:
Gujarat has a well-developed bus transportation system, with both government and private operators offering regular services to various cities and towns within the state. The buses are comfortable and provide an affordable option for travelers to explore Gujarat's diverse landscapes and attractions.
Waterways:
Ferry services are also available in Gujarat, particularly along the coastline. These services offer a unique and scenic way to travel and explore the state's coastal areas, providing an alternative mode of transportation for those looking for a different experience.
Best time to visit Gujarat
The best time to visit Gujarat is during the winter months, from November to February. The weather during this time is pleasant and ideal for exploring the various attractions in the state. Additionally, many festivals and cultural events take place during this period, providing visitors with a unique opportunity to experience the vibrant culture of Gujarat.
Getting around in Gujarat
The transport network in Gujarat is well-established and provides a range of choices for visitors. Nearly every part of the state can be reached by road thanks to a vast network of state-run and commercial bus lines. Bus reservations may be made over the phone or online, and the state's superb rail system guarantees quick, pleasant, and affordable travel.
Within metropolitan areas, auto rickshaws are common for short trips, and larger cities have ride-sharing services like Uber and Ola. Local business Jugnoo is a significant player in the industry. In Gujarat, self-drive rental vehicles are less frequent; however, there are taxis for both local and interstate transport.
There is no traffic congestion because of the state's well-maintained road system, and there are no tolls for private automobiles on state routes. Overall, Gujarat's transit system is practical, economical, and a good option for tourists.
Accommodation options in Gujarat
Gujarat has a variety of lodging choices to suit different vacation needs and price ranges. Gujarat provides a range of accommodations to suit all budgets, including luxury resorts as well as hotels and guesthouses that are affordable.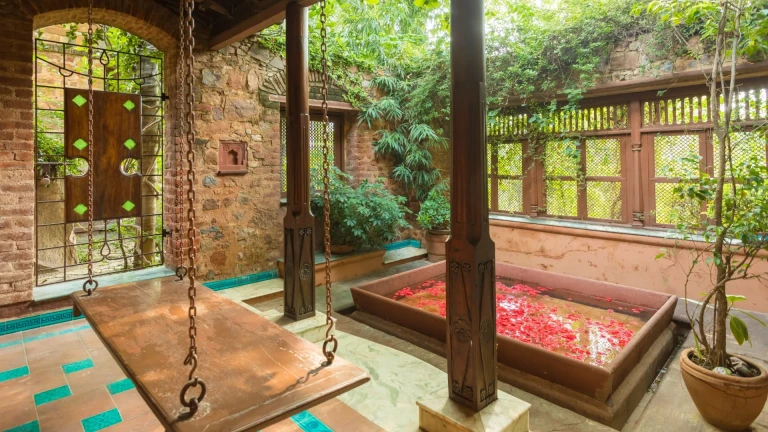 With an upsurge in the popularity of homestays and Airbnbs, tourists now have more opportunities to immerse themselves in local culture and contribute to the community. Government-run tent communities at historical locations provide a distinctive fusion of contemporary comforts and authentic settings.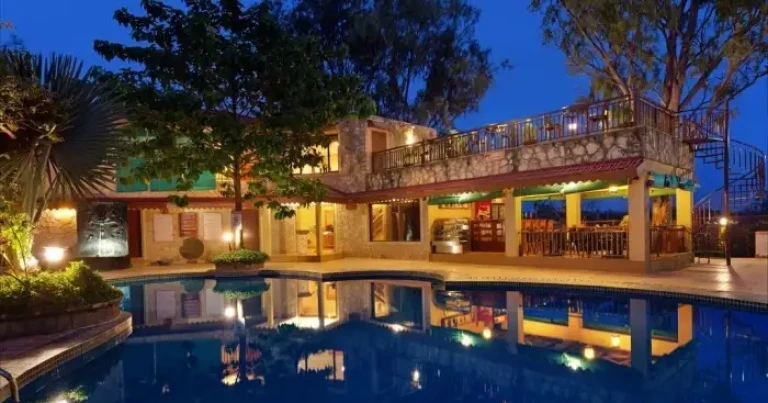 There are luxurious resorts with top-notch amenities for people who want the best. There are also luxurious hotels near cultural hotspots and resorts on the beach.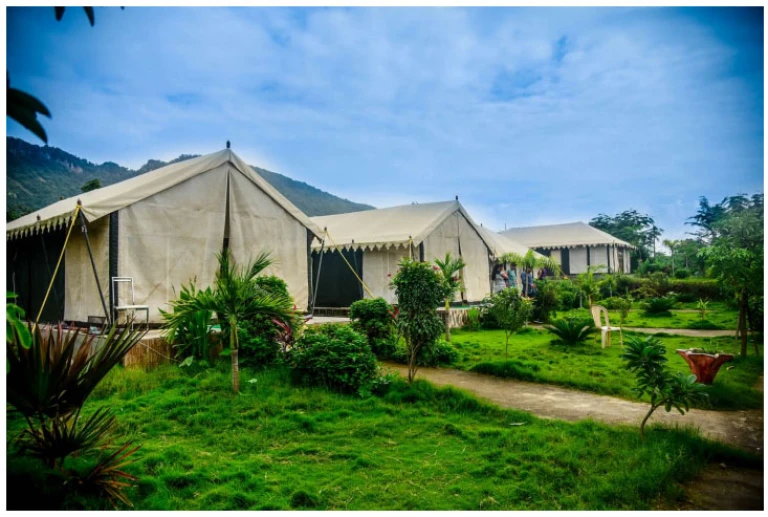 Forest stays in wildlife sanctuaries and national parks offer a unique blend of comfort and wilderness exploration, allowing visitors to immerse themselves in the natural beauty, engage in wildlife spotting, and enjoy eco-friendly accommodations for sustainability.
Gujarat is a great location for those on a budget, those looking for luxury, and those interested in discovering the local culture because its lodging options are as varied as its attractions.
Gujarat places you must visit
Gir National Park: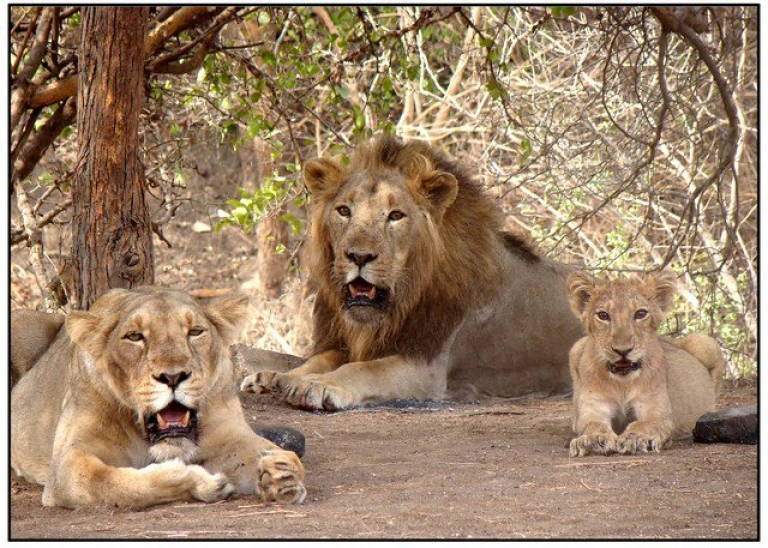 It takes pride in being the final sanctuary for Asiatic lions and serves as a symbol of conservation efforts. The park provides a rare chance to see these magnificent animals in their native setting. Gir National Park is also home to a wide variety of plants and animals, making it a haven for lovers of the natural world. On a safari through this reserve, you may see these gorgeous animals in their native habitat.
Also read: The Ultimate Guide to Gir National Park Gujarat
Statue of Unity: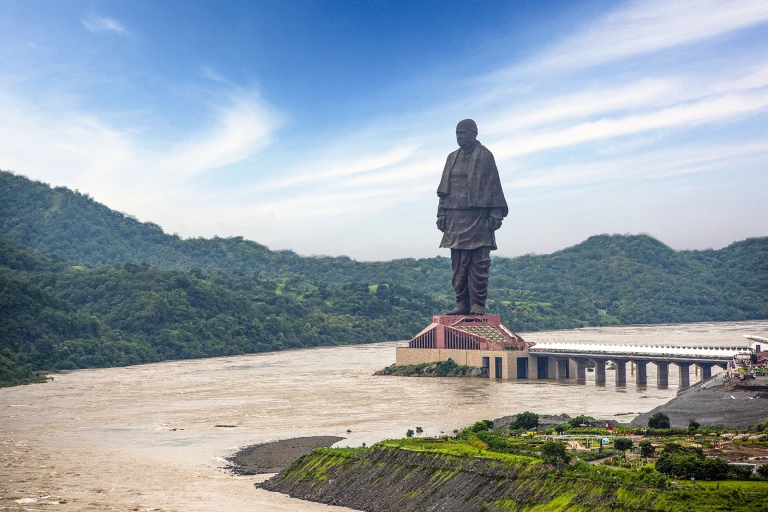 The Statue of Unity is a colossal memorial to Sardar Vallabhbhai Patel, with its breathtaking height and picturesque surroundings. It is the highest statue in the world and serves as a reminder of Indians' solidarity and sense of pride in their country. Its construction highlights the nation's engineering capabilities and requires the labor of thousands of laborers. In addition to honoring a renowned leader, its legendary position offers expansive vistas of the Narmada River.
The Heritage City of Ahmedabad: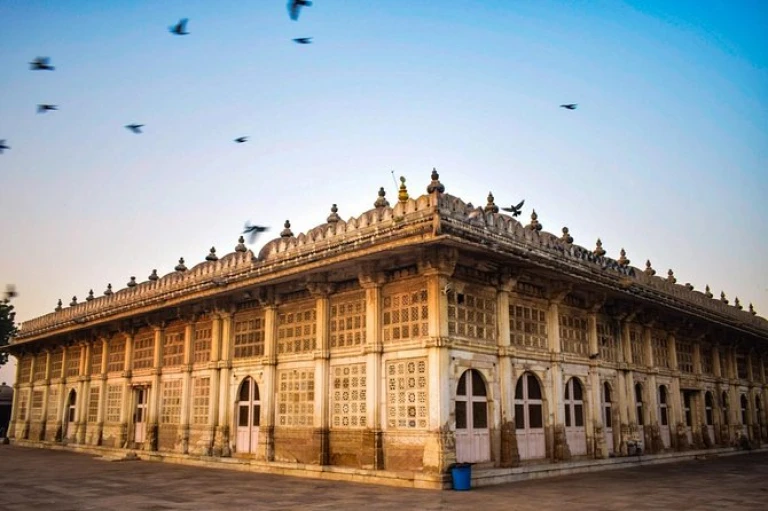 Ahmedabad, the first UNESCO World Heritage City in India, is known for its unique blend of Hindu and Islamic architecture. The ancient town, featuring winding lanes and carved wooden havelis, transports visitors back in time. The Sabarmati Ashram, where Mahatma Gandhi resided and oversaw the Indian independence campaign, is also a must-see. A history walk through the city offers undiscovered treasures like ornately carved temples and bustling shops.
Also Read:15 Places to visit in Ahmedabad, Gujarat 2023
The Indroda Dinosaur and Fossil Park: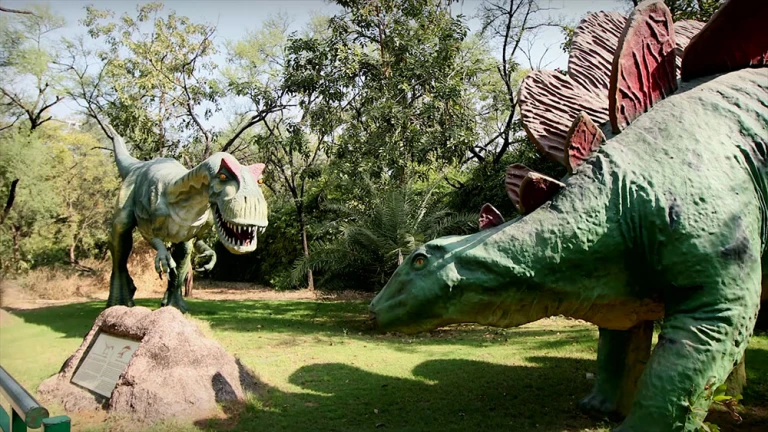 Located outside of Ahmedabad, this attraction is intriguing for both kids and adults. It has educational exhibits and interactive displays in addition to housing a sizable collection of dinosaur fossils. Even guided tours and excavation activities are available to those who want to learn more about the ancient period. The park is a wonderful location for nature lovers as well since it has lovely walking routes, picnic areas, and a botanical garden.
Dholavira visits the Indus Valley civilization.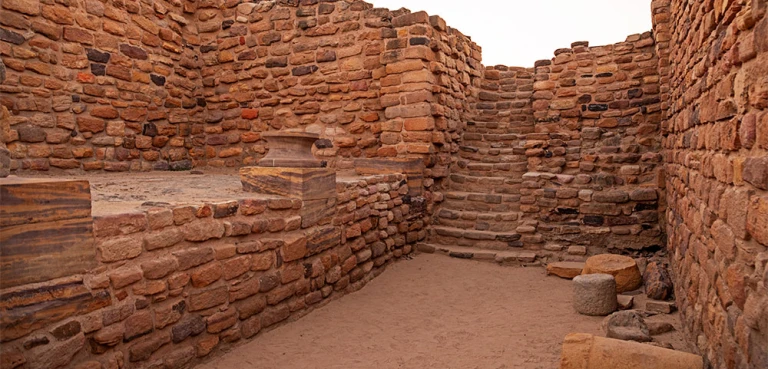 In Gujarat's Kutch area, Dholavira is a notable archeological site where artifacts from the Indus Valley Civilization may be seen. The well-preserved ruins of this ancient city offer a rare chance for history buffs to examine them and learn about the sophisticated urban planning and culture of the time. Dholavira is a must-visit location for anybody interested in solving the riddles of ancient civilizations because of its extensive historical relevance and beautiful surroundings.
The Rann of Kachchh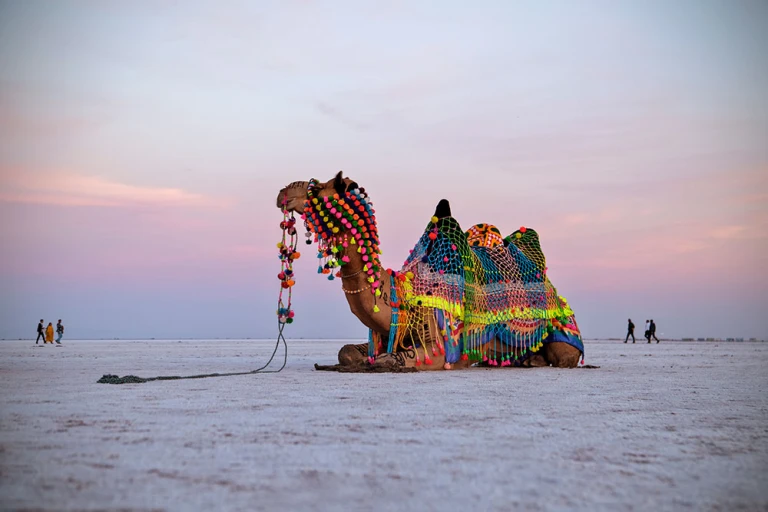 Located in the western state of Gujarat, the Rann of Kachchh is a vast salt marsh that stretches across thousands of square kilometers. This unique landscape offers visitors a mesmerizing experience with its shimmering white salt flats and breathtaking sunsets. The Rann of Kutch is also home to various wildlife species, making it a popular destination for nature enthusiasts and photographers alike.
Gujarati shoppers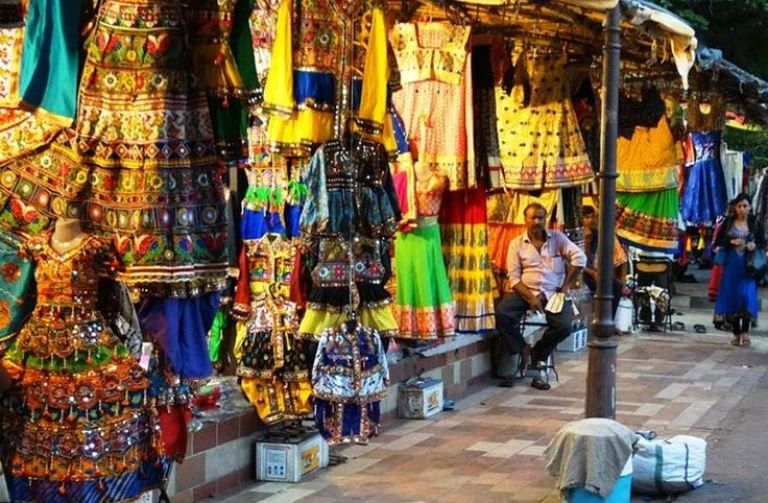 Gujarat is a bustling, diverse shopping destination that provides a veritable gold mine of goods for window shoppers and hagglers.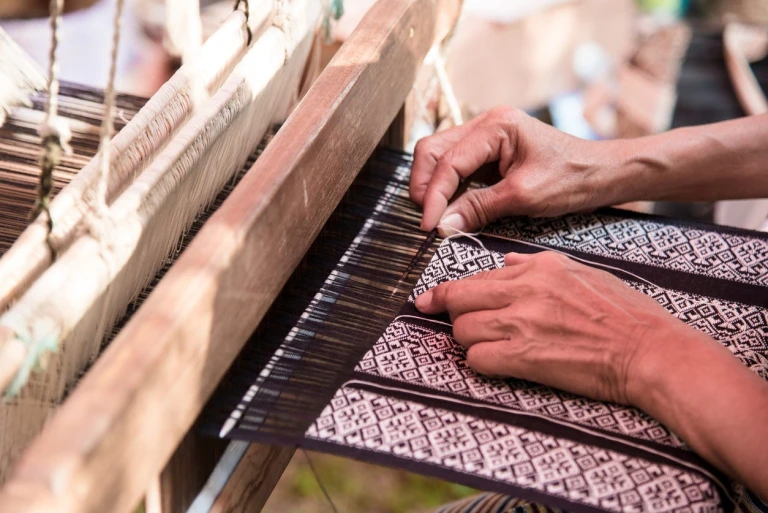 Through its finely crafted goods, such as pottery, wood carvings, and embroidered textiles, the state's rich cultural heritage is displayed.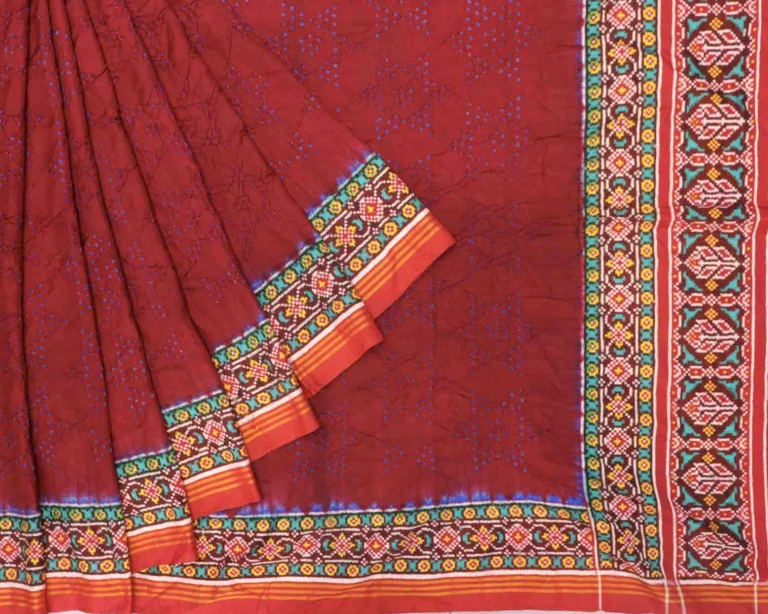 Gujarat is also well-known for its traditional Indian attire, notably its garba garments, which are worn at festivals and serve as treasured mementos. Bandhani and patola sarees are only a couple of the state's unique textiles that are well known.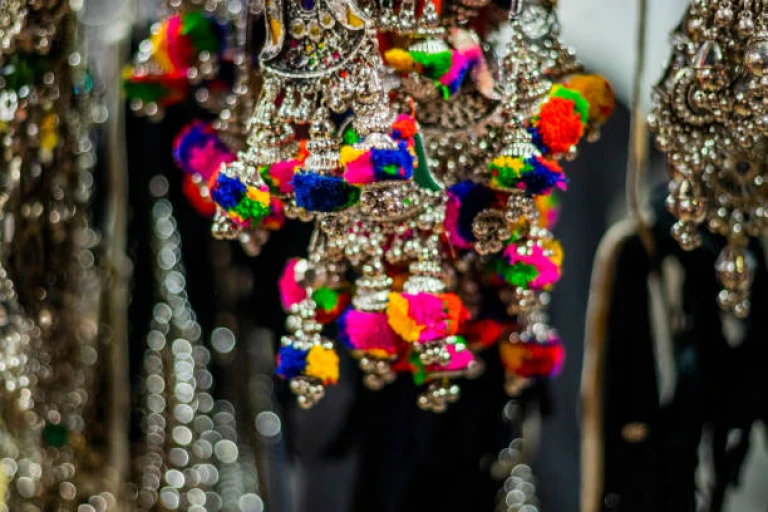 Without perusing the varied selection of jewellery available in Gujarat—including intricate artificial pieces, silver, and gold pieces—a shopping trip would be incomplete. Rajkot-produced gold jewellery is particularly renowned for its elegance and craftsmanship.
If you're looking for jewellery, clothes, textiles, or souvenirs, Gujarati markets promise a unique shopping experience.
Gujarati cuisine's flavor
It is a unique blend of sweet, spicy, and tangy tastes. The use of various spices and herbs adds depth to the dishes, creating a delightful explosion of flavours in every bite. Additionally, the cuisine often incorporates a wide variety of vegetables and lentils, making it not only delicious but also nutritious.
Gujarati Thali: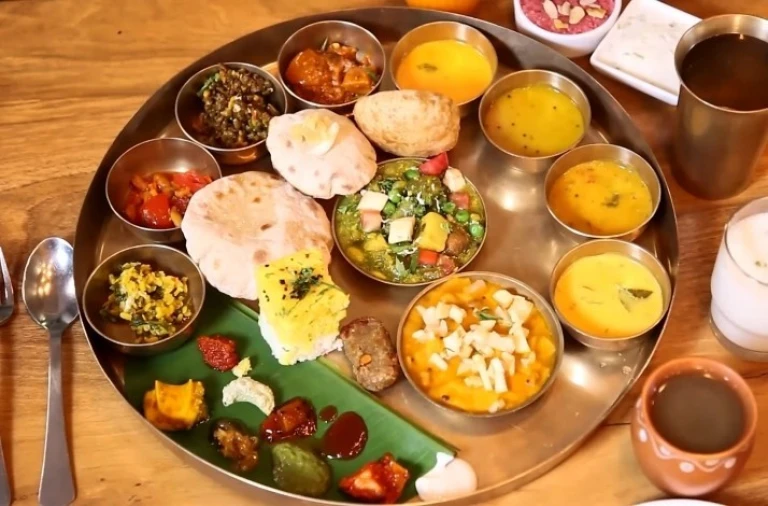 Gujarati Thali is a traditional meal that showcases the diverse flavors of Gujarati cuisine. It typically consists of a variety of dishes such as dal, kadhi, roti, rice, and a selection of vegetable curries. The combination of these dishes on a single plate offers a complete and satisfying dining experience.
Dhokla, Khandvi and Thepla: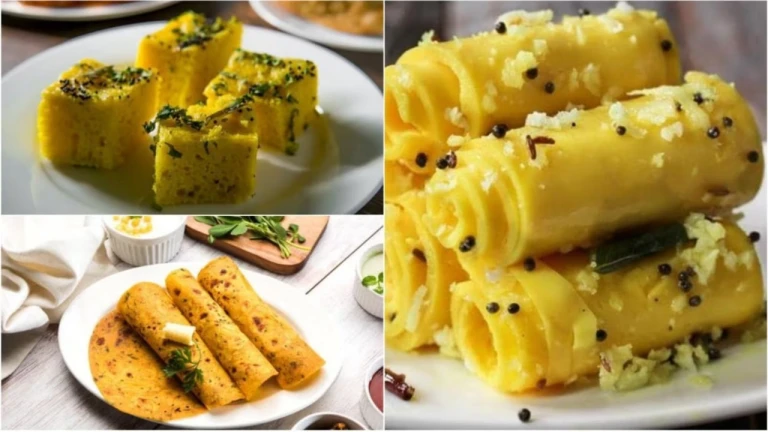 Dhokla Thepla and Khandvi are popular snacks that are commonly found in Gujarati cuisine.
Dhokla is a steamed savory cake made from fermented rice and chickpea flour,

Khandvi is a rolled snack made from gram flour and yogurt.

Thepla,is made from wheat flour, spices, and fenugreek leaves. It is typically served with yogurt or chutney and is known for its unique tangy and spicy flavor. Thepla can be enjoyed as a breakfast item or as a light meal, making it a versatile and delicious dish in Gujarati cuisine.

These snacks have a unique texture and are often served with yogurt, chutneys or sauces for added flavor.
Rotlo and Olo: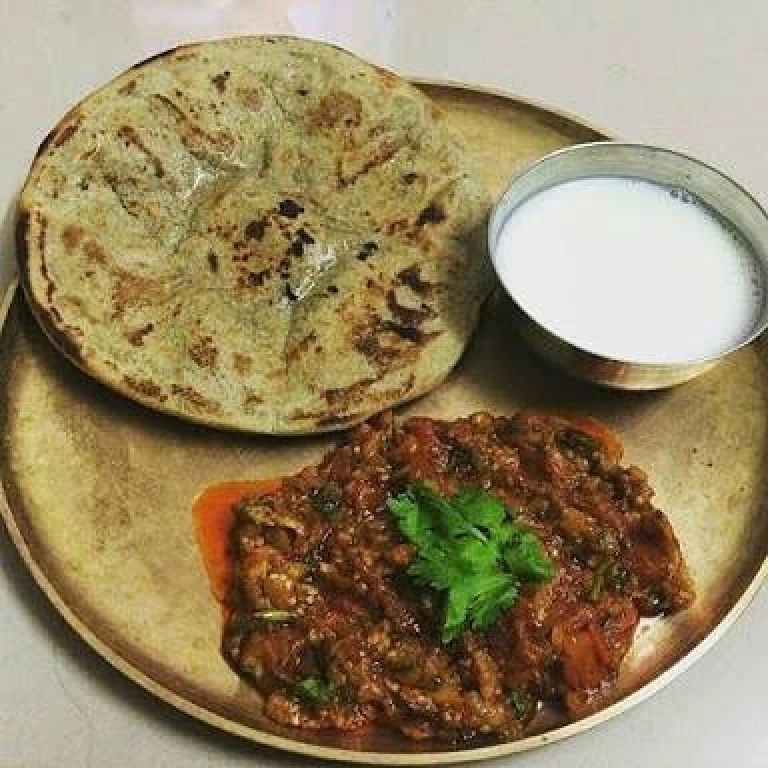 Rotlo and Olo are traditional breads that are commonly enjoyed in Gujarati cuisine. Rotlo is a thick, unleavened bread made from millet flour, while Olo is a thin, crispy bread made from rice flour. These breads are often paired with a variety of curries and lentil dishes to create a wholesome and satisfying meal.
Fafda-Jalebi: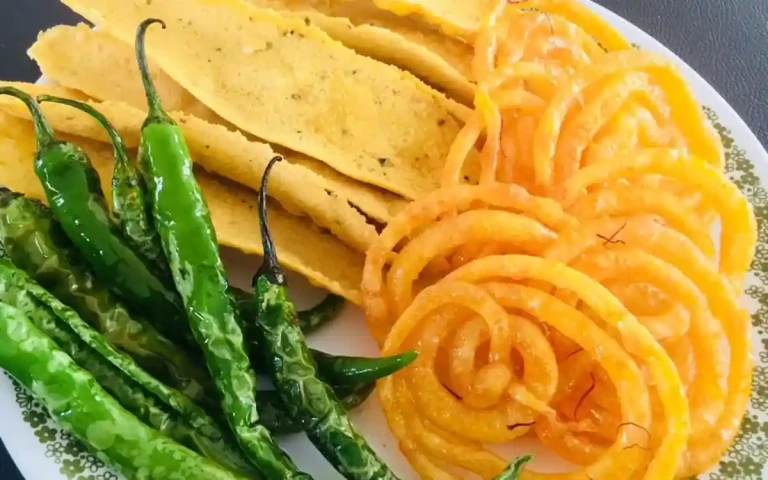 Fafda-Jalebi is a popular combination snack in Gujarati cuisine. Fafda is a crispy, deep-fried snack made from gram flour, while Jalebi is a sweet and sticky dessert made from fermented batter. This combination of savory and sweet flavors is often enjoyed as a breakfast or tea-time treat in Gujarat.
With dynamic towns like Ahmedabad and Vadodara, lively marketplaces, and mouthwatering cuisine, Gujarat, a country rich in history, culture, and natural beauty, promises an amazing voyage. Another must-see location is the tranquil white salt desert known as The Rann of Kutch. A must-see are the venerable temples of Somnath and Dwarka, both of which have religious importance. Gujarat is a must-visit location for tourists looking to experience the friendliness of its people because of its friendly culture. May Gujarat's charm enhance your memories and fill your days with enchantment.