Delhi, the bustling and vibrant capital of India, is a city that never sleeps. When the sun sets, the city comes alive with a plethora of activities and experiences that cater to a wide range of interests and preferences.
From historical monuments bathed in soft golden lights to modern nightlife hotspots, Delhi offers a diverse range of options for those seeking entertainment and excitement after dark. In this article, we'll explore some of the best things to do at night in Delhi in 2023.
1. Visit the India Gate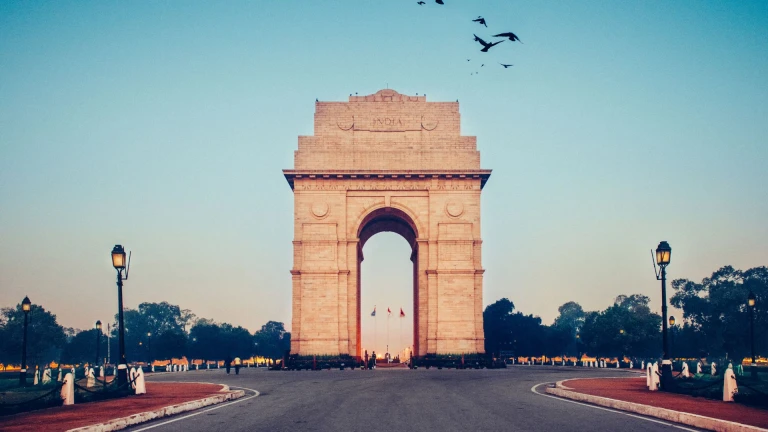 India Gate, Delhi
The India Gate, a majestic war memorial located in the heart of Delhi, is a sight to behold in the evenings. Illuminated against the night sky, it stands as a tribute to Indian soldiers who sacrificed their lives in World War I. You can take a leisurely stroll around the lawns or enjoy a picnic with friends and family. The atmosphere is peaceful and serene, making it an ideal place to unwind.
2. Discover the Qutub Minar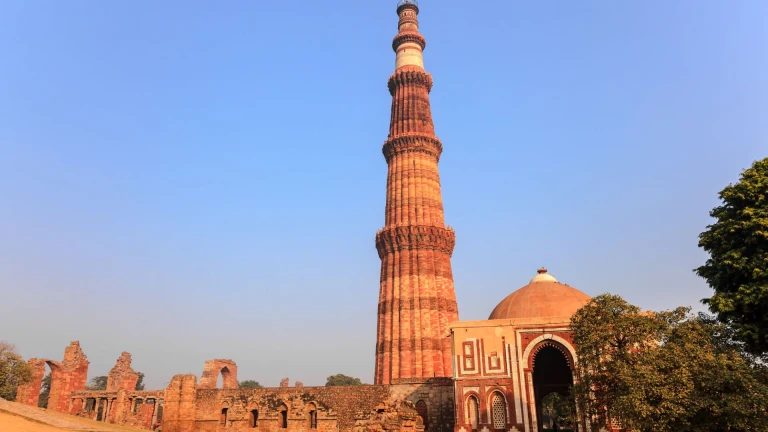 Qutub Minar, Delhi
The Qutub Minar, another iconic monument in Delhi, looks even more impressive when it's beautifully lit up at night. This UNESCO World Heritage Site is surrounded by lush gardens and makes for a delightful place to explore after sunset. Don't forget to capture some breathtaking photographs during your visit.
3. Enjoy Street Food Delights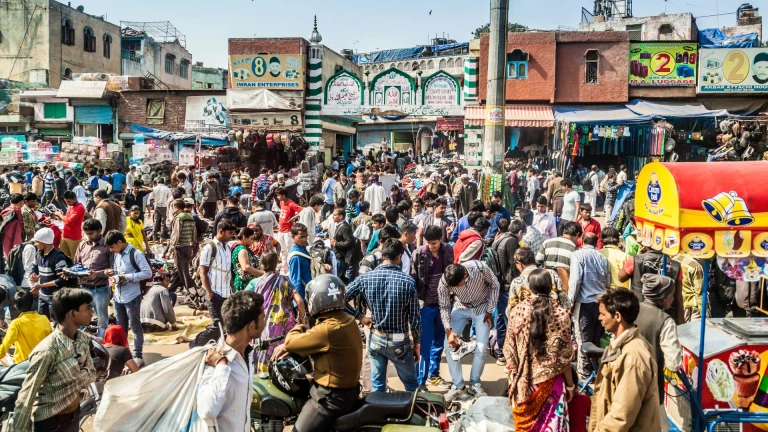 Street Food, Delhi
Delhi is renowned for its street food, and the night is no exception. Head to popular street food hubs like Chandni Chowk or Paranthe Wali Gali to savor a wide range of delectable dishes. Whether you're a fan of chaat, kebabs, or paranthas, Delhi's street vendors serve up a culinary delight you won't want to miss.
Read more: Exploring Delhi's Famous Cuisine: A Food Lover's Guide
4. Witness the Sound and Light Show at Red Fort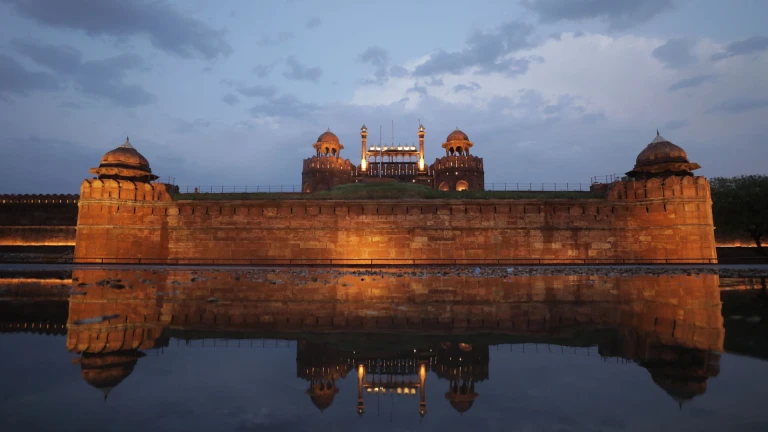 Red Fort Delhi
The Red Fort, a symbol of India's rich history, hosts a captivating sound and light show in the evenings. The show narrates the story of the fort's historical significance, making for an educational and entertaining experience. The stunning visuals and the narrated history are sure to leave you in awe.
5. Explore Dilli Haat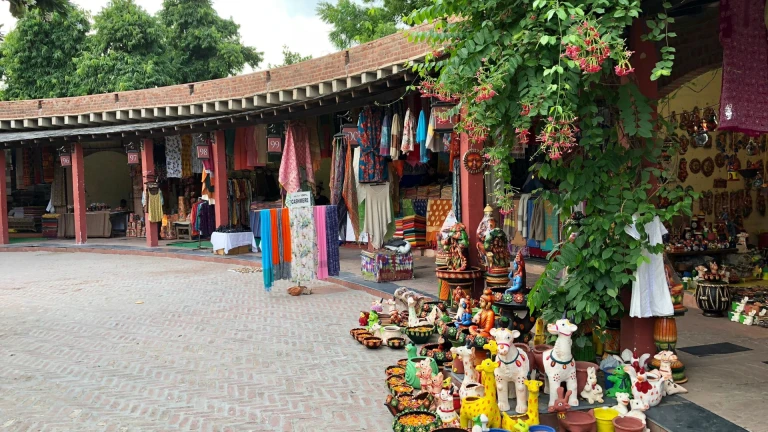 Dilli Haat, Delhi
Dilli Haat is a unique open-air market that features handicrafts, clothing, and culinary delights from across India. In the evening, the market comes to life with live music performances and cultural events. You can shop for souvenirs, indulge in diverse Indian cuisines, and soak in the vibrant atmosphere.
6. Experience the Nightlife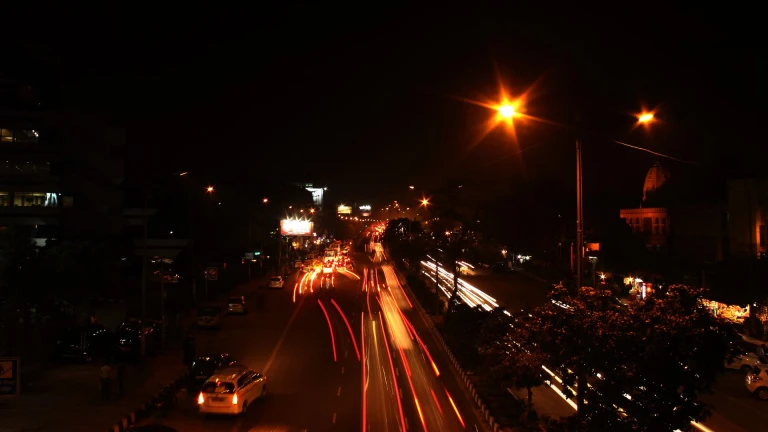 Delhi at night
Delhi's nightlife is famous for its lively bars, clubs, and lounges. Head to popular areas like Connaught Place, Hauz Khas Village, or Cyber Hub in Gurugram to enjoy a night out. From rooftop bars with stunning city views to underground clubs with live DJs, the city caters to all types of partygoers.
7. Stroll in Lodhi Gardens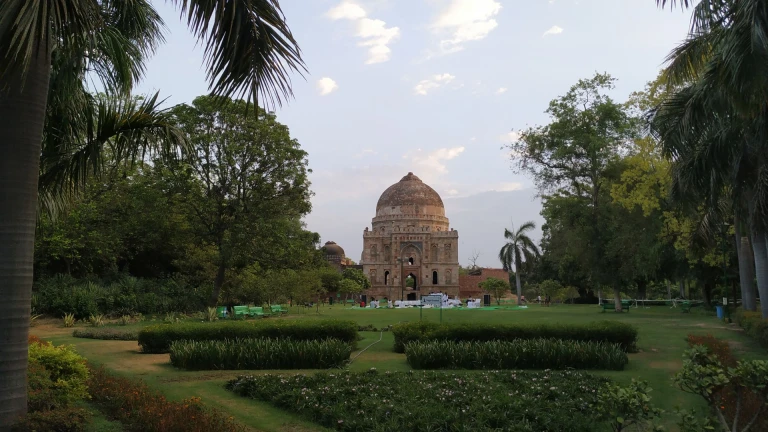 Lodhi Gardens, Delhi
Lodhi Gardens, with its beautifully landscaped lawns, historical monuments, and serene atmosphere, is an ideal place for a peaceful nighttime walk. The park remains open until 8:00 PM, allowing visitors to enjoy a tranquil evening amidst the lush greenery and monuments.
8. Attend Cultural Performances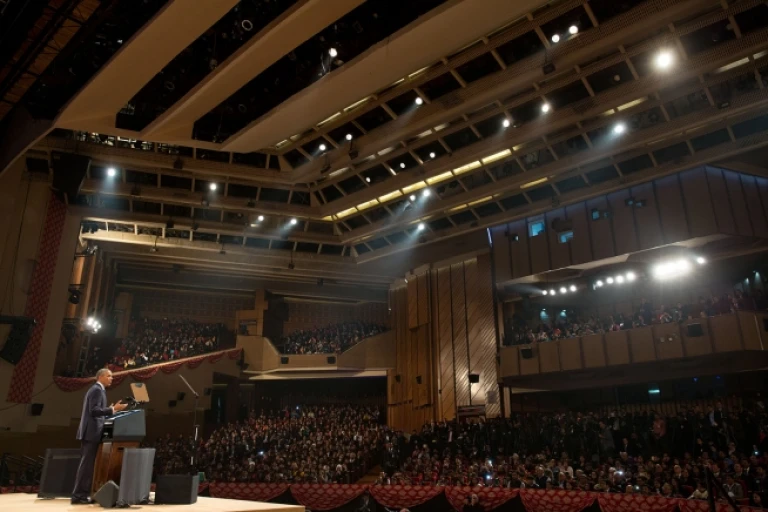 Siri Fort Auditorium, Delhi
Delhi boasts a vibrant cultural scene, and there are often live music, dance, and theater performances happening at various venues across the city. Check out schedules at places like Kamani Auditorium, India Habitat Centre, and Siri Fort Auditorium for cultural events that showcase India's rich heritage.
Read more: Places that you MUST VISIT in Delhi with your Family
Delhi, a city that seamlessly blends its rich history with modern vibrancy, offers a plethora of options for night owls and explorers. Whether you're interested in history, culinary delights, live entertainment, or simply a quiet evening under the stars, Delhi has something for everyone.
In 2023, be sure to explore the best things to do at night in this dynamic and enchanting city. Delhi's nights are as enchanting as its days, and there's no better time to experience the city's magic than after dark.