Shanghai, often referred to as the "Pearl of the Orient," is a dynamic and cosmopolitan city that offers a mesmerizing blend of modernity and tradition. In 2023, as you plan your visit to China, Shanghai should undoubtedly be on your itinerary.
With its stunning skyline, rich history, and vibrant culture, this city has something for everyone. In this article, we will highlight 10 must-do activities to make your visit to Shanghai a memorable one.
1. Explore The Bund: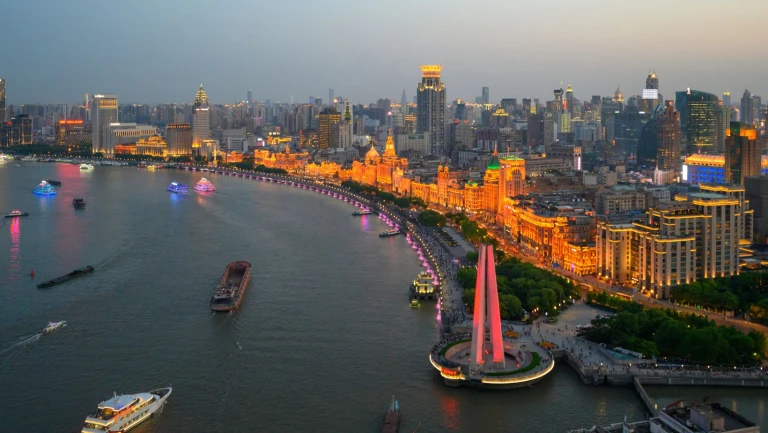 The Bund Shanghai
Your visit to Shanghai is incomplete without a stroll along The Bund, a waterfront promenade that offers breathtaking views of the city's iconic skyline. Marvel at the historic colonial architecture on one side and the futuristic skyscrapers on the other. Visit in the evening to witness the city's dazzling lights.
2. Visit the Oriental Pearl Tower:
Oriental Pearl Tower Shanghai
The Oriental Pearl Tower is an architectural marvel that dominates the city's skyline. Take an elevator ride to the observation deck for panoramic views of the city, and don't forget to check out the fascinating Shanghai History Museum located inside.
3. Wander through Yuyuan Garden: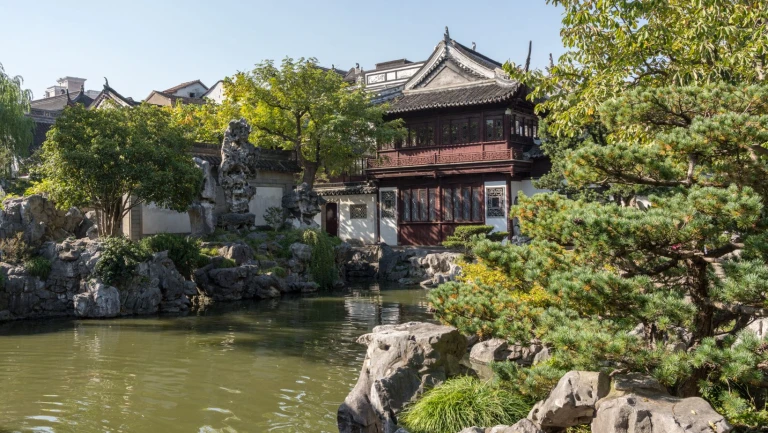 Yuyuan Garden Shanghai
Step back in time at Yuyuan Garden, a tranquil oasis in the heart of bustling Shanghai. This classical Chinese garden boasts beautiful pavilions, intricate bridges, and lush greenery. Explore the bustling bazaar surrounding the garden to shop for souvenirs and enjoy traditional snacks.
4. Savor Authentic Street Food: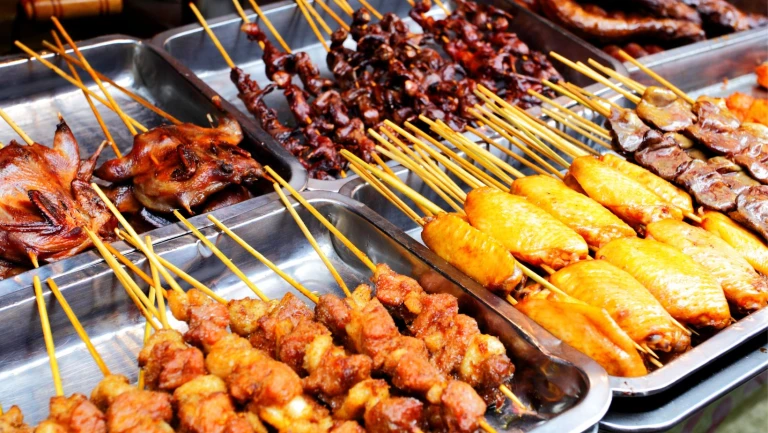 Street Food Shanghai
Shanghai is renowned for its diverse culinary scene. Try local delicacies such as xiaolongbao (soup dumplings), shengjianbao (pan-fried buns), and jianbing (savory crepes). Visit street food markets like the City God Temple Snack Street for a taste of authentic flavors.
Read more: China temporarily eases visa requirements for Indian travelers
5. Take a Huangpu River Cruise: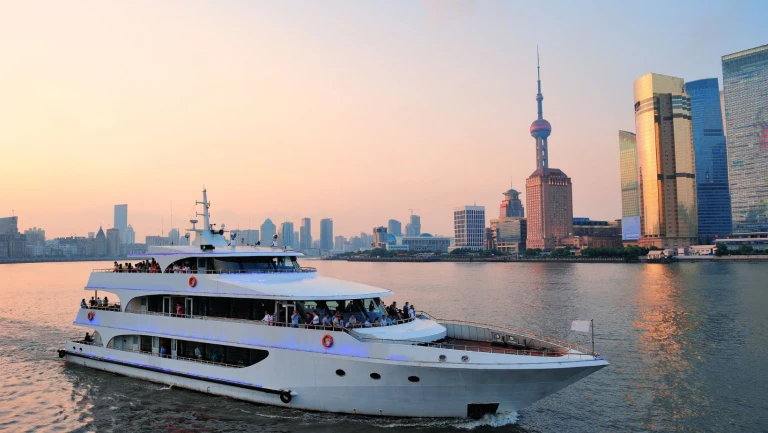 Huangpu River Cruise Shanghai
See the city from a different perspective by embarking on a Huangpu River cruise. You'll witness the contrast between the historic Bund and the modern Pudong district, with all its skyscrapers beautifully illuminated at night.
6. Discover Tianzifang: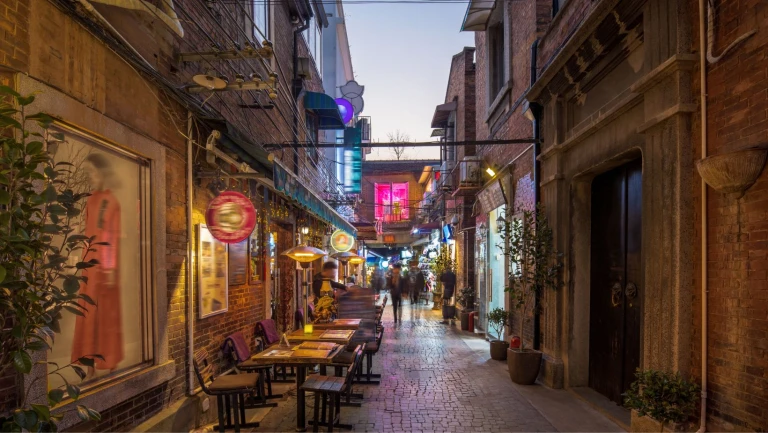 Tianzifang Shanghai
Wander through the artsy Tianzifang district, an intricate maze of narrow alleys lined with galleries, boutiques, and cozy cafes. It's an excellent place to find unique souvenirs and enjoy a relaxing cup of tea.
7. Explore Jade Buddha Temple: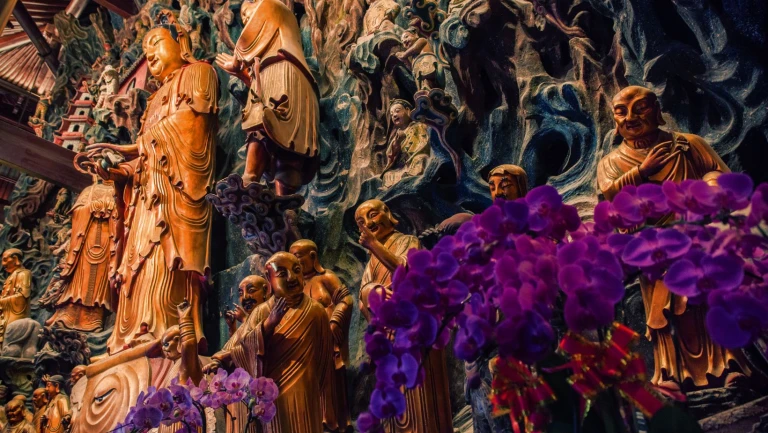 Jade Buddha Temple Shanghai
Marvel at the intricate architecture and the two precious jade Buddha statues housed at the Jade Buddha Temple. This serene temple is a place of worship and an important cultural site.
8. Experience Chinese Opera: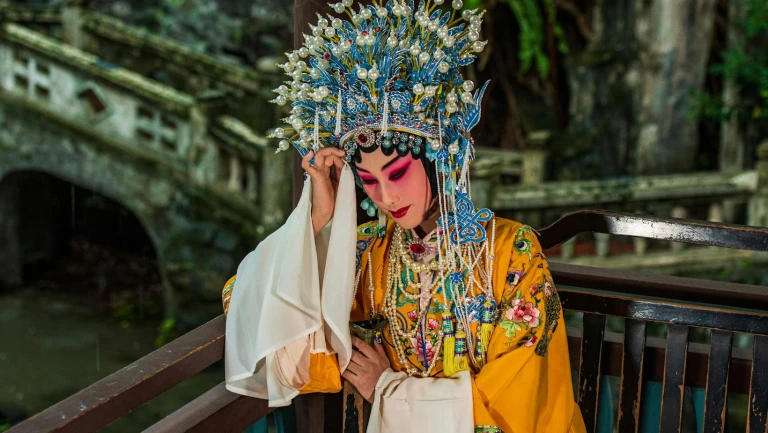 Chinese Opera
Immerse yourself in Chinese culture by attending a traditional Peking Opera or a Sichuan Face-Changing Opera performance. These captivating shows offer a glimpse into China's rich artistic heritage.
9. Go Shopping on Nanjing Road: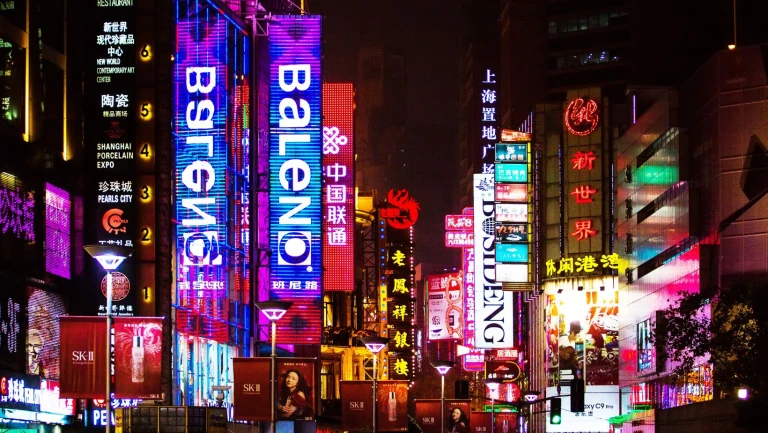 Nanjing Road Shanghai
Nanjing Road is one of Shanghai's most famous shopping streets. From luxury brands to local boutiques, you'll find everything here. Don't forget to explore the massive New World City Mall for a comprehensive shopping experience.
10. Day Trip to Suzhou or Hangzhou: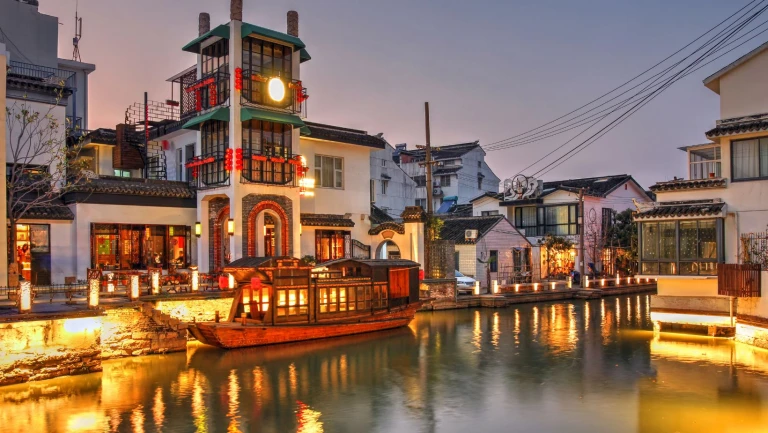 Suzhou Shanghai
Shanghai's strategic location allows for easy day trips to nearby cities like Suzhou and Hangzhou. Explore Suzhou's classical gardens and Hangzhou's scenic West Lake, adding even more diversity to your China experience.
Read more: How to Plan a Trip to China from India: A Step-by-Step Guide
Shanghai is a city of captivating contrasts, where tradition meets modernity. Whether you're interested in history, culture, or just soaking in the city's vibrant energy, there's something for everyone in this bustling metropolis. Make the most of your visit to China in 2023 by including these 10 must-do activities in Shanghai on your itinerary. Your adventure in the "Pearl of the Orient" will be an unforgettable experience.