Chennai, the capital city of Tamil Nadu, is a vibrant and culturally rich metropolis that offers a diverse range of experiences for travelers. Known for its historical heritage, beautiful beaches, rich cuisine, and modern infrastructure, Chennai is a city that truly has something for everyone.
Whether you're a history buff, a foodie, a nature lover, or simply seeking an enriching cultural experience, Chennai has it all.
In this article, we will explore the top 20 must-visit places in Chennai for 2023, ensuring you have an unforgettable visit to this incredible city.
1. Marina Beach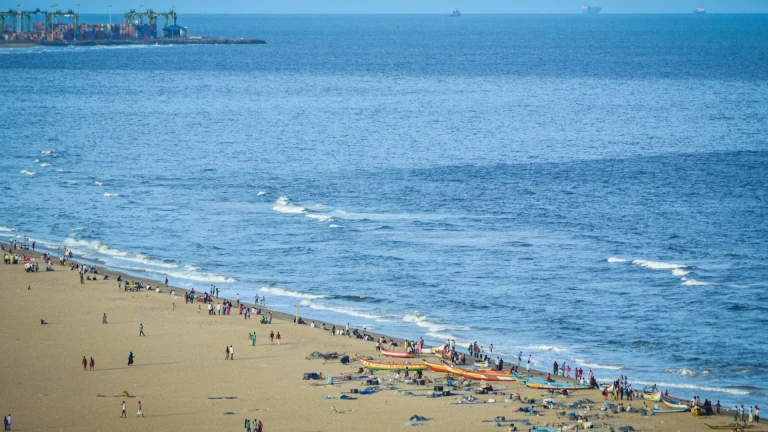 No visit to Chennai is complete without a trip to the iconic Marina Beach.

Stretching over 13 kilometers along the Bay of Bengal, it's the longest natural urban beach in the world.

Early morning or evening walks along the promenade, enjoying the fresh sea breeze, and savoring local street food are popular activities here.
2. Kapaleeshwarar Temple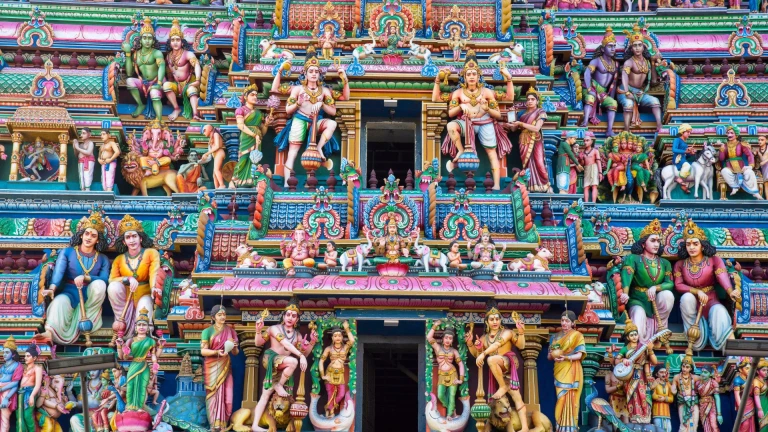 One of Chennai's most famous landmarks, the Kapaleeshwarar Temple, is an architectural marvel showcasing Dravidian style.

Dedicated to Lord Shiva, its intricately carved gopuram (tower) and colorful sculptures are a sight to behold.

Goddess Parvati is also worshiped in this temple as Karpagambal.
3. Fort St. George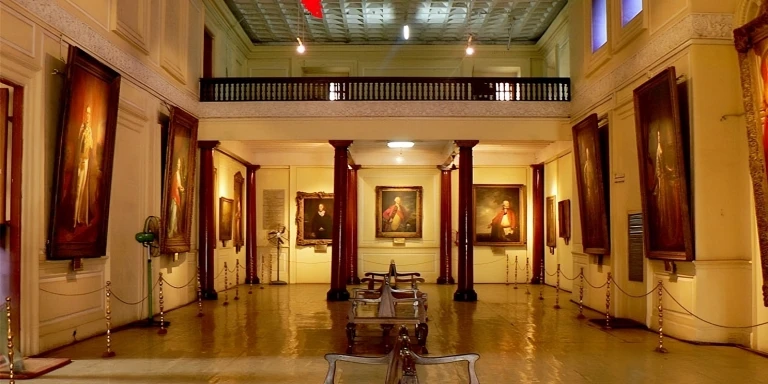 Image Source: Optima Travels
Built by the British, Fort St. George is a historical treasure trove.

It houses the Fort Museum, which has a fascinating collection of colonial artifacts, including paintings, coins, and weaponry.
4. San Thome Basilica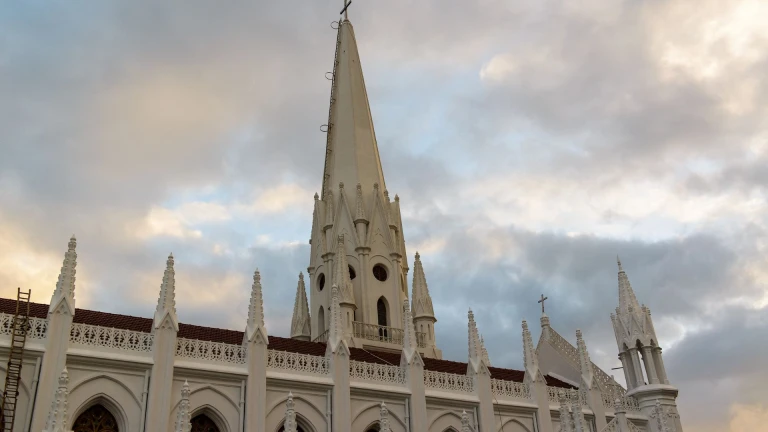 This Gothic-style Roman Catholic basilica built over the tomb of St. Thomas, one of Jesus Christ's apostles, is a serene place of worship.

The stunning white edifice is a blend of spirituality and architectural beauty.
5. Mahabalipuram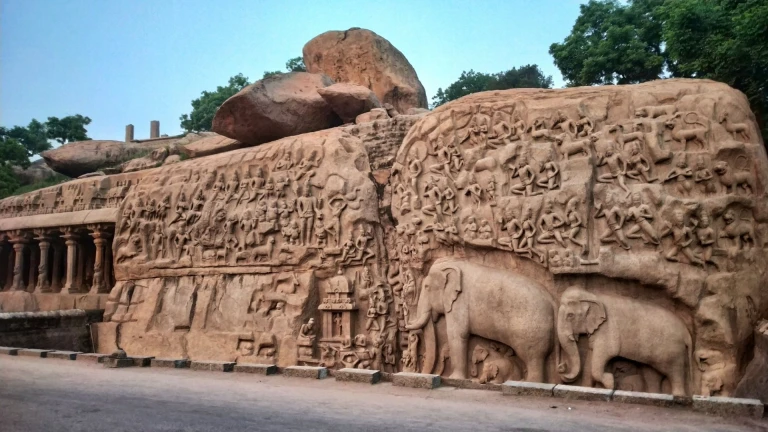 A short drive from Chennai, Mahabalipuram is renowned for its UNESCO-listed rock-cut temples and monolithic sculptures.

The Shore Temple, Arjuna's Penance, and the Five Rathas are must-visit attractions here.
6. Government Museum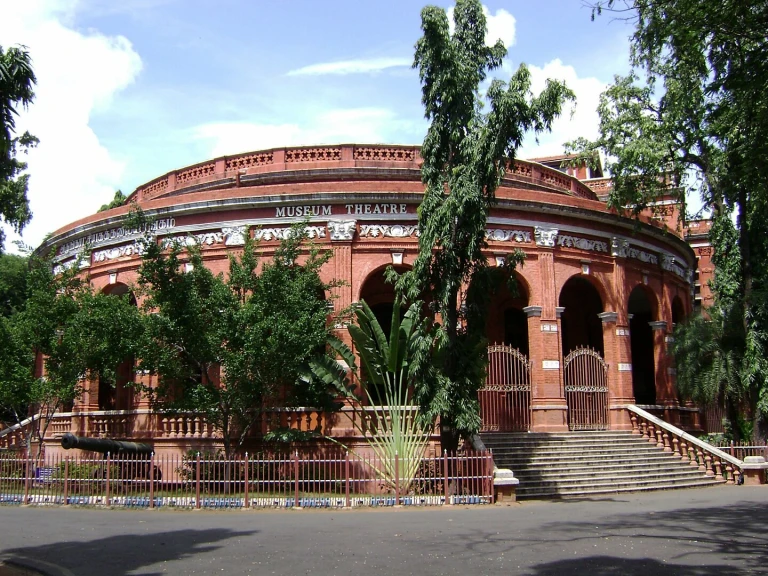 Image Source: Wikipedia
For history and art enthusiasts, the Government Museum is a treasure trove.

It houses an impressive collection of art, archaeology, and numismatics, including exquisite bronze sculptures and South Indian paintings.

It is commonly referred as Chennai Museum.
7. Guindy National Park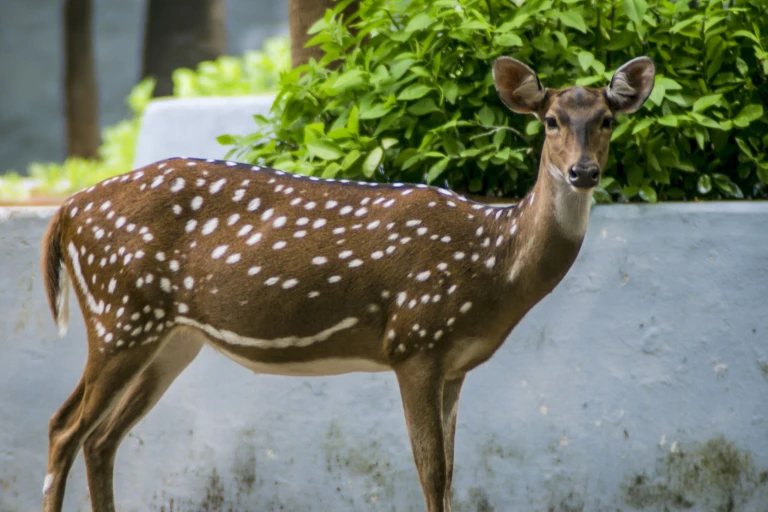 Image Source: Wikipedia
Escape the hustle and bustle of the city at Guindy National Park, a haven for nature lovers.

It's home to a variety of wildlife, including spotted deer, blackbucks, and a diverse bird population.
8. Birla Planetarium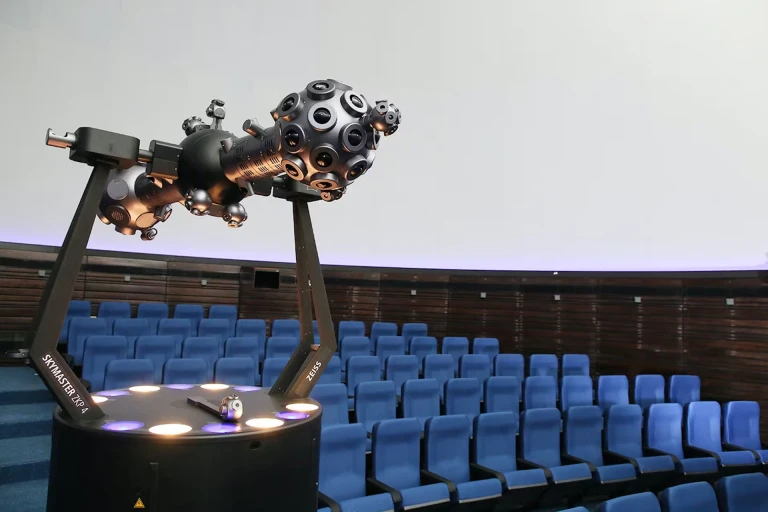 Image Source: Zeiss.com
For a cosmic experience, visit the Birla Planetarium.

It offers captivating shows about astronomy, the solar system, and celestial phenomena, making it an excellent spot for both education and entertainment.
9. Valluvar Kottam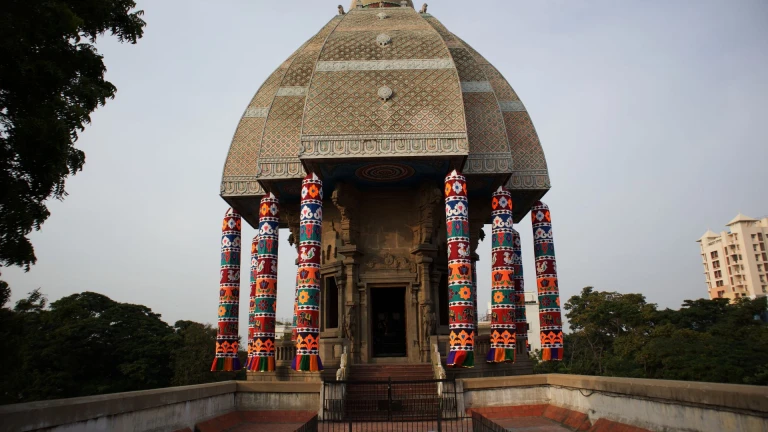 A monument dedicated to the Tamil philosopher and poet Thiruvalluvar, this architectural wonder is shaped like a temple chariot.

It's a symbol of Tamil culture and an ideal spot for photography.
10. DakshinaChitra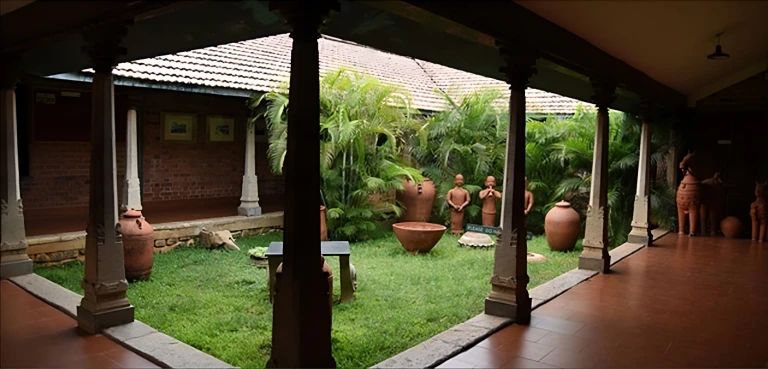 Image Source: Dakshina Chitra
A cultural village and museum, DakshinaChitra showcases the rich heritage and traditions of South India.

It offers a glimpse into the diverse cultures and lifestyles of the region.
11. Cholamandal Artists' Village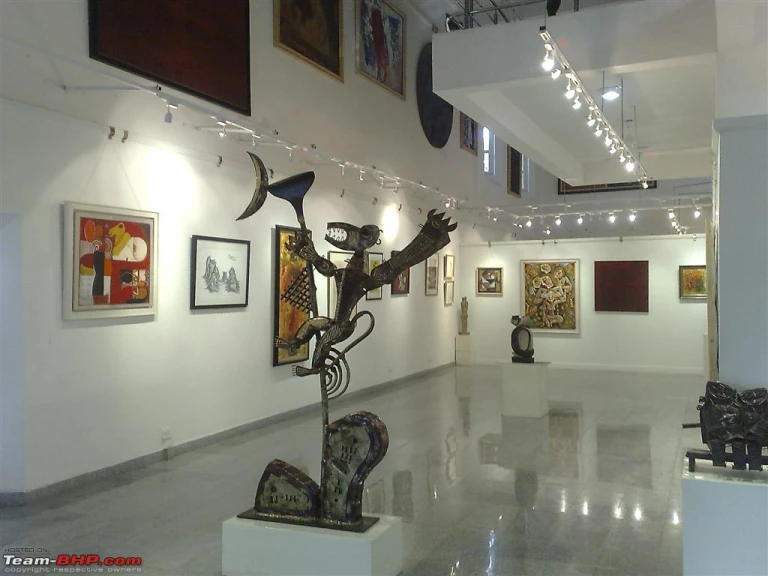 Image Source: Team-BHP.com
For art aficionados, Cholamandal Artists' Village is a hidden gem.

It's home to a community of artists and houses an impressive collection of contemporary and traditional Indian art.
12. Arignar Anna Zoological Park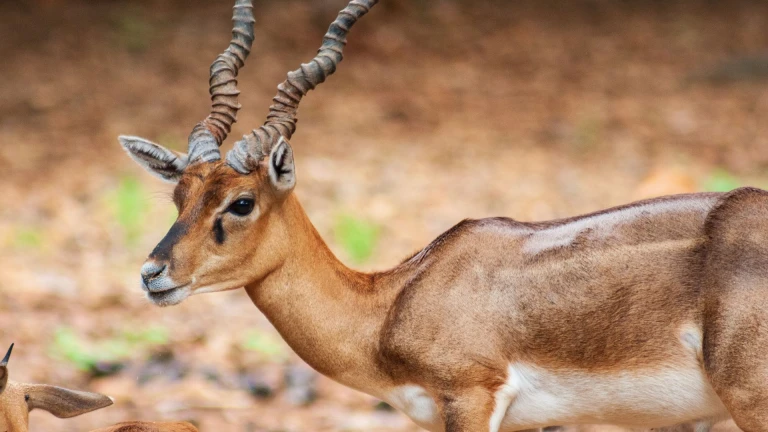 The Chennai Zoo is a fantastic place for families to spend a day.

It houses a wide range of animals, including tigers, lions, elephants, and reptiles, making it an educational and fun outing.
13. Elliot's Beach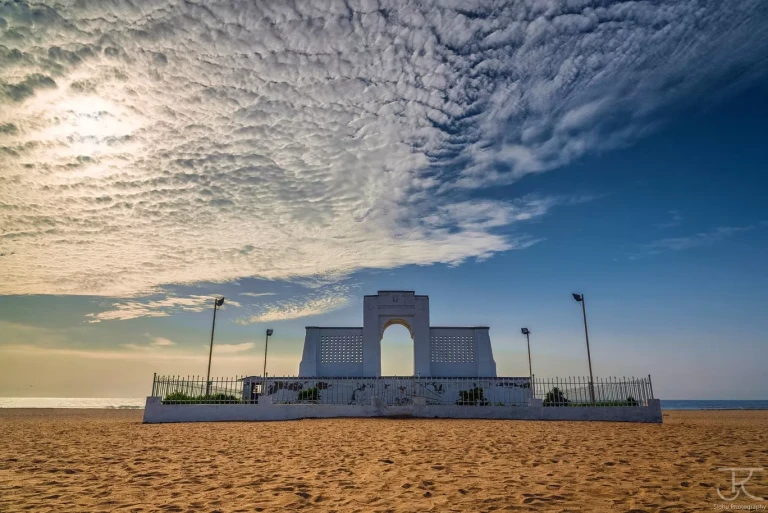 Image Source: Tripoto
While Marina Beach is bustling, Elliot's Beach is a quieter alternative.

It's an excellent place for a relaxing day, with cafes and eateries nearby serving delicious seafood.
14. Kalakshetra Foundation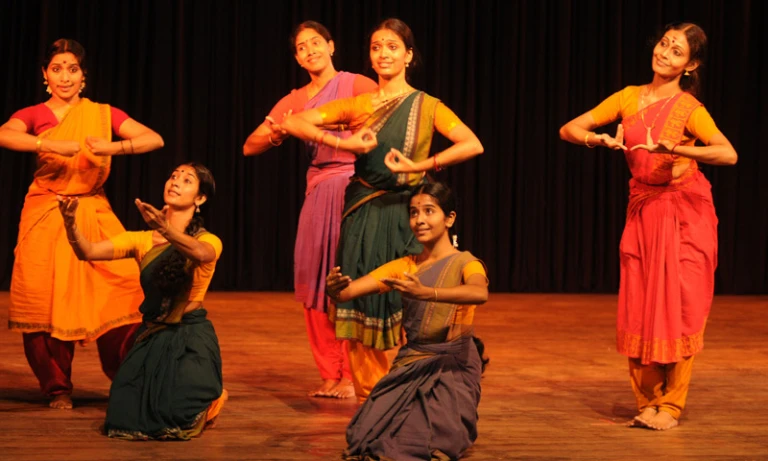 Image Source: Kalakshetra
Dedicated to the preservation of traditional Indian arts, the Kalakshetra.

Foundation is a cultural institution that hosts dance and music performances, making it a must-visit for art enthusiasts.
15. Crocodile Bank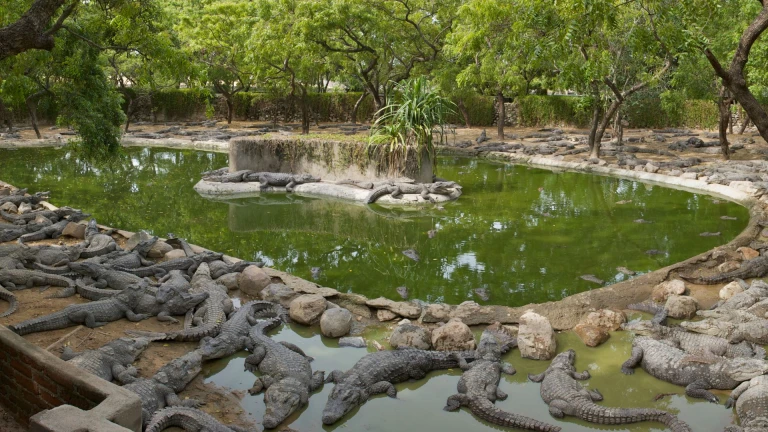 16. Pulicat Lake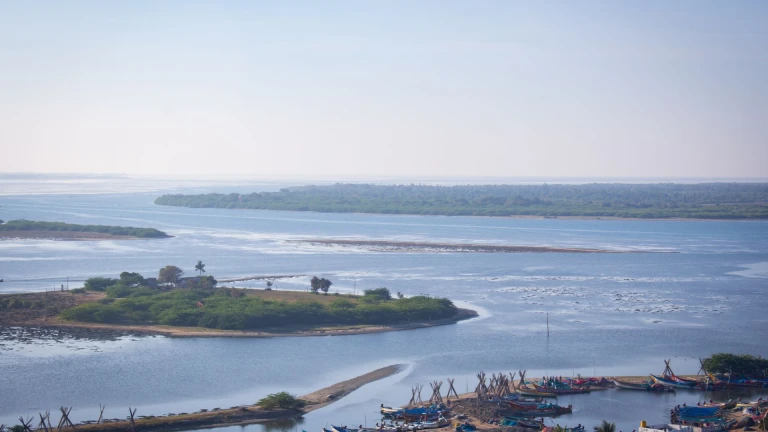 17. Parthasarathy Temple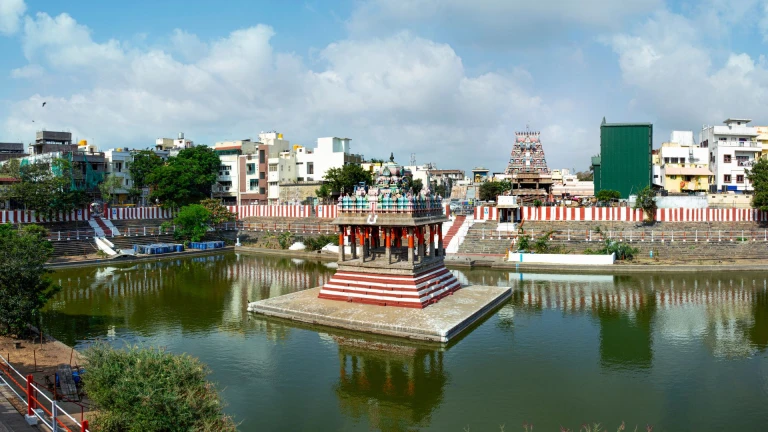 18. St. Thomas Mount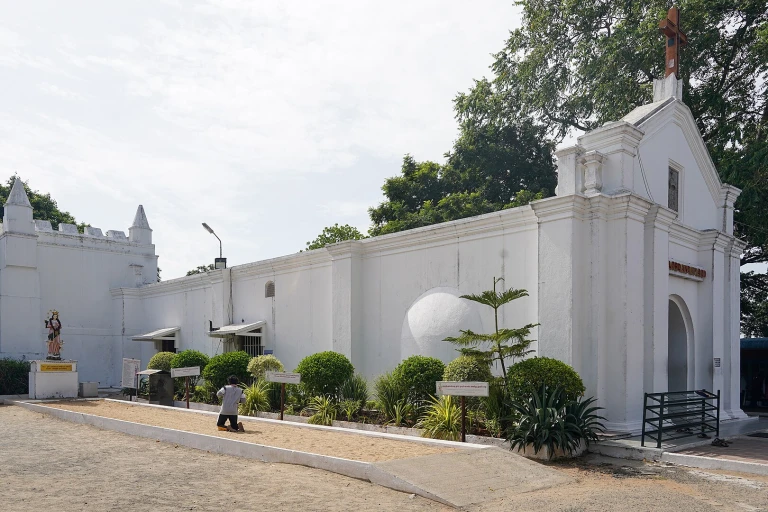 Image Source: Wikipedia
For panoramic views of Chennai, visit St. Thomas Mount.

It has a church and a relic of St. Thomas, and the climb to the summit is worth the breathtaking vistas it offers.
19. Semmozhi Poonga (Botanical Garden)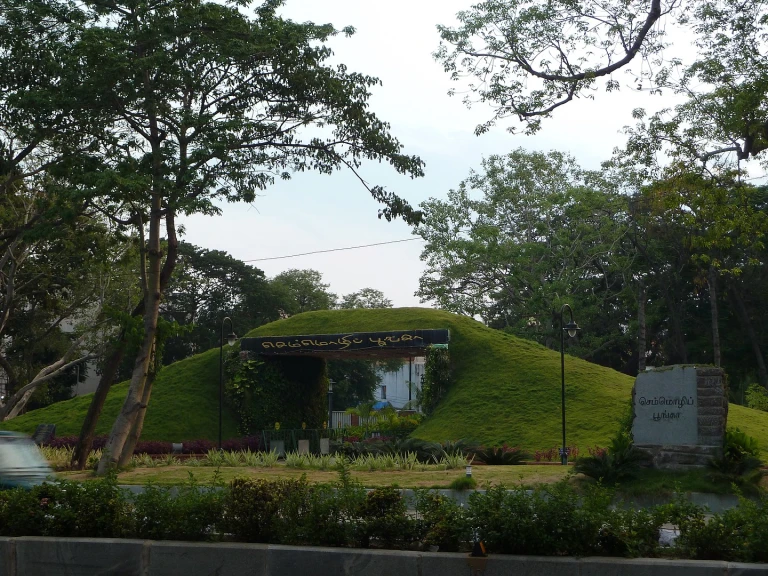 Image Source: Wikipedia
Semmozhi Poonga is a lush botanical garden located in the heart of Chennai.

It offers a serene escape from the bustling city and is an excellent place for nature lovers.

The garden features a wide variety of plants, including rare and exotic species, along with beautifully landscaped lawns, fountains, and walking paths.

It's a perfect spot for a leisurely stroll, photography, or a peaceful picnic.
20. Thalankuppam Pier and Beach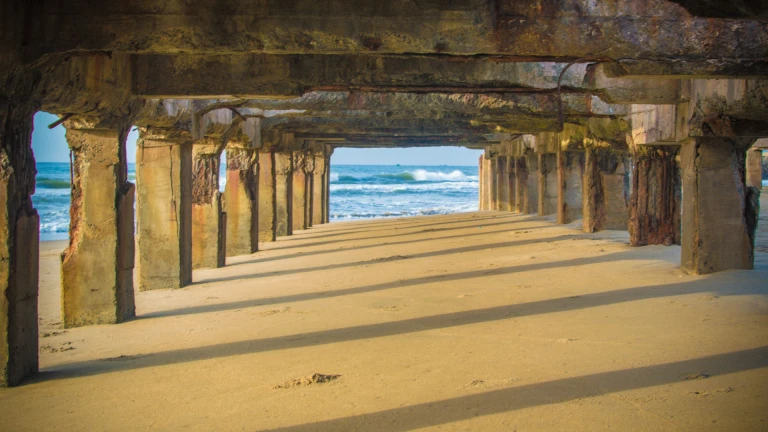 Thalankuppam Pier is a lesser-known gem along the Chennai coastline.

It's a serene and picturesque location, ideal for those seeking a tranquil beach experience away from the crowds.

The pier extends into the Bay of Bengal and provides a stunning view of the sea.

Visitors can enjoy a peaceful day at the beach, watch the sunset from the pier, or simply unwind in a serene coastal setting.
Also read: 7 Hill Stations near Chennai for Your 2023 Getaway
Chennai is not just a city, but an experience that offers an intriguing mix of the contemporary and the classical. From sun-kissed beaches to temples echoing ancient chants, and from bustling markets to artistic hubs, Chennai promises an enriching journey for every traveler. Make 2023 the year you discover its myriad charms!