Bali 'The Paradise on earth' is a beautiful island in Indonesia, known for its stunning beaches, lush greenery, and rich cultural heritage. Bali is one of the most romantic and beautiful destinations for couples. This blog will assist you to find the best Airbnbs in Bali for couples.
Couples love going to Bali for honeymoon or vacation because of its Proximity to nature, friendly locals, mouthwatering cuisine, and thrilling nightlife. Visitors can indulge in various activities such as surfing, snorkeling, hiking, and yoga retreats. With something to offer for everyone, Bali is a perfect vacation spot for couples. These are some of the best Airbnbs in bali that will make your stay swift with wonderful experiences.
1. Stay by the Valley in this traditional Airbnb house!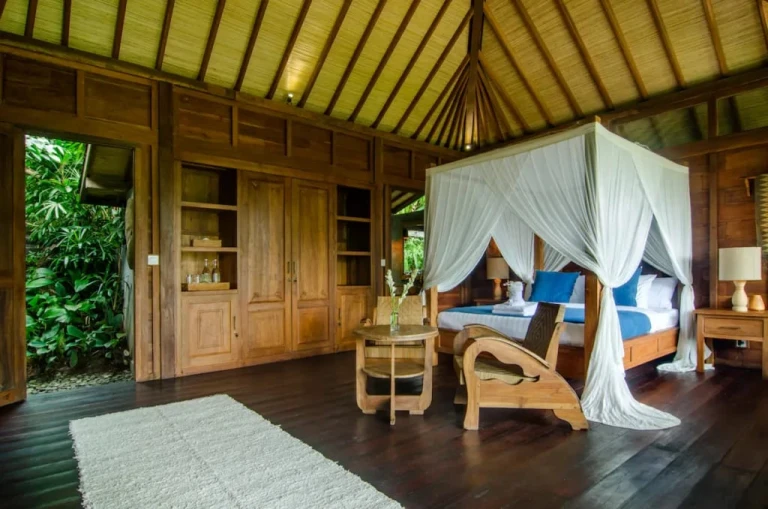 Listing name: Cottage by the valley – Anton villa
Listing type: Private attached bathroom
Max. no. of guests: 4
No. of bedrooms: 2
Nestled in an authentic Balinese village, this boutique villa is the perfect place to experience Bali's rich cultural traditions and natural beauty. This Airbnb property embraces coexisting with nature; You will be able to enjoy the beauty of Bali's sprawling Rice fields and coconut plantations. There is an onsite restaurant, where you can indulge in delicious Balinese and Western cuisine while taking in breathtaking views of the valley.
2. Heal your soul with this luxurious Villa at nature's Den of Zen Sanctuary!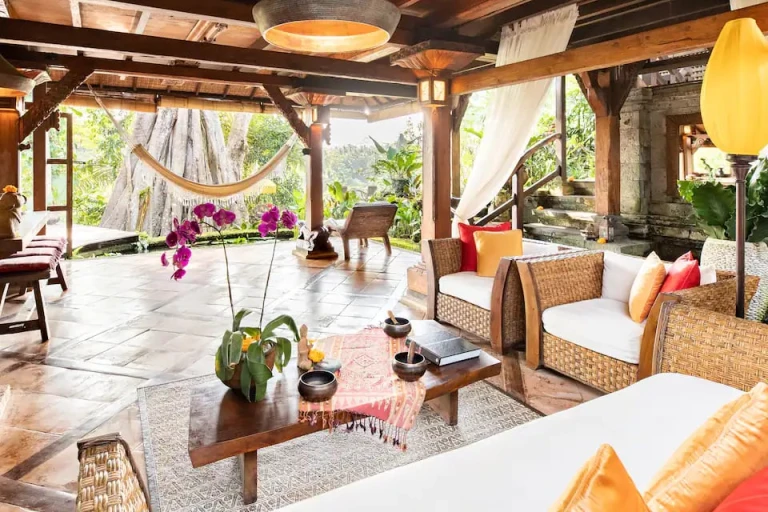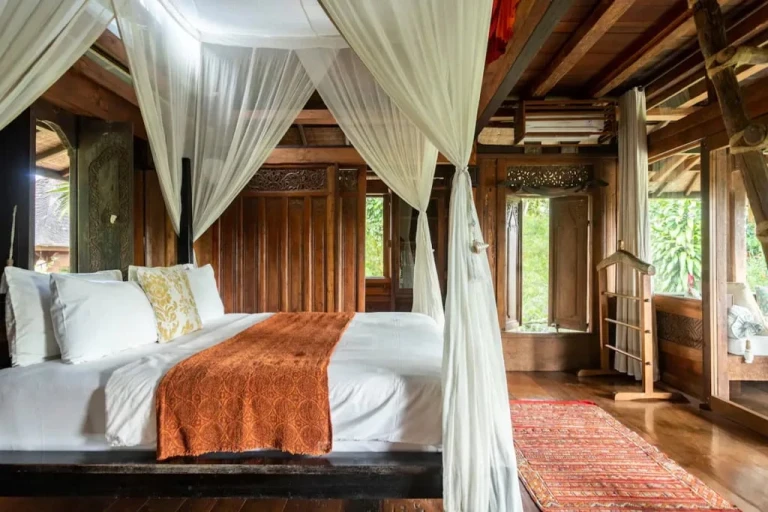 Listing name: Ki Ma Ya Retreat, Zen Sanctuary
Listing type: Entire Villa
Max. no. of guests: 4 Guests
No. of bedrooms: 2

Located amidst the jungle, in this Luxurious Villa you can experience the healing energy of the Bunut tree, stunning views of volcanoes and rainforest, and the soothing sound of running water from the nearby Jungle River. Also you will have access to a private pool, sauna and much more! A perfect luxurious stay experience for the couples in middle of nature.
3. Stay in this beautiful Jungle Bungalow with the view of Gamat Bay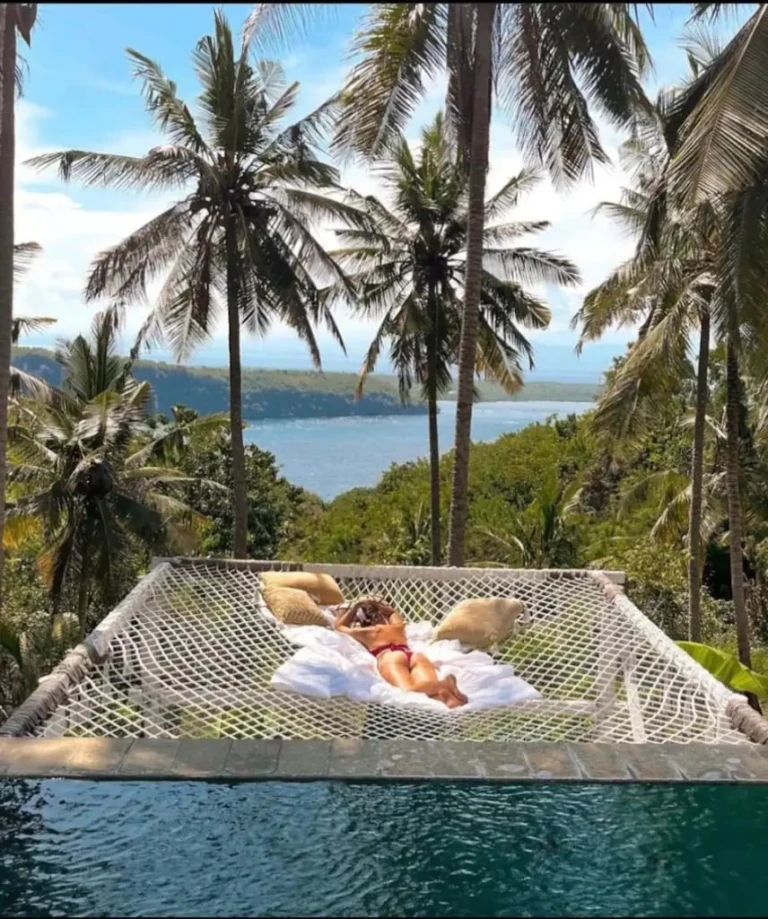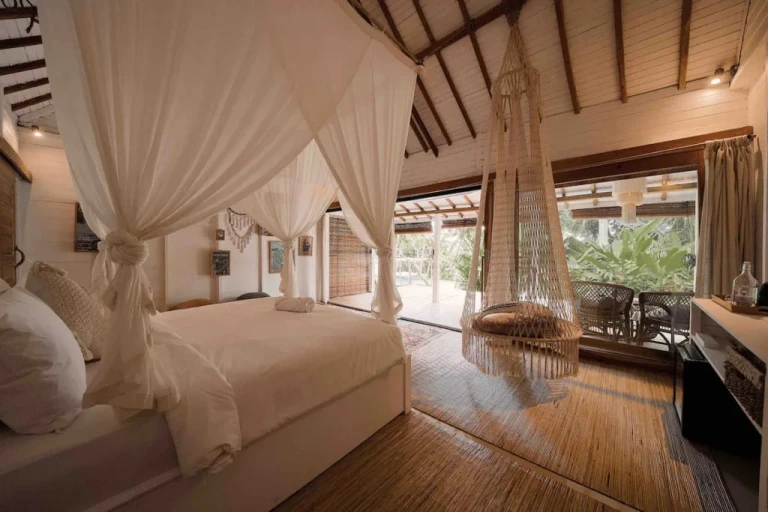 Listing name: Jungle bungalow
Listing type: Room
Max. no. of guests: 2 Guests
This Nature Lodge is located at Nusa Penida island, a true hidden gem in Bali! With a breathtaking view of Gamat Bay, you'll feel like you're in paradise. Our villa is situated in the middle of the jungle, surrounded by nature's beauty and tranquility. The perfect place to relax and unwind while experiencing Bali's untouched landscapes. One of the unique features of our villa is the private nature bathroom, where you can shower under the stars or immerse yourself in a natural bath.
4. This Amazing Airbnb Home for Sea lovers in Nusa Penida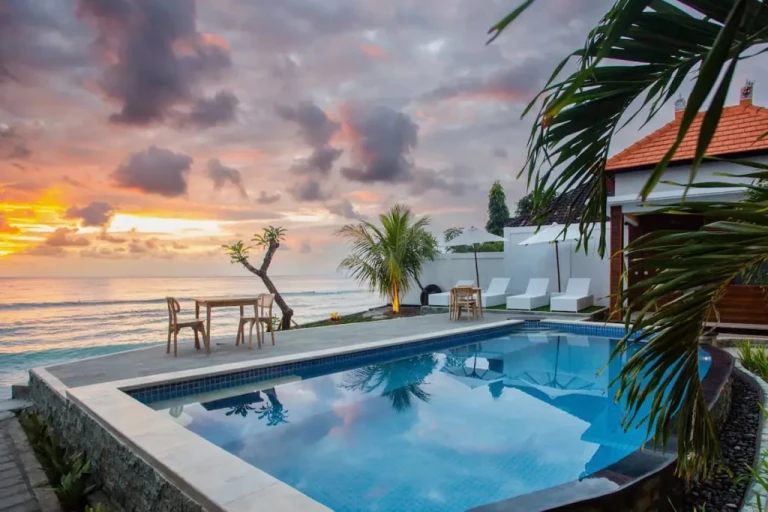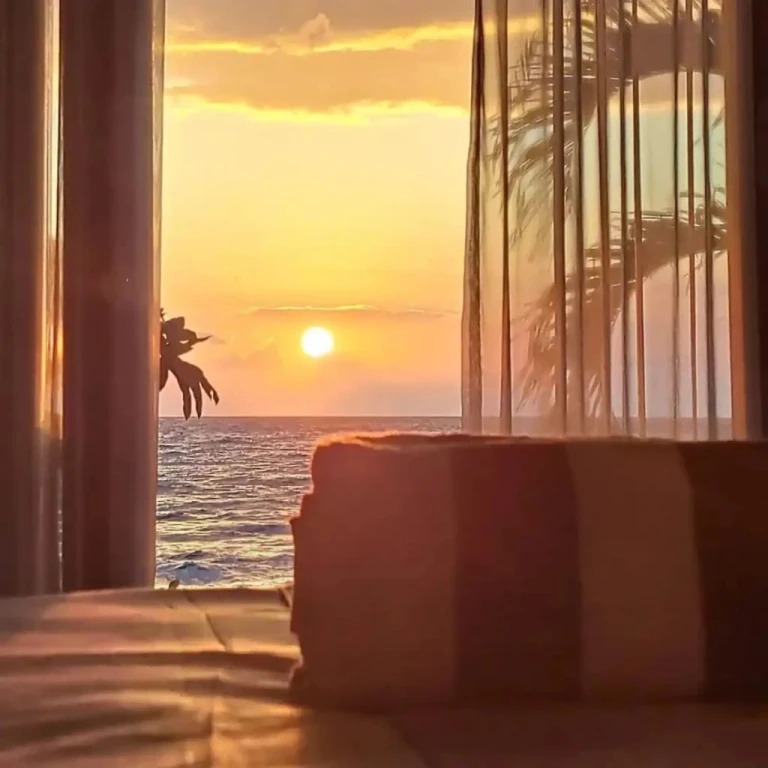 Listing name: Four Private Room with Sea View – Shared Pool
Listing type: Home
Max. no. of guests: 8 Guests
No. of bedrooms: 4

Many travelers love the view of sea and calm waves. The location of this Airbnb home in bali is right in front of the beach, offering stunning views of the Bali sea right from your room. Additionally, this villa is just a stone's throw away from the Giri Putri Cave tourist spot, making it a rare location that's rarely found around the island. You need not worry about the morning breakfasts as the host offers complete facilities and breakfast every morning for you. However, Please note that some areas like the pool and courtyard are shared.
5. Vibrant Greens and Scenic Beauty of Beautiful Valley View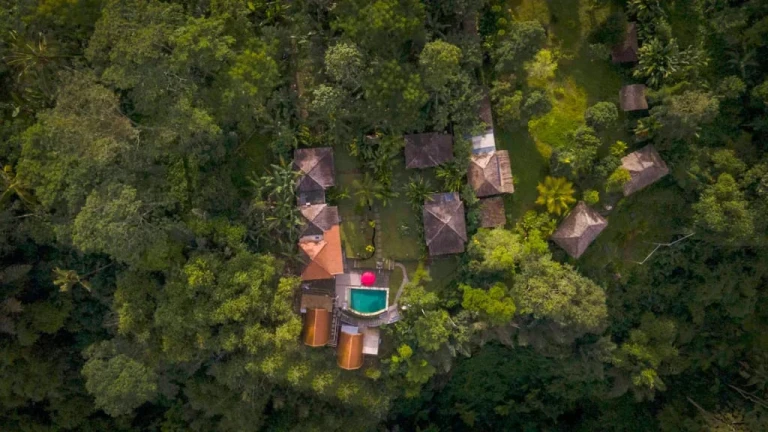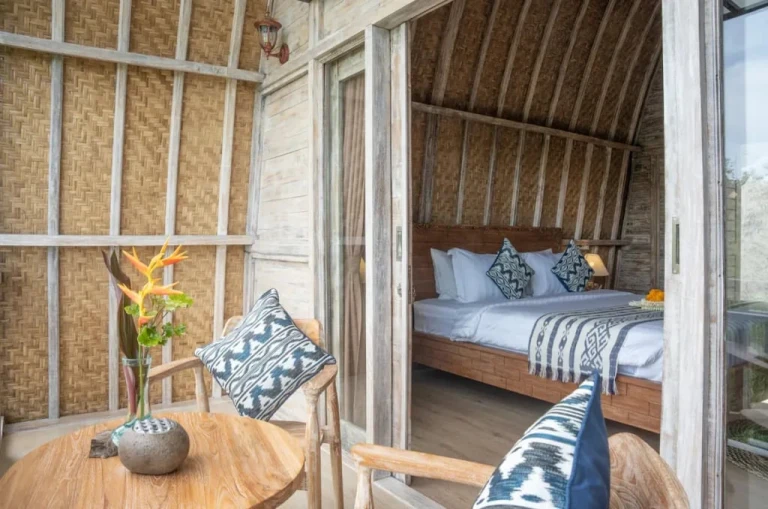 Listing name: Beautiful Valley View Breakfast included
Listing type: Private attached bathroom
Max. no. of guests: 4
No. of bedrooms: 2
Tucked away in a peaceful rural area, this cozy Airbnb accommodation in Bali boasts breathtaking views of the tranquil valley that surrounds it. Whether you're looking to relax and unwind or seeking an adventure, this is the perfect destination for you. Enjoy a refreshing swim in the sparkling shared pool while soaking up the warm tropical sun.

The serene atmosphere of this location will make you feel right at home, and based on the reviews by the guests we can assure you that staff will be more than happy to assist you with anything you need during your stay and it is one of the best airbnbs in bali for couples.