Traveling from India to Bahrain in 2023 can be an exciting experience. Bahrain is a small island nation in the Persian Gulf known for its rich history, vibrant culture, and modern infrastructure. Here's a travel guide to help you plan your trip:
1. Before You Go
Visa and Entry Requirements for Indian travelers to Bahrain
Check the latest visa requirements for Indian citizens traveling to Bahrain. Typically, you will need a tourist visa, which can be obtained online or through a local Bahraini sponsor.

Please note that visa requirements and regulations can change, so it's essential to check with the nearest Bahraini embassy or consulate or the official government website for the most up-to-date information before your trip in 2023:

Tourist Visa:

Indian citizens usually require a tourist visa to enter Bahrain for leisure purposes.

Tourist visas for Bahrain are typically issued for stays ranging from a few days to a few weeks, depending on your intended duration of stay.

E-Visa:

Bahrain offers an online e-visa system, which allows you to apply for a visa electronically before your trip.

Visit the official Bahraini e-visa website to submit your application, pay the required fees, and receive your e-visa electronically.

Visa on Arrival:

Indian passport holders may be eligible for a visa on arrival in Bahrain. However, this option may not be available for all travelers, and the duration of stay may be limited.

Check with the Bahraini authorities or airline staff before your departure to confirm your eligibility for a visa on arrival.

Sponsorship:

Some travelers may obtain a visa through a Bahraini sponsor, such as a hotel or a local host. In such cases, the sponsor may facilitate the visa application process.

Required Documents:

Typically, you will need a valid passport with at least six months of validity beyond your intended departure date.

You may be required to provide proof of accommodation, a return flight ticket, and sufficient funds to cover your stay.

Fees:

Visa Extension:

If you wish to extend your stay in Bahrain, you may be able to apply for a visa extension through the General Directorate of Nationality, Passports, and Residence.
Currency Exchange
When exchanging currency from India to Bahrain, it's important to consider the convenience and costs associated with the process.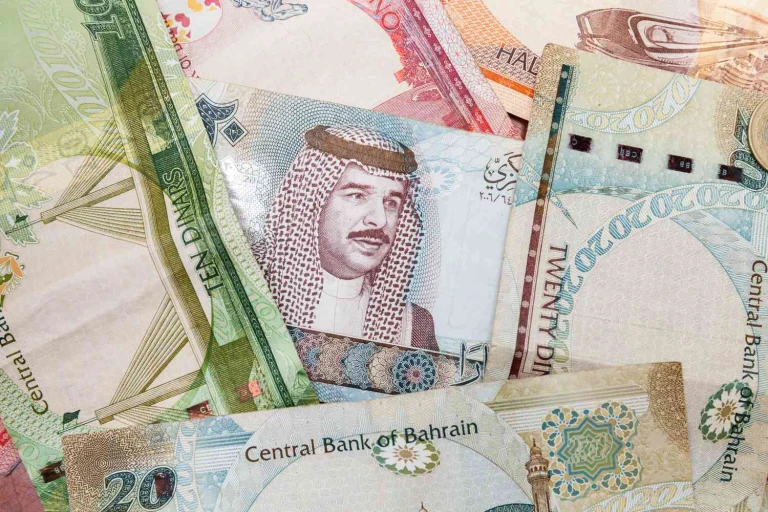 Bahraini Dinars
While many international airports in India offer currency exchange services, the rates are often less favorable compared to local banks or currency exchange offices. Additionally, using ATMs in Bahrain to withdraw Bahraini Dinars (BHD) is a convenient option, but be aware of any foreign transaction fees your bank may charge.
It's advisable to exchange a small amount of currency before your trip for immediate expenses, and then use ATMs or local exchange services in Bahrain for the remainder of your currency needs, all while keeping an eye on exchange rates to maximize the value of your money during your visit.
2. Getting There
Flying options to Bahrain from India
Book your flight from India to Bahrain. The main international airport in Bahrain is Bahrain International Airport (BAH), located in the capital city, Manama. You can find direct flights from major Indian cities to Bahrain.
Flights

Delhi (Round trip)

Omar Air

IndiGo

Air India

Saudi

Gulf Air

Mumbai (Round trip)

Omar Air

IndiGo

Gulf Air

Pune (Round trip)

Air India

Air Asia (India), Air India
3. Local Transportation
Navigating local transportation in Bahrain is relatively straightforward, with various options available for getting around the country. Here are some common modes of local transportation in Bahrain:
1. Taxis:
Taxis are a popular and convenient way to get around Bahrain. They are readily available in cities like Manama and at major transportation hubs.

Taxis are typically metered, and you can either hail one on the street or find them at taxi stands. Make sure the meter is running to ensure a fair fare.
2. Ride-Sharing Apps:
3. Buses:
Bahrain has a public bus system that connects various parts of the country, including major cities and towns. The Bahrain Public Transport Company operates the bus network.

Buses are an economical way to travel, but schedules and routes may not be as frequent or extensive as in some other countries.
4. Car Rentals:
If you prefer more flexibility and autonomy, you can rent a car in Bahrain. Several international car rental companies have offices at Bahrain International Airport and in major cities.

Ensure that you have the necessary documents, including an international driving permit if required.
5. Airport Transfers:
6. Water Taxis:
7. Walking and Cycling:
In certain areas, such as Manama's Corniche and tourist districts, walking and cycling can be pleasant ways to explore. Bahrain is working on improving its pedestrian and cycling infrastructure.
4. Where to stay in Bahrain
Bahrain offers a diverse range of accommodation options to suit different budgets and preferences. Here are some popular areas and types of accommodations you can consider when planning your stay in Bahrain:
1. Manama:

Manama
Manama, the capital city of Bahrain, is a popular choice for travelers. It's the central hub for business, culture, and entertainment, making it a convenient base for exploring the country.

You can find a wide range of hotels in Manama, from luxury five-star hotels to budget-friendly options.
2. Juffair: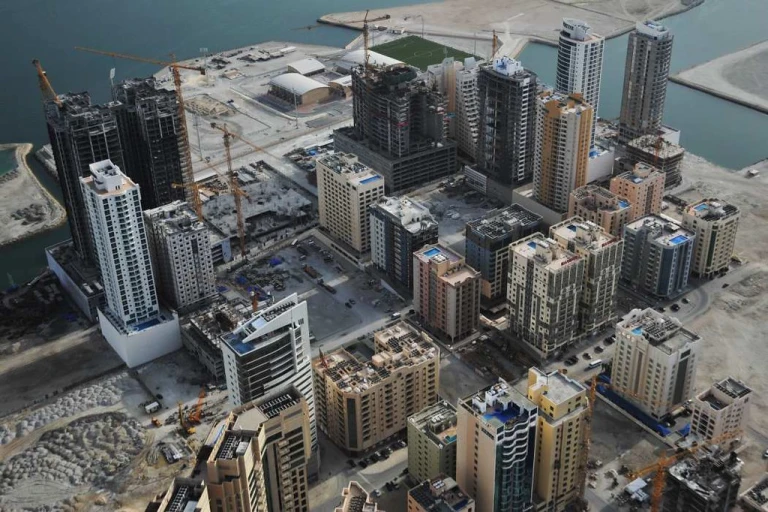 Juffair
Juffair is a district in Manama known for its vibrant nightlife and a variety of restaurants and bars. It's a favorite area for expats and tourists alike.

In Juffair, you can find mid-range to upscale hotels, serviced apartments, and extended-stay accommodations.
3. Seef: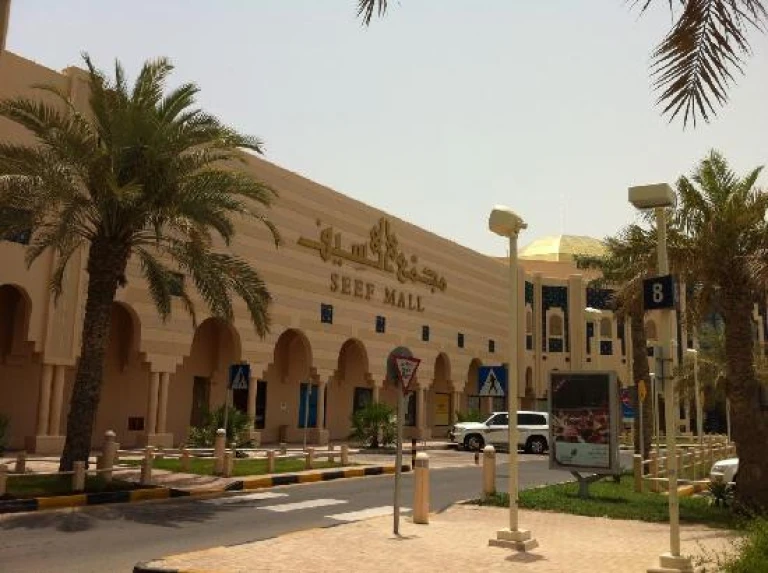 Seef Mall
Seef is another commercial and entertainment district in Manama, home to the City Centre Bahrain shopping mall and numerous dining options.

There are several luxury hotels and serviced apartments in the Seef area, making it suitable for upscale travelers.
4. Amwaj Islands: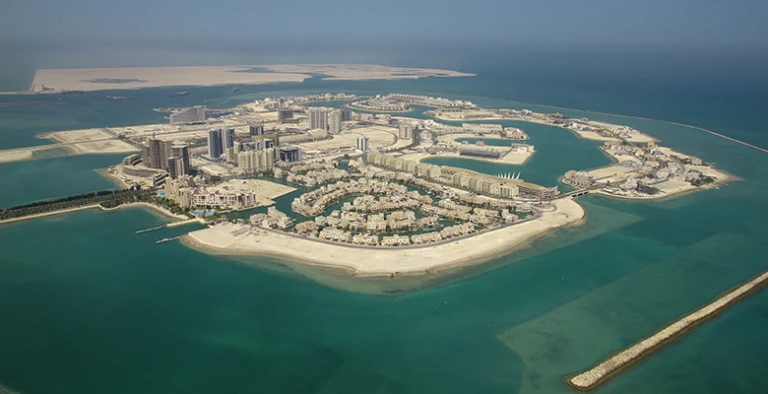 Amwaj Islands
If you're looking for a beachfront experience, consider staying on Amwaj Islands. This artificial archipelago offers a resort-like atmosphere and water-based activities.

Amwaj Islands feature upscale hotels and resorts with beach access.
6. Budget Accommodations:
7. Serviced Apartments:
8. Boutique Hotels:
9. Airbnb and Vacation Rentals: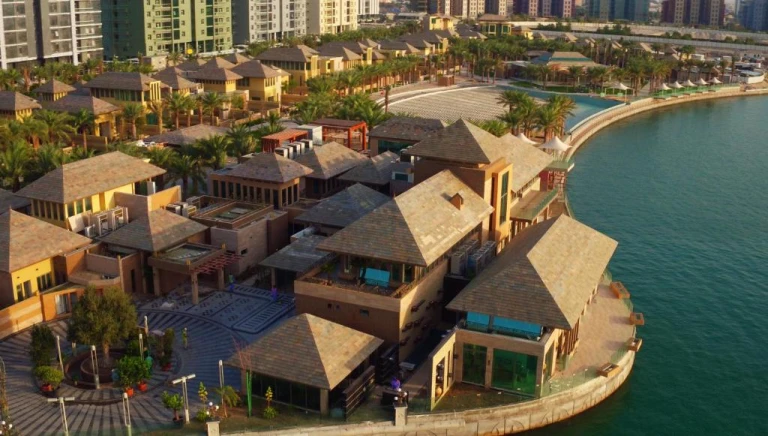 Bahrain Vacation Rentals and Airbnb
Airbnb and other vacation rental platforms offer a variety of options, from apartments to villas, which can be suitable for families or larger groups.
5. Best Time To Visit Bahrain
The best time to visit Bahrain largely depends on your preferences for weather and outdoor activities. Bahrain experiences extreme temperatures during different seasons, so choosing the right time for your trip is important. Here's a breakdown of the seasons and their suitability for visiting:
Winter (November to April):

This is generally considered the best time to visit Bahrain. The weather during these months is mild and pleasant, with temperatures ranging from 15°C (59°F) to 25°C (77°F).

It's an ideal time for outdoor activities, sightseeing, and enjoying cultural events and festivals.

Note that this is the peak tourist season, so accommodations may be more expensive, and popular attractions can be crowded.

Spring (March to May):

Bahrain Grand Prix

Spring is a great time to visit Bahrain if you prefer slightly warmer weather. Temperatures begin to rise, with averages ranging from 20°C (68°F) to 30°C (86°F).

The Bahrain Grand Prix, a major Formula 1 event, usually takes place in March or April, attracting many international visitors.

Summer (May to September):

Summers in Bahrain are scorching and extremely hot, with temperatures often exceeding 40°C (104°F) during the daytime.

If you can tolerate the heat, you may find lower hotel rates and fewer crowds during this season.

It's advisable to stay indoors during the peak of summer, as outdoor activities can be uncomfortable and potentially dangerous due to the high temperatures.

Autumn (October):

Early October can still be quite warm, but temperatures begin to cool down as the month progresses.

It's a transition period between the scorching summer and the pleasant winter, so you can enjoy moderate weather conditions.
6. Exploring Bahrain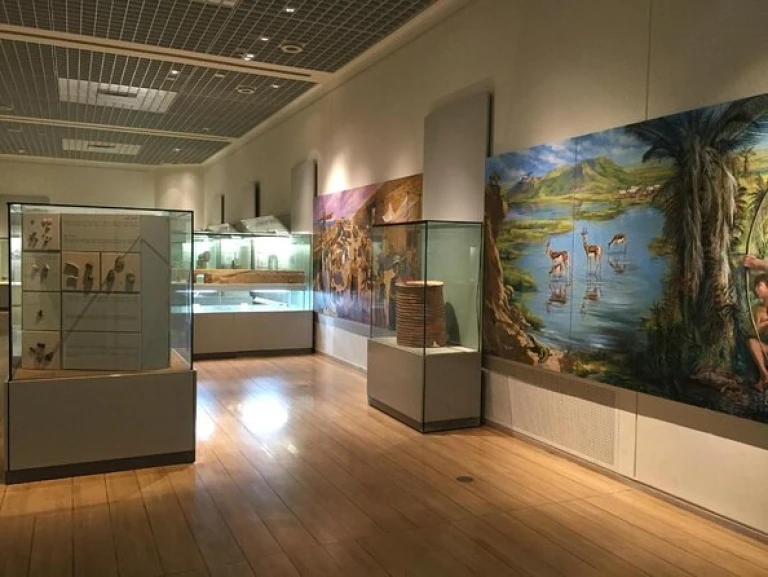 Bahrain National Museum
Explore the historical and cultural attractions in Bahrain, such as the Bahrain National Museum, Bahrain Fort, and the Al Fateh Grand Mosque.

Manama Souq

Visit the Manama Souq for shopping and trying local cuisine.

Bahrain World Trade Center

Enjoy the modern side of Bahrain with a visit to the Bahrain World Trade Center and City Centre Bahrain, a popular shopping mall.

Bahrain International Circuit

Take a trip to the Bahrain International Circuit if you're interested in motorsports.
7. Local cuisine of Bahrain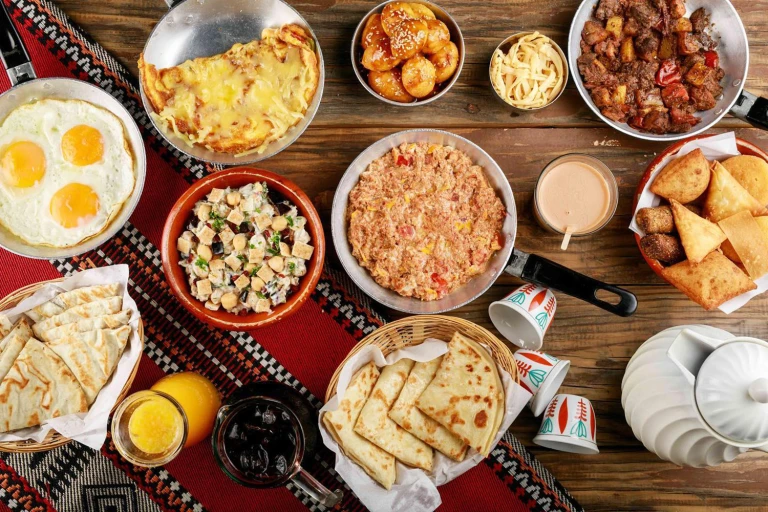 Bahraini cuisine
Bahraini cuisine reflects the country's rich history and Arabian Gulf heritage, with influences from Persian, Indian, and other regional cuisines. When visiting Bahrain, be sure to try these delicious dishes and local specialties:
1. Machboos: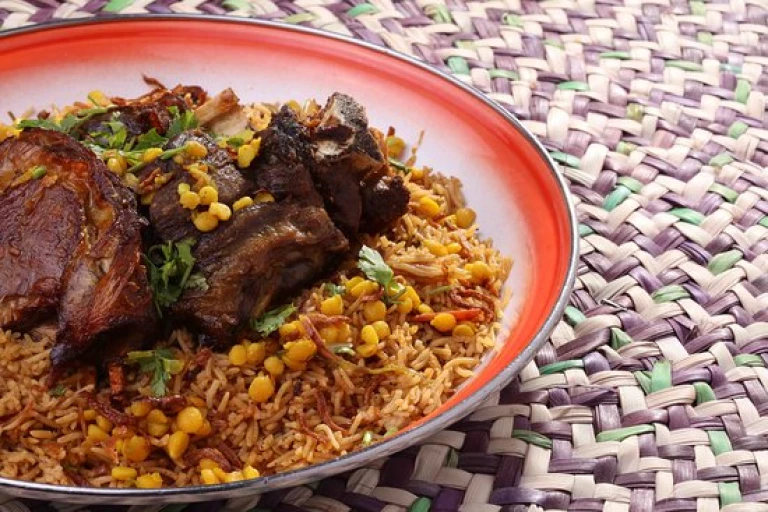 Meat Machboos
Often considered Bahrain's national dish, Machboos is a flavorful rice dish cooked with saffron, aromatic spices, and a choice of meat, such as chicken, lamb, or fish. It's usually garnished with fried onions and served with side dishes like yogurt and salad.
2. Harees: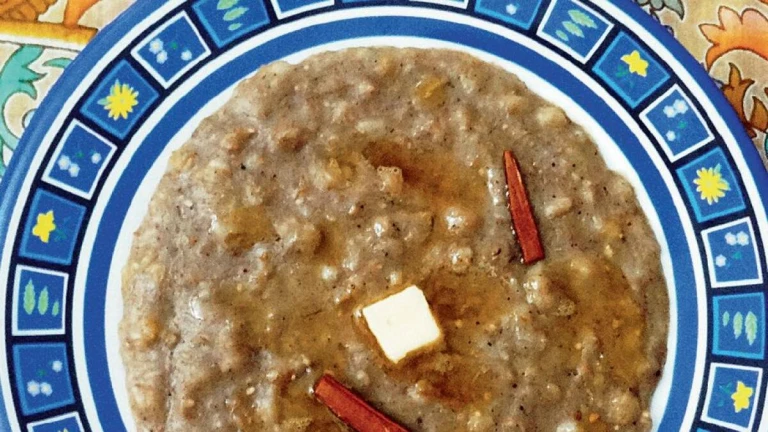 Harees
Harees is a traditional Bahraini dish made from ground wheat and meat (usually chicken or lamb). The mixture is slow-cooked until it becomes a smooth, porridge-like consistency. It's a hearty and comforting dish often enjoyed during Ramadan.