India, a land of diverse cultures, traditions, and celebrations, is known for its vibrant and colorful festivals and fairs. Each state and region has its unique way of celebrating and showcasing its rich heritage. In this extensive travel blog, we will take you on a journey through 15 must-see festivals and fairs that offer a kaleidoscope of India's culture, traditions, and a glimpse into the essence of this incredible country. So, pack your bags, and let's explore India through its festivals and fairs.
1. Diwali - The Festival of Lights (All Over India)
Diwali, also known as Deepavali, is one of the most celebrated festivals in India. It signifies the triumph of light over darkness and good over evil. People light up their homes with diyas (oil lamps), decorate with colorful rangoli, and burst firecrackers. The delicious sweets and the exchange of gifts make this festival a truly enchanting experience.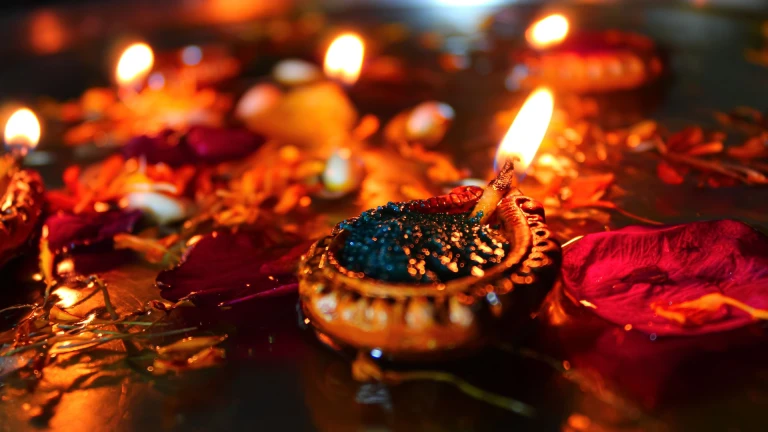 2. Holi - The Festival of Colors (North India)
Holi, the festival of colors, is celebrated with immense enthusiasm in North India. People throw colored powders and water balloons at each other, sing and dance to traditional songs, and indulge in delicious treats. The vibrant atmosphere and the sense of unity during Holi are truly a sight to behold.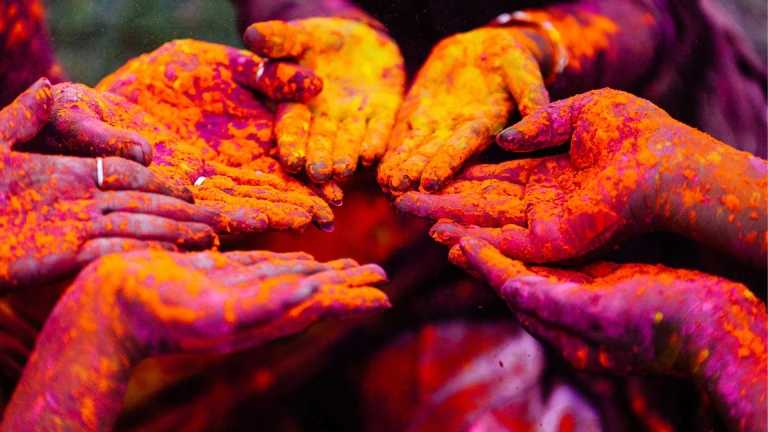 3. Navratri and Dandiya Raas (Gujarat)
Gujarat comes alive during Navratri with its vibrant and energetic Garba and Dandiya Raas dances. The entire state dons traditional attire, and people dance to the beats of folk music, making it a cultural extravaganza. The nine nights of Navratri are a great time to explore Gujarat's cultural richness.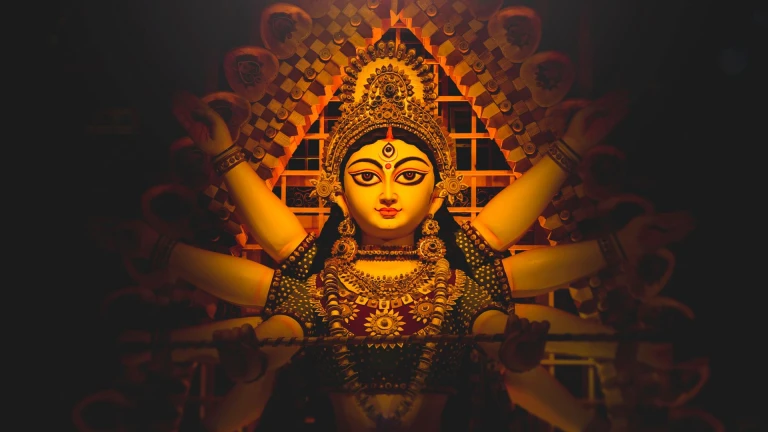 4. Pushkar Camel Fair (Rajasthan)
The Pushkar Camel Fair is one of the largest livestock fairs in the world and a remarkable cultural event in Rajasthan. It's a unique blend of animal trading and cultural celebrations. Visitors can witness camel races, folk dances, and music performances while exploring the rustic charm of Pushkar.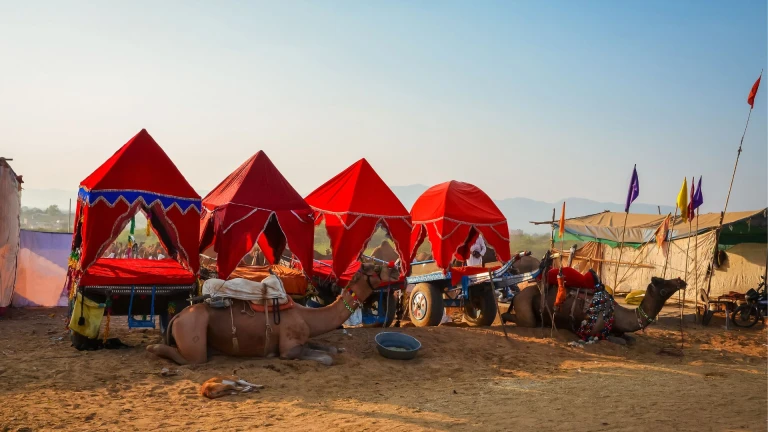 Also Read: 15 Must-See Places in Indore That Will Steal Your Heart
5. Kumbh Mela (Allahabad, Prayagraj)
Kumbh Mela is one of the world's largest religious gatherings, attracting millions of devotees and tourists from across the globe. It takes place every 12 years and rotates between four sacred locations in India. Pilgrims take holy dips in the river to wash away their sins, and the atmosphere is filled with spirituality.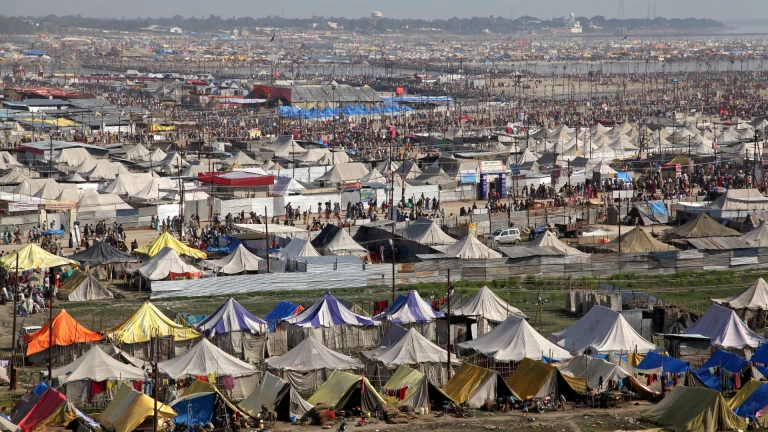 6. Onam (Kerala)
Onam is Kerala's harvest festival, celebrated with grand feasts, intricate floral decorations (Pookalam), traditional dance performances like Kathakali and boat races. The elaborate Sadya (feast) with various vegetarian dishes is a culinary delight for food enthusiasts.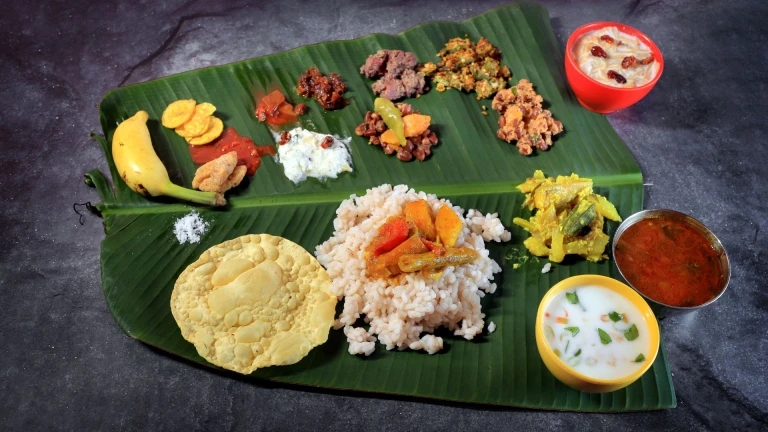 7. Bihu Festival (Assam)
The Bihu Festival is a set of three distinct celebrations in Assam - Rongali Bihu, Bhogali Bihu, and Kongali Bihu. These festivals mark the Assamese New Year and are celebrated with traditional folk dances, music, and delicious food. It's a great opportunity to experience Assam's rich cultural heritage.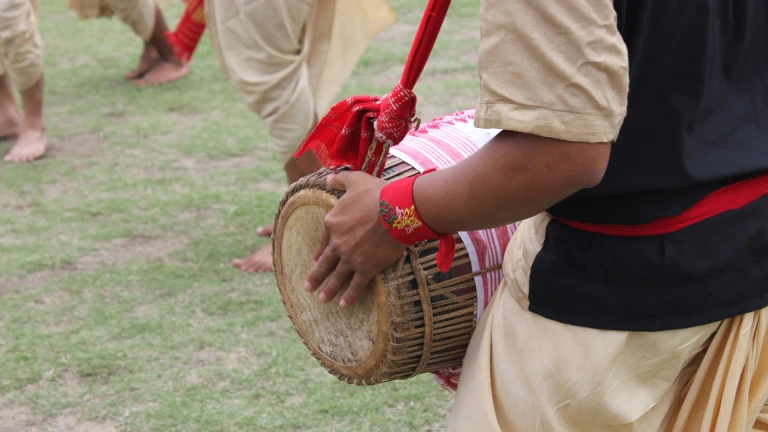 8. Rath Yatra (Puri, Odisha)
Rath Yatra, also known as the Chariot Festival, is a significant Hindu festival celebrated in Puri, Odisha. The main attraction is the procession of Lord Jagannath, Lord Balabhadra, and Devi Subhadra on elaborately decorated chariots. Devotees from all over the world gather to witness this grand spectacle.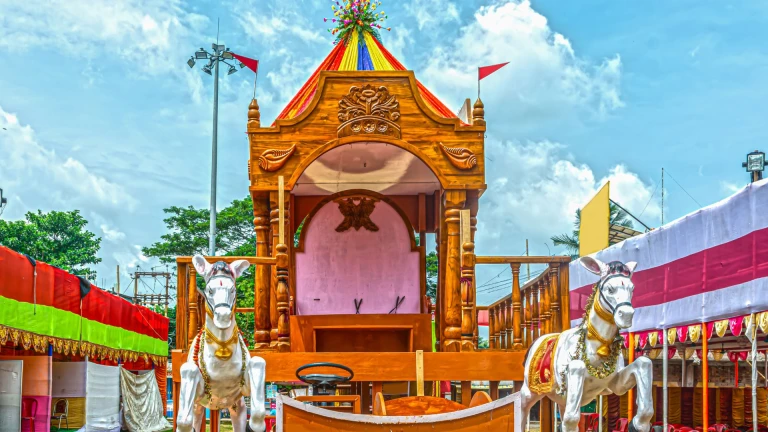 9. Durga Puja (Kolkata, West Bengal)
Durga Puja is the most celebrated festival in Kolkata and West Bengal. Elaborate pandals (temporary temples) are set up, each with unique themes and artistic displays. The city comes alive with traditional music and dance performances, and the idol immersion ceremony is a sight to behold.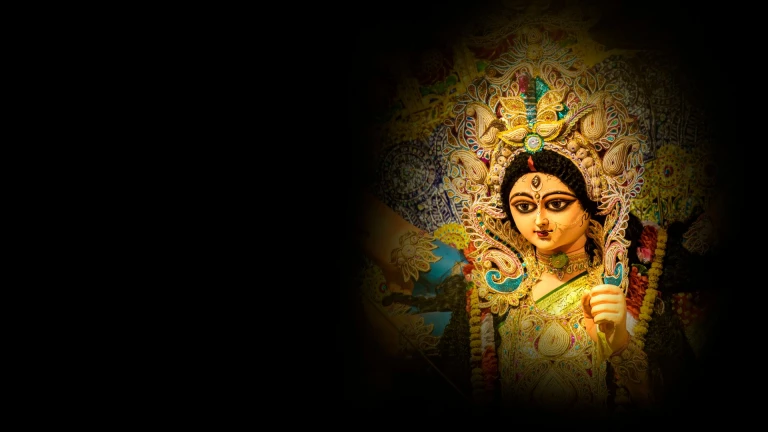 10. Pongal (Tamil Nadu)
Pongal is the Tamil harvest festival that celebrates the Sun God. It is marked by the preparation of a special dish called 'Pongal' and the creation of colorful kolams (rangoli) outside homes. The festival also includes traditional music and dance performances.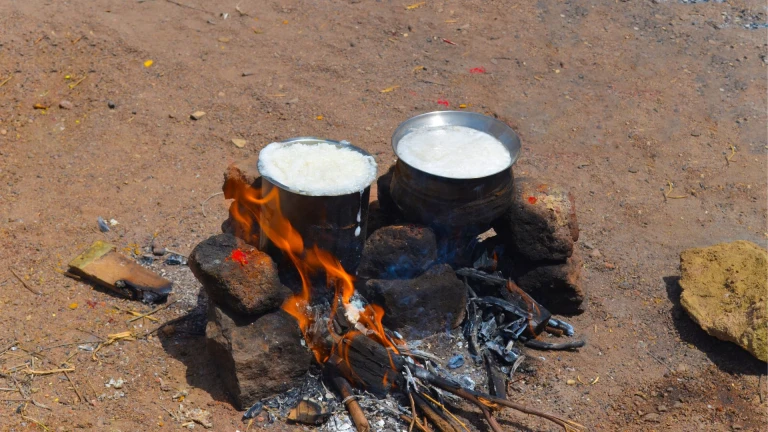 11. Baisakhi (Punjab)
Baisakhi is a joyous harvest festival celebrated with great enthusiasm in Punjab. The day begins with prayers at Gurudwaras, followed by lively Bhangra and Gidda dance performances. The aroma of Punjabi cuisine and the warm hospitality of the people make it a memorable experience.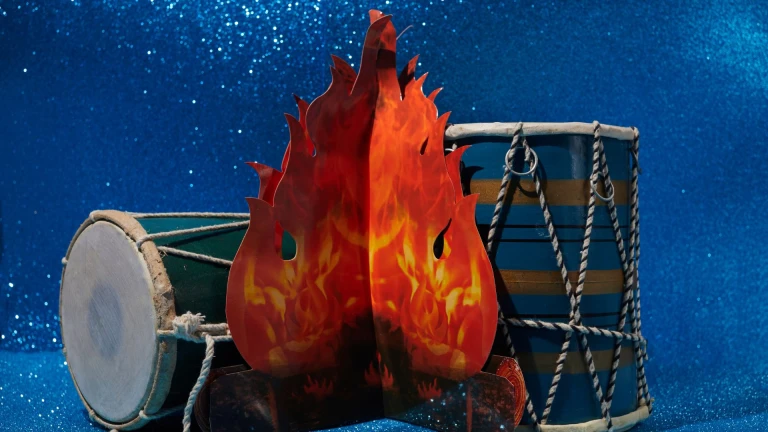 12. Goa Carnival (Goa)
The Goa Carnival is a vibrant and colorful event celebrated with street parades, music, and dance. It's a blend of Indian and Portuguese influences, reflecting Goa's unique culture. The festivities create a lively and infectious atmosphere, making it a great time to visit this beautiful coastal state.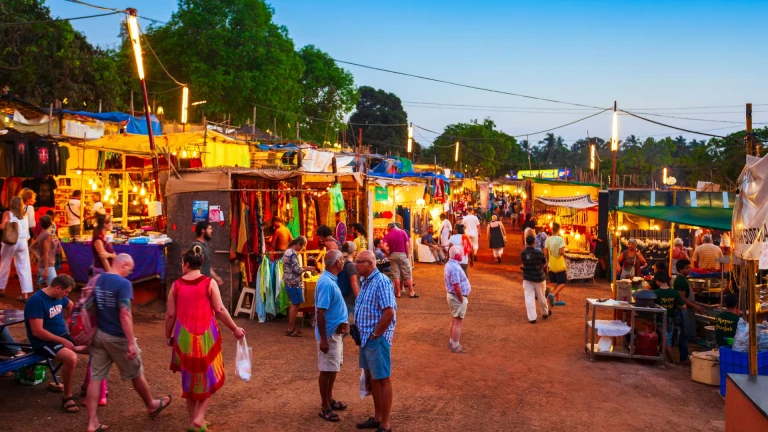 13. Jaisalmer Desert Festival (Rajasthan)
The Jaisalmer Desert Festival is a three-day extravaganza showcasing the cultural heritage of Rajasthan. Visitors can witness camel races, folk music, traditional dances, and explore the vibrant bazaars. The festival's highlight is the Mr. Desert competition and the magical sight of the golden sand dunes.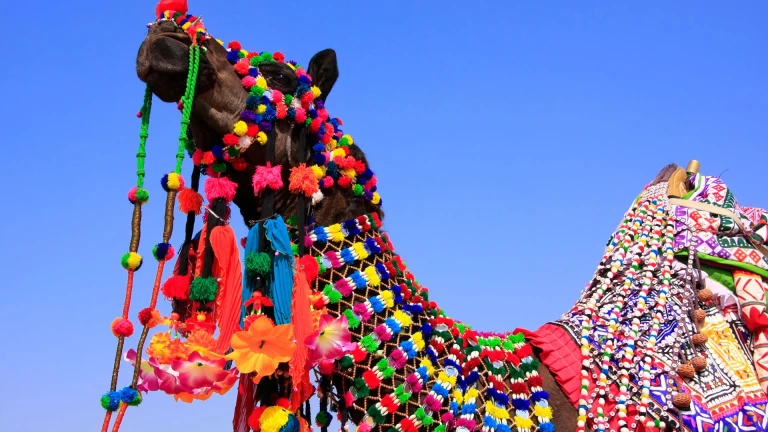 14. International Kite Festival (Gujarat)
Gujarat hosts the International Kite Festival, a dazzling spectacle where the sky is filled with colorful kites of various shapes and sizes. The festival celebrates Makar Sankranti, marking the transition of the Sun into Capricorn. It's a visual treat and a unique experience for kite enthusiasts.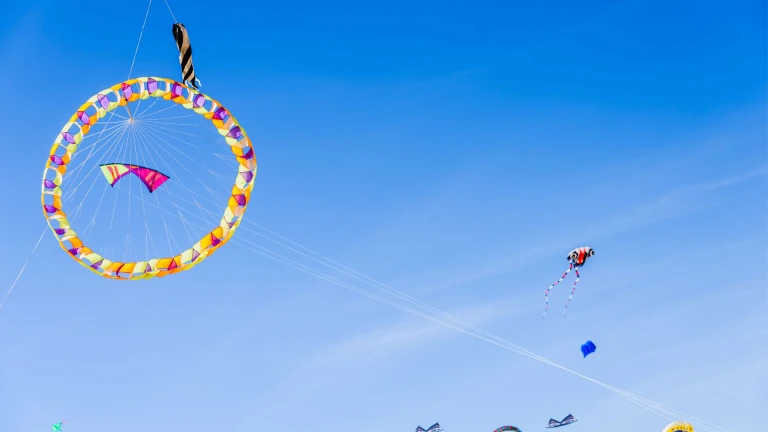 15. Hemis Festival (Ladakh)
The Hemis Festival in Ladakh is a Buddhist celebration of the birth anniversary of Guru Padmasambhava. It features mesmerizing masked dances by Lamas, traditional music, and a vibrant market. The rich culture of Ladakh and the stunning landscapes of the region make this festival a must-visit.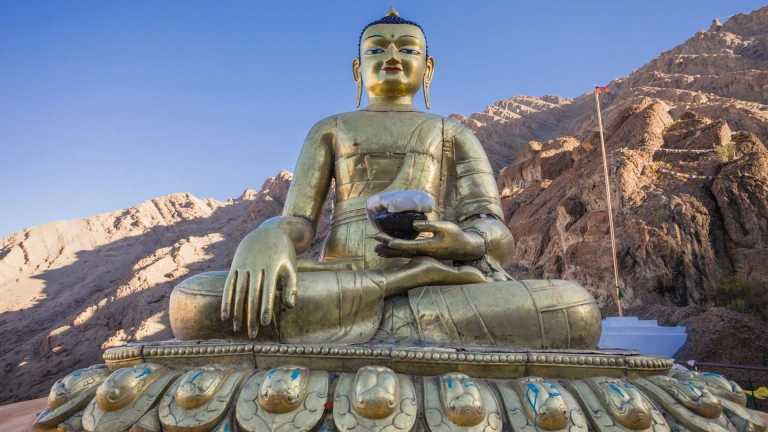 Also Read: Guide to Plan Your Perfect Weekend in Hyderabad
India's festivals and fairs are a reflection of its rich cultural tapestry and diverse traditions. From the grandeur of Diwali to the vibrancy of Holi, the spirituality of Kumbh Mela to the energetic dances of Navratri, and the unique celebrations of various regions, each festival offers a distinct experience. Exploring India through these festivals and fairs is an immersive way to connect with the country's heritage and its warm and welcoming people. So, plan your visit to India and immerse yourself in the magic of its festivals and fairs. You'll leave with unforgettable memories and a deeper appreciation of India's culture.