Truth is, India is more than just authentic mouth-watering curries, intricate traditional saris, colourful Bollywood films and nail-biting cricket matches. In fact, India is also the birthplace of Buddhism and Hinduism, and is home to the Taj Mahal, the world's extraordinary "Monument of Love". Delve deeper into this land brimming with picturesque landscapes, and you'll discover a rich tapestry of history, dynamic cultures and world-renowned heritage sites.
Speaking of which, here are eight of them that you simply must explore on your next great Indian adventure! Skip that Hyderabad mutton biryani for now… and take a glimpse into the very heart of India's soul.
1. Great Himalayan National Park, Himachal Pradesh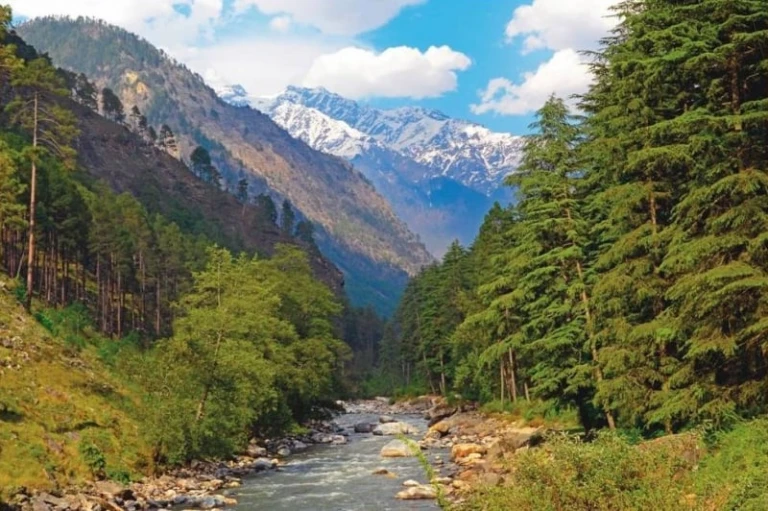 Image credit: Incredible India
Yes, an entire national park can be designated a UNESCO World Heritage site! An idyllic Himalayan retreat, this awe-inspiring park boasts lush coniferous trees amidst rolling emerald meadows, against a backdrop of jagged snow-capped peaks. Not your typical vision of India, huh! The Great Himalayan National Park was inscribed on the World Heritage List back in 2014, as part of global recognition for its outstanding biodiversity conservation. The accorded World Heritage label is also symbolic of appreciation towards the Western Himalayas' rich natural and historic fabric.
As part of the Indian government's dedication to ecosystem conservation, this 754 km2-large park allows you to leisurely stroll and discover an enormous repository of alpine flora and fauna endemic to the region. In fact, the park is home to about 375 fauna species and several floral species. Did you know that the Great Himalayan National Park also serves as the holy site for three well-known pilgrimages? Sublime views and wildlife diversity, together with the park's sacred significance, makes any visit to this site truly enchanting.
2. Humayun's Tomb, Delhi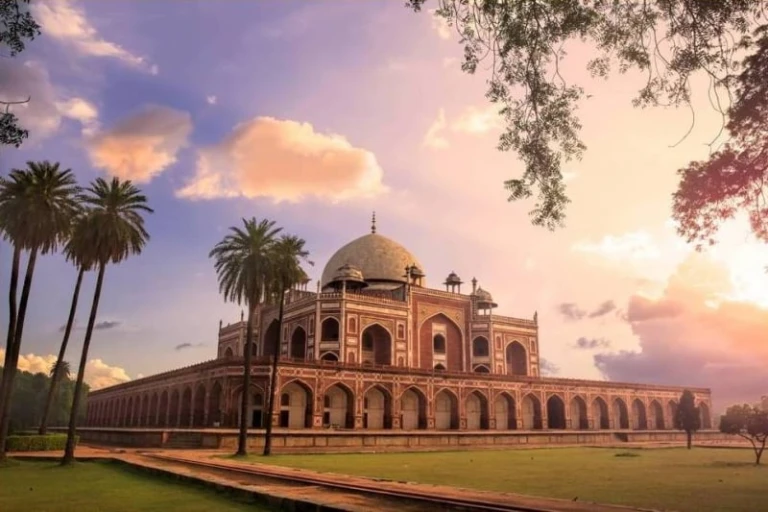 Image credit: Incredible India
Fascinating as it may be, but the last refuge for Mughal Emperor Humayun resembles more of a resplendent palace than an ordinary dull grey tomb. The construction was first completed back in 1572 (the first of its kind in the Indian subcontinent!), and has been consistently restored ever since in a bid to preserve this one-of-a-kind garden tomb complex.
Oozing intricate Persian architecture and adorned with magnificent gardens, you will learn that this mausoleum is the resting place for Humayun, his family members and a long string of descendents. This tomb features distinct components such as its high central arch and octagonal shape, denoting a fine style of Mughal architecture. A century after its completion, this copper-red historical landmark also served as inspiration for the Taj Mahal's construction.
Fun fact: Shah Jahan, the mighty Mughal emperor who professed his love with the regal Taj Mahal, is actually the great-grandson of Humayun! Witness the structural similarities (and beautiful symmetries) now?
3. Kaziranga National Park, Assam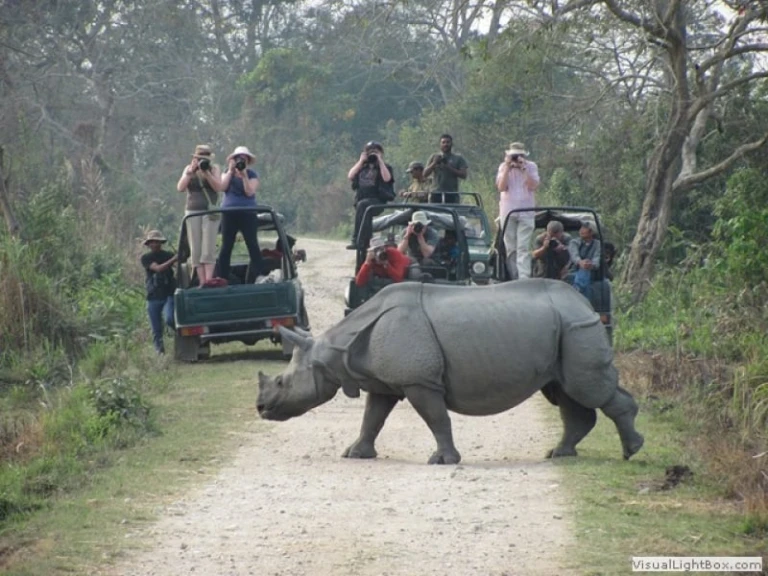 Image credit: Kaziranga National Park
Situated in the untouched natural areas of Eastern India's Assam, this expansive park is your best bet for catching sight of wild game in the country. Inhabited by the world's largest population of endangered one-horned rhinoceros, Kaziranga is a result of herculean efforts by the Assam government to preserve the array of flora and fauna amidst tall grasslands, natural marshlands and dense tropical forests.
The park's significant contribution in saving the Indian one-horned rhinoceros from the brink of extinction is a compelling achievement that has been highly lauded; the park is, in fact, home to the world's largest population of one-horned rhinoceroses. Aside from the rhinos, keep your eyes peeled for elephants, swamp deers, bears, panthers, wild buffalos and even elusive tigers sauntering around their natural habitats. Flocks of migratory birds also frequently settle in this fine wildlife refuge that concurrently play a key role in avifaunal conservation.
Combining high species diversity and visibility, Kaziranga makes for an exceptional pit-stop off the beaten path to witness these majestic animals in their natural elements.
4. Mahabodhi Temple Complex, Bodhgaya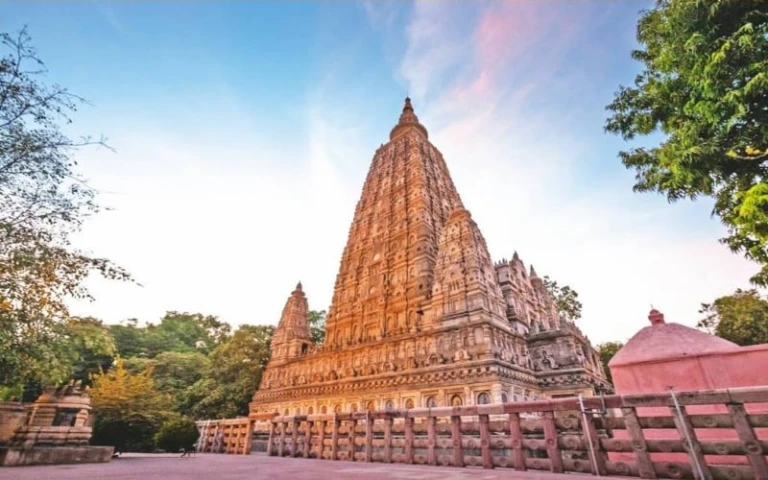 Image credit: Incredible India
The divine Mahabodhi Temple Complex is a prominent Buddhist place of worship, and is one of the most revered sites of Buddhism in the entire globe. It was said that Siddhartha Gautama (Lord Buddha) had attained enlightenment at this sacred site, specifically at the "Bodhi Tree". Comprising seven different Buddhist spiritual sites such as the 50-metre high Mahabodhi Temple and the Vajrasana, this area is regarded as the holiest pilgrimage spot for Buddhists who long to attain nirvana. History buffs and culture vultures also flock here to unravel more about the intriguing ancient artifacts that dot the interiors as well as the various cultural practices that take place.
With a history dating back to Emperor Ashoka's 260 BC reign, you will notice that the Mahabodhi Temple Complex has clearly withstood the test of time. If you have eyes like a hawk, you will also observe that the temple was built entirely on brick. The fascinating architecture behind this venerated shrine has undeniably garnered wide appreciation from pools of visitors worldwide.
5. Hill Forts of Rajasthan

Image credit: (left) Firoze Edassery; (right) Yaman Saini
Recognise this scene from "The Dark Knight Rises"? These six majestic forts are long-standing masterpieces of royal Rajputana architecture, and are truly an impressive sight to behold on the rocky Aravalli Mountain terrain. Just the sheer length and expanse of the forts is enough to bear testimony to the valour and strength of the Rajputana emperors and chieftains that flourished from the 8th to 18th century.
The surrounding landscapes were also primarily involved as defense mechanisms – from the deserts right up to the hills and rivers. Enclosed within the fortifications was a mini city consisting of palaces, temples, trading centres and major urban centres, which were places of patronage for learning music and the arts. Till date, some of these sites have survived the wrath of modernity and offer you a glimpse of what the past was predominantly like. Ready to journey to a bygone era and embrace the glory of yesteryear?
6. Ajanta Caves, Aurangabad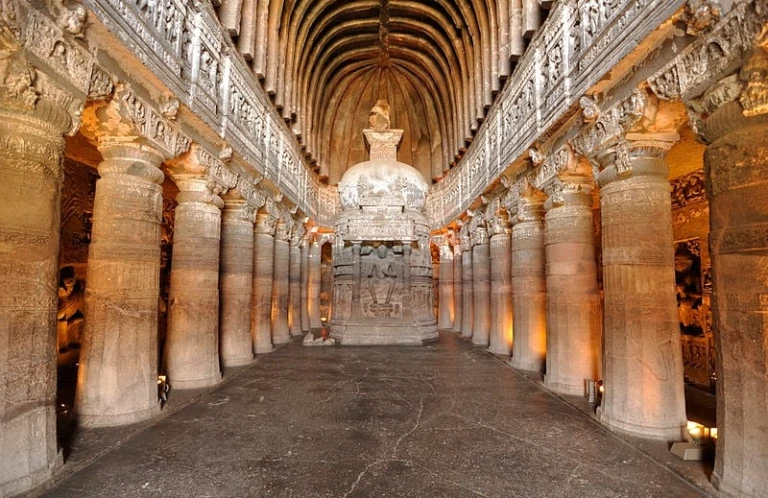 Image credit: Dey Sandip
These iconic caves in the state of Maharashtra constitute one of India's first World Heritage sites, and date all the way back to the 2nd century BC. Its presence is also synonymous with the dawn of Indian Classical Art. The caves comprise some of the most exquisite 31 rock-cut sculptures, expressive paintings, ancient monasteries and Buddhist shrines, all carved into a 250-feet wall of rock. Pretty spectacular, right?
A unique representation of Buddhism, the interiors of Ajanta Caves boast auspicious motifs, as well as elaborate paintings, that reflect Buddhism's innate nature pertaining to spiritual enlightenment. The style of Ajanta art and architecture also had a revolutionary impact on the progression of Indian Art, and still continues to have an extensive influence on Indian art ethos till today. Can you believe that?!
7. Qutub Minar, Delhi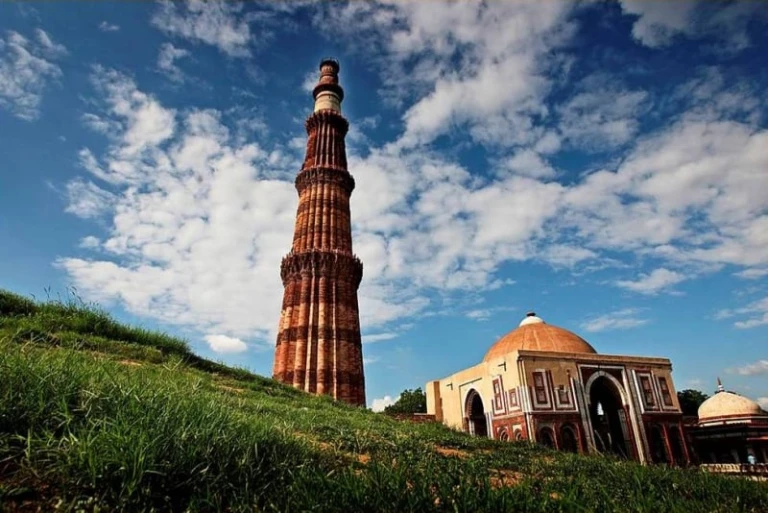 Image credit: Incredible India
Just like how the Eiffel Tower is symbolic of Paris, Qutub Minar is Delhi's pride and joy. This traditional structure, with a history dating back to 1193, also houses the solid "Iron Pillar" which has proven to remarkably resist rust accumulation despite the ravages of time and weather. Did you know that this Iron Pillar is a whopping 72.5 metres tall?
The Qutub Minar complex is flecked with old-world charms and adorns Delhi's vibrant landscapes with its towering "Minar". This slender 73-metre minaret (and India's tallest tower!) is essentially where the summon for prayer is made, and also poses as a victory tower to celebrate Muslim dominance in Delhi after the defeat of the last Hindu ruler. The photo opportunities here are surreal, as the complex in itself exudes such natural, rustic vibes that are otherwise hard to visualise – especially in an era teeming with modern steel frameworks.
8. Taj Mahal, Agra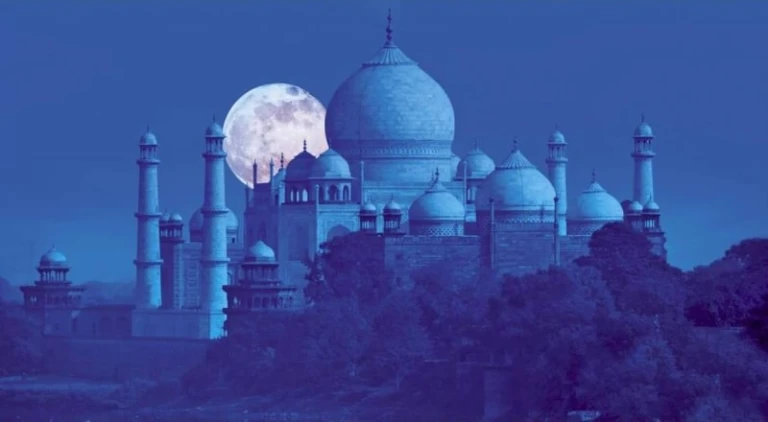 Image credit: Incredible India
And of course, which list is complete without the Taj Mahal, also known as the 'Monument of Love'? Known on every corner of the globe as a breathtaking Mughal edifice, the Taj Mahal features a seamless blend of Ottoman Turkish, Persian, Indian and Islamic architectural styles. After the Taj Mahal was commissioned in 1632 by Emperor Shah Jahan, the colossal structure took 22 long years before official completion. The immense amount of dedication and devotion to this priceless gift for his wife, is indeed a testament to the depths of the Emperor's love. Considered to be the best example of Mughal architecture, as well as a universally admired masterpiece of world heritage, the Taj Mahal is one sight you cannot miss in India.
With throngs of tourists that pay homage to this ethereal beauty everyday, the Taj Mahal perfectly sums up why India is so much more than just what people perceive it to be. From heartwarming hospitality to astounding architecture, India just continues to pleasantly surprise her visitors.
Alas, words can only go so far in describing these eight spectacular World Heritage Sites in India; you simply have to see them for yourselves to see what we mean! For more handy-dandy information and tips for planning your next trip, do check out Incredible India's website or Facebook page to further fuel your wanderlust. An exotic adventure awaits your grand arrival to this wonderful land of mystery and intrigue!
---
Brought to you by India Tourism Singapore.