North India is a region of incredible diversity and beauty. It has a rich and varied history, culture, cuisine, and landscape that can appeal to any traveler. Whether you are looking for spiritual enlightenment, historical monuments, natural wonders, or adventure sports, North India has something for everyone. In this article, we will explore the top 10 places to visit in North India that will make your trip unforgettable. From the majestic Taj Mahal to the serene Dal Lake, from the vibrant Delhi to the mystical Varanasi, from the snowy Himalayas to the green valleys of Kullu and Manali, these are the destinations that you should not miss in North India.
Delhi, NCR
Delhi, the capital city of India, offers a rich and diverse experience for travelers. The city has seen the rise and fall of many dynasties, and their legacy is reflected in the numerous monuments and historical sites that showcase its glorious heritage. Delhi is not only a place for history lovers, but also for those who enjoy gardens, museums, places of worship, adventure spots, and theme parks. With its lively shopping destinations, local markets, and street food, Delhi is one of the best tourist places in North India.
Key Attractions in Delhi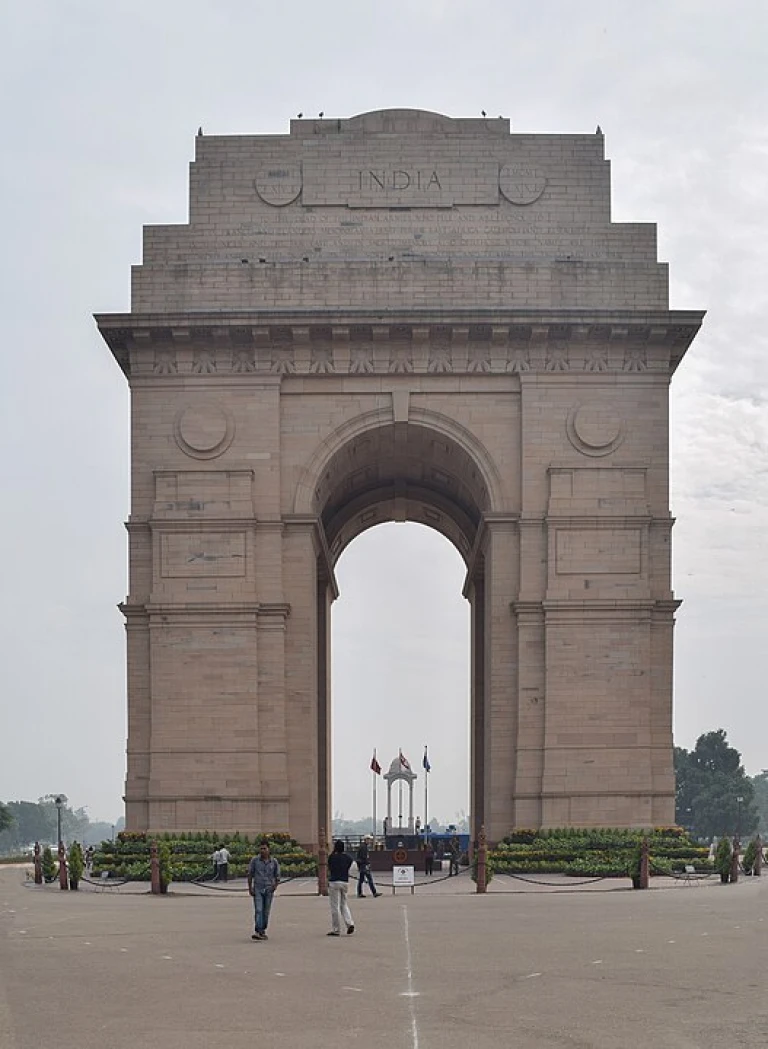 By Nikhilb239
Red Fort, Purana Qila, Qutub Minar, Humayun's Tomb, Lodhi Gardens, India Gate, Rashtrapati Bhavan, Akshardham Temple, Jama Masjid, Jantar Mantar, Lotus Temple, Agrasen ki Baoli, National Rail Museum, National Gallery of Modern Art, Chandhi Chowk, and Connaught Place. Learn more about Delhi tourism
Agra, Uttar Pradesh
Agra, a medieval city in Uttar Pradesh, is home to the iconic Taj Mahal, one of the best tourist places in northern India. The city is a treasure trove of magnificent structures, exquisite design, and scenic views. It has three UNESCO World Heritage sites, along with beautiful gardens, vibrant local markets, emporiums, and delicious street food. Agra is also a part of the famous Golden-Triangle circuit.
Key Attractions Agra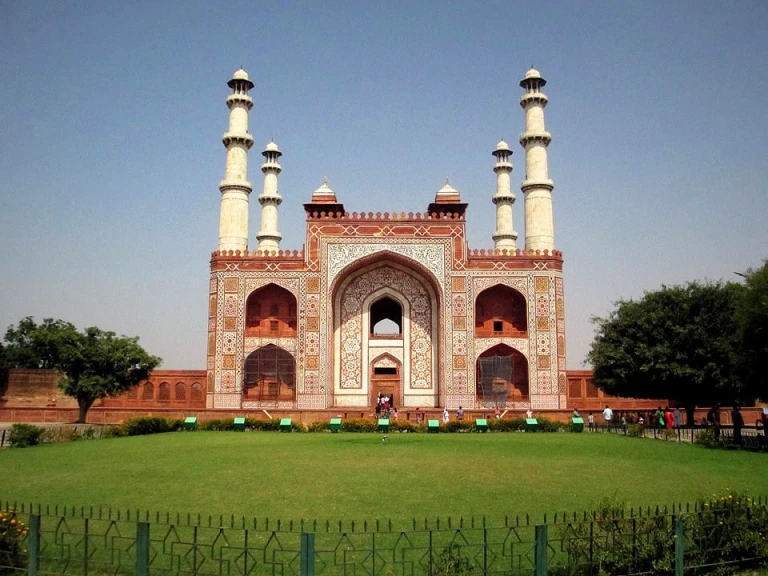 By Pushkar1912
Taj Mahal, Mughal Gardens, Taj Museum, Agra Fort, Mehtab Bagh, Akbar's Tomb, Fatehpur Sikri, Jama Masjid, Chini-ka-Rauza, and I'timād-ud-Daulah or Baby Taj.
Jaipur, Rajasthan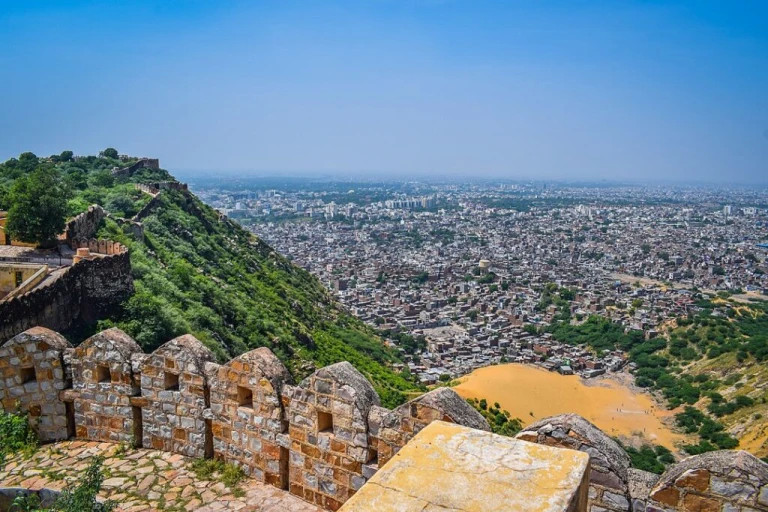 By Chinmaykp25
Jaipur, a UNESCO World Heritage Site, is a colorful and lively city that showcases its glorious history. The city is dotted with palaces, some of which are still inhabited by the Royal family, forts, and monuments that reflect its majestic past. Jaipur also has many beautiful gardens and lakes that add to its charm. The city blends its historical roots with the modern comforts of a metropolitan metropolis, where camels and buses share the same space. Jaipur is a part of the famous Golden Triangle circuit of Jaipur, Delhi, and Agra.
Key Attractions in Jaipur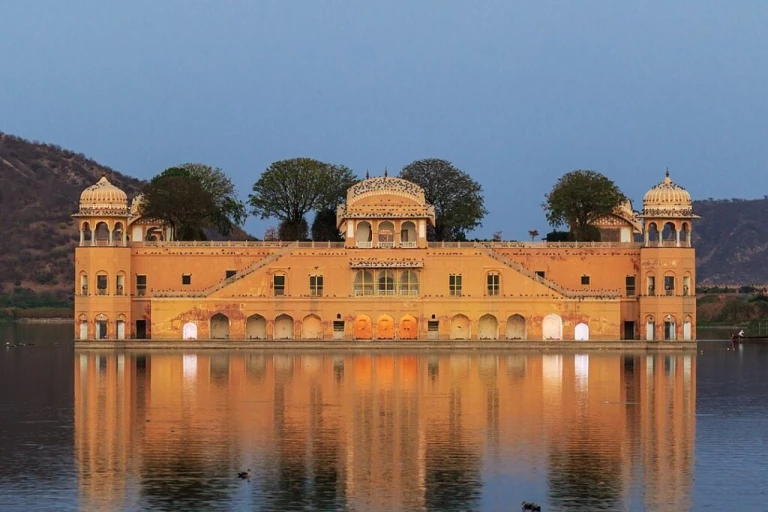 By A.Savin
Hawa Mahal, Amber Fort, City Palace, Jantar Mantar, Jai Mahal, Nahargarh Fort, Jaigarh Fort, Albert Hall Museum, Dolls Museum, Birla Mandir, Sisodia Rani Ka Bagh, GaltaJi Temple, Bapu Bazaar, Central Park, Panna Meena Ka Kund, and Sheesh Mahal.
Kullu and Manali, Himachal Pradesh
Kullu and Manali are two of the most popular hill stations in North India, located in Himachal Pradesh. They are surrounded by greenery, streams, meadows, and waterfalls that create a scenic and serene atmosphere. They have many attractions for couples, nature lovers, and adventure seekers. You can visit temples, museums, villages, cafes, and orchards in these towns. You can also enjoy trekking, paragliding, camping, river rafting, and more in these towns. Kullu and Manali are about 40 km apart and have a pleasant climate throughout the year.
Key Attractions in Manali
Hadimba Temple, Solang Valley, Jogini Waterfalls, Manu Temple, The Manali Gompa, Bhrigu Lake, Hampta Pass, Nehru Kund, Arjun Gufa, Vashisht Hot Water Springs and Temple, Museum of Himachal Culture and Folk Art, Great Himalayan National Park, Naggar Castle, Rahala Falls, Rohtang Pass, and Manali Sanctuary.
Shimla, Himachal Pradesh
Shimla, the capital of Himachal Pradesh and one of the best tourist places in northern India, is a delightful destination for travelers. The city offers a unique travel experience with its snowy mountains, forests, green valleys, peaceful lakes and pleasant weather. The city also has many man-made attractions such as religious places, historical structures, museums, and the lively Mall Road. Shimla is a perfect place for honeymooners who want to escape from the chaos of big cities.
Key Attractions in Shimla
The Ridge, Mall Road, Jakhoo Hill and Temple, Kalka-Shimla Railway, Christ Church, Himachal State Museum, Indian Institute of Advanced Study, Green Valley, Tara Devi Temple, Mashobra, Kufri, Chail, and Chadwick Falls.
Haridwar and Rishikesh, Uttarakhand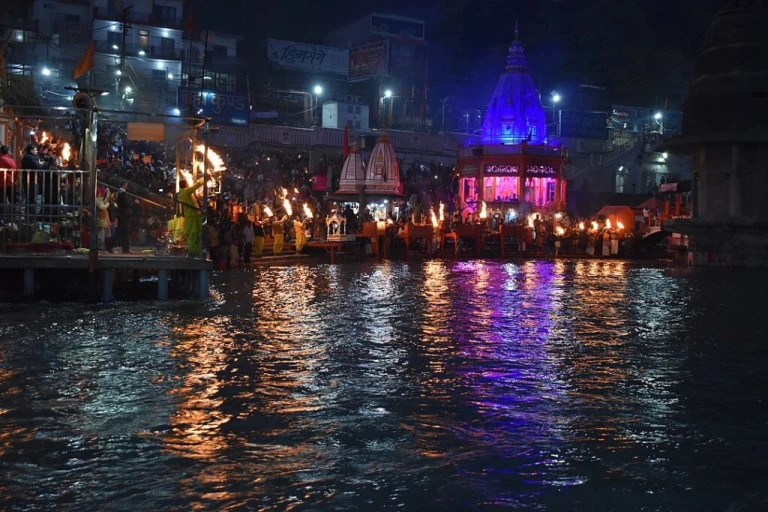 By pavankunar
Haridwar and Rishikesh are twin national heritage cities that have a spiritual aura that draws soul seekers and pilgrims from all over the world. They are among the most important religious places in North India, where people take a dip in the holy Ganges. They are also popular for adventure lovers, who enjoy the white rapids of the river. Both towns have a delicious street food and vegetarian culinary culture. Rishikesh is also the starting point of the Char Dhaam Yatra, a sacred pilgrimage to four holy sites.
Key Attractions in Haridwar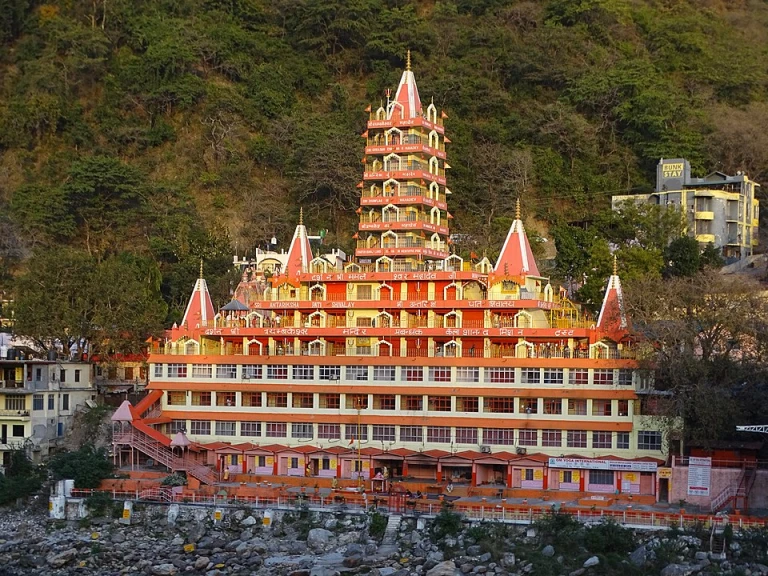 By VK1983
Har ki Pauri Ghat, Mansa Devi Temple, Chandi Devi Temple, Daksha Mahadev Temple, Shanti Kunj Ashram, Rajaji National Park, Chilla Wildlife Sanctuary, Swami Vivekanand Park, Maya Devi Temple, Piran Kaliyar, and Ganga Aarti.
Amritsar, Punjab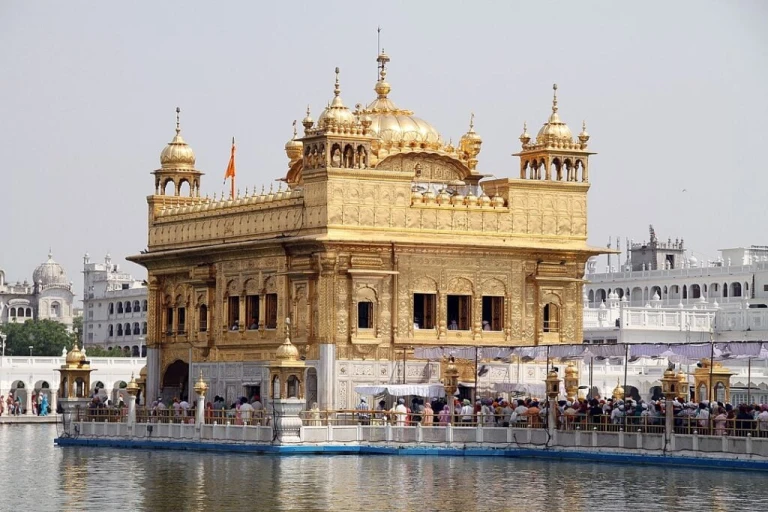 By Oleg Yunakov
Amritsar is a city of spiritual and architectural beauty. It is the place where the Sikhs worship at their holiest shrine, the Golden Temple or Sri Harmandir Sahib. The city also has a tragic history, as the Jallianwala Bagh massacre took place here, where many Indians were killed by the British forces. The bullet holes can still be seen on the walls of the garden. Another attraction of Amritsar is the nightly Change of Guard ceremony that takes place at the Wagah-Attari border, where the Indian and Pakistani armies perform a patriotic display.
Key Attractions in Amritsar
Durgiana Temple, Gobindgarh Fort, Golden Temple, Company Bagh, Jallianwala Bagh, Akal Takht, Partition Museum, Maharaja Ranjit Singh Museum, Central Sikh Museum, The Old City Bazaar, Sada Pind, Harike Bird Sanctuary, and Wagah Border.
Varanasi, Uttar Pradesh
Varanasi, also known as Benaras, is a sacred city that has a rich history and religious significance. The city has many temples dedicated to different Hindu deities. One of the most amazing experiences in Varanasi is to watch the sunrise over the Ganga and walk along the ghats, where life and death coexist. Varanasi is a fascinating city that can captivate the senses with its diverse sights and sounds. One of the best places to visit in North India.
Key Attractions in Varanasi
Kashi Vishwanath Temple, Dashashwamedh Ghat, Manikarnika Ghat, Assi Ghat, Kedar Ghat, Alamgir Mosque, St. Maryês Church, Ganga Aarti, Dhamek Stupa, Ramnagar Fort, Chunar Fort, Sarnath Museum, Chaukhandi Stupa, Sankat Mochan Hanuman, Varanasi Fun City, Vindham Waterfalls, and Tibetan Table.
Kashmir Circuit –  Pahalgam, Sonmarg, Gulmarg and Srinagar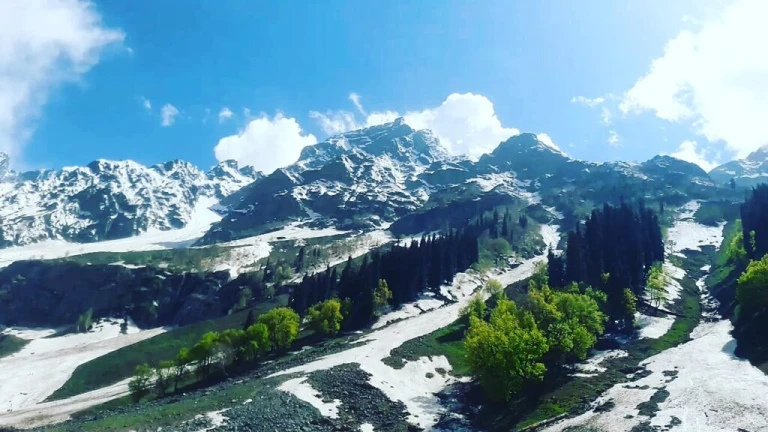 By Wikiditot
The Kashmir Circuit is a place of stunning natural beauty that makes it one of the top places to visit in North India. You can enjoy the scenic views of the lakes, gardens, and mountains that surround you. Srinagar is also a lively city with busy local markets. You can also taste the delicious Kashmiri wazwan, a feast of aromatic and flavorful dishes. In winter, you can have fun skiing and winter sports on the slopes of Sonamarg, Gulmarg, and Pahalgam.
Key Attractions in the Kashmir
Dal Lake, Shalimar Bagh, Shankaracharya Temple, Pari Mahal, Indira Gandhi Memorial Tulip Garden, Chashme Shahi, Hazratbal Shrine, Hari Parbat, Jamia Masjid, Betaab Valley, Pahalgam Lakes, Gulmarg Gondola, and more.
Leh Ladak, Jammu and Kashmir
Leh-Ladakh is a place of amazing adventure and beauty in North India. The region has a unique landscape of snow-capped mountains, blue lakes, green patches, sand dunes, and rivers. The region also has many monasteries that radiate a mystical and spiritual aura. Adventure lovers can enjoy trekking, biking, and rafting in Leh-Ladakh. The people, culture, and food of the region are influenced by Tibetan culture.
Key Attractions in Leh-Ladakh
Khardung La, Nubra Valley, Thiksey Monastery, Leh Palace, Magnetic Hill, Shanti stupa, Zorawar Fort, Hall of Fame, Gurudwara Pathar Sahib, Pangong Tso, Tso Moriri, Tso Kar and Hemis Monastery.
We hope you enjoyed reading this article and learned more about the top 10 places to visit in North India. These are just some of the amazing destinations that North India has to offer, but there are many more that you can explore and discover. North India is a region that will surprise you with its diversity, beauty, and charm. Whether you are traveling solo, with your partner, with your family, or with your friends, you will find something that suits your interests and preferences. So, what are you waiting for? Plan your trip to North India today and experience the best of this region. You will not regret it!