It's a universally acknowledged fact that Italy is home to some of the greatest shopping in the world. From the eternal streets of Rome, to the sartorial powerhouses of Milan, and the verdant Tuscan countryside. Indeed, there are so many unique Italy souvenirs that you won't find anywhere else!
There's a reason why classical poets refer to Italy as "Bel Paese" (beautiful country); this country never runs out of beautiful things to see and experience — some of these you can even bring home with you! That said, here are 14 wonderful items to buy during stay in the land of pasta, ancient amphitheatres, fashion houses, and Renaissance art!
Kitchen staples
1. Dry pasta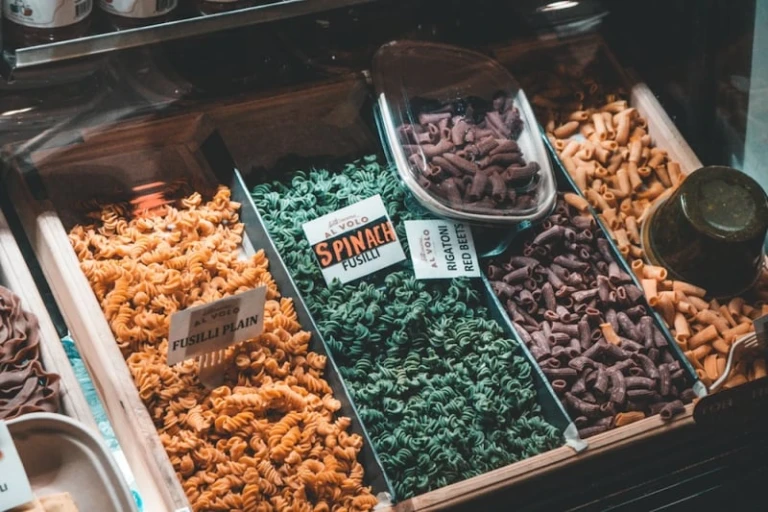 Nothing says Italy better than pasta! It's one of the front-liners of Italian cuisine, after all. And did you know that there are over 200 different pasta shapes? From penne, fusilli, to farfalle and so much more! Keep an eye out for special variants that you'll only find here, like lemon-flavoured linguine, egg-based fettuccini, or the über-rare cavatelli.
Whether it's handmade pasta or ones from a local grocery, it's no doubt one of the best Italy souvenirs to bring with you. We bet you'll be looking forward to cooking 'em at home, even before your plane takes off.
2. Limoncello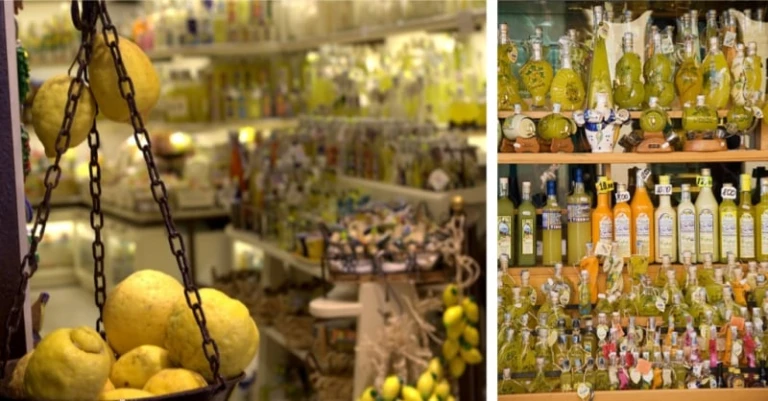 Image credit: Jorge Royan (right)
This Italian liquor makes for a perfect post-meal drink! Limoncello is mainly produced in Southern Italy, made from the zest of Femminello St. Teresa lemons. When in the Amalfi Coast, make sure to buy a bottle of locally crafted limoncello. While there are other limoncello brands from other parts of Italy or overseas, nothing beats the O.G.! Imbibe accordingly by having this Italy souvenir in an ice-cold glass, like how the locals do.
3. Olive oil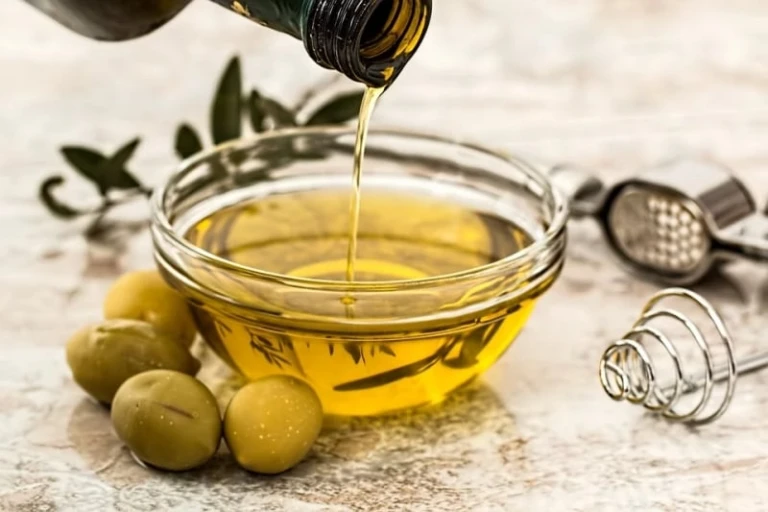 Aside from having many health benefits, olive oil is another Italian kitchen staple you have to bring home with you. Use it to whip up some yummy pasta, or take it "neat" with bread, like how the Italians do. FYI — the real stuff is nowhere near as good as the regular ones you'll find back at home.
I recommend getting your extra virgin olive oil (look for the "olio extravergine di oliva" sign on the bottle) from small producers in Tuscany. The best ones are thick enough that you'll only need a small amount for cooking — its taste is that strong! No wonder some refer to olive oil as Italy's own liquid gold.
4. Wine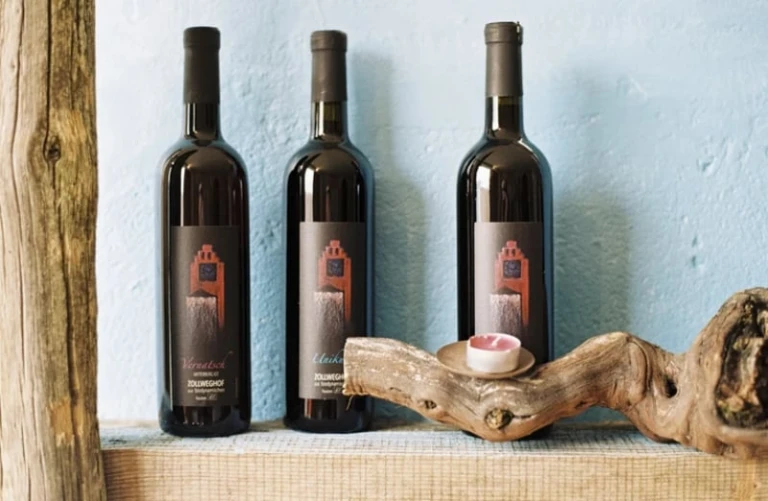 Speaking of liquid gold, another contender for this title is wine. For centuries, vineyards grew alongside olive trees — hence both are essentials to Italian cuisine. In fact, in Tuscany, many wine estates also produce olive oil! Other must-visit wine regions include Puglia, Piedmont, Umbria, and Lombardy.
No doubt, this is another Italy souvenir you'll want to bring home with you. Imagine sipping on your vino after a long day, and being transported back to your memorable trip. Just remember to have your wine bottles wrapped inside a padded bag, as to make sure they won't break!
5. Truffle products
Image credit: Mark Mitchell
Italian truffle is one of the most sought-after delicacies in the world. It comes in many different forms — from sauce, paste, powder, to preserved whole truffles. Black truffle is also significantly less expensive than white truffle if you don't want to splurge too much. Whichever you prefer, this Italy souvenir will definitely take your homemade dishes up a notch with its delightful earthy flavour.
Delicious snacks
6. Chocolates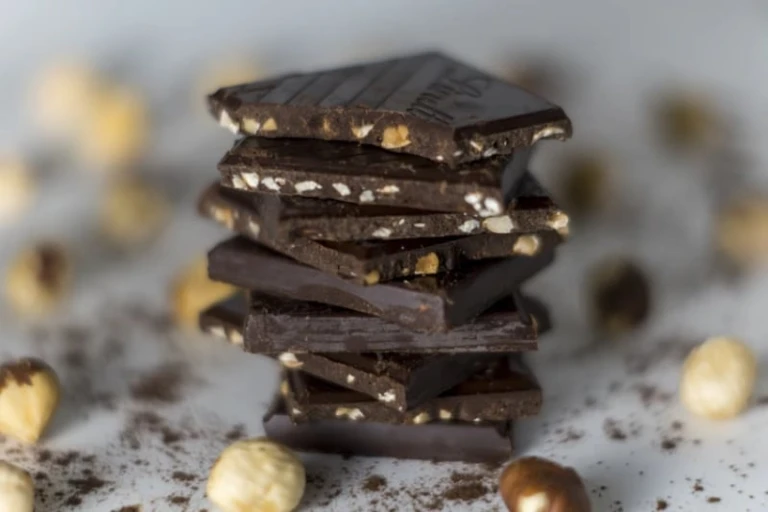 Most Italian chocolates come in pretty packaging for some pizazz. And yes, this Italy souvenir tastes as great as it looks! Oh, and did you know that the city of Turin was the first chocolate capital in Europe — even before Switzerland and Belgium? So, make sure to buy from some of the best Turin-based brands like Caffarel, Perugina, and Venchi. There's a reason why these centuries-old chocolatiers have remained on top of their game despite many new artisanal shops emerging here and there.
7. Baked goods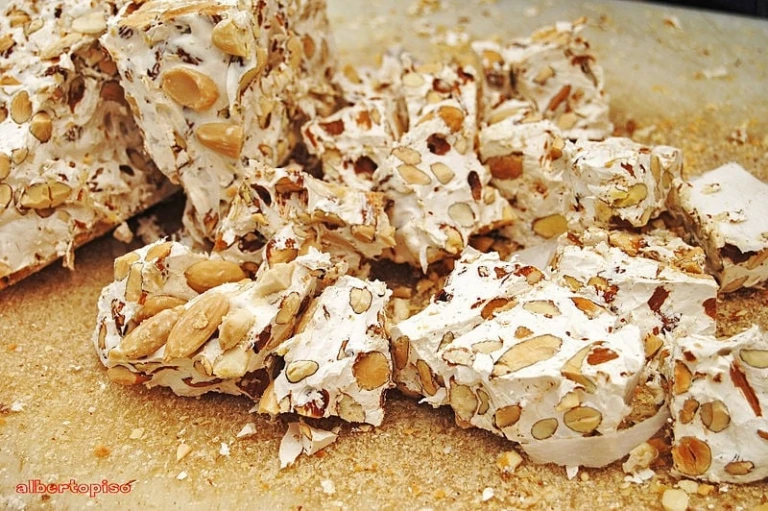 Image credit: Alberto Piso
And now, for something on the lighter side — i.e., items not packed inside a heavy jar or glass bottle. Among all the edible Italy souvenirs on this list, baked goods are probably the easiest to bring along! For starters, there's cantucci (commonly known as biscotti): crunchy Tuscan almond biscuits often dipped in dessert wine. Alternatively, you can have this for breakfast and dip it in cappuccino.
Meanwhile, torrone is a popular nougat confection, especially during the Christmas season. It's typically made of honey, sugar, egg whites, and toasted nuts. Another sweet treat is panettone, a sweet cake-like Milanese bread with a hint of saffron taste. And then there's taralli — bagel-shaped dough rings that have both sweet or savoury variants.
Style and Wellness
8. Designer items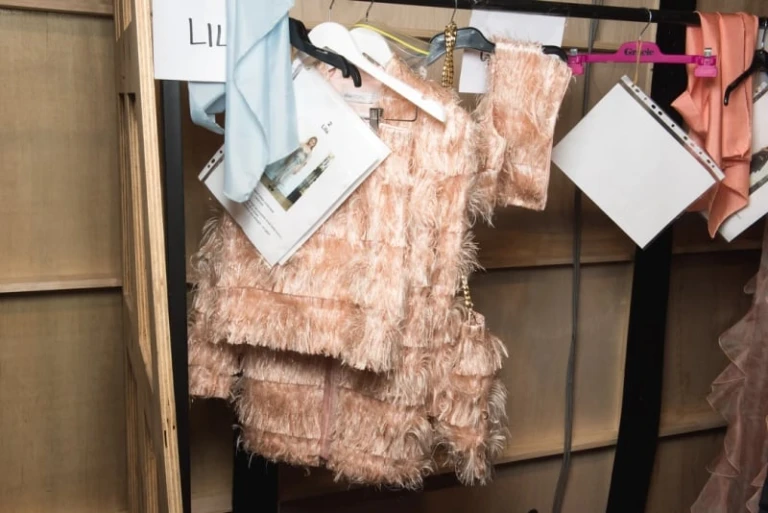 It's an open secret among fashionistas that designer items made in Europe — Italy included — are less expensive. It's a great thing then that most of the world's best designer brands hail from Italy! Seriously, the amount of euros you'll save from your luxury purchase here will make the trip worth it. So, if you're looking for a sign to finally buy that designer piece you've been eyeing all season, then this is it!
9. Leather goods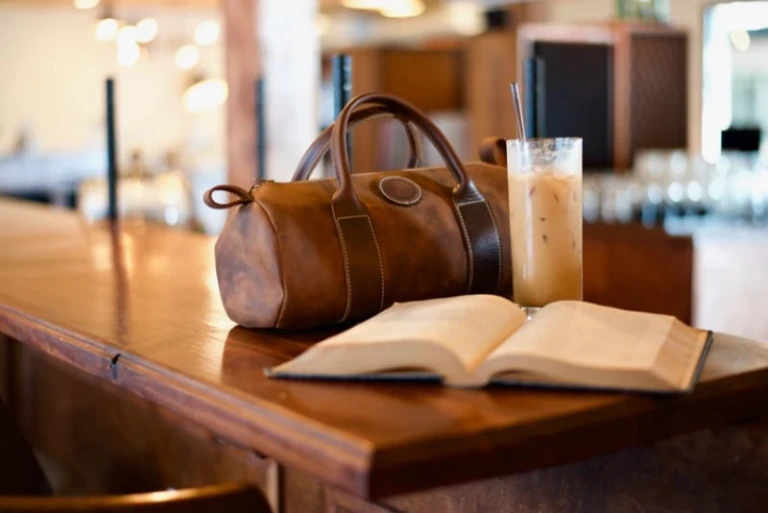 When it comes to leather goods, you've travelled to the right country. After all, Italian leather is of the finest quality in the world, so make sure to add this to your Italy souvenirs list. You can buy quality leather items not just from designer stores, but even from department stores, markets, and tiny shops.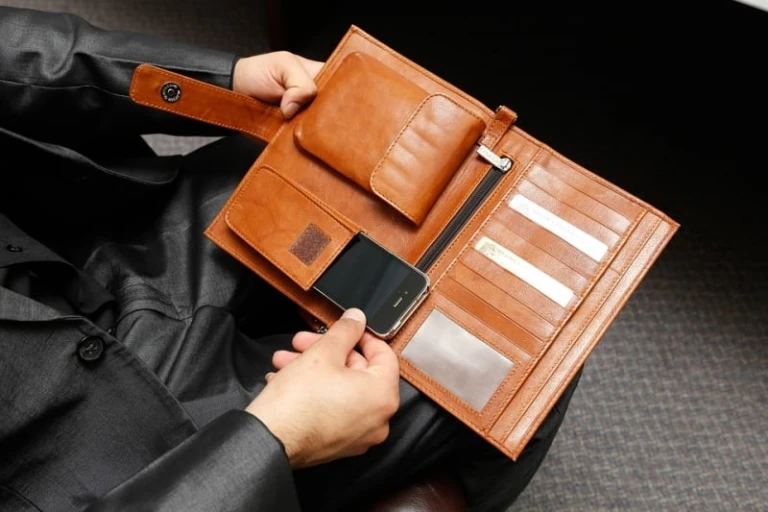 Whether it's shoes, jackets, wallets, belts, or even luggage tags — it'll definitely last a long time. Just make sure to take care of it, of course! Or better yet, opt for a custom piece for an extra special Italy souvenir. Go big or go home, right?
10. Beauty products

I don't know about you, but there's something about Italian women's beauty game that's effortlessly on point. Maybe it's the subtropical climate or even the Mediterranean diet, which I'll admit, isn't always easy to emulate. So, perhaps the next best thing would be to snag some of their cult-fave beauty products!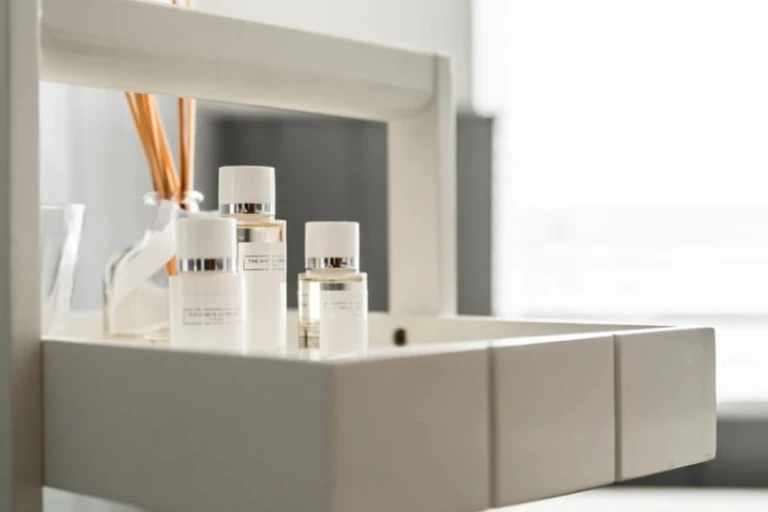 And you might be surprised to know that you can cop fantastic beauty products from local pharmacies! Stock up on items that are hard to find in your home country, which usually come at a lower price. From skincare items and cosmetics to perfume and bath essentials, these Italy souvenirs are sure to make you look and feel good!
Art and Novelty
11. Murano glass items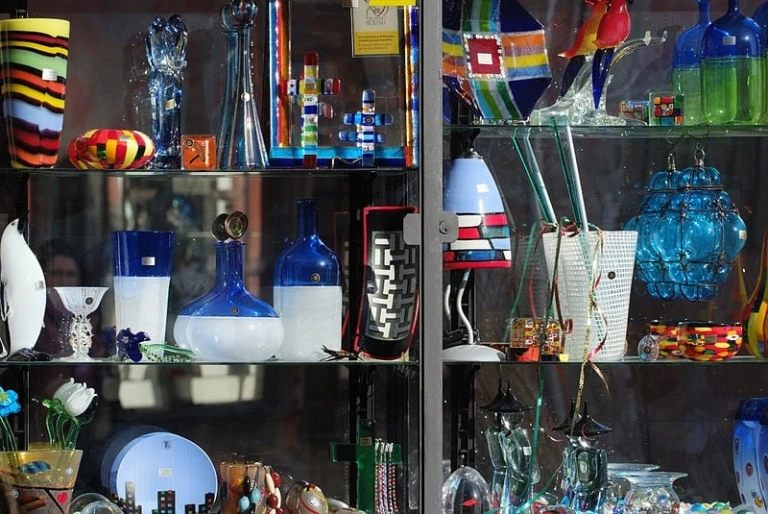 Image credit: Martina Nolte
Murano glass is a special type of glass originating from the island of Murano in Venice. Murano glassware carries lovely vibrant colours and patterns — all done through a special glass-forming technique that's over a thousand years old. Murano glass items come in many different forms, depending on which ones you'd like to have as your Italy souvenir! From home decor and kitchenware to jewellery. And this probably goes without saying, but it's better to bring these in your hand-carry luggage on your flight back home.
12. Hand-painted ceramics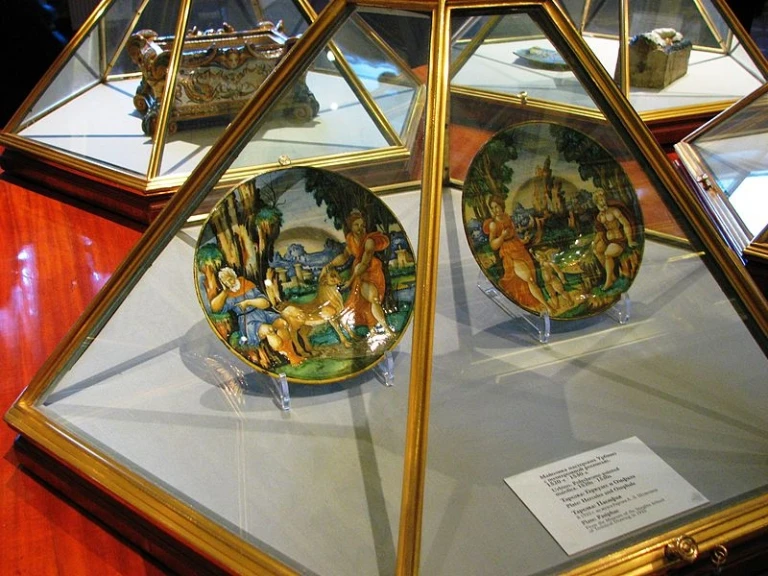 Image credit: Andrey Korzun
Another Italy souvenir of the fragile kind is hand painted ceramics called maiolica. This ceramic type was most famous during the Renaissance, as it depicted many historical and mythical scenes. More modern maiolicas often show scenes from daily life in the Italian countryside.
Suffice to say, these ceramics are an integral part of Italian culture and tradition. That said, you'll be bringing home not only a basic functional ware but also an astounding artwork! Indeed, it's a welcome change in a time of mass-produced ceramics which are often not as elaborately decorated.
13. Venetian masks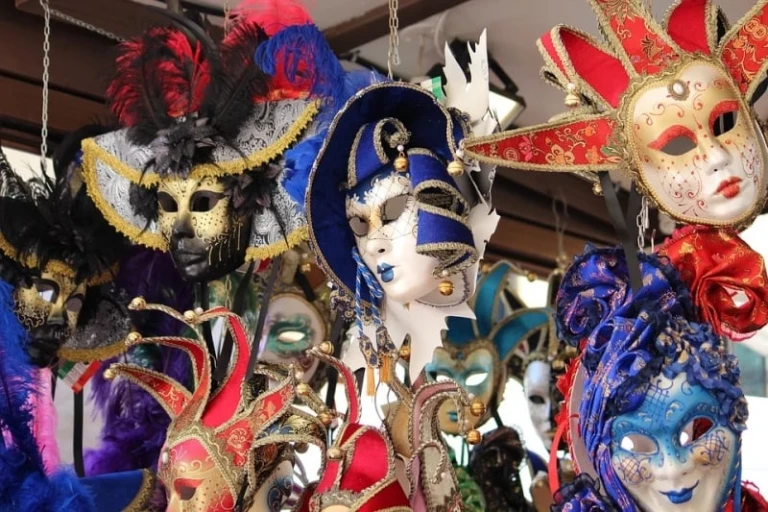 Masquerade balls started out in Italy during the Renaissance, and were most popular in Venice. If you're a fan of masquerades (or even just the idea of it), then a decorative Venetian mask or two is a must-buy. Hey, you never know when you'll need to attend a masked ball!
Take your pick between full-face and eye masks. Venetian masks come in many different colours and designs, with some more ornate and ostentatious than others. They're typically worn during the annual Carnival of Venice, a centuries-old tradition held before Lenten season.
14. Postcards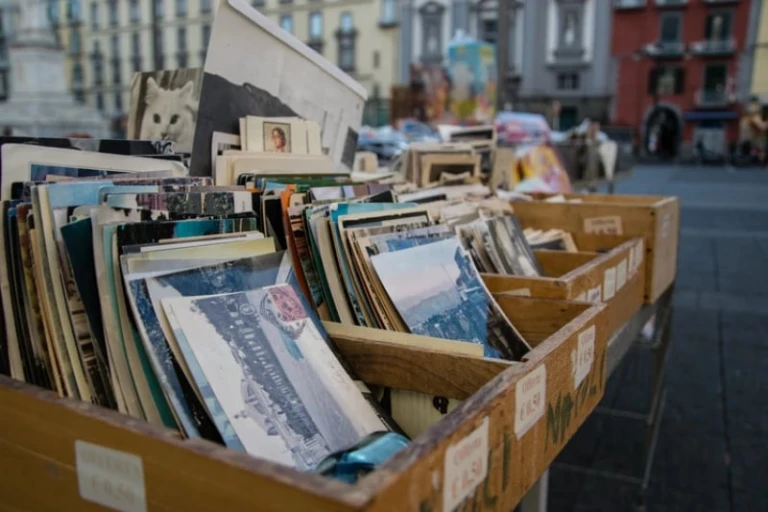 In a time of countless travel posts on social media, postcards are slowly becoming a lost art. Still, I'm a firm believer that these deserve a comeback. They're more personalised, inspiring, and most of all — they're tangible. So, you or the person you're sending it to can easily tack it on the fridge or a work corkboard for a quick dose of positive vibes. I mean, if a marvellous photo of the Italian scenery doesn't bring joy, then I don't know what will!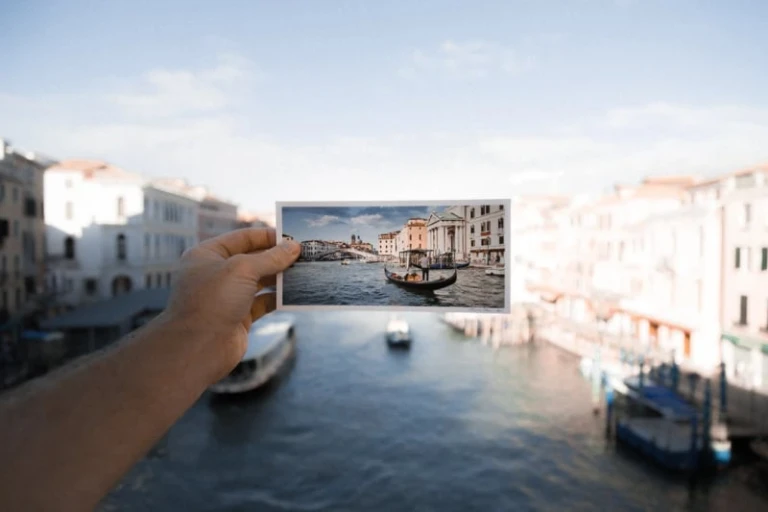 Sending postcards (with a handwritten note) to your favourite people can say a thousand words more than a photo sent via Telegram. It's always a different feeling when you receive something special in your actual mailbox (no, not your Gmail inbox)! And the best part about these Italy souvenirs? They're quite cheap and can fit almost anywhere inside your bag — so there's no excuse for you not to grab a postcard or 20!
See, Italy has about as many exciting items as it has breathtaking landscapes. If you're planning a trip here soon, make sure to cross these Italy souvenirs off your global shopping list! Whether it's for you or your friends and family, there's surely something for everyone to adore. Buona vacanza!