Chances are that you may have already heard of the ultimate post-coronavirus travel deal. Yes, the Italian Mediterranean island of Sicily is offering to pay half the price of plane tickets and a third of hotel expenses, on top of free tickets to many of its museums and archaeological sites, for any audacious soul yearning to uncover the splendours of the enchanting region.
Brimming with natural wonders and cultural treasures, Sicily is an idyllic holiday destination in its own right. We have curated a list of things to do in Sicily to make the most out of your sojourn. With that, come along and uncover the beauty of this captivating destination. You will realise this utopia is charming in every respect!
1. Hike Mount Etna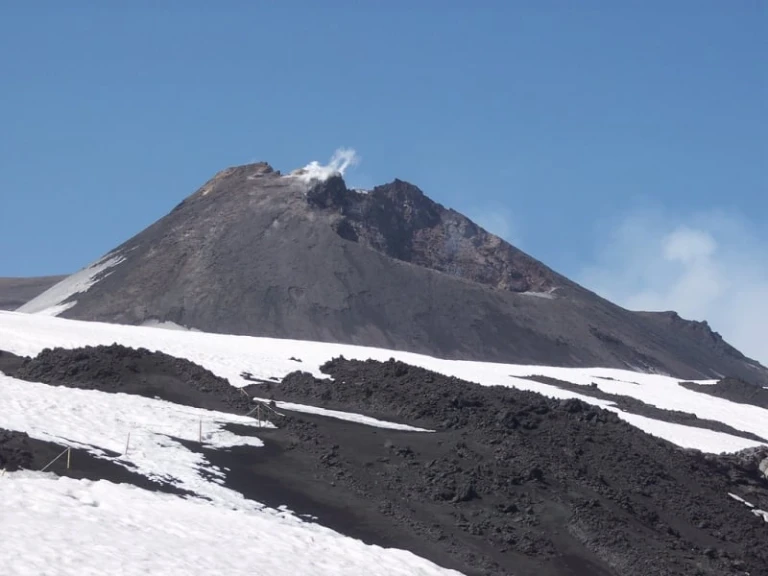 Image credit: Jonathan Edgecombe
Soaring above the city of Catania on the island, Mount Etna is Europe's largest and most active volcano. It stands majestically at 3,327 metres tall with a basal diameter of about 40 kilometres. Etna is believed to have sprung to life about 500,000 years ago when magma from the earth's mantle poured out through the cracks and layer upon layer of deposits shaped its series of craters.
Mount Etna can be explored year-round. Climb the summit with a guided tour to take in the otherworldly sights fancifully likened to a lunar landscape. However, keep in mind to put on a comfortable pair of trekking shoes and a jacket to brave the cold winds at high altitude – even during the scorching days of summer.
2. Take a day's trip to Cefalù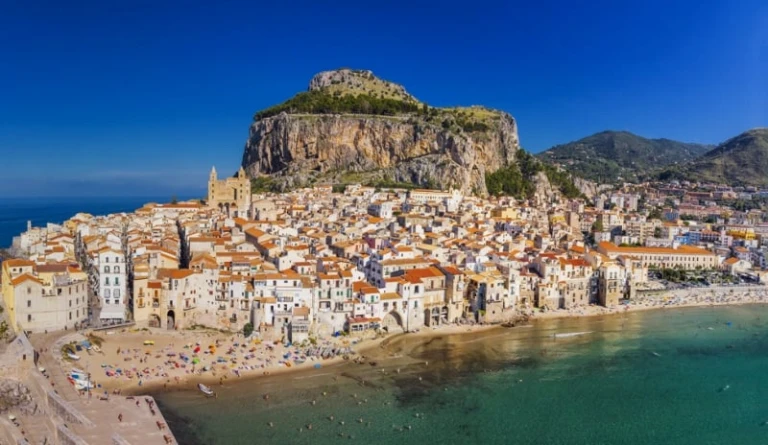 Image credit: tamás szabó
Nestled on the northern coast of Sicily, the seaside resort of Cefalù boasts an amalgamation of old-world charm and unending stretch of golden sand and pristine water. It is no surprise that this dreamy location has been dubbed as the most beautiful borgo (village) in Italy.
There are a plethora of things to do when you are in this medieval town. Saunter along the cobblestoned alley to admire primeval fortifications offering a glimpse into the origins of Sicily. One of which is the Cathedral of Cefalù – an imposing building that was built between 1131 and 1240 housing exquisite Byzantine mosaics that has stood the test of time.
Do keep a lookout for Lavatoio Medievale – an ancient wash-house used by locals well into the 20th century. Top it off by ascending to the peak of La Rocca to take in breathtaking vistas of the stunning coastline beneath you.
3. Savour the best Sicilian dishes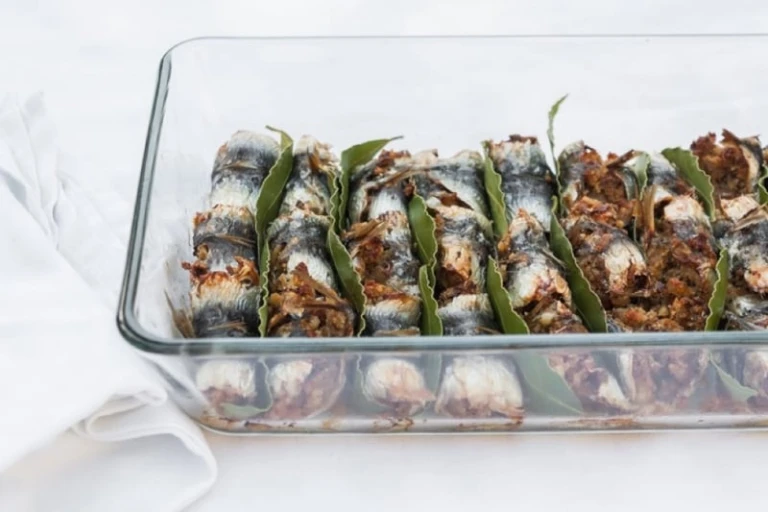 Image credit: Great Italian Chefs
Sicily's gastronomic smorgasbord is a delightful amalgamation of Arab, Greek, French, Spanish, and North African influences with a dose of Italian goodness, giving it a distinct taste.
With a myriad of diverse dishes, be sure to try cannoli – an Italian dessert known throughout the world and has its origins in Sicily. The crisp shell oozes with a decadently creamy, sweet ricotta filling with every bite. If street food is your thing, arancini – a ball of risotto coated with bread crumbs and then deep-fried to a golden brown perfection – will keep you coming back for more. The shape, stuffing and spelling of this classic dish is unique in different regions of Sicily.
Of course, this list isn't complete without the mere mention of sarde a beccafico. Thanks to its extensive coastline, sardines are abundant on the island. To make them, mix breadcrumbs, pine nuts, and raisins and drizzle with olive oil and lemon juice, before baking in between fresh bay leaves. While it may be an unusual combination, the exotic flavours is sure to blow your mind away.
4. Travel back in time at Valle Dei Templi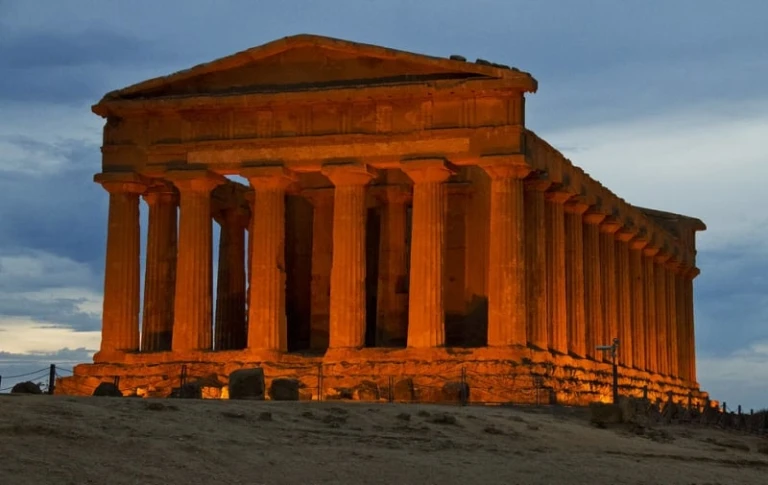 Image credit: CucombreLibre
Make a trip to Valle Dei Templi (Valleys of the Temples) to catch sight of what's left of ancient Akragas. This archaeological site of classical Greek civilisation, just outside Agrigento, is on the prestigious list of UNESCO World Heritage sites. The sprawling park encompasses eight temples, and many other ruins, erected between 510 BCE and 430 BCE. Before we get to the must-sees, the question of why there are many Greek temples in Sicily may certainly arise. Well, various areas along the coast of Southern Italy were colonies of ancient Greece and they were part of what was Magna Graecia (Great Greece).
So, what did ancient Greeks leave behind? The Temple of Concordia– the largest and best-preserved temple in the park standing almost as it did centuries ago, the Temple of Heracles – believed to be the first temple built in the site, the Temple of Juno Lacinia, Garden of Koleymbethera, catacombs, and necropolis amongst other residues of the past. Walking will be the ultimate way to explore the evocative remnants of ancient Greece in Sicily. However, make sure to put on a comfortable pair of shoes!
5. Relish the island vibes at Taormina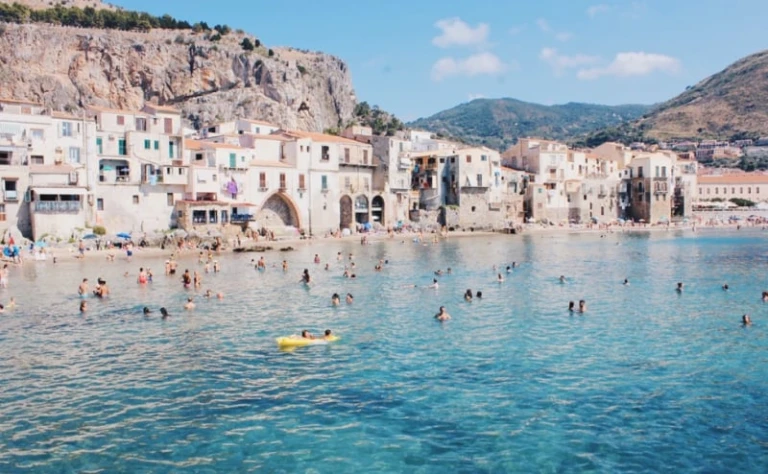 Image credit: Ruth Troughton
Heralded as the 'Pearl of Sicily', Taormina is an attractive hilltop town with a reputation for especially breathtaking views in the whole of Sicily. It stands prominently on the side of a mountain with Mount Etna and the Ionian Sea illuminating its backdrop. Trust us, Taormina is sure to take your breath away.
Traverse the labyrinthine pedestrian-only streets and alleys at Corso Umberto and stop in your tracks to enjoy a cuppa at one of the cafes or restaurants dotting the teeming thoroughfares. It is an ideal way to live out your la dolce vita. Teatro Greco (Greek Theatre) is the most iconic feature of Taormina and deserves a spot on your itinerary. The ancient monument coalescing beautifully with the natural scenery is phenomenal. With copious leisure time to while, unwind on Isola Bella – a pebble beach that connects to a lush islet during low tide. The turquoise water and the glorious sunshine makes for the quintessential island escape.
6. Discover luscious vineyards in Sicily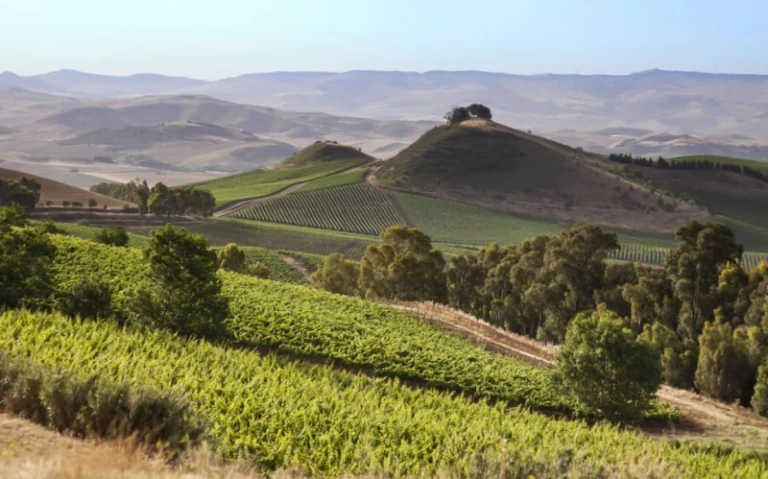 Image credit: HitSicily
Sicily is a haven for wine connoisseurs. Thanks to its variety of grapes that flourish during temperate climate and the Italian mastery on the art of wine-making, nothing spices up your trip to Sicily more than a visit to local wineries.
Alessandro di Camporeale in Palermo is where you can savour great wines while immersing yourself in the spectacular views that enshroud the area. It is located on a foothill, overlooking Mandranova plain. Grapes used to produce the wine are exclusively foraged from the estate. On the other hand, Feudo di Mezzo is strategically located on the northeastern slopes of Mount Etna. The winery offers degustations in its historic pressing station. You will be sure to perceive the distinct flavourful taste of the vino attributed to the mineral-rich volcanic soil.
7. Escape to the Aeolian Islands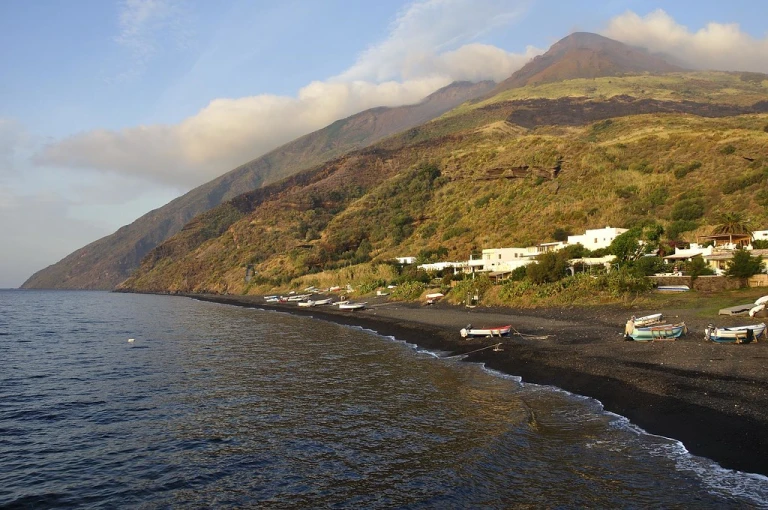 Image credit: stefan_fotos
Sprouting impressively from the cerulean waters of Sicily's northeastern coast, the Aeolian Islands is a volcanic archipelago comprising Lipari, Vulcano, Salina, Stromboli, Filicudi, Alicudi and Panarea. These corners of heaven have diverse offerings, much to the delight of visitors.
If you're feeling adventurous, you can soak in the therapeutic sulphurous waters at the open-air volcano mud bath in Vulcano. Alternatively, scale the volcano of Stromboli to observe an intermittent eruption up close, yet in relative safety. Otheriwse, you can visit Lipari's archaeological museum or go off the beaten track at Filicudi and Alicudi. Salina is where you can tuck into good food while Panerea's treasure trove underwater makes it a unique paradise for divers.
Bookmark this list of things to do in Sicily for when it gradually opens its borders to international travellers.