Missing the good old times when you got to binge-watch Batman, Bugs Bunny and Scooby-Doo cartoons at home as a kid? Now you can relive these nostalgic moments and watch all your favourite cartoon characters come alive!
Warner Bros is opening a S$1.3 billion indoor theme park at Yas Island, Abu Dhabi on 25 July 2018 with six immersive lands, 29 exhilarating rides, unique live shows and a smorgasbord of family-friendly attractions.
Can't wait for the grand opening? Here's what you can expect at every one of the six themed lands.
1. Metropolis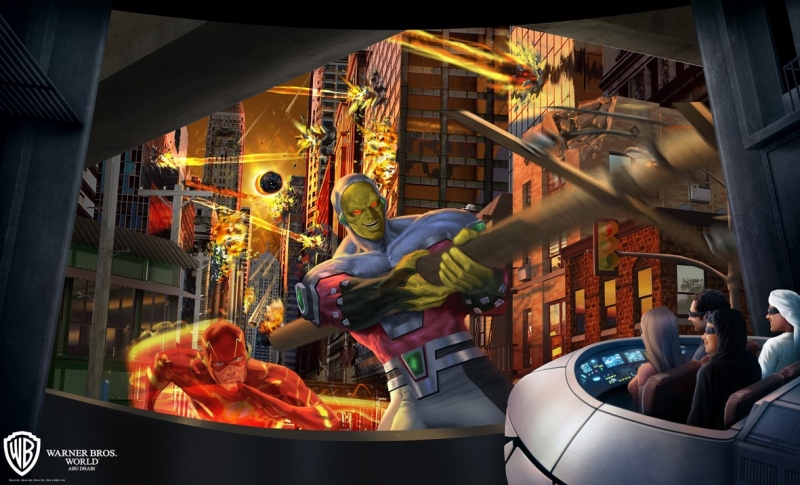 Join Superman, Wonder Woman, Green Lantern and more iconic Justice League characters in their battle against evil forces that lie beneath the glistening, cosmopolitan Metropolis city.
You'll get to encounter these Justice League superheroes in real life too!
TripZilla recommends:
Justice League: Warworld Attacks:

a thrillingly immersive good-versus-evil 5D ride

featuring Superman, Wonder Woman and iconic Justice League characters

Green Lantern: Galactic Odyssey:

an

extraordinary 4D flying theatre experience featuring

Hal Jordan

Teen Titans Training Academy:

a high-element play area with zip coasters, net climbs, rope bridges and more
2. Gotham City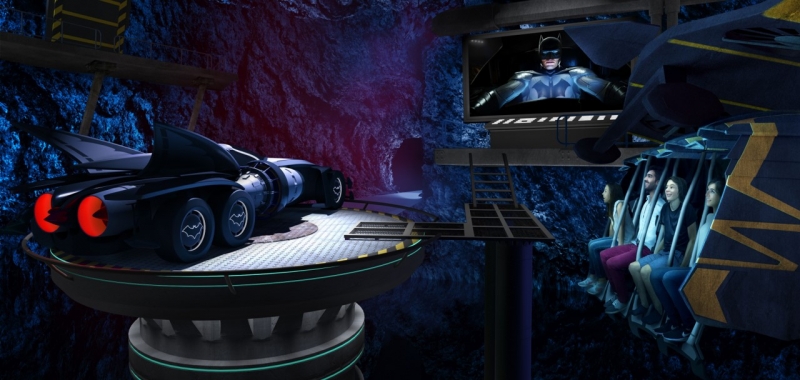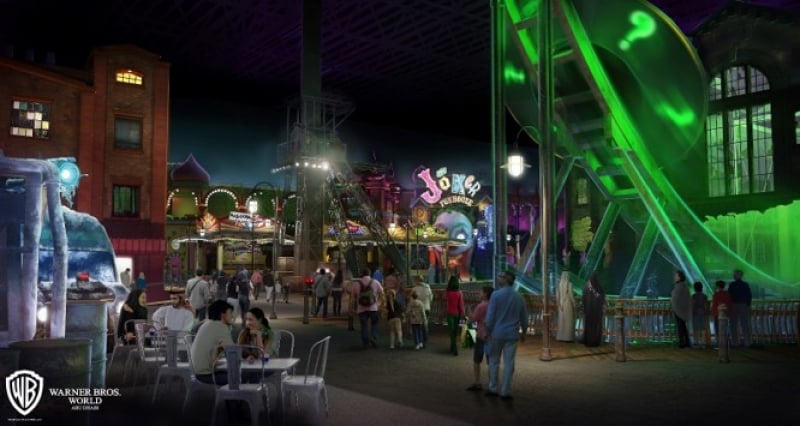 When night prevails, The Joker, Harley Quinn, and other sinister characters come out from the criminal underworld to attack Gotham city. Join Batman in his heroic mission to stop these bad guys from their evil schemes.
A stark contrast to Metropolis, you will encounter more villains including The Joker, Harley Quinn, Scarecrow, Two Face, and more. Be prepared for some jump scares.
TripZilla recommends:
Batman: Knight Flight:

a high-speed, high-octane roller coaster ride with steep slopes, sharp turns, and spins

The Joker Funhouse:

one of the creepiest rides f

eaturing

a hall of mirrors, shrinking passageways, moving carpets and a "hallucinating hallway"
Read more: Abu Dhabi's Warner Bros. World Set to Welcome New Batman Rides
3. Cartoon Junction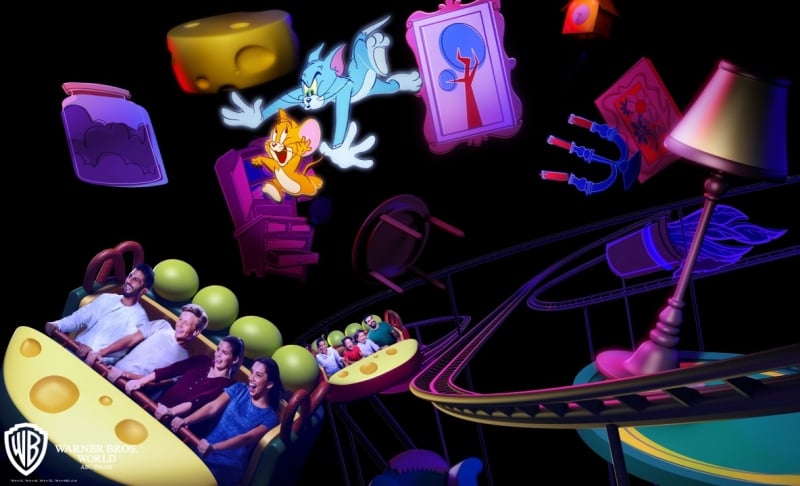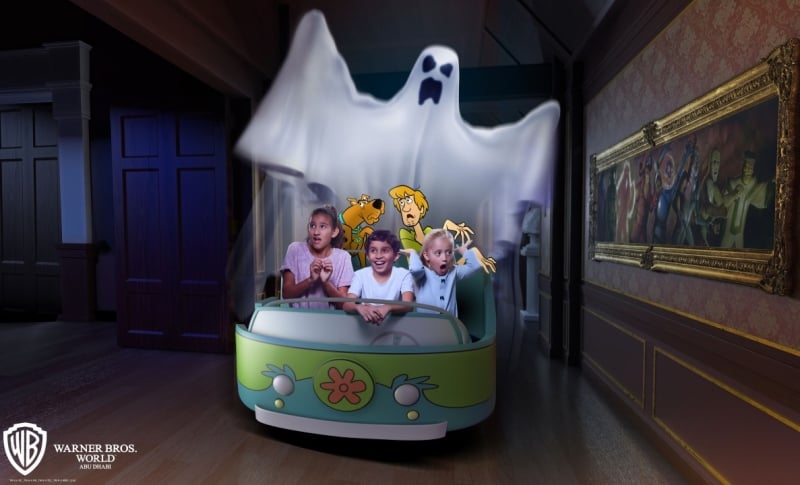 If horror is not your cup of tea, head to Cartoon Junction – a quaint, whimsical town that brings all your favourite childhood cartoon characters – from the playful Tom and Jerry to the witty Scooby-Doo – all under one cartoon sky. Zoinks! Did I mention that you also get to meet and take photos with these adorable characters too?
TripZilla recommends:
Tom and Jerry: Swiss Cheese Spin:

a spinning coaster with twists and turns featuring the chaotic chase between Tom and Jerry

Scooby-Doo: The Museum of Mysteries:

a trackless ride where you follow Scooby and the crew of Mystery Inc. on their hunt for clues along a spooky trail
4. Dynamite Gulch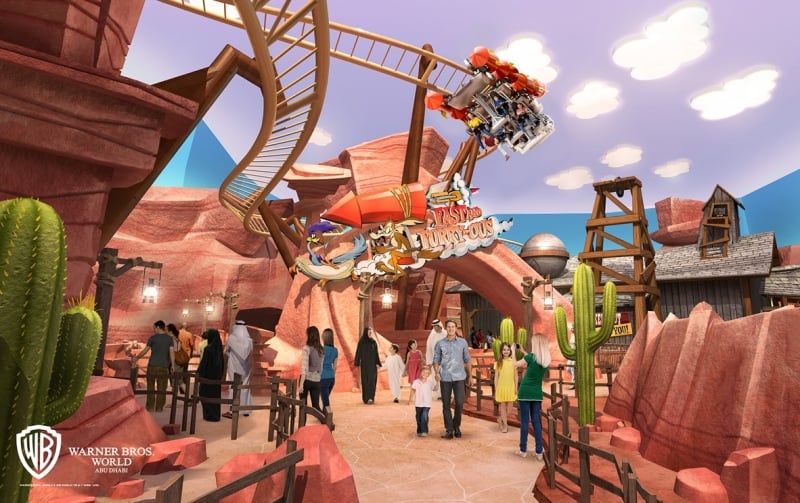 Join Wile E. Coyote, Road Runner, and more on an epic hair-raising dash through the chaotic, colourful desert of Dynamite Gulch. Get ready for exciting escapades and dangerous antics!
TripZilla recommends:
Fast and Furry-ous:

a high-speed roller coaster where Wile E. Coyote chases after Roadrunner, overcoming steep dunes, hills and tight turns

The Jetsons Cosmic Orbiter:

a high-energy spinner with futuristic spaceships that circle a space-age landing pad

Marvin The Martian Crater Crashers:

bumper cars perfect for some family fun
5. Bedrock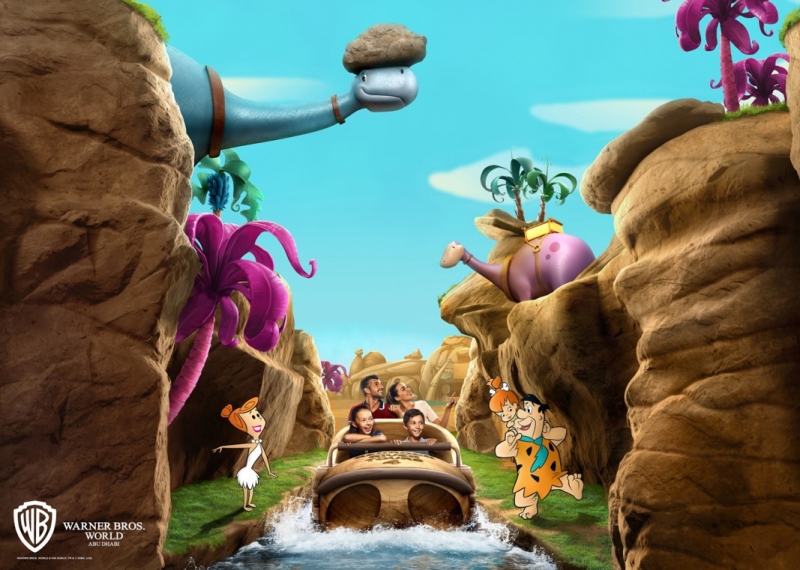 Time travel back to the Stone Age, and get up close and personal with the iconic cave-families – The Flintstones, The Rubbles (Fred, Wilma, Pebbles, Barney, Betty and Bamm Bamm), Dino and Baby Puss.
TripZilla recommends:
The Flintstones Bedrock River Adventure:

go on a boat ride and soak in the

prehistoric sights and sounds of Bedrock

Bronto Burgers and Ribs: s

atisfy your hunger pangs with slabs of ribs and the signature giant-sized Bronto Burger
6. Warner Bros Plaza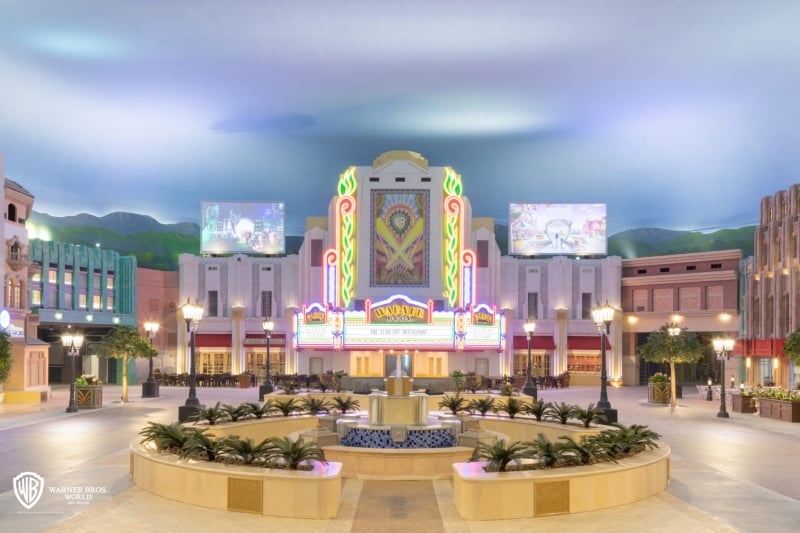 With vibrant decorations and Hollywood-esque colonial buildings, Warner Bros Plaza is the theme park's centrepiece that connects to the rest of the five exciting lands. It offers a multitudinous array of unique dining and retail options during the day and come evening, transforms into a spectacular show hosted by the Oscar-winning buck-tooth rabbit, Bugs Bunny!
All hyped up for this unparalleled fan experience? As atypical as it may be, Abu Dhabi-based developer, Miral, said that they're aiming to make Abu Dhabi a top-ten global destination for family fun, in efforts to diversify its economy away from oil exports. Hence, exciting plans are in place to double the tourist arrival numbers over the next few years!
So gather your family and friends (read: die-hard Warner Bros fanatics) and start planning for a visit this enthralling theme park this July!