Vietnam, with its stunning landscapes, rich culture, and warm hospitality, continues to be a must-visit destination for travelers seeking memorable adventures. In 2023, this Southeast Asian gem promises even more exciting experiences and adventures for those who are ready to explore its diverse offerings.
From breathtaking natural wonders to cultural immersion, Vietnam offers a plethora of activities that will leave you with lasting memories. Here are the top 10 memorable activities to experience in Vietnam in 2023.
1. Halong Bay Cruises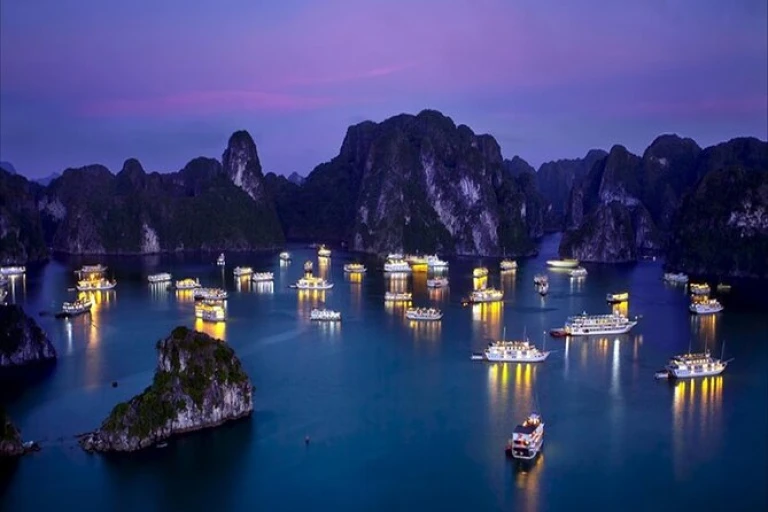 Halong Bay Cruises
Start your journey with a Halong Bay cruise, where emerald waters and limestone karsts form an otherworldly landscape. In 2023, these cruises offer even more diverse itineraries, including visits to hidden caves, kayaking in pristine waters, and the chance to spend a tranquil night on a traditional junk boat.
Read more: Incredible India's UNESCO Gems: A Traveler's Delight
2. Hiking in Sapa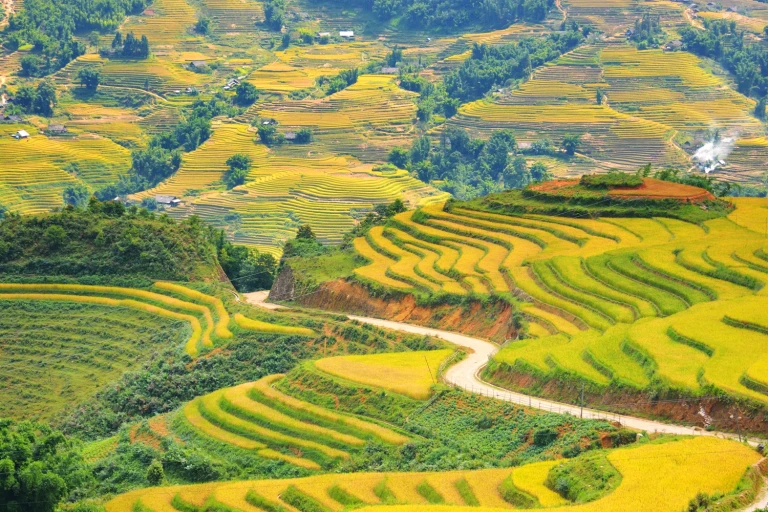 Hiking in Sapa
For nature enthusiasts and adventure seekers, Sapa in northern Vietnam is a paradise waiting to be explored. With terraced rice fields and lush green landscapes, Sapa offers numerous trekking routes, opportunities to interact with local ethnic communities, and breathtaking views of the Hoàng Liên Son mountain range.
3. Exploring the Cu Chi Tunnels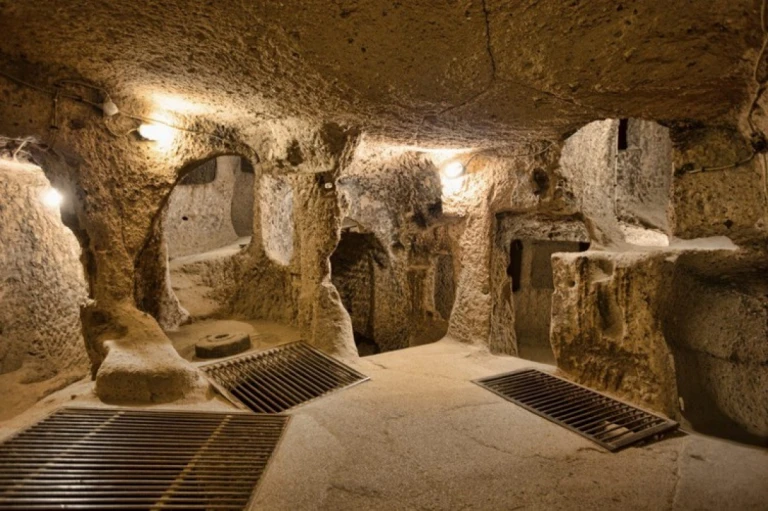 Cu Chi Tunnels
Discover Vietnam's rich history by visiting the Cu Chi Tunnels near Ho Chi Minh City. These underground tunnels served as a lifeline for the Viet Cong during the Vietnam War. In 2023, delve deeper into the past, explore the narrow tunnels, and learn about the ingenious guerrilla warfare tactics employed.
4. Cultural Immersion in Hoi An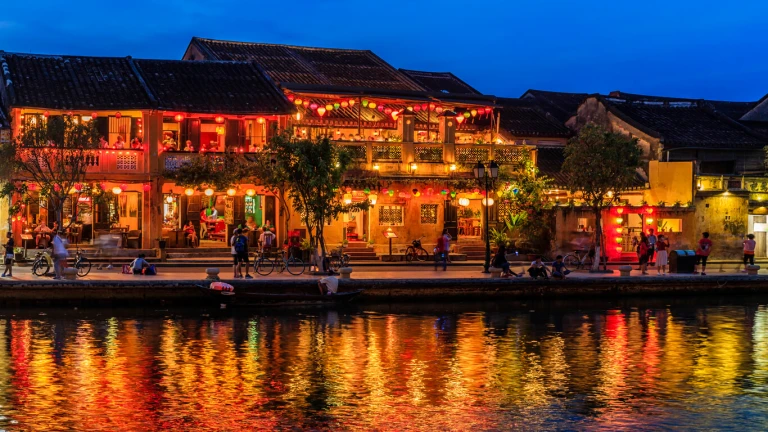 Hoi An
Hoi An's ancient town, a UNESCO-listed gem, boasts well-preserved architecture and enchanting lantern-lit streets. Immerse yourself in local culture through immersive experiences such as cooking classes, lantern-making workshops, and exploration of vibrant night markets.
5. Motorbike Adventures in Ha Giang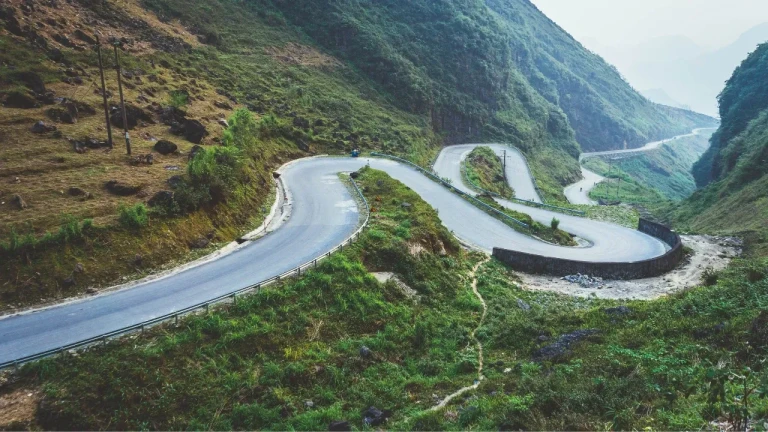 Ha Giang Loop
If you're an adrenaline junkie, brace yourself for an unforgettable motorbike adventure through Ha Giang Province's rugged terrain. Wind through the majestic Dong Van Karst Plateau, encounter ethnic hill tribes, and soak in breathtaking vistas that few tourists have the privilege to witness.
6. Cruising the Mekong Delta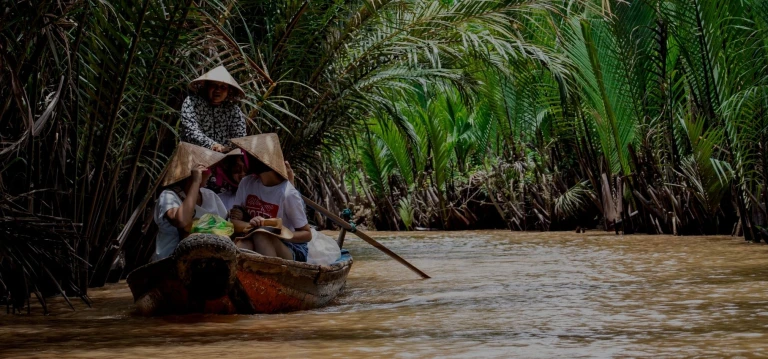 Cruising the Mekong Delta
Embark on a journey through the intricate waterways of the Mekong Delta. Visit vibrant floating markets, explore traditional villages, and gain deep insights into the unique cultures and communities flourishing along the Mekong River.
7. Relaxing in Phu Quoc
Phu Quoc
Phu Quoc Island epitomizes relaxation and rejuvenation. In 2023, relish pristine beaches, luxuriant forests, and opulent resorts. Savor the flavors of fresh seafood at local restaurants, surrender to revitalizing spa treatments, and surrender to the allure of this island paradise.
8. Trekking in Phong Nha-Ke Bang National Park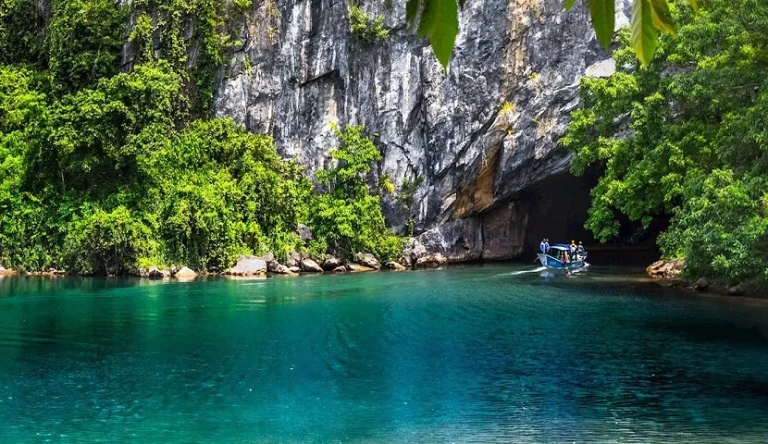 Phong Nha-Ke Bang National Park
Phong Nha-Ke Bang National Park, a UNESCO World Heritage site, is renowned for its stunning caves and karst formations. Embark on an adventurous trek to uncover hidden caves, including the world's largest cave, Son Doong, for a once-in-a-lifetime experience.
9. Cycling in the Mekong Delta
Cycling in the Mekong Delta
Discover the serene countryside of the Mekong Delta on two wheels. Pedal through picturesque landscapes, verdant rice paddies, and lush orchards. Engage with warm-hearted locals and savor delectable regional cuisine along your cycling journey.
10. Discovering History in Hue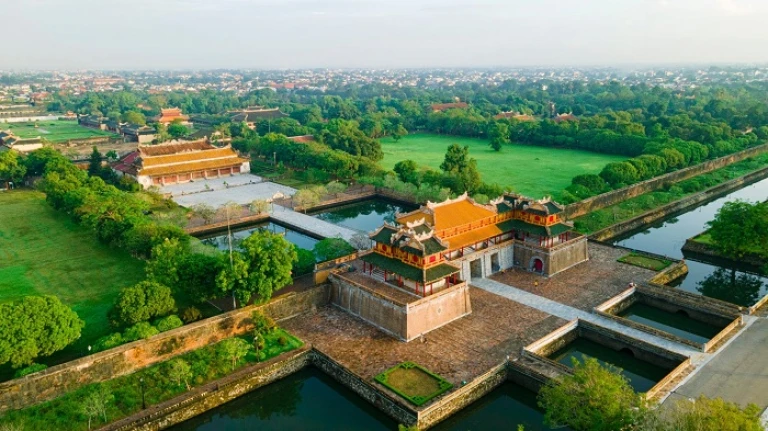 Imperial city of Hue
Last but not the least, conclude your Vietnam adventure by immersing yourself in history in Hue. Explore the regal imperial city, visit majestic pagodas, and pay homage at the ornate tombs of the Nguyen Dynasty emperors. Gain insight into Vietnam's royal heritage and its profound influence on the nation.
Read more: Adventures with Tripzilla