A Kerala man got a bit creative with his passport, turning it into a phone book. The man submitted his passport for renewal at a passport office in Kerala, where the officer was surprised to find that the last pages of the passport booklet had been used to write down phone numbers.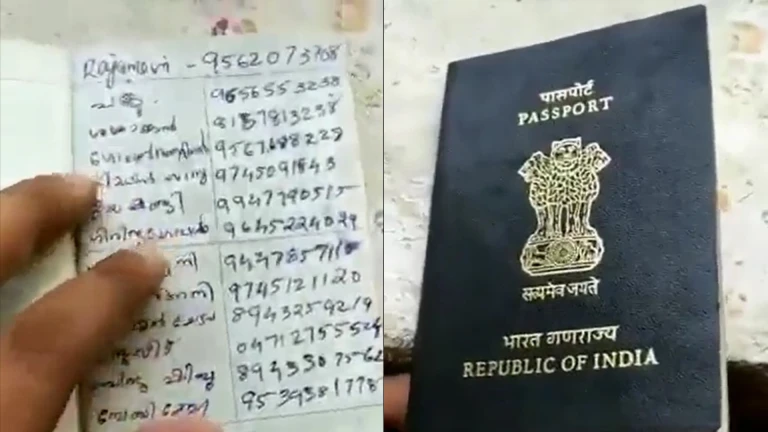 According to reports, the man's family members were using the passport as a telephone directory because they had run out of paper. The man was unaware that this was a punishable offense.
The passport officer issued a warning to the man and told him that he could have been fined or even jailed for misusing his passport. The officer also advised the man to get a new passport.
The incident has sparked a debate on social media, with some people criticizing the man for misusing his passport, while others have defended him, saying that he was simply trying to save paper. Netizens even pointed out that the passport was used to do a household budgeting and other work.
Also read: Get ready for Meghalaya's Grand Wangala: The 100 Drums Festival
Misusing a passport is a punishable offense!
Misusing a passport is a punishable offense under the Passports Act, 1967. The act states that anyone who tampers with a passport or uses it for any purpose other than for which it was issued can be fined up to Rs. 5,000 or jailed for up to two years, or both.
The incident is a reminder that passports are important government documents and should be treated with respect. People should be careful not to misuse their passports or tamper with them in any way.