Traveling overseas may be a stressful and expensive experience. To name a few, there are finances, bookings, and visa applications. However, if you hold an Indian passport, you may rejoice since it has been named the world's 85th out of 199 most powerful passports in 2023.
This ranking is based on the number of countries that Indian passport holders may travel to without a visa or with visa-on-arrival access, as calculated by the Henley Passport Index. It represents increased comfort and convenience for Indian travelers, making foreign travel more accessible than ever before. Over 60 countries provide free or on-arrival visas to Indian passport holders.
Pick a nation from the list below and take a vacation without needing a visa to save time and money.
Here are all the gorgeous nations to which Indian passport holders may travel without a visa:
Montserrat - Free visa valid for up to 6 months

Nepal - 150-day visa-free stay

Haiti - Visa-free entry for 90 days

Senegal - 90-day visa-free stay

Grenada - 90-day free visa

Dominica - 90-day visa-free stay

Suriname - 90-day visa-free entry

Madagascar - 30-day visa-free stay

Vanuatu - 30-day visa-free stay

Samoa - 60-day visa-free entry

Comoros - 45-day visa-free stay

Cook Islands - Free visa valid up to 30 days

Bhutan - No visa for 14 days.

Jamaica - 14-day visa-free stay

Hong Kong - 14-day visa-free stay
1. Montserrat -Free visa valid for up to 6 months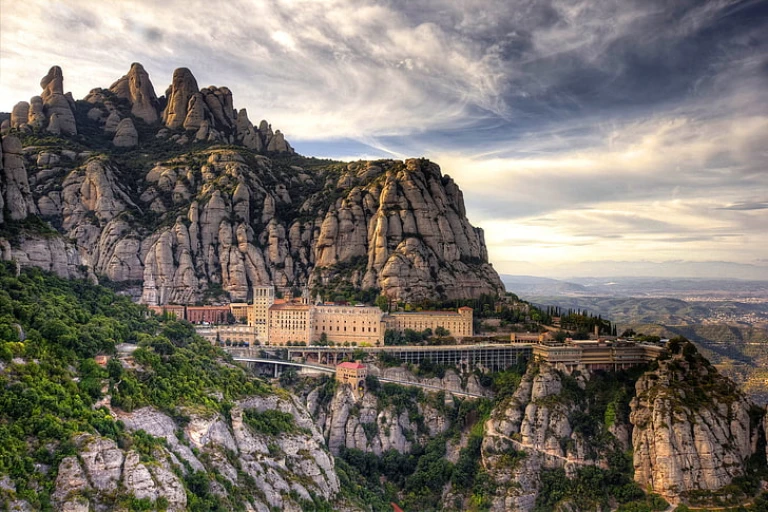 Montserrat, a British Overseas Territory in the Caribbean, is often referred to as "The Emerald Isle of the Caribbean" because of its likeness to Ireland and Irish origin.
It is the only completely constituted non-entirely sovereign member of both the Organization of Eastern Caribbean States and the Caribbean Community. Nestled on Montserrat Mountain, Montserrat is an important religious and historical landmark and a well-liked vacation spot for outdoor enthusiasts.
The monastery has grown to accommodate huge tourist groups thanks to its more than two million annual visitors. The monastery is reachable by a variety of means of transportation and has two museums, as well as shops, cafés, and guided tour services. It is the perfect spot for nature lovers because of the geology, greenery, and animals there.
2. Nepal - 150-day visa-free stay
Nepal, with its rich historical culture and stunning environment, is a perfect destination for anyone looking for real and enthralling experiences. It is a landlocked country located between India to the east, south, and west and the Tibet Autonomous Region of China to the north.
Nepal has 15 National and Wildlife Parks, including two UNESCO World Heritage Sites, and provides a variety of activities like hiking, mountaineering, rafting, elephant polo, and micro-light flights over the Himalayas.
The Asiatic rhinoceros and Royal Bengal Tiger may also be found in the nation, making it one of the few places on the planet to see them. Nepalese people are famed for their traditions and friendliness, which range from isolated mountain villages to medieval hill towns and the old Kathmandu Valley metropolis. Visitors may sample the distinct flavors of Nepalese cuisine or participate in one of the various festivals held throughout the year.
With the addition of more festivals than days of the year, Nepal offers a unique and authentic experience for those seeking a unique and unforgettable experience.
3. Haiti - Visa-free entry for 90 days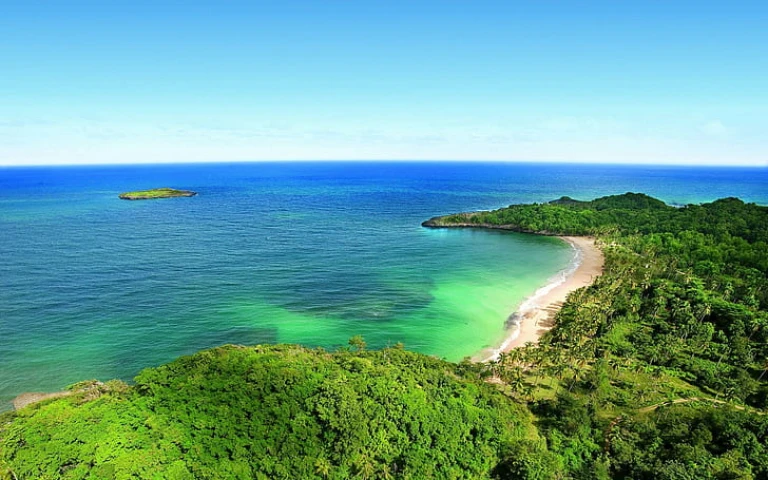 Haiti occupies the western one-third of the island of Hispaniola, between the Caribbean Sea and the North Atlantic Ocean. Haiti's sugar-sand beaches, exciting mountain hikes, and Vodou-tinged culture make it one of the region's most enticing corners.
Haiti is a wonderfully intriguing vacation, from the extravagant dance and street theater of the Jacmel Carnival and the enormous mountain castle of the Citadelle Henry to long-forgotten colonial outposts and quiet fishing beaches.
You'll discover it by venturing out and exploring, cramming aboard buses or sipping a refreshing drink at a pavement bar, studying Creole,e and paying attention to people as they share their own tales.
4. Senegal - 90-day visa-free stay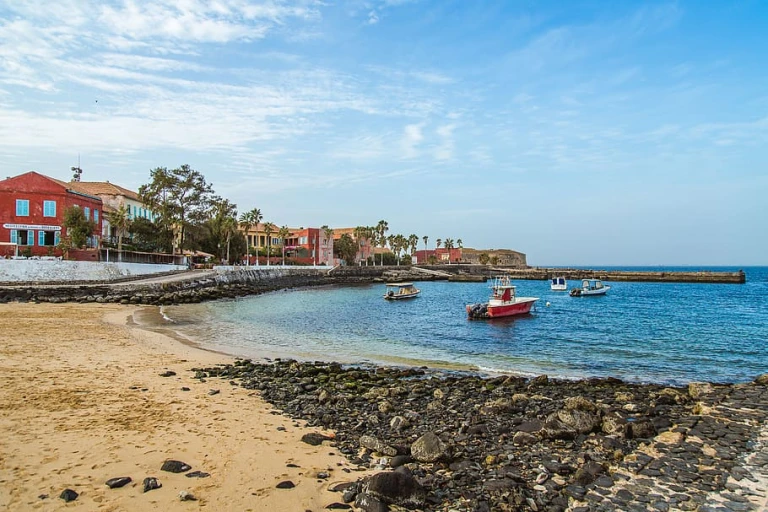 A nation in West Africa is called Senegal. It is the furthest western nation on the Old World's continental interior and was formerly a French colony. Anyone who is interested in discovering and learning about African culture should visit Senegal.
In this multicultural nation, visitors may encounter a wide variety of cultures and traditions. Despite not being on many travelers' to-visit lists, Senegal has a lot of sites and activities to offer.
The fact that Senegal is one of the top destinations in the world for fishing will be of interest to anglers. Since the Senegalese are renowned for their warmth and friendliness, guests may anticipate receiving the utmost respect.
5. Grenada - 90-day free visa

The island of Grenada is beautiful. The rainforest, which is surrounded by white-sand beaches and a hilly interior, is stunning when first viewed from the sea or the air.
There is a ton of outdoor recreation to be had here, from the thriving marine life, vibrant coral reefs, and buried shipwrecks underwater to the hiking trails, wildlife, and easily accessible waterfalls on land.
As you travel across the islands of Grenada, you'll constantly be reminded of the country's turbulent past by the plantation mansions that still stand and the colorful colonial homes that dot the slopes of the capital city of St. George's.
6. Dominica - 90-day visa-free stay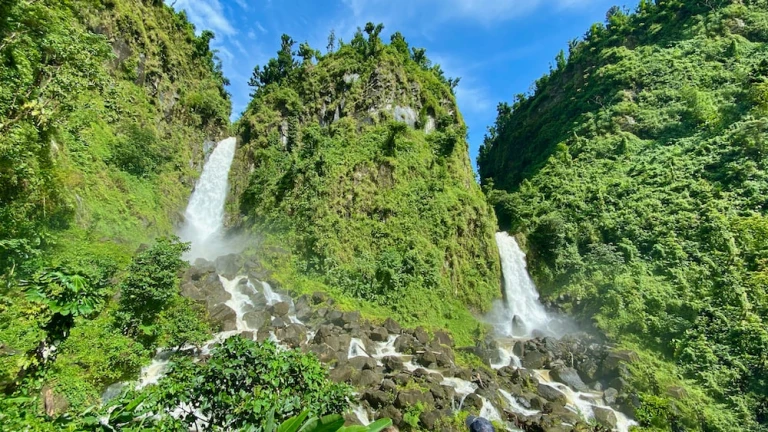 Dominica is the Caribbean's best-kept secret. Its towering mountains, lush green forests, and rushing rivers beg to be explored.Dominica attracts the adventurous eco-tourist who seeks authenticity while on vacation.
Furthermore, despite the island's primary port being deepened to handle large cruise ships, Dominica, more than any other island in the region, is staunch in its preservation and conservation of natural woods and animals. Indeed, the island is considered to be one of the most pristine and well-preserved places in the Western Hemisphere.
Dominica's unique natural features make it an ideal vacation for outdoor and environmental lovers, as well as photographers, while the island should be avoided by people who are extremely sensitive to walking.
7. Suriname - 90-day visa-free entry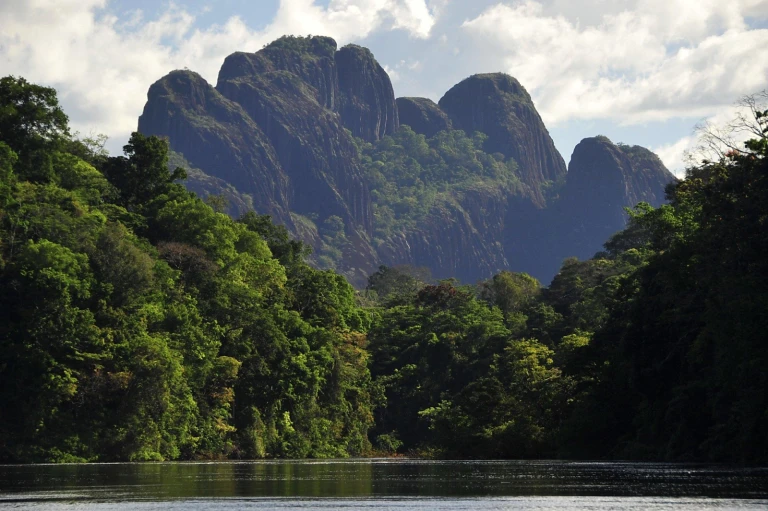 Suriname, one of the three Guianas, was originally known as Dutch Guiana and is located between (formerly British) Guyana to the west and French Guiana to the east.
Despite their varied personalities, all three nations share the same geography: the nearly impassable Amazon rainforest. Except for a few Maroon communities (people descended from escaped African slaves) and indigenous Amerindian towns, Suriname's interior is almost deserted, and getting anywhere requires a difficult combination of road and canoe transit.
Suriname's interior is a sanctuary for ecotourism aficionados due to its distant and unspoiled environment. Exploring this enormous jungle allows visitors to see rare species, and spectacular waterfalls, and become immersed in the rich cultural legacy of the Maroon and Amerindian people.
However, due to the challenging transportation options, visitors must be prepared for an adventurous journey off the beaten path.
8. Madagascar - 30-day visa-free stay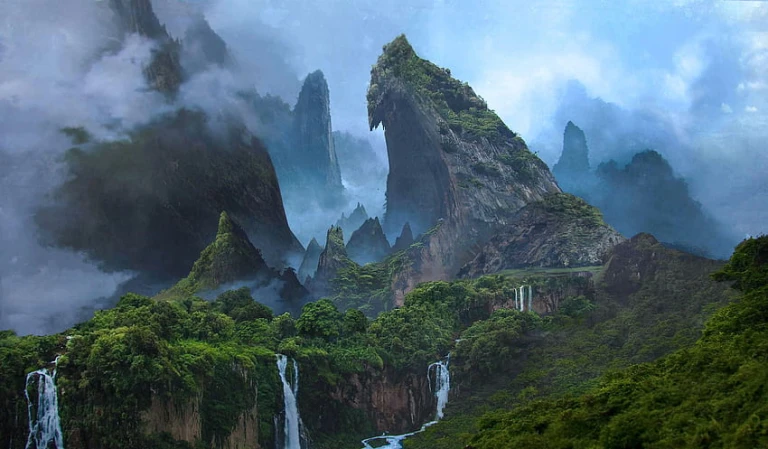 Off the coast of southeast Africa sits the island country of Madagascar, sometimes referred to as the Republic of Madagascar. Madagascar is a haven for nature enthusiasts, with lemurs, baobabs, rainforests, deserts, hiking, and diving.
Seeking uncommon and diverse outdoor experiences. The landscape on the island is diverse, with broad canyons and gorges, enormous waterfalls, and other natural wonders. One day you may be in a lush forest, the next on a parched plain, and the day after that on a lovely beach. The scenery at this location is unique.
9. Vanuatu - 30-day visa-free stay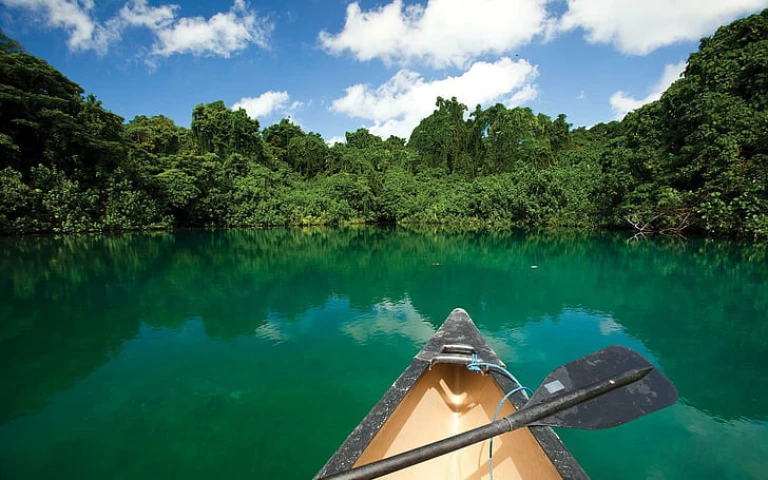 The 83 islands of Vanuatu in the Pacific Ocean are home to breathtaking tropical scenery, dense rainforests, top-notch diving, an abundance of fish, and friendly locals. Vanuatu is a popular destination for New Zealanders due to its convenient travel times and connections.
Beyond cruise ship ports and glitzy resorts, Vanuatu offers a unique journey with deserted beaches, old culture, rocky islands, and world-class diving.
10. Samoa - 60-day visa-free entry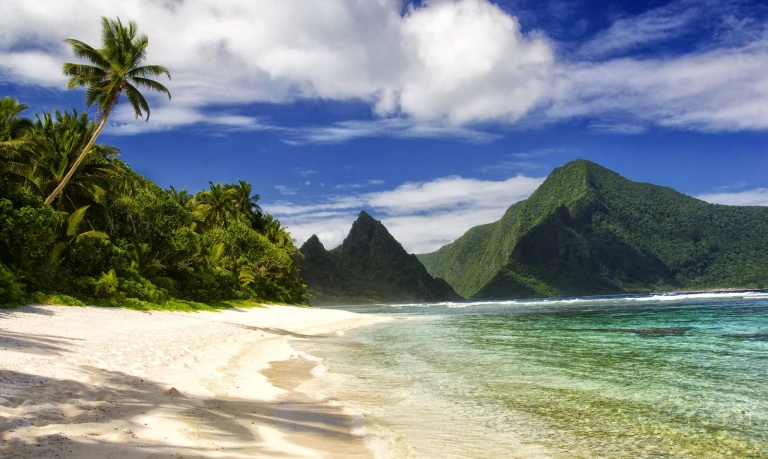 Samoa is a land where pigs run wild and everyone waves to you as you pass. It is a nation full of friendly people, beautiful beaches, and breathtaking waterfalls. Follow this Samoa travel guide to discover the South Pacific's first sovereign nation and the origin of the tatau (tattoo). Samoa is made up of two big islands, Upolu and Savaii, both of which are rich in tourist attractions.
Samoans are big, not just in physique but also in heart. The meal is delicious and ample! The To-Sua Ocean Trench is one of the most fascinating natural land formations on the planet. Samoa is our favorite South Pacific country for these and many other reasons.
11. Comoros - 45-day visa-free stay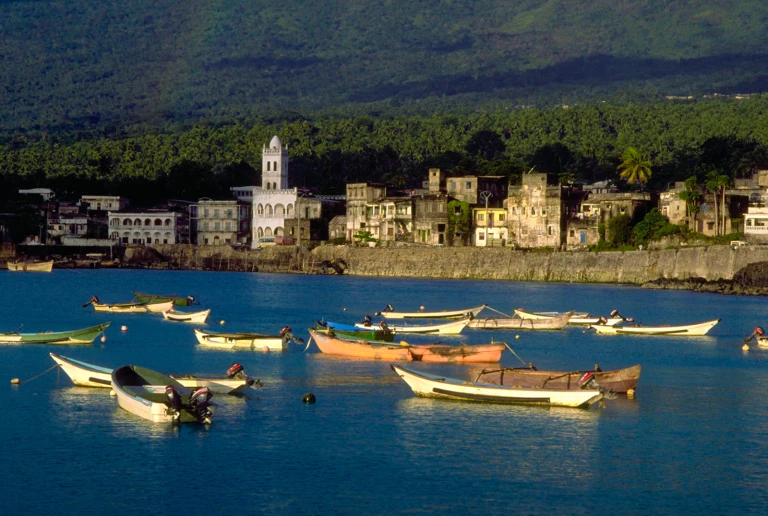 The Comoros Islands are located in the Indian Ocean between Madagascar and Mozambique. The archipelago shows that these islands are volcanic in nature. It is a tranquil, pleasant, and pure destination for travelers.
There are four primary islands, each of which provides a distinct experience as you explore. The Grand Comore has the biggest volcano. Mt. Karthala, which recently erupted, is the name of this volcano. The other islands are ideal for adventure activities such as trekking, mountaineering, and all forms of water sports. The islands differ from typical tropical vacation locations in that alcohol is not available.
The capital city has a lot to offer nature and history buffs. All of the seashores and monuments are a paradise with marine wonders and other natural marvels.
12. Cook Islands - Free visa valid up to 30 days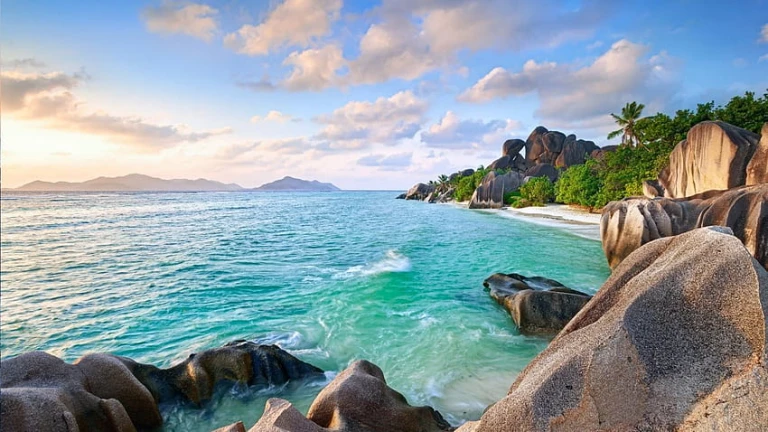 In the Pacific Ocean's 2 million square kilometers, there are 15 islands together known as the Cook Islands. Although the islands bear Captain James Cook's name, a British explorer from the 18th century, Polynesians have lived there since at least 1000 BCE. The seas in this tropical paradise are crystal clean and ideal for swimming, snorkeling, diving, and kayaking.
There are several resorts in the area if you want to spend out and unwind, but you can also go off the beaten path and visit some of the more isolated islands to go hiking and take in the breathtaking natural scenery.
13. Bhutan - No visa for 14 days.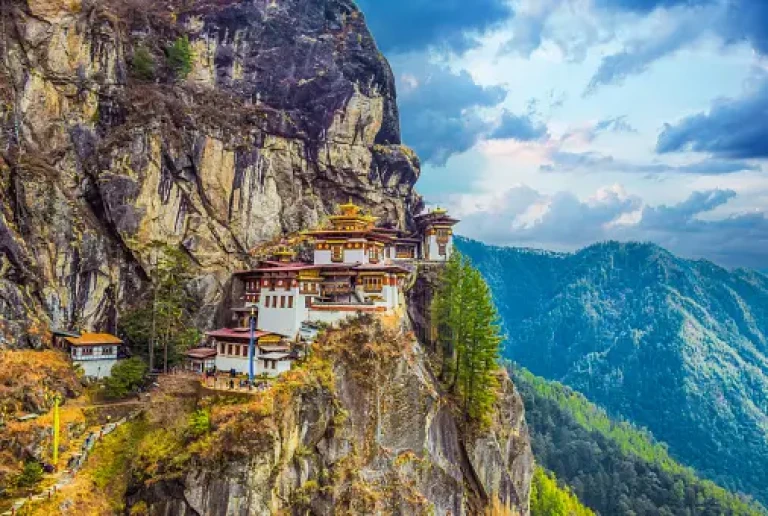 Bhutan, a Buddhist kingdom at the eastern border of the Himalayas, is well-known for its monasteries, forts, or dzongs, as well as for its stunning landscapes, which range from subtropical plains to craggy highlands and valleys.
Peaks like the 7,326-meter Jomolhari in the High Himalayas are well-liked hiking locations. The Tiger's Nest monastery, also known as Paro Taktsang, is perched above cliffs above the Paro Valley's dense forest.
Bhutan is a fascinating destination for both spiritual searchers and culture lovers due to its rich cultural legacy and its close ties to Buddhism.
The well-preserved monasteries and fortifications that dot the nation's gorgeous landscapes are evidence of the nation's dedication to maintaining its distinctive character.
Bhutan provides travelers looking for adventure and enlightenment with a genuinely immersed experience thanks to its breathtaking natural beauty and spiritual importance.
14. Jamaica - visa-free stay for 14 days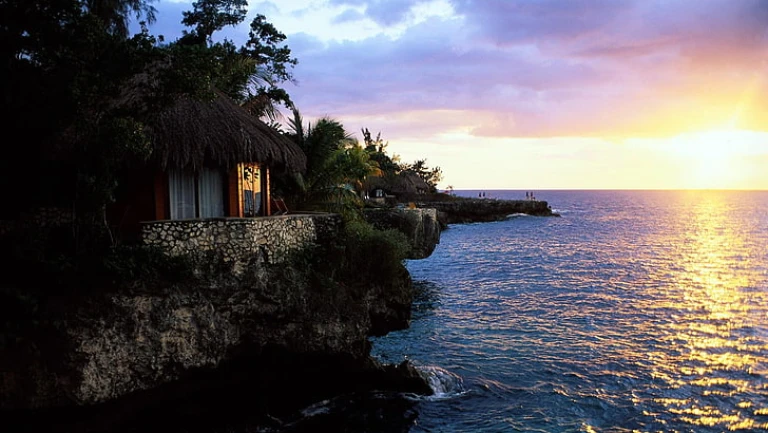 Jamaica is a nation with its unique musical style and rhythm. It is a really lovely island with sandy beaches, coral gardens, and clear, flowing water that is surrounded by several natural wonders.
The flora and beauty of this region have set it apart from other tourist destinations, despite the fact that its culture is the hardest for outsiders to comprehend.
The big sea waves and appealing beaches in Jamaica provide fantastic scuba diving and snorkeling possibilities. This little location has musical origins that will transport you to West African traditional melodies.
It's a location where you may recreate the ancient pirate town, take in reggae music, and sample the local cuisine. Jamaican culture offers a rich and diverse experience that truly captures the essence of the Caribbean.
15. Hong Kong - 14-day visa-free stay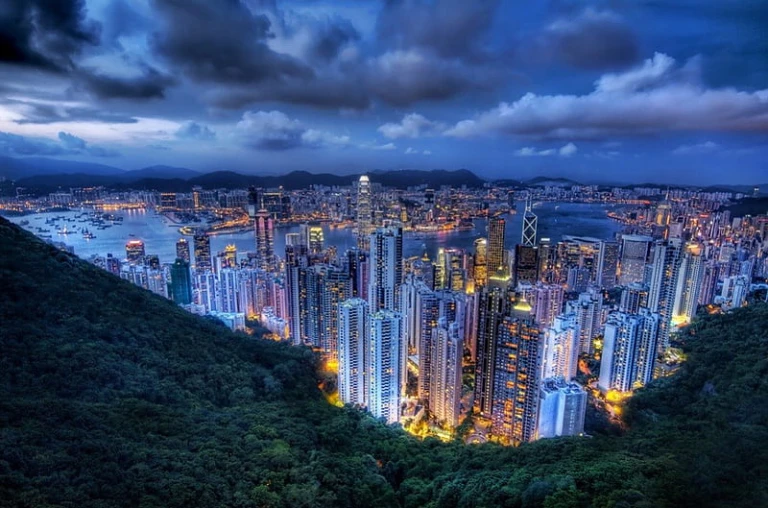 One of the world's most intriguing cities is Hong Kong. Nothing compares to a trip to Hong Kong. The city is enjoyable to all five senses.
There is so much to do in this city, from the historical street markets and stunning temples to the bustling avenues lined with skyscrapers and the countless dining and drinking options.
Hong Kong is a must-visit destination because of its thriving nightlife and thriving entertainment industry. The city's diverse cultural past and blending of Eastern and Western elements also contribute to its distinctive atmosphere, which draws tourists from all over the world.
In Conclusion
For Indian passport holders, the world has opened up with a host of beautiful destinations offering visa-free or visa-on-arrival access. From the lush landscapes of Nepal with its rich cultural heritage to the Caribbean charm of Montserrat, there's something for every traveler. Haiti's vibrant culture, Senegal's warm hospitality, and Grenada's breathtaking rainforests beckon exploration.
Dominica's pristine natural wonders, Suriname's ecotourism treasures, and Madagascar's unique biodiversity promise unforgettable experiences. Vanuatu's Pacific islands, Samoa's warm-hearted locals, and Comoros' tranquil beauty offer escapes to remember.
Lastly, the Cook Islands' crystal-clear seas, Bhutan's spiritual depth, and Jamaica's rhythmic charm each present their own special allure. Hong Kong, with its dynamic blend of cultures, rounds off this diverse list of visa-free gems, making international travel from India more accessible and exciting than ever before.
Also read: Visa-Free Travel Destinations for Indian Citizens in 2023