Our planet is home to some incredibly surreal destinations that seem to be plucked straight out of a fantasy world. These places, with their unique landscapes and intriguing histories, capture the imagination and invite exploration.
From ethereal natural formations to historically rich sites, here are 15 of the most surreal places on Earth to add to your travel bucket list.
1. Salar de Uyuni, Bolivia, South America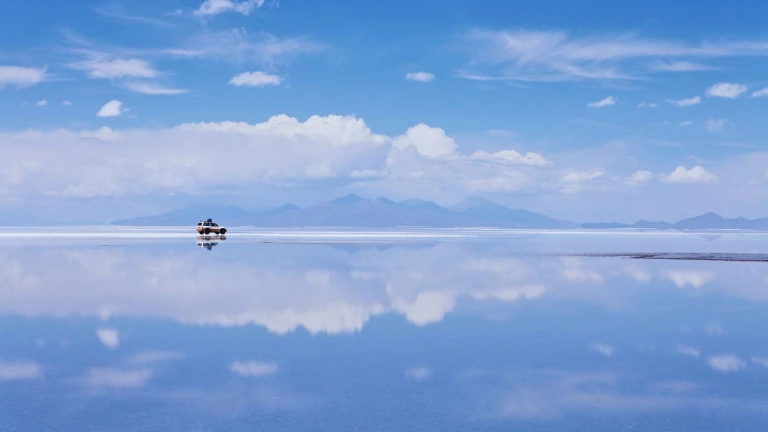 "Salar de Uyuni in Bolivia, the world's largest salt flat, is a marvel formed from prehistoric lakes. This expansive, mirror-like surface reflects the sky, creating an ethereal experience that blurs the line between sky and ground, especially after rain. Its vast, white landscape provides surreal photo opportunities and is a testament to nature's artistic prowess."
Best Time to Visit: April to November for dry, salt desert conditions; December to March for the mirror effect due to seasonal flooding.
2. Antelope Canyon, Arizona, USA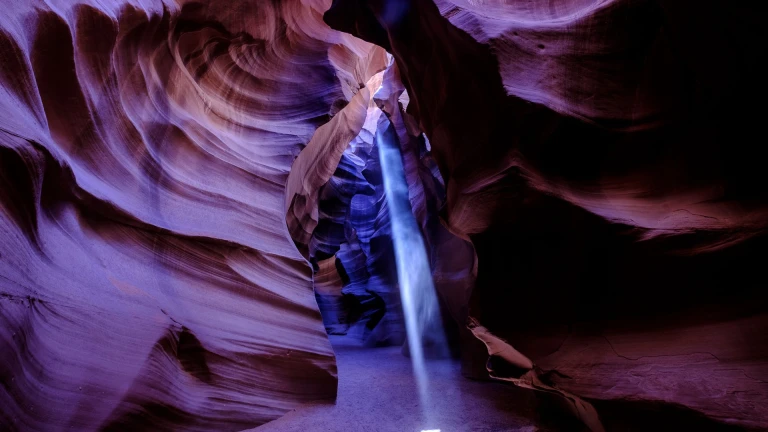 "Antelope Canyon in the USA, a mesmerizing slot canyon, is famous for its wave-like structure and the light beams that shine down in the narrow corridors. Formed by the erosion of Navajo Sandstone due to flooding, the canyon's curving walls display a range of colors and textures, making it a photographer's paradise and a unique geological wonder."
Best Time to Visit: Late spring to early fall, with peak light beam activity around midday in summer months.
3. Zhangjiajie National Forest Park, China

"China's Zhangjiajie National Forest Park, known for its towering pillar-like rock formations, inspired the floating mountains in 'Avatar'. This UNESCO World Heritage site features the world's longest and highest glass bridge, offering breathtaking views of the surrounding landscape, a true testament to the surreal beauty of nature."
Best Time to Visit: April to June and September to November for pleasant weather and fewer crowds.
4. Lake Retba, Senegal, West Africa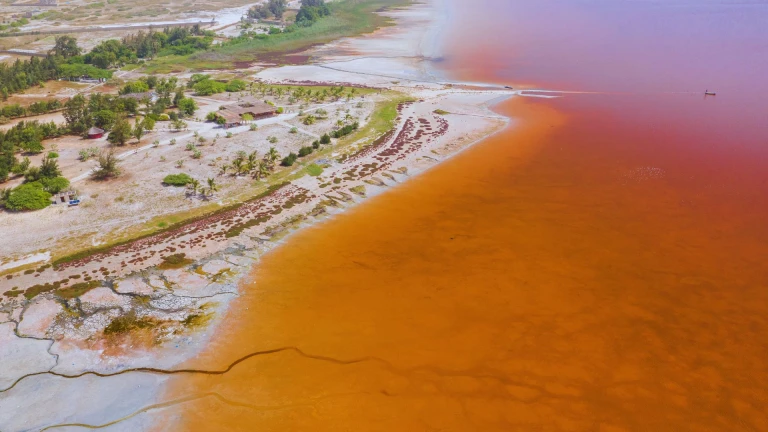 "Lake Retba, or 'Lac Rose', in Senegal, is distinguished by its unique pink waters, caused by Dunaliella salina algae. The lake's vibrant color, particularly visible during the dry season, along with its high salt content, makes it a surreal and picturesque natural phenomenon, drawing visitors from around the world."
Best Time to Visit: November to June, during the dry season, when the lake's pink color is most vivid.
5. Cappadocia, Turkey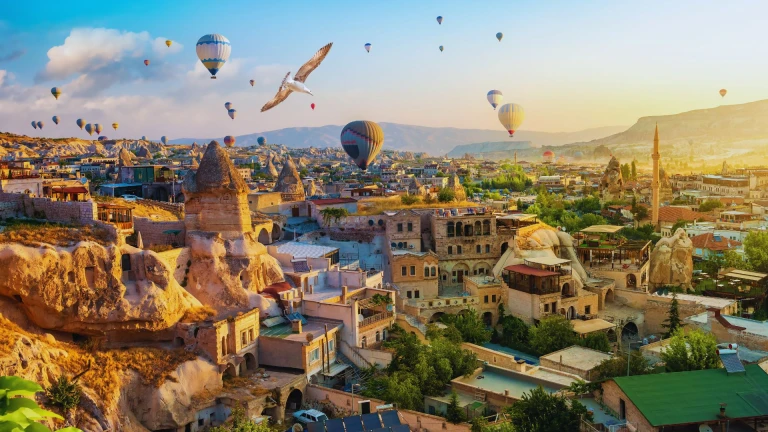 "Cappadocia in Turkey is a landscape straight out of a fairy tale, with its unique rock formations and hot air balloon-filled skies. Historically significant as an early Christian sanctuary, the region is dotted with 'fairy chimneys', underground cities, and cave churches, offering a magical blend of history and natural wonders."
Best Time to Visit: April to June and September to November for mild weather and ideal conditions for hot air ballooning.
6. Northern Lights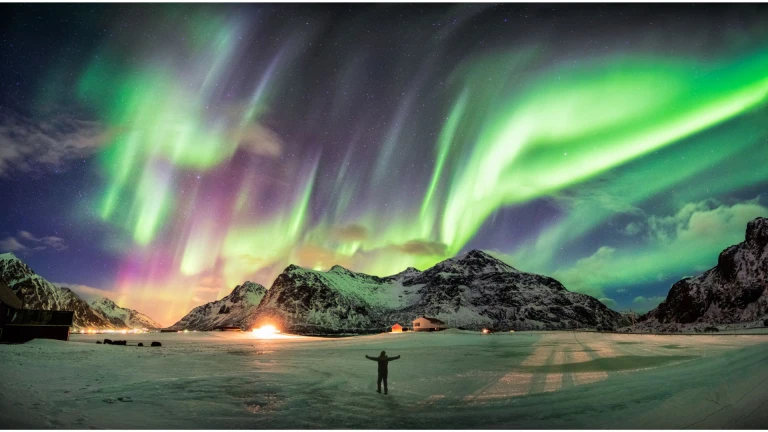 "The Northern Lights, or Aurora Borealis, are a spectacular natural phenomenon predominantly seen in high-latitude regions. This stunning light display has captivated humans for centuries, featuring in numerous folklore and legends, and can best be witnessed in places like Norway, Iceland, and Canada.
Best Time to Visit: Late September to early April, when nights are longest. Peak activity typically occurs from December to February.
7. Pamukkale, Turkey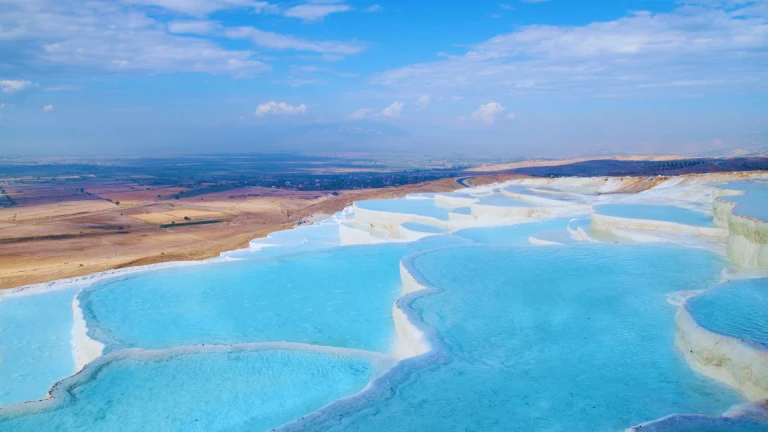 "Pamukkale in Turkey, known for its cascading white thermal terraces, is a natural wonder with a rich history as a thermal spa since the second century BC. Above these terraces lie the ruins of the ancient city of Hierapolis, offering a unique combination of natural beauty and archaeological significance."
Best Time to Visit: April to October for warm weather, though the site is open yearround.
8. Socotra, Yemen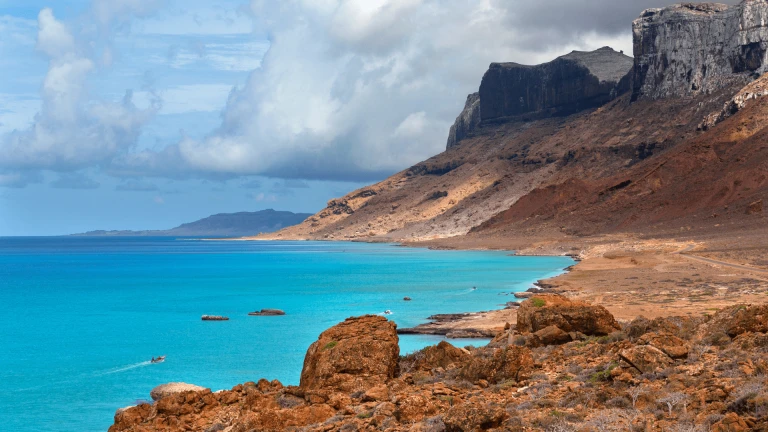 "Socotra Island in Yemen is a biodiversity hotspot, home to unique flora and fauna. Isolated for millions of years, its distinct landscape is characterized by the Dragon's Blood Tree and other endemic species, making it a living museum of natural history and a surreal, almost alien-like destination."
Best Time to Visit: October to April, avoiding the monsoon season and extreme summer heat.
9. Waitomo Glowworm Caves, New Zealand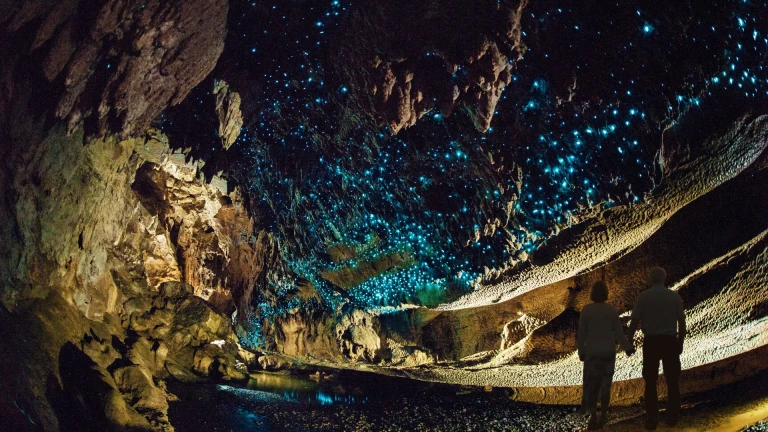 "New Zealand's Waitomo Glowworm Caves are a magical subterranean experience, illuminated by the glow of Arachnocampa luminosa, a species of glowworm found exclusively in this region. These caves, known to the local Māori people for centuries, offer an enchanting boat ride through a starry underground universe."
Best Time to Visit: Yearround, as the caves maintain a consistent environment. However, the glowworms are often most luminous during and after rain.
10. Mount Roraima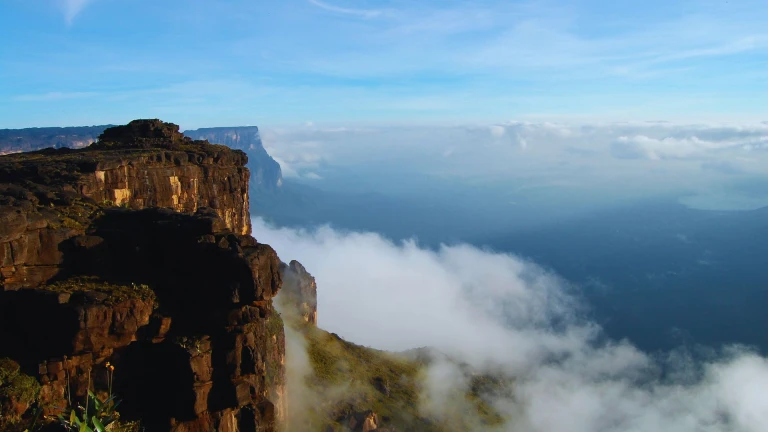 "Mount Roraima, a tri-border natural wonder between Venezuela, Brazil, and Guyana, is one of Earth's oldest geological formations. Its flat tabletop and unique ecosystem, housing several endemic species, are believed to have inspired Sir Arthur Conan Doyle's 'Lost World', making it a trekker's dream and a biodiversity treasure."
Best Time to Visit: The dry season from December to April, for more manageable hiking conditions and clearer views.
11. The Door to Hell, Turkmenistan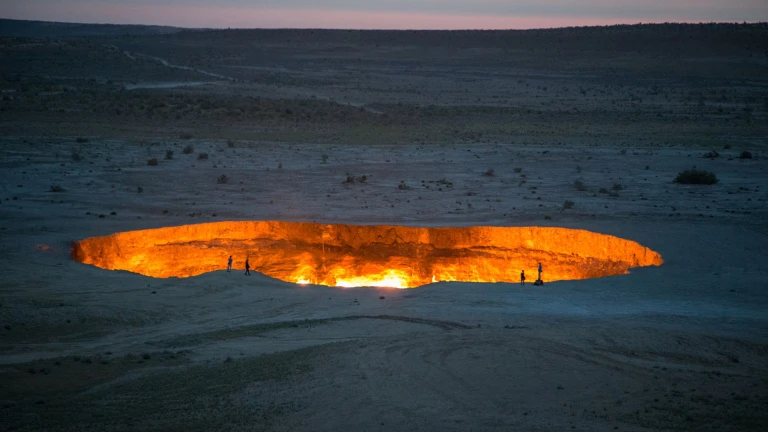 "The Door to Hell in Turkmenistan, a natural gas field turned fiery pit, has been burning continuously since 1971. This blazing crater, set alight to prevent methane gas spread, offers an otherworldly sight, particularly at night, resembling a gateway to another dimension."
Best Time to Visit: Spring (April to June) and autumn (September to November) for the most comfortable climate.
12. Sossusvlei, Namibia, Southern Africa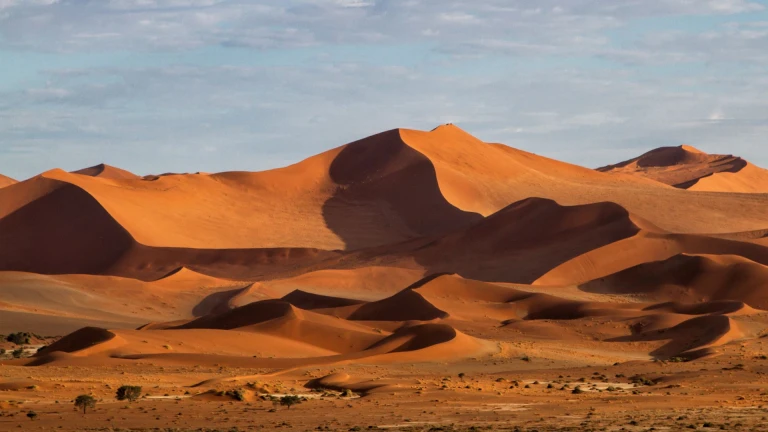 "Sossusvlei in Namibia is a stunning desert landscape, famous for its towering red dunes and the white salt pan of Deadvlei, dotted with ancient, dead camelthorn trees. Among the highest dunes in the world, this surreal and stark landscape offers an extraordinary contrast of colors and textures."
Best Time to Visit: May to October, during the cooler winter months for more comfortable exploration.
13. Wulingyuan Scenic Area, China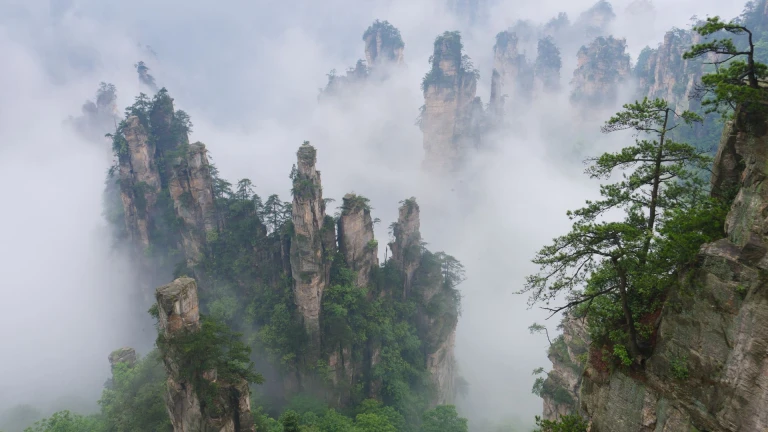 "The Wulingyuan Scenic Area in China boasts thousands of sandstone pillars and peaks, ravines, and natural bridges. This UNESCO World Heritage Site, with its rich subtropical flora and fauna, presents a stunning tapestry of natural beauty, resembling a painting come to life."
Best Time to Visit: April to June for spring foliage and September to November for autumn colors.
14. The Great Blue Hole, Belize

"The Great Blue Hole in Belize is a giant marine sinkhole
and a diver's paradise. Formed as a limestone cave system during the last ice age, this underwater wonder, renowned for its circular shape and crystal-clear waters, invites exploration into its unique geological formations and diverse marine life."
Best Time to Visit: April to June for the best diving conditions and clearer waters.
15. Fairy Pools, Isle of Skye, Scotland

"The Fairy Pools on the Isle of Skye, Scotland, are a series of crystal-clear blue pools on the River Brittle. These natural pools are steeped in local folklore and attract visitors for their serene beauty. They are popular for wild swimming and photography, offering a tranquil experience in a landscape that seems to belong to a mythical world."
Best Time to Visit: Late spring to early autumn, with May and June offering the best chances for dry weather.
Also Read: Is it Safe to Travel Iceland? Things to know before traveling to Iceland
These 15 surreal places around the world are not just destinations; they are experiences that defy the ordinary. Each location offers a glimpse into the Earth's diverse and extraordinary landscapes, from natural phenomena to ancient sites steeped in history. Whether you seek adventure, tranquillity, or simply awe-inspiring beauty, these spots promise to leave you enchanted.