November is the perfect time for Indians to embark on international adventures. With pleasant weather, fewer crowds, and a world of destinations to choose from, it's an ideal month for exploring new horizons.
Let's look at a few of the best options to visit this November.
Exotic Escapades in Bali, Indonesia

Bali is an Indonesian island known for its exotic charm and natural beauty. The island offers a unique blend of culture, stunning beaches, and a tropical paradise.
Must See Attractions: Ancient temples like Uluwatu, the vibrant cultural hub of Ubud, and the rice terraces of Tegallalang.

Beach Bliss: Bali is renowned for its pristine beaches, such as Kuta, Seminyak, and Nusa Dua, where you can relax, surf, or enjoy vibrant beachside nightlife.

 Water Adventures: The island is a hotspot for water sports like snorkelling, scuba diving, and surfing, with colourful coral reefs and marine life.

 Balinese Cuisine: Explore the local culinary scene with traditional dishes like Nasi Goreng (fried rice), Mie Goreng (fried noodles), and satay. Don't forget to try Balinese coffee and tropical fruit juices.
Enchanting Adventures in Kyoto, Japan
 Kyoto, Japan, is a city known for its blend of history and natural beauty, making it a perfect November destination. The city's historical charm is amplified by the stunning fall foliage during November, creating a magical atmosphere.

Must Visit Places: Kyoto is famous for its temples like Kinkakuji (Golden Pavilion) and Kiyomizudera, as well as beautiful gardens like Arashiyama Bamboo Forest.

Cultural Experiences: Embrace Japanese culture by partaking in traditional tea ceremonies, exploring the geisha districts, and attending autumn festivals.

 Kaiseki Cuisine: Don't miss out on Kaiseki dining, a traditional multi-course Japanese meal, and savour local delicacies like matcha tea and fresh sushi.
European Delights in Prague, Czech Republic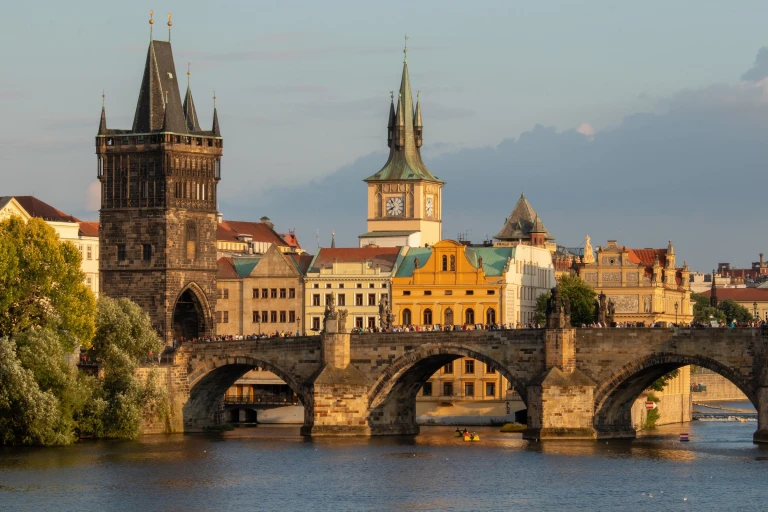 Prague, the capital of the Czech Republic, is a European gem with its fairytale-like architecture and rich history. November in Prague offers a unique charm with its festive atmosphere and smaller crowds.

Historical Landmarks: Explore iconic landmarks like Prague Castle, Charles Bridge, and the Old Town Square, each steeped in history and architectural splendour.

 Czech Cuisine: Indulge in hearty Czech cuisine with dishes like goulash, trdelník (pastry), and pilsner beer at local pubs.
Romantic Getaway to Santorini, Greece

 Santorini, Greece, is a romantic paradise with its breathtaking sunsets and stunning landscapes. The island's charm is amplified by pleasant November weather and fewer tourists.
Sightseeing: Marvel at the iconic blue domed churches of Oia, relax on unique volcanic beaches, and visit ancient ruins like Akrotiri.

 Culinary Experiences: Savor Greek cuisine with dishes like moussaka, souvlaki, and baklava while enjoying locally produced wines.
Adventure in Queenstown, New Zealand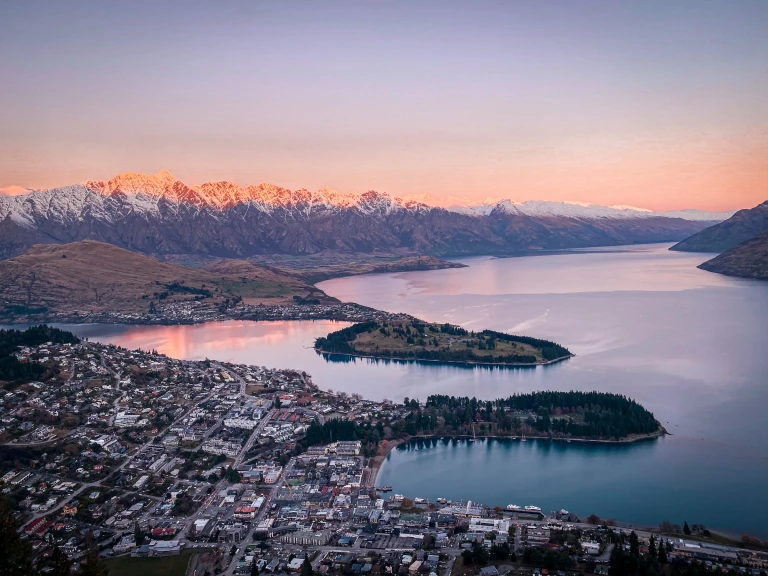 Queenstown, New Zealand, is an adventure playground surrounded by stunning natural beauty. November offers great weather for outdoor activities, making it an adventure lover's dream.
Adventure Opportunities: Engage in thrilling activities such as bungee jumping, skydiving, jet boating, and hiking in the nearby Fiordland National Park. The park is a UNESCO World Heritage Area and is known for its wilderness.

 Local Delights: Experience New Zealand's culinary scene with fresh seafood, lamb dishes, and delightful Maori-inspired cuisine.
Cultural Immersion in Cairo, Egypt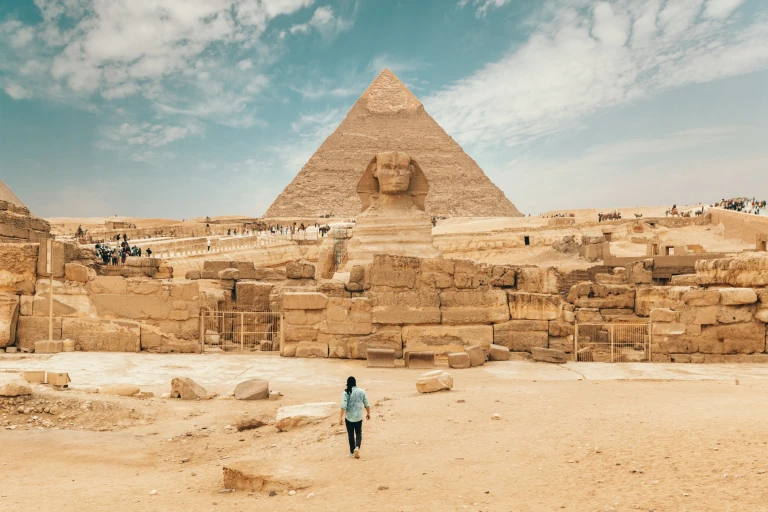 Cairo, Egypt, is a city steeped in history and culture, offering comfortable November temperatures. The city is home to iconic landmarks like the Pyramids of Giza and the Sphinx, best enjoyed without the scorching heat of summer.

Historical Sites: Explore ancient wonders, visit the Egyptian Museum, and take a cruise along the Nile River.

Egyptian Cuisine: Sample local dishes like koshari, falafel, and shawarma, and enjoy aromatic Egyptian coffee.
Wildlife Safari in Kenya

 Kenya is a top choice for wildlife enthusiasts in November due to the spectacular great migration. Witness one of nature's most incredible events as millions of wildebeest and zebras migrate across the savannah.
Safari Adventures: Explore renowned national parks like Maasai Mara, Amboseli, and Tsavo for exceptional wildlife sightings, including the Big Five.

 Local Flavors: Taste Kenyan cuisine with dishes like nyama choma (grilled meat) and ugali (staple food), and savour tropical fruits.
Beach Bliss in Maldives

 The Maldives, an island paradise in the Indian Ocean, offers idyllic beaches and sunny weather in November. It's a dream destination for beach lovers, honeymooners, and water sports enthusiasts.
Overwater Bungalows: Stay in luxurious overwater bungalows, indulge in spa treatments, and snorkel in crystal-clear waters.

Maldivian Cuisine: Relish seafood specialties, coconut-based dishes, and exotic fruits while enjoying the stunning ocean views.
Historical Exploration in Rome, Italy

 Rome, Italy's capital, offers a rich tapestry of history, art, and architecture, with pleasant November temperatures. The city's historical sites are best explored without the summer crowds and heat.
Historical Sites: Visit iconic landmarks like the Colosseum, Roman Forum, and Vatican City, home to St. Peter's Basilica and the Sistine Chapel.

 Italian Cuisine: Delight in Italian culinary classics such as pasta carbonara, pizza margherita, and rich gelato.
Relaxation in Seychelles

 Seychelles, an Indian Ocean paradise, promises serene beaches and a tropical getaway in November. It's an ideal spot for relaxation and rejuvenation.
Beach Retreats: Choose from luxurious beachfront resorts, go snorkelling or diving in coral reefs, and unwind on pristine beaches.

Creole Cuisine: Enjoy Creole flavours with dishes like fish curry, coconut-infused recipes, and tropical fruit salads.
That's it for now! Bon Voyage! Wishing you a Happy Travel. Go make some Good Memories!!