Picture this: You're watching a Korean drama where the main characters are walking along Seoul's vibrant streets. It's a cold winter night. They enter a pocha (a local bar with food) where they gorge on sizzling hot plates of samgyeopsal (barbecued pork belly), accompanied by shots of soju. You think to yourself: Ah, if only I could hop on a flight to South Korea right now. Well, what if I told you that you might be able to experience that in a Koreatown in Southeast Asia?
What is a Koreatown?
A Koreatown is a pocket of a city where the population is dominated by Koreans. Characterised by numerous Korean eateries, markets, bright lights and music, a Koreatown makes you feel like you're right in the heart of Seoul. Southeast Asia is home to five different Koreatowns, and each one is unique in their very own way!
1. Singapore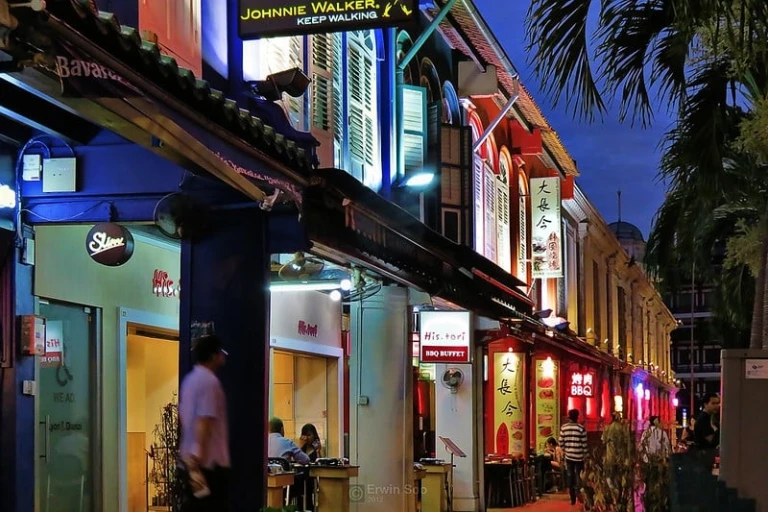 Image credit: Irwin Soo
In Singapore, the Tanjong Pagar area is known to locals as a mini Koreatown due to the abundance of Korean-themed shops and eateries located there. The lines of picturesque historical shophouses are home to some of the best authentic Korean barbecue and fried chicken restaurants in the country. Don't be surprised to find snaking queues forming outside these joints in the evenings.
Apart from Korean cuisine, you will also find Korean supermarkets run by ahjummas where you will be able to stock up on affordable Korean snacks and groceries. The area is a hot favourite amongst both tourists and locals!
2. Bangkok, Thailand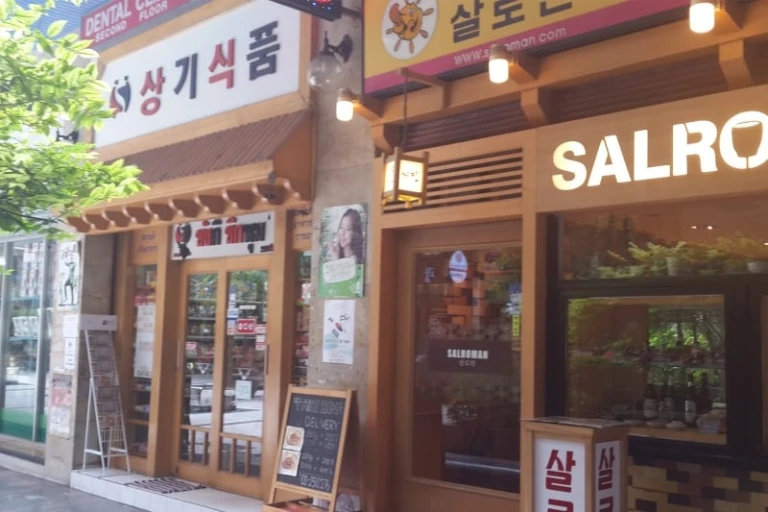 Image credit: Novotel Bangkok Official Website
The Sukhumvit Plaza in Bangkok is a 20-year-old arcade building that is also one of Bangkok's busiest shopping districts. There is no end to the numerous Korean food joints in the plaza, where shop fronts are often decorated with neon Hangul signboards. After enjoying the tasty offerings from the various Korean cafes and restaurants available, burn off some calories by doing some shopping!
The three-storey building also has shops that sell an array of Korean products and accessories. P.S. If you're a huge K-Pop fan, you might just catch a glimpse of your favourite K-Pop idols on the huge LED screen situated in the centre of the plaza!
3. Kuala Lumpur, Malaysia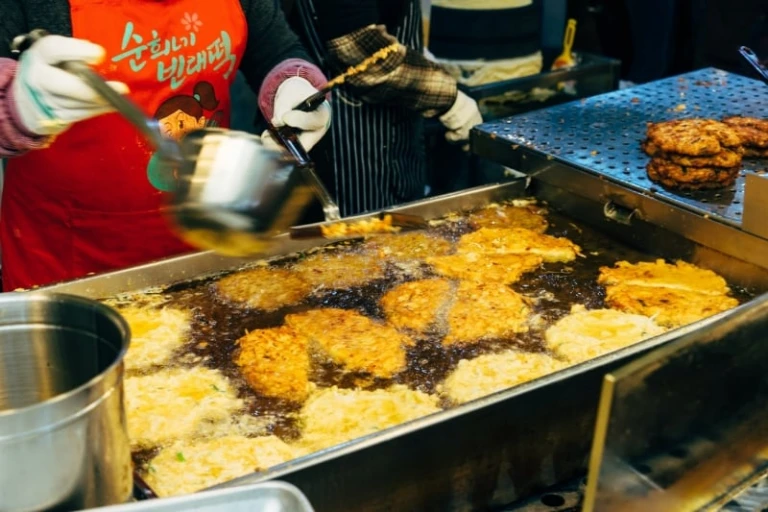 Image credit: Markus Winkler
A short distance away from the famous Petronas Twin Towers, the Ampang district in Kuala Lumpur also houses the largest community of Korean expatriates in Malaysia. Driving around the area, you can easily spot Korean restaurants, marts, and even hair salons. There is also a 4,000 square foot Korean ministry church in the area! Referred to as "Little Korea", Ampang is definitely an area worth visiting if you're longing for a taste of Korea.
4. Manila, Philippines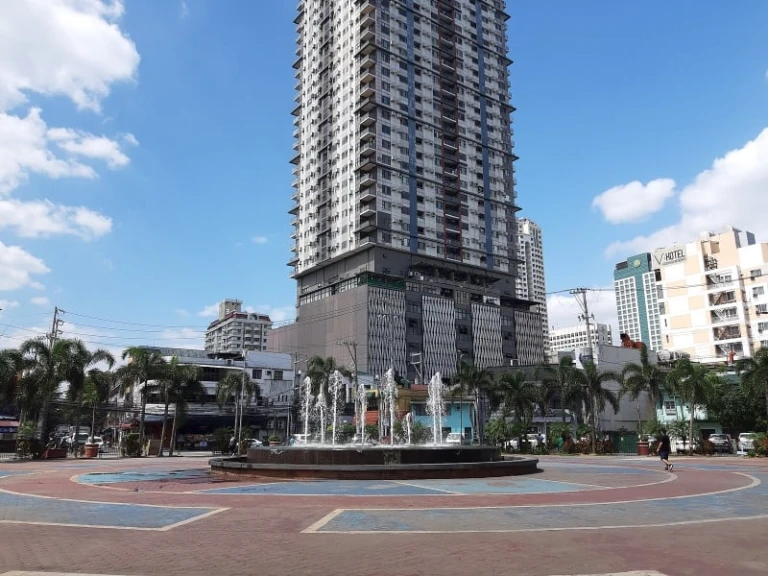 Image credit: RioHondo
On 21 Mar 2021, it was announced that a Koreatown would soon be built in Manila's Malate area. The news was revealed during a meeting between Manila City's mayor Isko Moreno and South Korean ambassador Kim In-Chul. The district is already well-known among both tourists as well as locals due to the many Korean establishments that can be found there. While Manila's Koreatown is still in the works, it is definitely something Hallyu fans in the Philippines can look forward to.
5. Ho Chi Minh City, Vietnam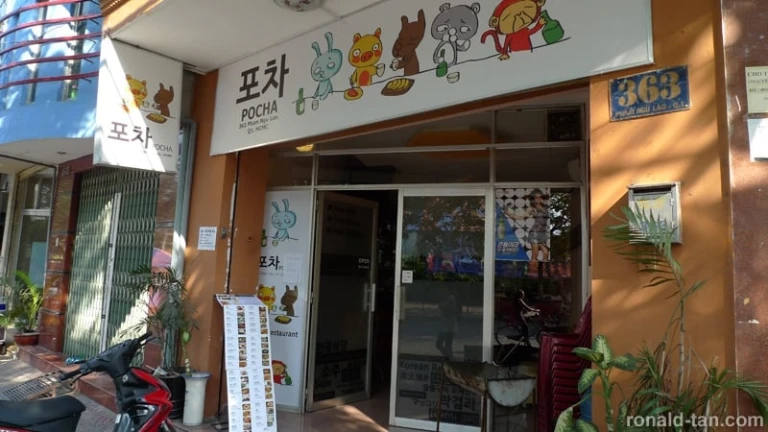 Image credit: Ronald Tan
Located in Ho Chi Minh's District 7, the Phu My Hung complex has grown into an area with one of the largest Korean communities in Vietnam. The South Korean population in Phu My Hung is so large that most signboards and store signs in the district are written only in Korean – even ambulances have Korean words written on them! Stepping into the area truly makes you feel like you have just arrived in Seoul. With more than 10,000 South Koreans living in District 7, the Koreatown in Ho Chi Minh is the closest you can get to experiencing Korea in Southeast Asia.
The next time you find yourself craving some authentic Korean cuisine or longing for a trip to South Korea, head down to the Koreatown in your very own country! If not, you can always book a flight to a neighbouring country in Southeast Asia to visit one of the Koreatowns listed above. You'll get to experience two countries at once! Talk about killing two birds with one stone.